Software as a service, aka SaaS, has become a standard choice for organizations looking for agility and cost-effectiveness without the need of investing in too many tools. Today, SaaS is all over the place—In fact, at present, organizations use 16 SaaS apps on average and over 73% of these organizations state that nearly 80% of their apps will be SaaS-powered by the year 2022.
The SaaS market is getting bigger. Indeed, according to the latest SaaS industry trends, this market is only going to expand and get more interesting in the coming years. Now, when it comes to large enterprises, there are a lot of options available within the expected budget. But in the case of SMBs and startups, implementing the idea of using SaaS products can get really expensive, really fast.
Keeping that in mind, we've compiled a list of 5 good apps and SaaS tools that startups can use for their success without the need of breaking the bank.
Top 5 SaaS Tools For Startups (2022 List)
SaaS Tool
Best For?
Pricing
ProofHub
Project management and team collaboration
Free trial –

ProofHub Essential – Starting at $45 per month for unlimited users

ProofHub Ultimate Control – $89 per month for unlimited users and unlimited projects

Confluence
File and document management
Free trial –

Standard Pricing – Starting at $5 per user per month

Premium Pricing – Starting at $10 per user per month

Zoho Analytics
Business reporting and analytics
Free trial –

Basic Plan –  $12.16 per month for 2 users

Premium Plan – $55.58 per month for 15 users

Enterprise Plan – $211.88 per month for 50 users

HubSpot CRM
Customer relationship management
Free trial –

Starter Plan –  Starts at $35 per month

Professional Plan – Starts at $560 per month

Enterprise Plan – Starts at $2,240 per month

FreshBooks
Accounting
Free trial –

FreshBooks Lite – $15 per month for 5 Billable Clients

FreshBooks Plus – $25 per month for 50 Billable Clients

FreshBooks Premium – $50 per month for 500 Billable Clients
Let's take a look at these top SaaS tools in detail.
---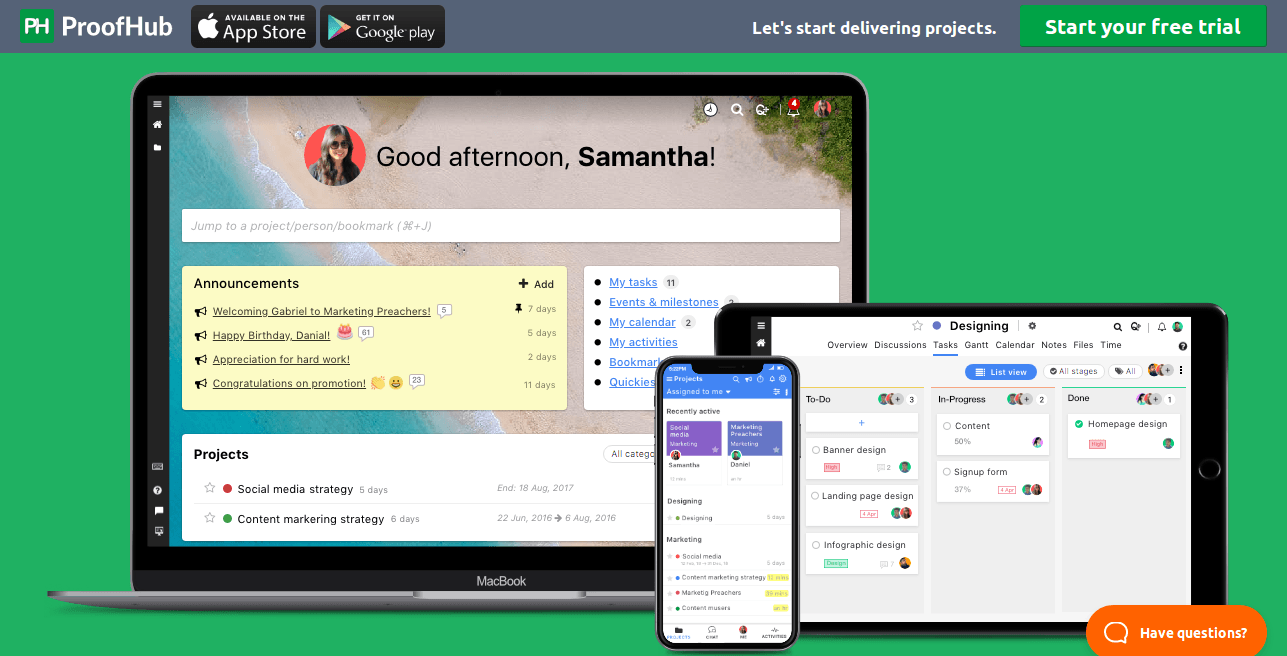 ProofHub is a SaaS-based project management, collaboration, and project planning software. Typically, a startup searched for a bunch of different tools to manage different processes such as instant messaging, file storage, time tracking, report generation, etc—however, with ProofHub, a startup can manage a project/team/business and do everything in between using just one tool. ProofHub comes loaded with features and functionalities that easily cater to the work requirements of remote teams, freelancers, startups, as well as large organizations.
Why you should use ProofHub?
ProofHub stands out in today's market for its scalable feature list. Chats, Discussions, Gantt Charts, Kanban Boards, Recurring Tasks, Custom Roles, Multiple Timers, Calendar View, Custom Report, File Sharing, File—with ProofHub, your startup gets all these features and more under one roof at a fairly reasonable price.
Why you may not use ProofHub?
ProofHub offers limited third-party integrations.
---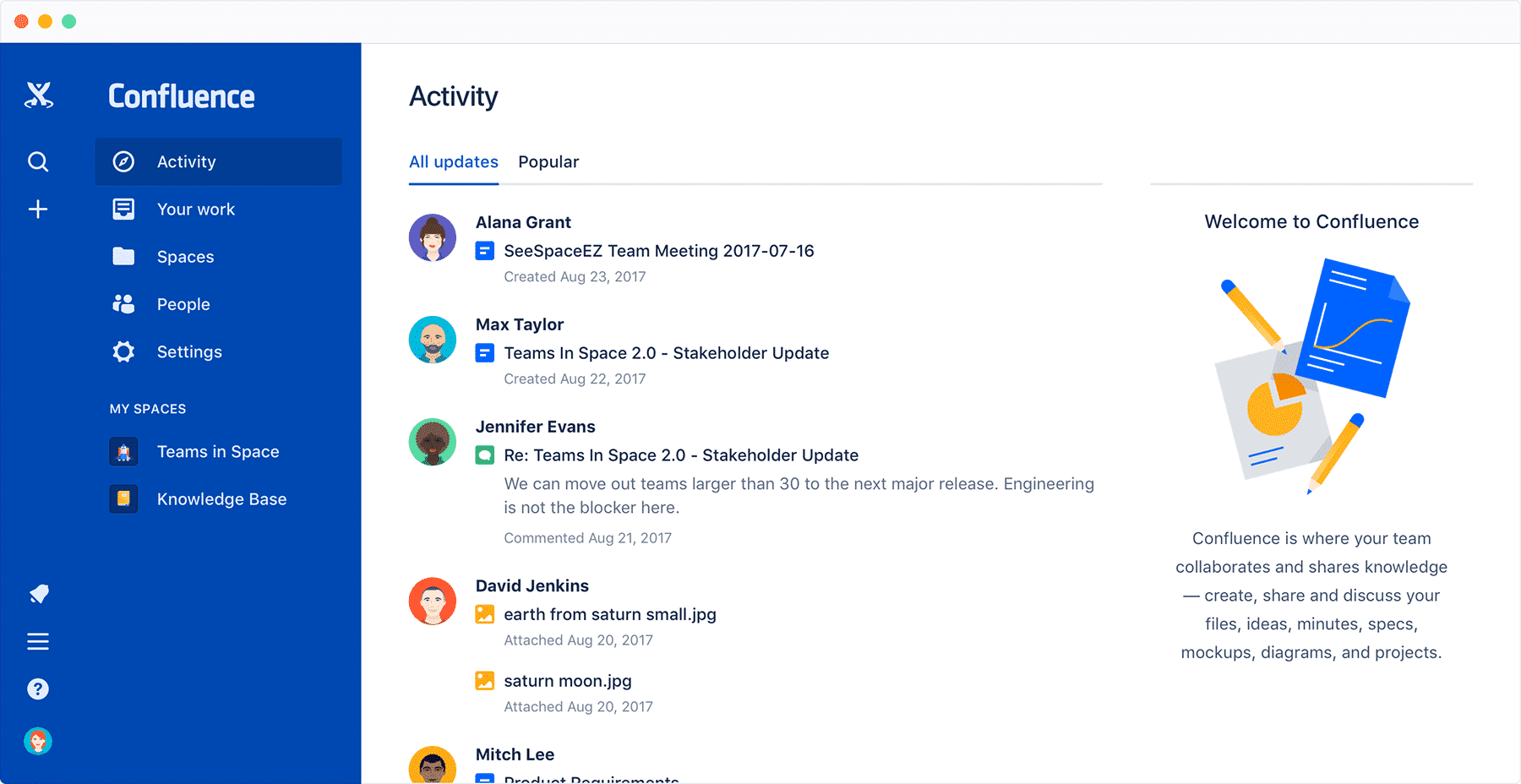 Atlassian Confluence is a SaaS-based content collaboration tool. The tool basically helps teams create, share, and collaborate on work and files, all in one place. With Confluence, startup executives won't have to worry about losing critical information in email inboxes or shared local drives. It keeps all your files, requirements, meeting notes, policies, and people in one easy-access place.
Why you should use Confluence?
Confluence makes it a lot easier and faster to store, find, and share data scattered across countless apps and email inboxes in the same place.
Why you may not use Confluence?
In Confluence, navigation is a bit limited for exploring.
---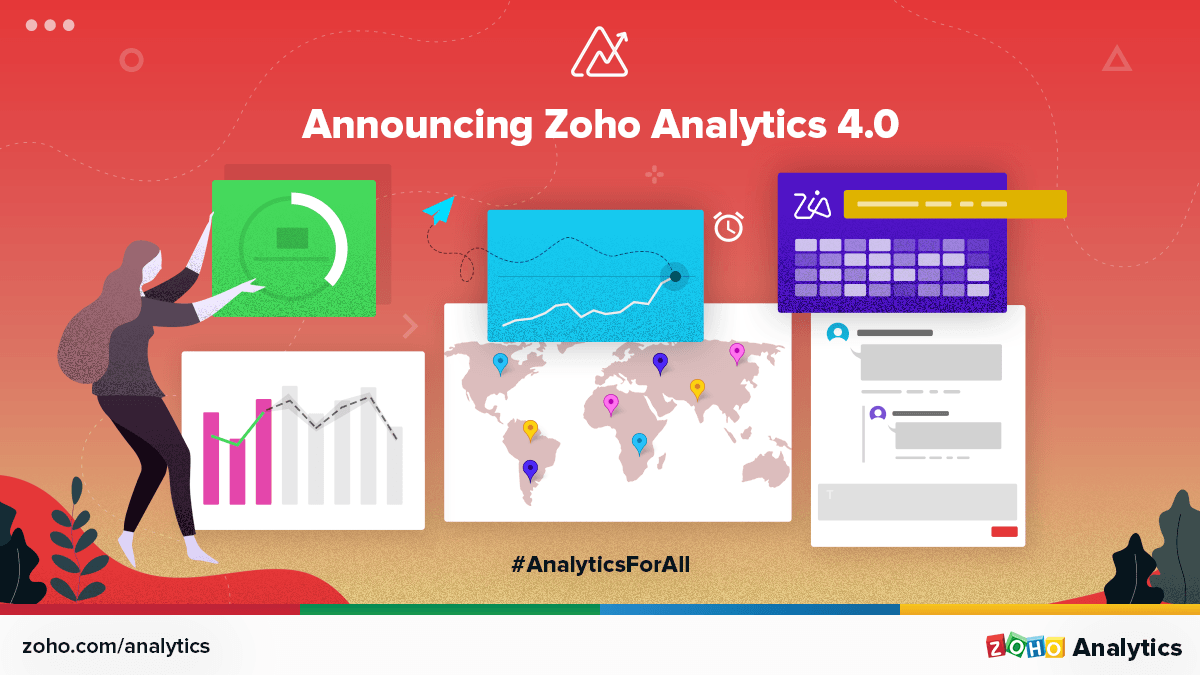 Zoho Analytics (previously, Zoho Reports) is a SaaS-based solution for BI and analytics. The tool is designed to help businesses, startups as well as enterprises, to gain actionable insights from their business data. With Zoho Analytics, you can get a bird's eye view of performance across various departments, create and share reports in minutes, and leverage communication with messages and in-context comments.
Why you should use Zoho Analytics?
Zoho Analytics streamlines data gathering and reporting. It allows you to generate reports in different formats such as charts, graphs, pie, geo maps, tables, etc.
Why you may not use Zoho Analytics?
Zoho Analytics lags in terms of customization and personalization.
---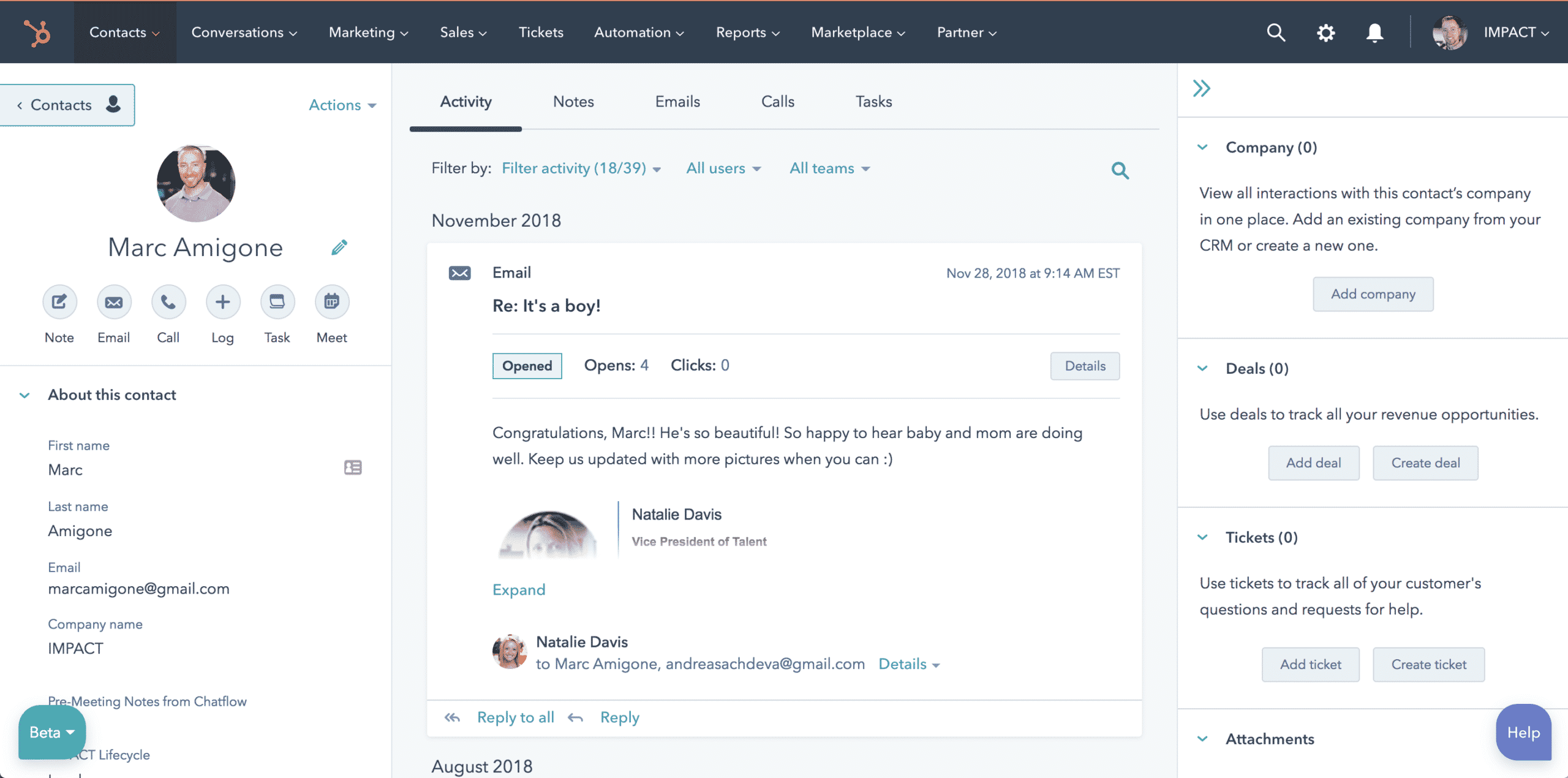 HubSpot CRM is a SaaS-based CRM solution. Any business, regardless of budget, can use HubSpot CRM to automate its ongoing sale processes. The tool is designed to help organizations, large or small, increase their overall productivity and improve the customer experience they deliver.
Why you should use HubSpot CRM?
With HubSpot CRM, it's easy to keep track of the customers you deal with. Also, it enables your sales team to close deals faster and cut down the time spent on customer documentation.
Why you may not use HubSpot CRM?
HubSpot CRM often fails to keep up with your growing needs.
---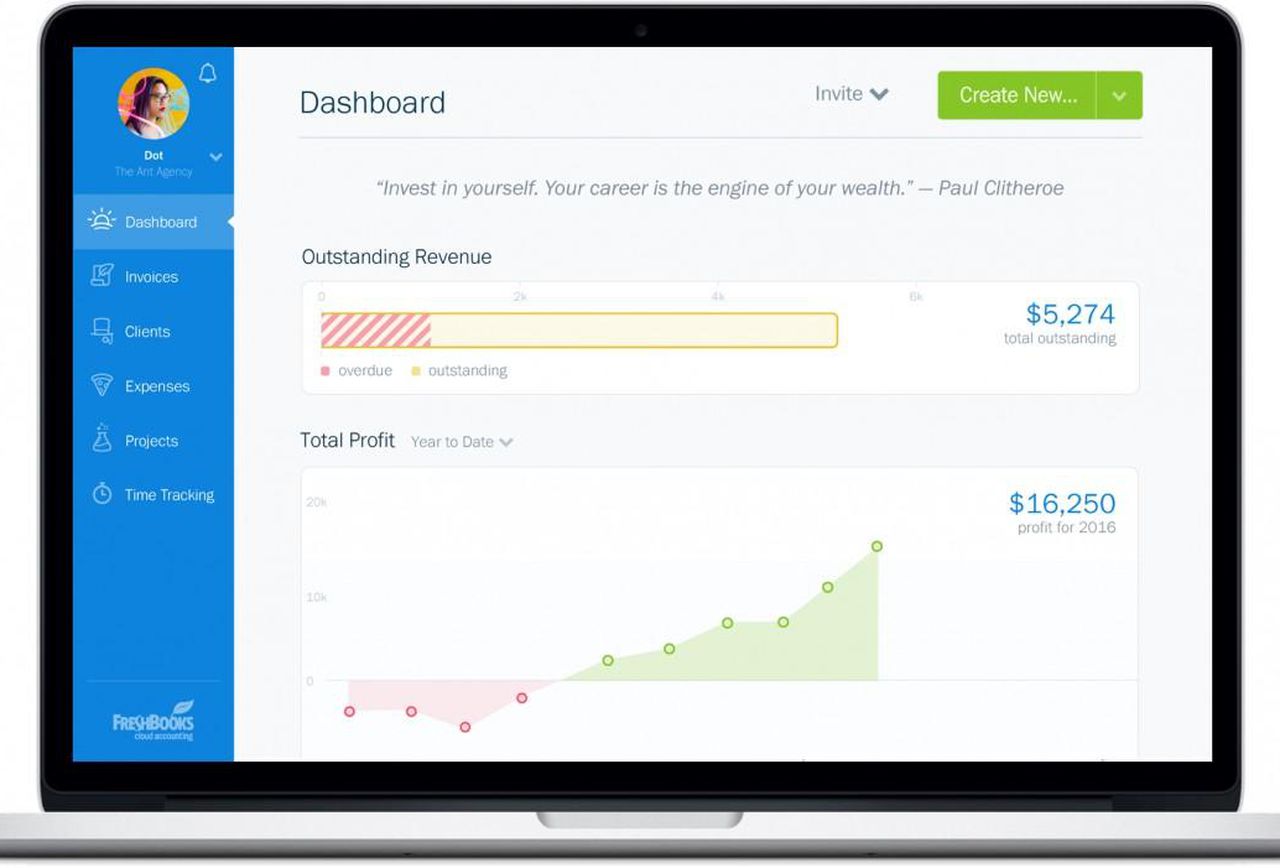 FreshBooks is a SaaS-based solution for business accounting and invoicing. With Freshbooks, you can send invoices, log expenses, track time, receive updates, chat with clients, and sync data across multiple devices. It's an ideal tool for startups looking for a basic accounting software with not-so-basic accounting features—and that too at a reasonable price.
Why you should use FreshBooks?
Freshbooks has a user-friendly design and plenty of features for online payment gateway and cloud-based invoicing. Plus, it integrates seamlessly with third-party apps such as Stripe, Shopify, PayPal, and G Suite.
Why you may not use FreshBooks?
FreshBooks doesn't offer any features for managing recurring invoices.
There you have it. These are the top 5 SaaS-based tools every startup would appreciate. We've tossed the best options at you, but of course, there are a lot more. So, if you have experience using a powerful, affordable SaaS tool for your business and want it to add it to our list, be sure to mention it in the comments.
Also Read:
https://productivityland.com/best-kanban-apps/