When it comes to project management tools, have you ever wondered as a team leader, why your team's productivity is dwindling? How they struggle to execute tasks and manage workflow? Situations like this require the deployment of software applications that can help to improve general tasks and deliver quality output.
Project management tools have become useful over the years and imply that there are plenty of options to choose form these days.
As a top manager or team lead, this article will help to highlight nine crucial project management tools that give your employees or team members better Project management skills. These tools are appended below:
---
Project Management Tools & Resource Scheduling Software to Improve the Productivity of Teams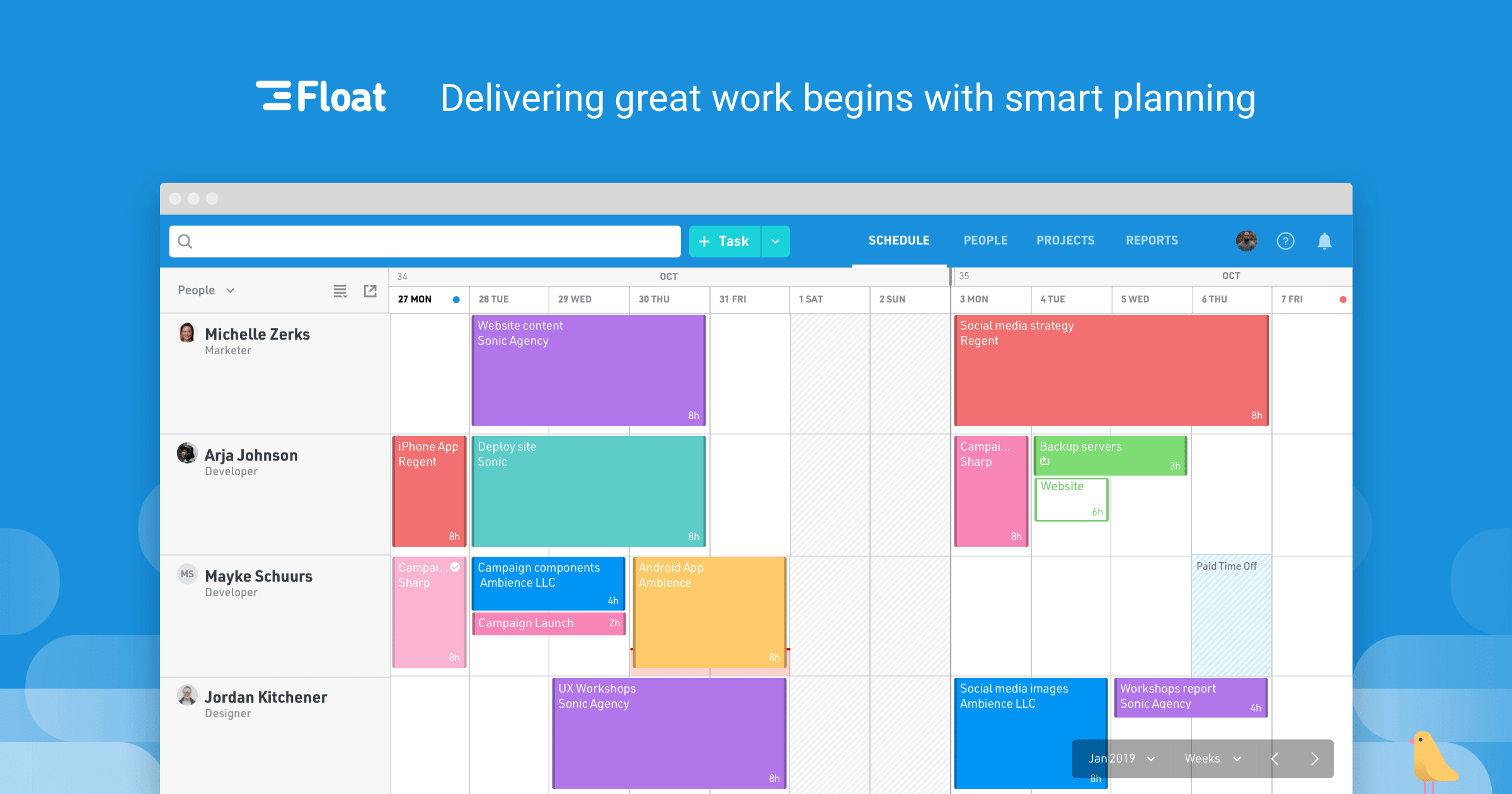 Also simply known as 'Float' app, this software is a remarkable resource management tool. Speaking of resource management, it plays a vital part in both program and project management. After all, you have a finite number of resources at your disposal.
If those resources are managed in an organized manner, the project will not only finish on time, but it will also end up saving expenses. Resources could be anything. Think about timelines, human resources, budgetary concerns, material, etc.
Float helps users to manage those resources alongside an added capacity to supplement that effect. As a result, everything gets done optimally. Top it all off with an intuitive interface and a powerful search function. The latter enables users to schedule, execute, and manage projects, tags, departments, and many other assets.
Float supports 3rd party app integrations. Slack, Google Calendar, and Teamwork are to name a few. In addition, the tool can be connected with other software through Zapier.
---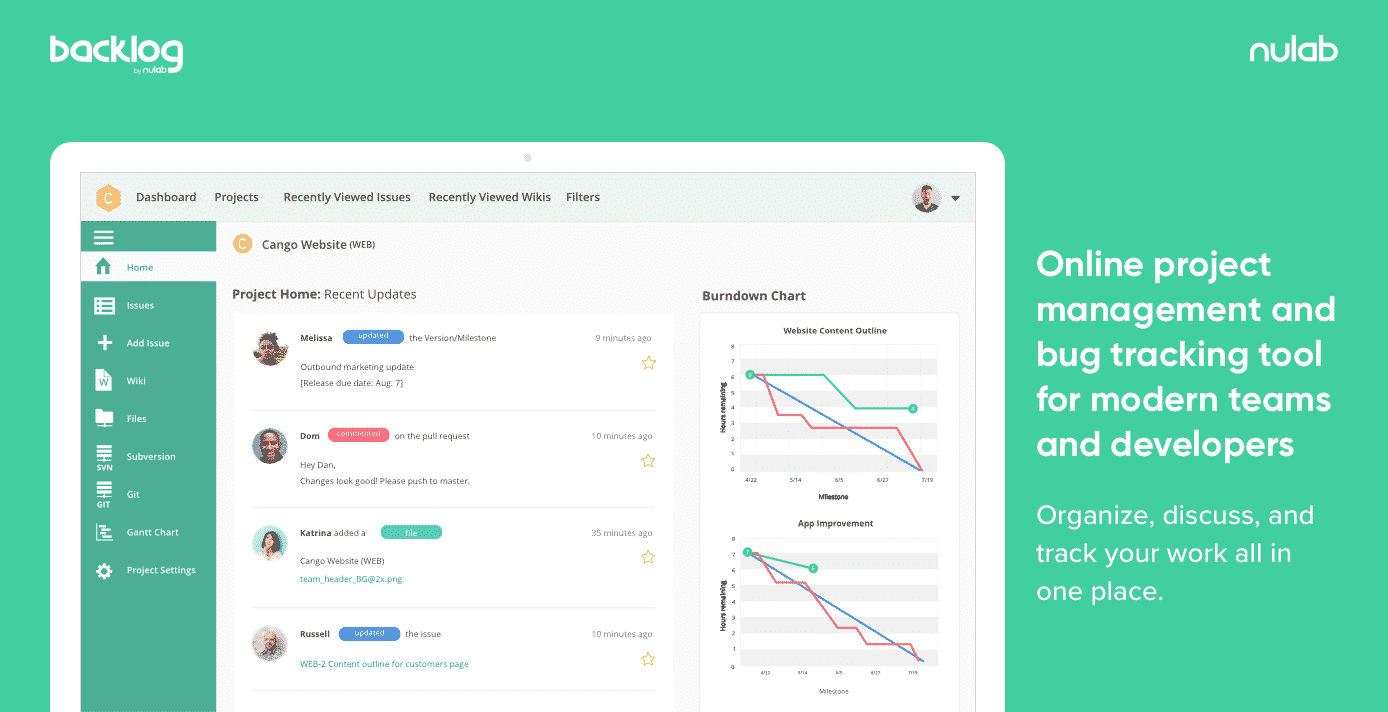 Backlog is a collaboration tool that brings project management, task management, bug tracking, and version control together under one app.

Backlog's simple yet powerful interface makes it easy to log issues, track projects, and release web projects in record time. Teams can personalize issues to their workflow with custom fields. 
Kanban-style boards, Gantt and burndown charts give everyone a high-level view of projects at a glance. And Git and Subversion repositories integrate code collaboration and bug tracking right alongside regular project work. 
Each issue has it's own comment thread where teams can ask questions, give feedback, attach files, share images and links. Keeping communication within issues means never losing track of conversations, decisions, or changes, regardless of when it took place or with whom. And project Wikis provide a central location for collaborative knowledge sharing and documentation.
Backlog enables you to collaborate with teams, stakeholders, and clients on one connected platform. And the iOS and Android apps keep you in-the-loop wherever you go.
---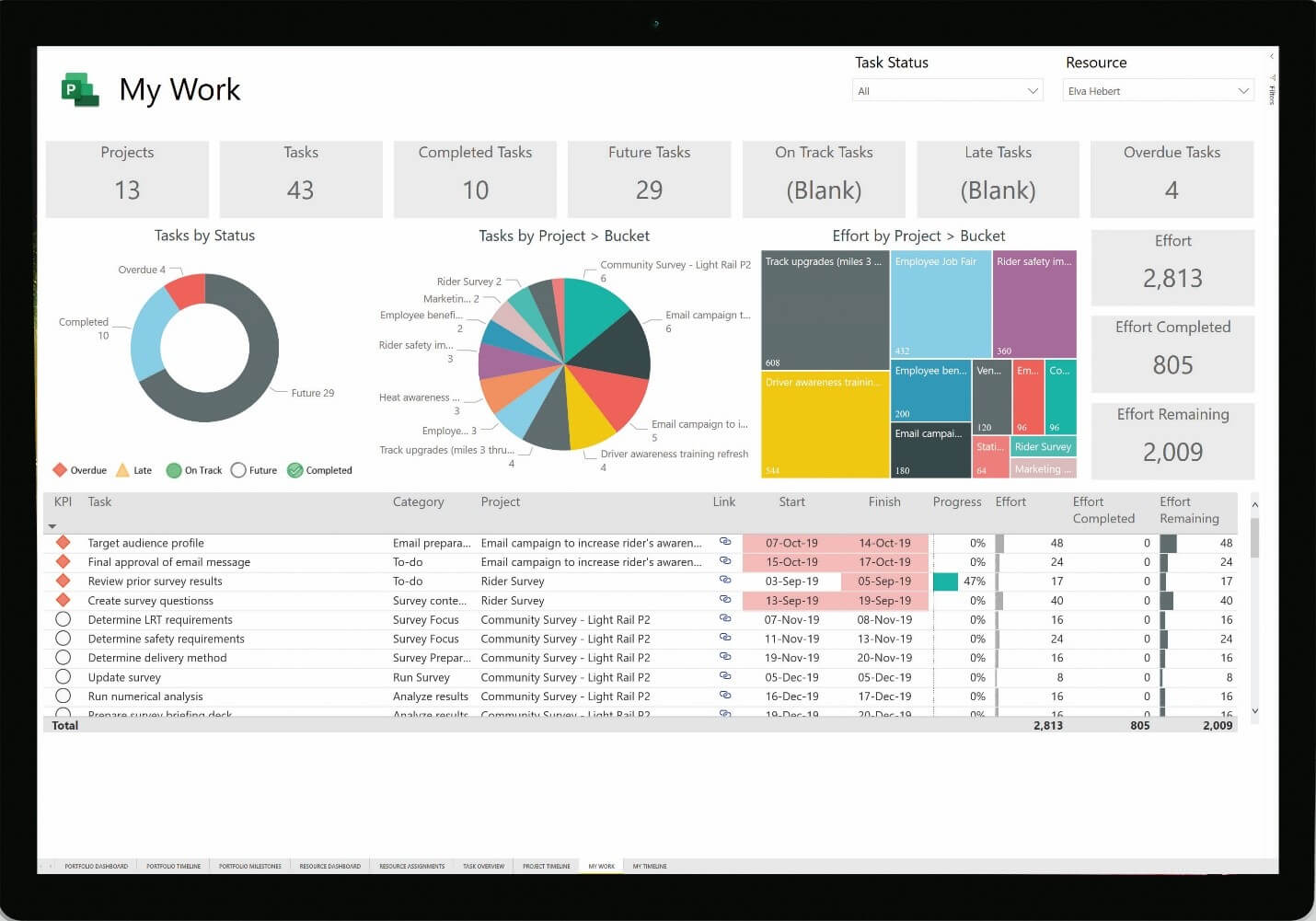 All projects require an easy flow of communication from the manager to other team members because we know that a break in the channel adversely affects a project. Project management tools like Microsoft Project comes handy in this situation.
It is an enterprise management tool manufactured to assist in the dynamic needs of companies. With Microsoft Project, you have an active strategy functionality.
Some of these features include automated workflow, interactive dashboards, report templates, collaboration, and communication features. Additionally, it also enables remote working for all members of the group, especially for projects that require inspection—thereby improving productivity when working from home.
---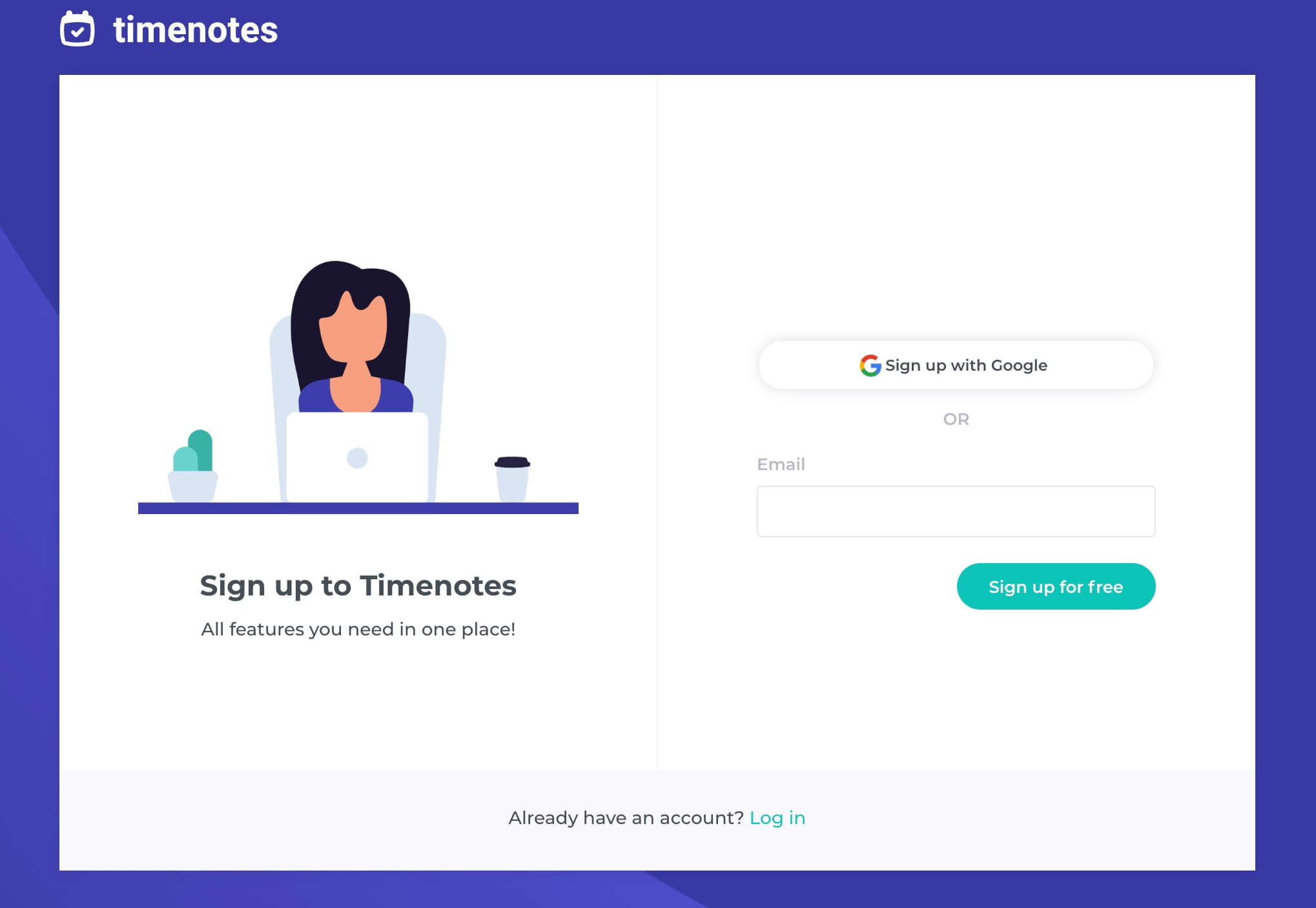 Project Management is always subject to time, and as a manager, time is a fundamental aspect of work and assignments. If jobs are not delivered within the agreed time frame, then the team leader or project manager bears the brunt.
Therefore, time tracking tools like timenotes.io are essential throughout a project cycle. Timenotes is a good Toggl app alternative in managing your projects and keep track of your team progress for efficiency.
This time tracking tool helps track project budgets and delivery periods accurately to know the workflow and log in periods for every member. Furthermore, it notifies lag time regarding the task and gives proper efficiency to all parts of a project.
Timenotes.io also has features that help calculate your profitability and improvements across the whole spectrum of a project. Hence, it gives you an end to end management of your tasks.
Also, it enables its users to save relevant data that can help businesses predict realization rates for comparable tasks or projects. Besides, it exists for all platforms and has proper integrations and transparent reporting systems.
---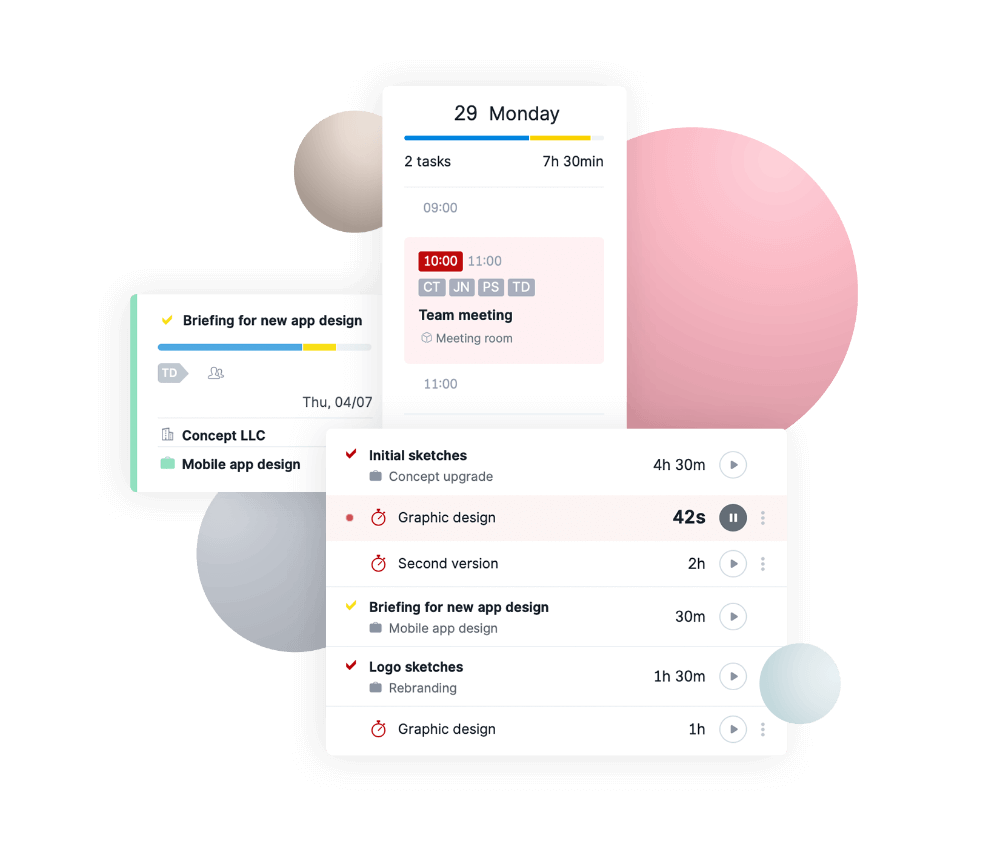 Sometimes, a project needs a full effort across all teams. This is where a collaborative project management tool that can help share data (through pictures, documents, sharing schedules, storing documents) and more.
Scoro is typical collaboration software for projects, which allows you to have a single workflow platform that brings together all team players for group discussions and task assignments.
Scoro enables you to share data, store data, and monitor projects until completion. The new function of Scoro helps to simplify your full task advancement. You will not have to use a lot of different tools for every task.
---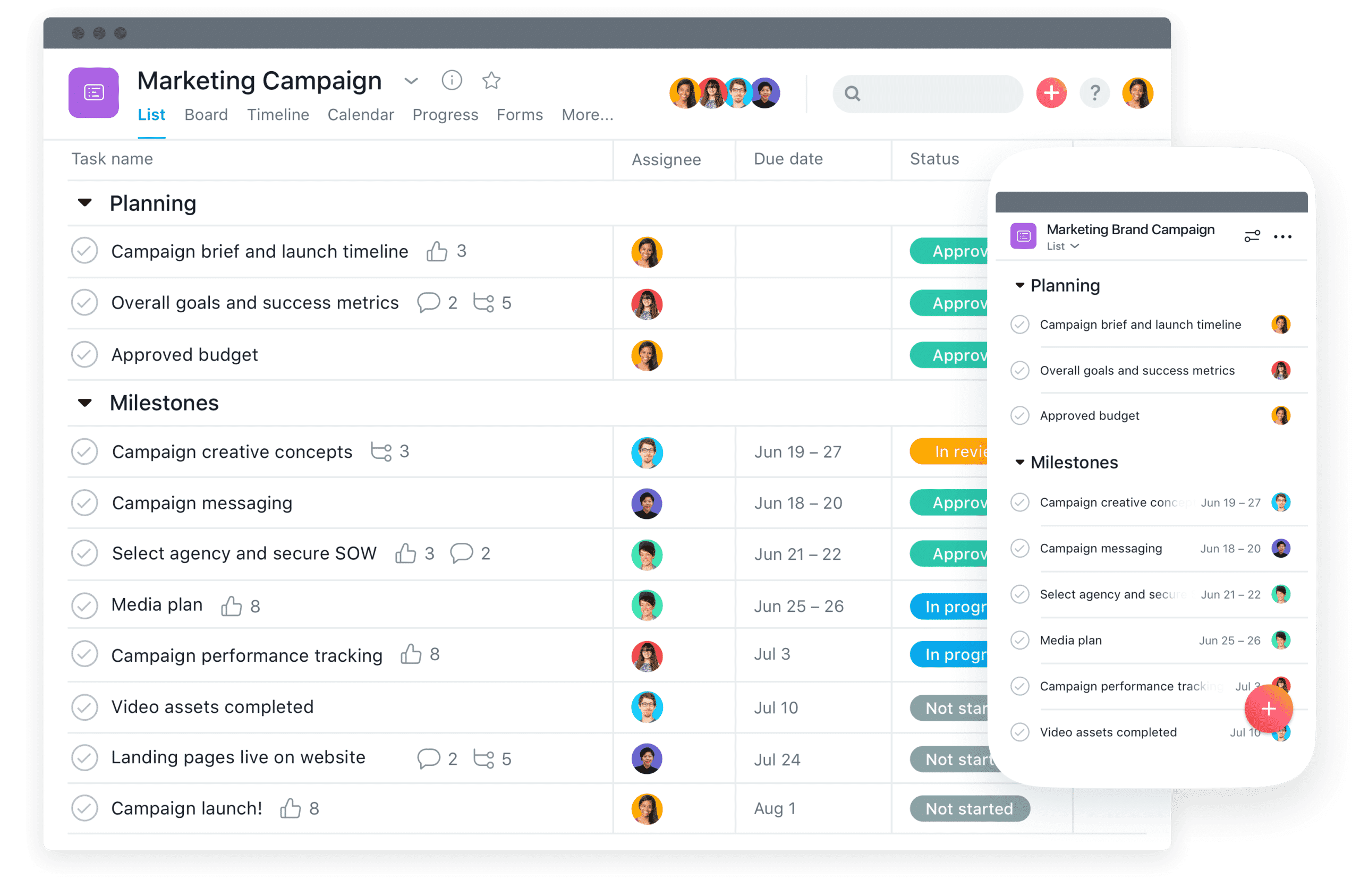 Asana is an ideal strategic planning tool that enables the proper design of work schedule, task assignment, time frame for deliverables, and more. It is a project management tool that gives you a messaging feature, which can be either group or individual.
This feature allows you to keep communication channels open throughout a task. The users can also monitor the status of the workflow using this tool.
Just like Timenotes, Asana is another Toggl app alternative that helps with project tracking. It is ideal for a strategy meeting, allowing the sharing of templates and strategic boards to aid quick deliberations. This project management tool is easy-to-use with a simplistic layout.
Some of its other features include planning your assignments into programs giving specific timelines, get quick reviews using the numerous project dashboards, and progress reports.
---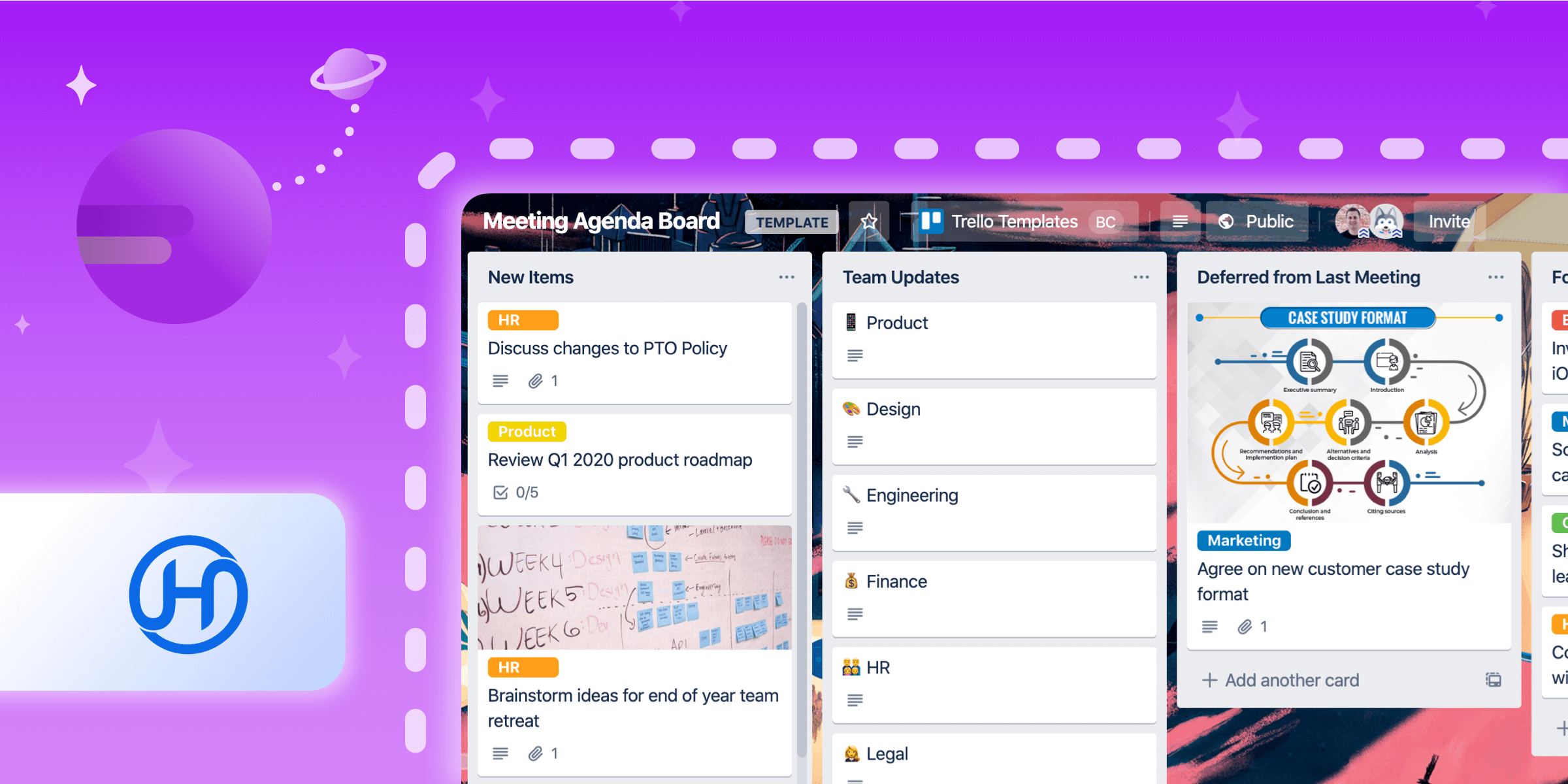 As a project manager, you might have come across a situation in which you or your team can't handle your tasks or execute adequately. When times like this come, they reiterate the need for proper task management tools like Trello.
Trello is a project management tool that is popular as a visualizer of project tasks. It gives a cardboard-like, designed dashboard that's tremendous for organizing quick daily tasks.
Trello also enables you to keep track of all resources required for the proper execution of a project. These tools take the load off your shoulder and give you an appropriate interface to make your work quick and easy. For most global brands and organizations, Trello is greatly regarded as the best to show a visual progress report on projects.
---
8.

Zoho Projects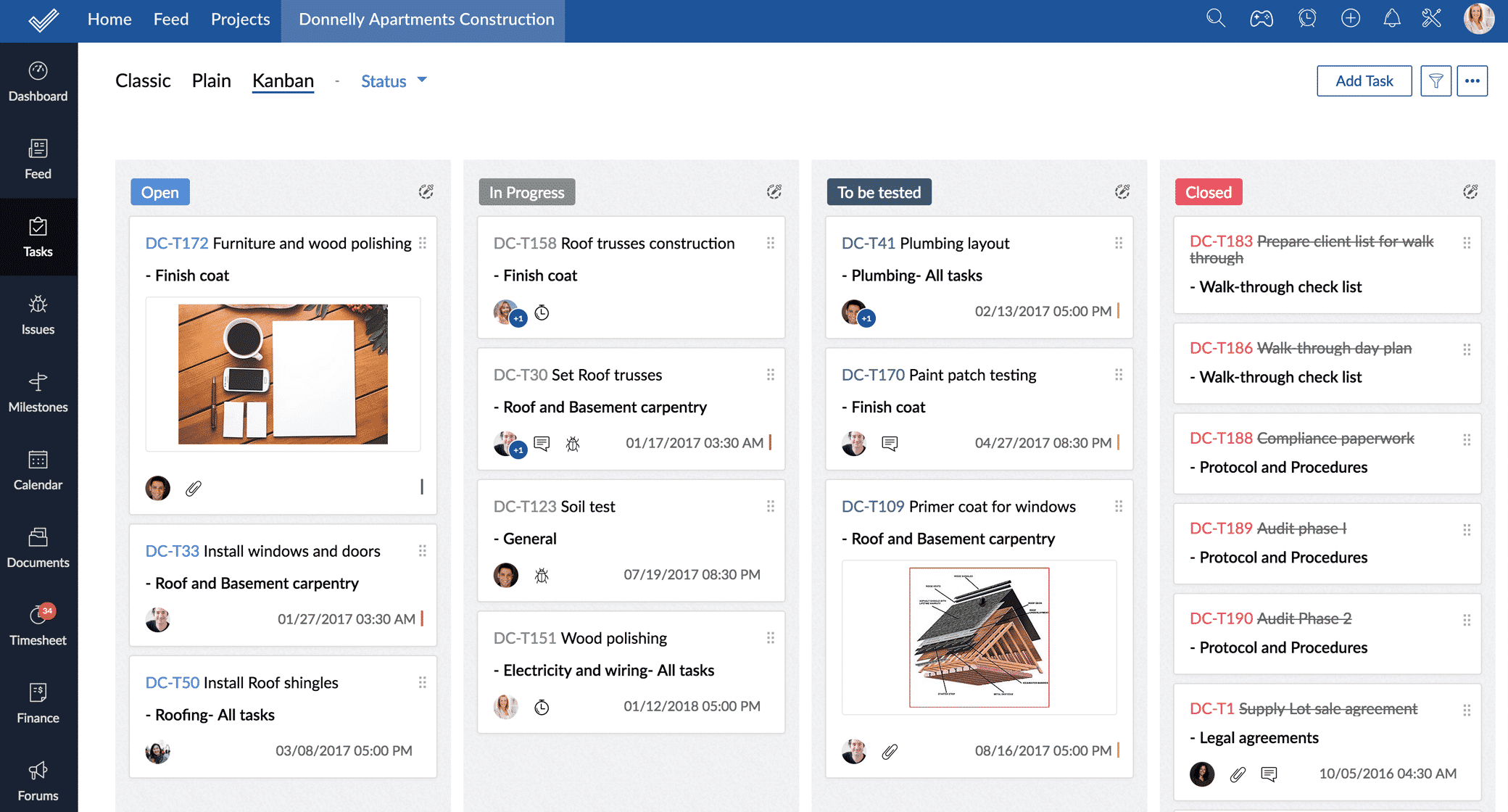 All projects require an effective reporting system that helps in providing proper details of all executed tasks and also offers easy templates to compose reports. Zoho project is a project management tool that comes with a good reporting system and provides an appropriate analysis of data. Hence, it makes a useful comparison with data sets, already present in the database of the organization.
For example, you can analyze current sales data with prior sales data and make an analytical report. Zoho Projects can be incorporated with CRM and different mechanisms to organize virtually every facet of your company and let it function seamlessly.
---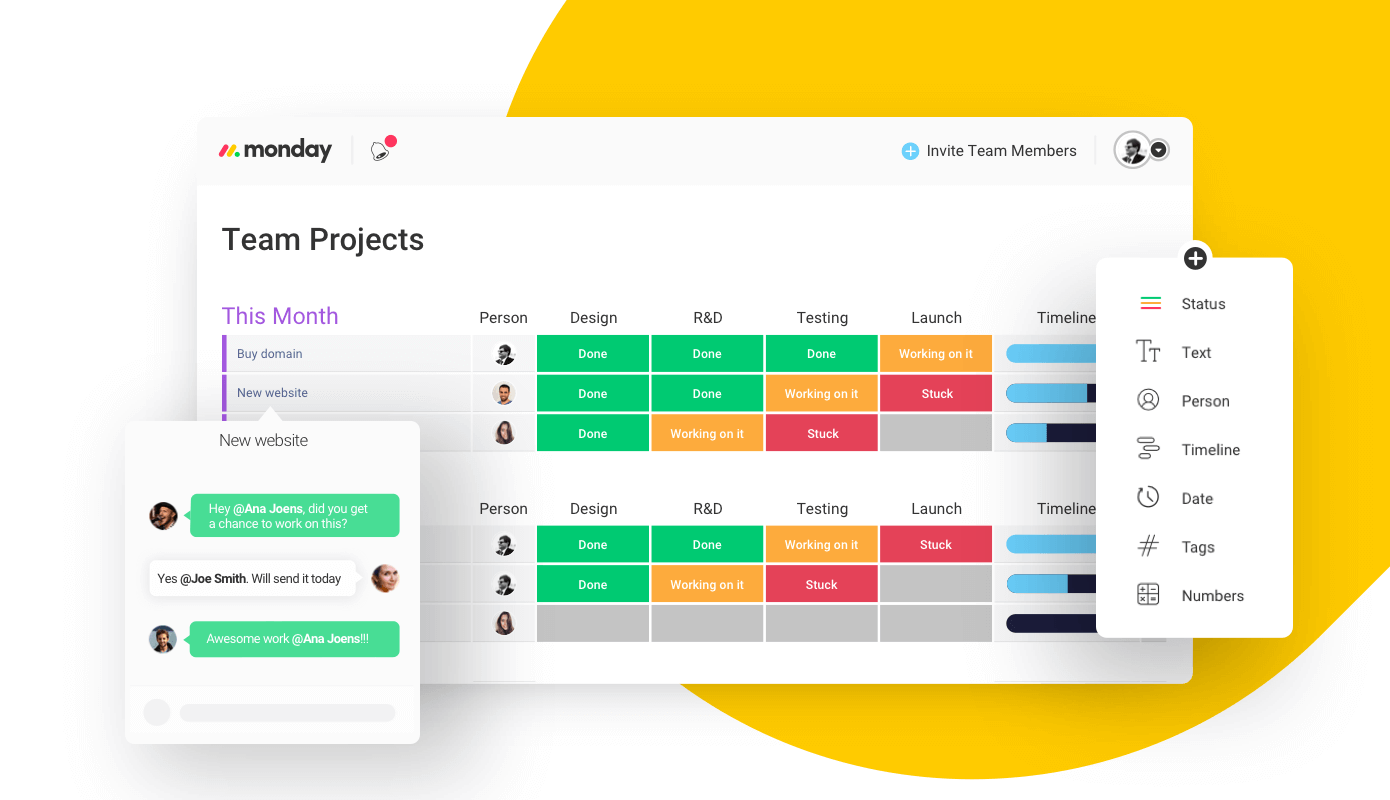 We can agree that an unsatisfied client is enough to bring the whole work of a project to naught. Monday.com is a Customer Relation Management tool that enables the team to keep track of all customer recommendations and engagement to infuse their thoughts into various aspects of a project.
The details of customers are also stored on the CRM software to enable tracking of information through the project cycle.
The client and job details stored on Monday.com project management tool will help in tailoring your strategic plans to ensure customer satisfaction at all times. Another exciting feature of this platform is that it is user friendly with an easy to comprehend user interface and a unique aspect called pulses. This innovation aids consumer administration and that tasks to be carried out in bits.
Conclusion
In conclusion, bear in mind that project management tools are hands-on technological innovations that help formulate work, tasks, and assignments. They are a means to an end. They are not a substitute for your project management experience in the field.
A lot of these tools give numerous ways of seeing projects, tasks, and goal progress and thus help in collaborating with co-workers.
If you have tried one or more of these project management tools, you can comment and give suggestions on how it improved your workflow.
---
Check out these other useful articles