Gaming computers nowadays are some of the most powerful machines that you can buy on the market right now. They are incredible in dealing with high frame rates and incredible file sizes that weren't possible just a few years ago.
Nowadays, the gaming world is moving towards heavy graphics and faster refresh rates and for that, they needed impeccable hardware that was designed to handle such heavy loads and even outperforms the original predictions.
In this article, we are going to talk about the best gaming computers that are designed to take your gaming experience to the next level in 2021. They have the best hardware and the best features to make you fall in love with your favorite games all over again.
The Best Gaming PC's You Can Buy in 2022
Here are some of the Gaming computers that we are going to talk about in this article.
Let's take a look at all of them in detail and find out what is it that makes them so special in the gaming world.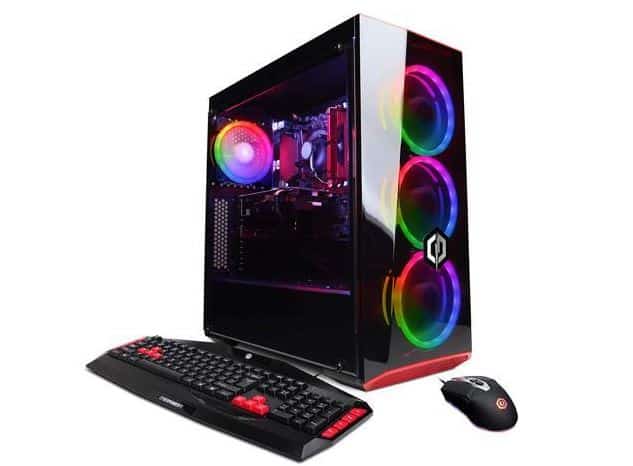 If you want to spend over $800 on your next gaming computer which will have the best specs the market has to offer right now for a mid-tier gamer, then the CyberPowerPC Gamer Extreme VR is the computer for you.
The computer has the Nvidia GTX 1660 graphics card that can run most of the mainstream games out there at maximum graphical settings. This GPU is also capable of running your VR content quite smoothly without breaking a sweat.
Specifications
VR Ready: Yes
Processor: Intel Core i5-8400
RAM: 8GB
Graphics Card: Nvidia GTX 1660
Storage: 1TB hard drive
Accessories: Cyberpower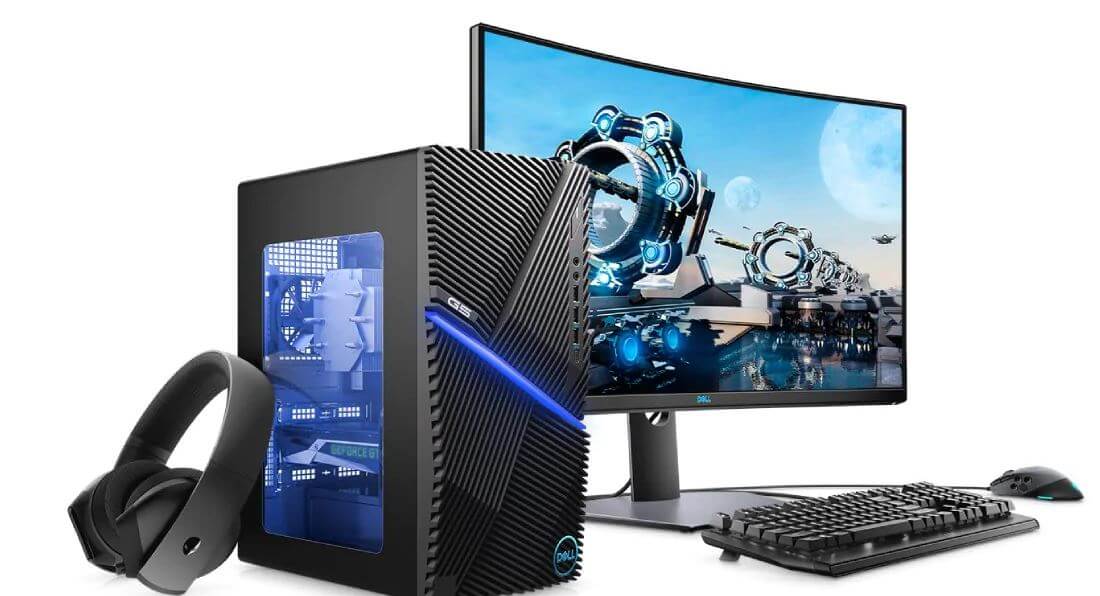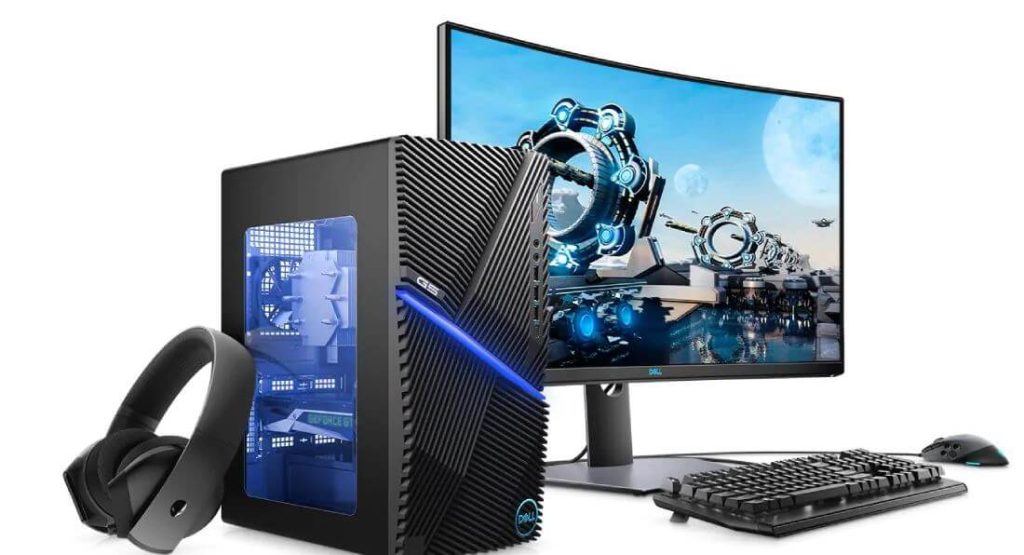 The Dell G5 5090 is one of the best desktop gaming computers you can buy right now if you want a computer that is not that high speed but you want to upgrade it after a while.
The computer starts with a modest i3 processor with an Nvidia GTX 1650, but if you want to take it up to the next level, then you can upgrade it to Core i7 CPU a higher graphic card like the Nvidia RTX 2080.
The best part about this computer is the shell of the whole hardware which is so easy to maneuver that you can easily swap out different components of the computer to upgrade them in the future.
Specifications
VR Ready: Yes
RAM: Up to 64GB
Graphics Card: Up to Nvidia RTX 2080
Accessories: Dell optical mouse and multimedia keyboard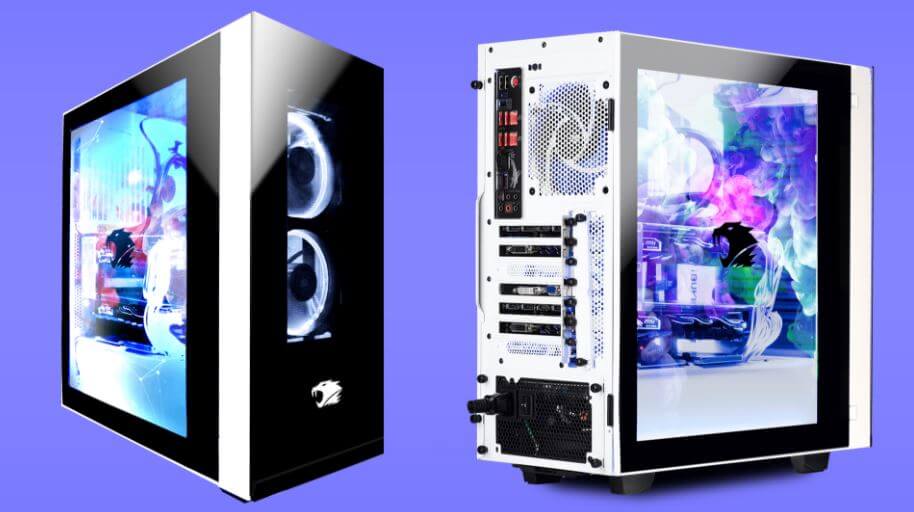 Quite honestly the best-looking gaming computer on this list is the iBuyPower Snowblind. It has a beautiful translucent body that allows you to see inside the hardware and feast your eyes on the beautiful RGB lighting effect.
There is a unique LCD side panel that is completely functional and on which you can display different wallpapers and many other graphics to keep your friends intrigued.
The overall gaming performance of the computer is amazing and considering its affordable price, you really can't ask for a better gaming computer.
Specifications
VR Ready: Yes
Processor: Intel Core i7-7800X
RAM: 16GB
Graphics Card: Nvidia GTX 1080 Ti
Storage: 500GB SSD
Accessories: Interactive LCD Panel
Related: 
The Best PS5 Accessories You Can Buy Right Now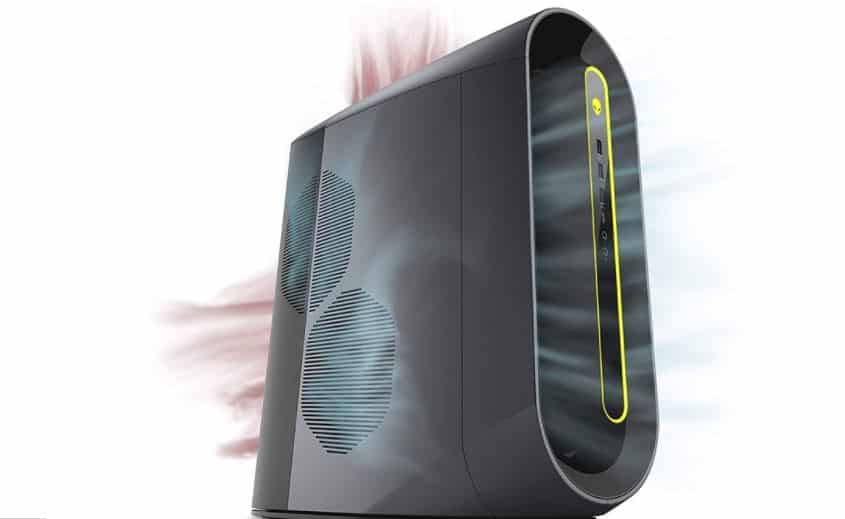 If you have been a true gamer for a while now, then you would know that the absolute winner in the gaming computer world is Alienware. And its Aurora R10 is probably one of the best gaming computers that you can find in the market right now.
The computer is incredibly fast and powerful which is the perfect combination to tackle those high-intensity gaming sessions that you conduct with your friends.
The computer comes with 2 different processor versions either Intel or Ryzen, and if we couple that with a powerful Nvidia graphic card then you will probably have the best gaming computer that you could ever want.
Specifications
VR Ready: Yes
RAM: Up to 64GB
Storage: Up to 2TB
Accessories: N/A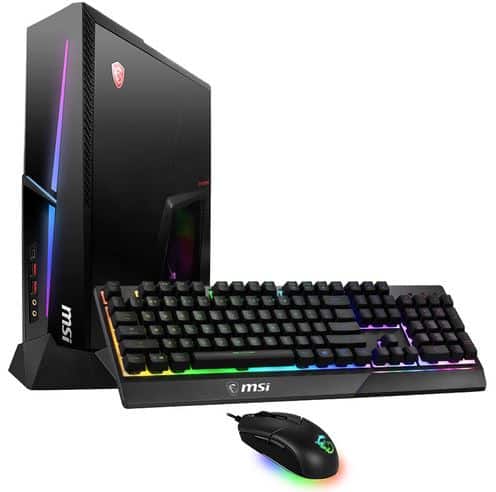 The computer has a gorgeous design that can fit perfectly in any nook or cranny that you want to fit it into. It has a smaller design that makes it perfect for those living room gaming setups where you have your other gaming consoles and personal computers all piled up together.
The computer is a powerful performer, and with quiet cooling and a smart design, you can't get anything perfect if you want smaller hardware than what you are accustomed to.
Specifications
VR Ready: Yes
RAM: Up to 64 GB
Accessories: MSI Clutch GM11 Mouse, MSI Vigor GK30 Keyboard
What is the Best Gaming Computer?
There are many awesome gaming computers (PCs) to make an amazing gaming experience for you. Many options are available for better living room gaming to compact desktops with 4k quality including VA (virtual reality). But it depends on what games you want to play and choose the best options for the list above.
If you have more suggestions, please share it with us at:hi@productivityland.com