Antivirus software has become an indispensable necessity for online businesses, surviving without it is an absolute nightmare. Bitdefender and Kaspersky are two such antiviruses that have emerged on the scene in recent years and are comparable in terms of features and effectiveness.
In this post, we will be exploring the dynamics of the Bitdefender vs Kaspersky debate, in a quest to explore the better option between the two. But before we deliberate on that, let's take a look at how antiviruses came to be.
History of Antiviruses – A Walk Down the Memory Lane
Ever since the first virus was created in 1971, by Bob Thomas, online data has been susceptible to infringement. Be it a small-scale startup, a multinational company, or an individual user, viruses, and hacking are a threat to the safety and security of online data and storage. 
From Creeper's Program, the earliest of the viruses, to today's ransomware, viruses and malware have become a growing concern for everyone. Not only do they sabotage crucial information but also incur financial losses. Owing to the increasingly detrimental cybersecurity threats, data engineers have created antivirus software.
Online businesses, nowadays, thrive on antivirus software. These advanced solutions have provided the opportunity to enter worldwide markets without the risk of data leaks. Otherwise, all kinds of online marketing, transaction, browsing, etc. will constantly be vulnerable to breaches and data loss.
Bitdefender Vs Kaspersky
Bitdefender and Kaspersky are, undoubtedly, two of the most highly-rated antivirus software. That said, Bitdefender vs Kaspersky is a popular debate since both software is neck to neck in terms of efficiency. Let's break down the differences for a better understanding.
1. The Beginnings
Starting with the origin of both antiviruses.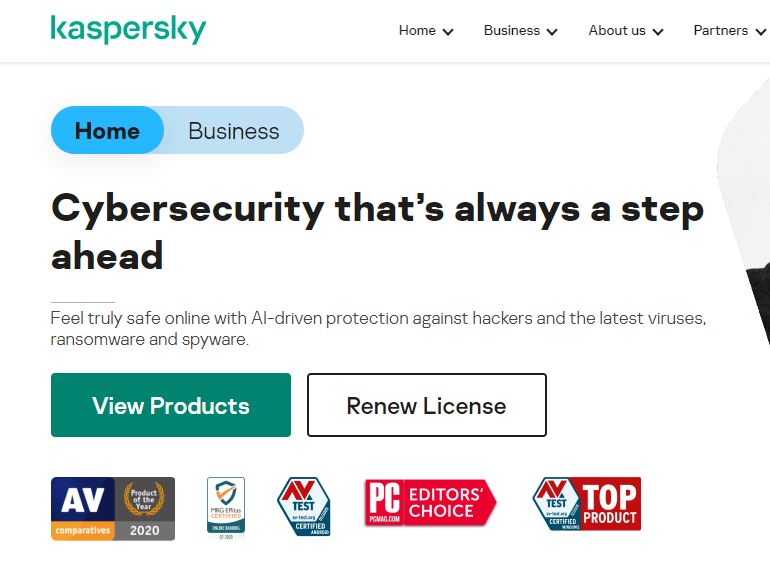 Kaspersky is a Russian-based cybersecurity company, founded in 1997 by Eugene Kaspersky, Natalya Kaspersky, and Alexey De-Monderik. It is a multinational company with over 4000 employees, operating in 40+ countries all over the world. The company sells a host of antivirus, internet security, and other solutions.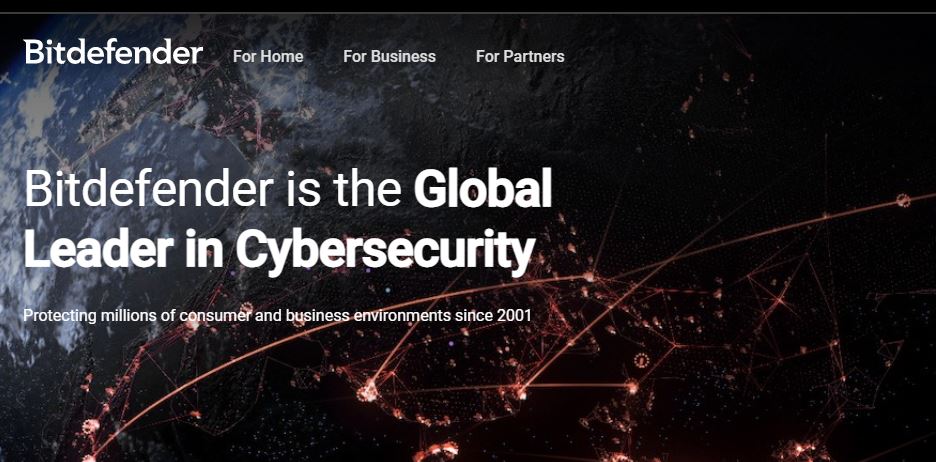 Bitdefender, on the other hand, was founded in 2001 in Romania by SOFTWIN, one of the first IT startups in Romania. As of now, the company is home to 1600+ employees and distributes its products via partners in 150+ countries.
Both companies are ranked among the top cybersecurity solution providers and are hailed for their performance. 
2. All-Round Protection
Both software has received near-perfect scores in different evaluations and is ranked among the best antivirus solutions. In the section below, we explore the fine details in terms of protection against malware and viruses.
Malware Protection:
Onto the more important discussion – malware protection. We have already specified that both companies are gamechanger in cybersecurity but how good are they in comparison to each other, let's find out.
Both companies provide active malware protection with real-time monitoring. The paid versions of the antivirus offer foolproof security from malware, making sure that your PC is always safe and secure. According to the latest statistics by AV-Comparatives, Kaspersky has an online protection rate of 99.8% while Bitdefender is slightly ahead with 99.99% protection against malware.
However, AV-Comparatives points out the importance of false alarms and insists False Positives be taken into consideration when comparing both antiviruses. In this case, Bitdefender had 8 false positives while Kaspersky had 2.
In addition, both Kaspersky and Bitdefender analyze the links you are about to open, using different databases to make sure you do not encounter any threats.
AV-Test also ranks both software in the top 10 with Bitdefender occupying a higher position, at 6. Kaspersky, on the other hand, stands at number 10. As of now, the competition is neck to neck since both antiviruses provide top-notch security services.
Scanning:
Both antiviruses offer multiple scanning options for your use. After each scan, users are given a detailed overview of all the threats found and resolve.
According to the findings by Comparitech, a full scan with Kaspersky (227 minutes) took longer than Bitdefender (227 minutes). However, Kaspersky was quicker in Quick scan and did it in 227 seconds while the other tool took 338 seconds.
Hence, it was concluded that Kaspersky was slightly better than Bitdefender regarding scanning and threat identification.
Firewall Protection:
The firewall protects the PC from outside intervention and as such, is a must for all users. Bitdefender and Kaspersky keep internet traffic in check and help identify potential intruders. Their high-level security comes with a well-protected firewall system.
Both contenders, in this aspect, have something unique to offer to their users. Kaspersky, for one, offers network customization options. This feature allows users to set, block or deny connections from different ports, etc. Bitdefender, in contrast, comes with a Rescue environment, a feature that allows users to scan the registry and hard drive partition.
3. Features In Comparison
Antivirus software come with a suite of security features that make them all the more appealing. When comparing the number of features offered by both antivirus software, Bitdefender ranks higher than Kaspersky. But, although Bitdefender has more features, the difference does not make a lot of difference. In fact, the difference is minimal when it comes to actual functionality.
Features of Kaspersky:
Features of Bitdefender:
Windows protection

Complete real-time data protection

Anti-phishing and anti-fraud

Global protective network

Network threat prevention

Multi-layer ransomware protection
While both options have comparable features, some features distinguish one from the other.
Bitdefender, for example, offers Rescue environment (a feature we discussed above) and Profile, a feature that allows you to control your power usage so that you can protect your CPU.
In contrast, Kaspersky, offers privacy cleaning, removing your internet activity from a device you used. In addition, it has features like event tracking, an intrusion detection system, and internet usage monitoring that differentiate it from Bitdefender.
4. Impact On PC Performance
Since antiviruses scan the entirety of your data, they have an impact on the performance of your PC. A good antivirus, however, is light on your CPU and offers you plenty of room to carry on your daily tasks. The heavier the impact on the PC, the slower its performance will be.
When it comes to Bitdefender vs Kaspersky's impact on PC, both antiviruses have different results. Bitdefender uses fewer resources than Kaspersky, but the latter is faster than the former. The numbers, once again, indicate that both software solutions are equally efficient.
5. User-Friendly Interface
One of the things needed in an antivirus is that it is easy to use for everyone. Whether it is an individual user with a home PC or a manager in a professional environment, users should have no difficulty operating the tool.
Fortunately, both Kaspersky and Bitdefender are designed to accommodate all types of users. Kaspersky has a white and green user interface and a green check that lets you know that the antivirus is working in the background. Users can easily navigate through the software and access the tools they need.
The main screen shows all the main features. You can click on any of the six main icons displayed and view the additional details. One of the best features of the software is that you can drag and drop files and folders for scan.
Bitdefender, similarly, has a clean interface and shows the slogan "You are safe" when running. On the main screen, users can view the status of their device, vulnerability recommendation, and five customizable icons. The right bar offers different tabs along with a settings option at the bottom.
Although Bitdefender takes 10 minutes or so to install, its functions and features are definitely worth the wait. Plus, Bitdefender's customization options give it an edge over Kaspersky.
Overall, Bitdefender and Kaspersky do not have a huge learning curve. Whether you are a newbie or an experienced individual, you can easily find your way through the tool and protect your computer from all kinds of threats.
6. Pricing Plans
Moving on to the pricing plans offered by Bitdefender and Kaspersky. Before we provide a detailed overview of their pricing plans, we would like to remind you that both, Bitdefender and Kaspersky, offer free versions of their antivirus. Although the free versions have limited features, they still offer top-notch protection.
When comparing the pricing of the two, Kaspersky is slightly more expensive than Bitdefender. Take a look at the detailed features offered in different pricing plans of both tools.
Kaspersky's Pricing Plans:
Kaspersky Essential Suite (Antivirus) – $22.39 (3 devices a year)

Kaspersky Advanced Suite (Internet Security) – $22.39 (1 device per year)

Kaspersky Premium Suite (Total Security) – $29.74 (1 device per year)
Side Note: Kaspersky is currently offering a 30% discount on all its pricing plans. The prices listed above are discounted prices.
Bitdefender's Pricing Plans:
Bitdefender Internet Security – $23.99 for the first year (3 devices a first year)

Bitdefender Total Security $32.00 for the first year (5 devices a year)

Bitdefender Family Pack – $36.00 for the first year (up to 15 devices a first year)
A long list of features is available in all three plans. The features not included in Bitdefender Internet security are OneClick optimizer, anti-theft, macOS, Android, and iOS protection, and protected family devices. Total security lacks Protected family devices only.
7. Customer Support
Antiviruses can be difficult to understand, especially if you do not have any prior knowledge or encounter a sudden difficulty. In times like these, you have to immediately contact customer support and get their help as soon as possible.
Fortunately, Bitdefender and Kaspersky offer excellent customer support services. Kaspersky's talented teams are at users' service 24/7 via email, chat, phone, and remote assistance. You can immediately get in touch with one of their experts and get answers to your queries.
Bitdefender, in a similar manner, offers multiple channels through which you can contact their support team and get the help you need. Users can use chatting, email, or phone options to get in touch with Bitdefender's team.
Bitdefender's customer support takes it up a notch by offering a community of experts where users can ask questions from the experts and get the answers to their questions.
The Verdict
Undoubtedly, both contenders are at the top of their field. Our analysis above is proof that when it comes to Bitdefender vs Kaspersky, there is no true winner or loser. All their features are comparable, pricing is also almost equal, and their features are also the same.
But, if we had to choose one between the two, we will go with Bitdefender since it counters all of Kaspersky's features and offers more, at lower pricing. Whether you choose one or the other, your data will for sure remain safe and secure from all sorts of threats. Choosing one over the other is more of a personal preference.
What do you think, which one is better? Let us know here. We would love to hear your opinion.
Good luck and goodbye!