No matter in which dynamic of life you want to use presentations in, it is an integral part of today's life, especially after the pandemic. No matter if you are a teacher connecting with your students or a startup owner having a team chat, presentations are the biggest communication assets for today's work-from-home culture.
The problem?
Developing effective presentations is not easy. In fact, coming up with one framework that can yield positive results can take a significant amount of time. Chances are you would have to fail multiple times before having your first effective presentation.
Do we see fret lines? You don't have to worry. We have got your back.
In this blog post, we reveal to you the top 5 tips that can create a presentation that can take your audience by awe. Let's dive in.
Top 5 hacks to design virtual presentation slides
Creating a powerful presentation slide design that can leave a mark on your audience's minds can take a significant amount of time, experiments, and study. After all, it is way more than just adding text, images, and videos.
To get a presentation that can go viral you need to ensure that the three core elements of your presentation are perfectly aligned. Content, context, and audience together determine the success of your presentation. But getting them right every time is a little tricky.
You need to come up with strategies that can reinforce the key principles of making a high-performance presentation and create a more cohesive and impactful presence.
In the following section, we take a deep dive into 5 tips that can ensure you always make your audience heads turn.
The best part is these are not part of trends but classic strategies that stood the test of time.
1. Keep it simple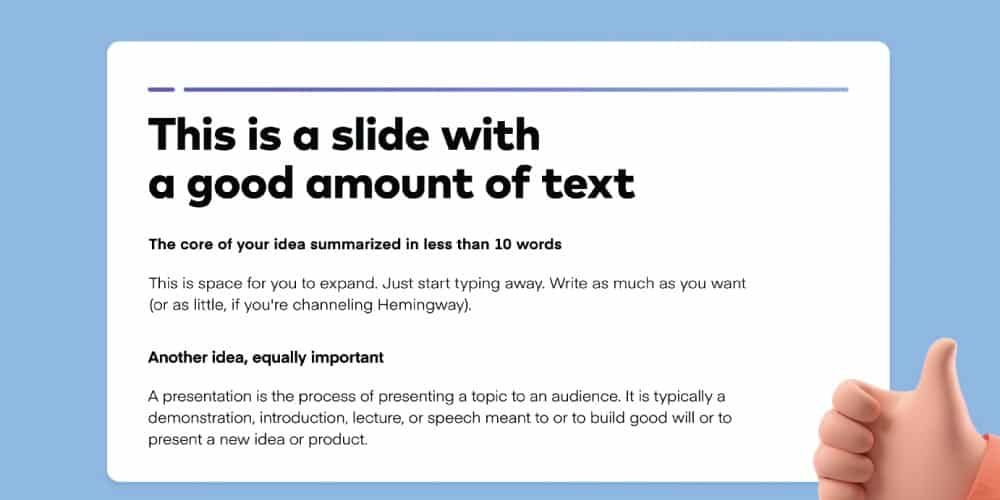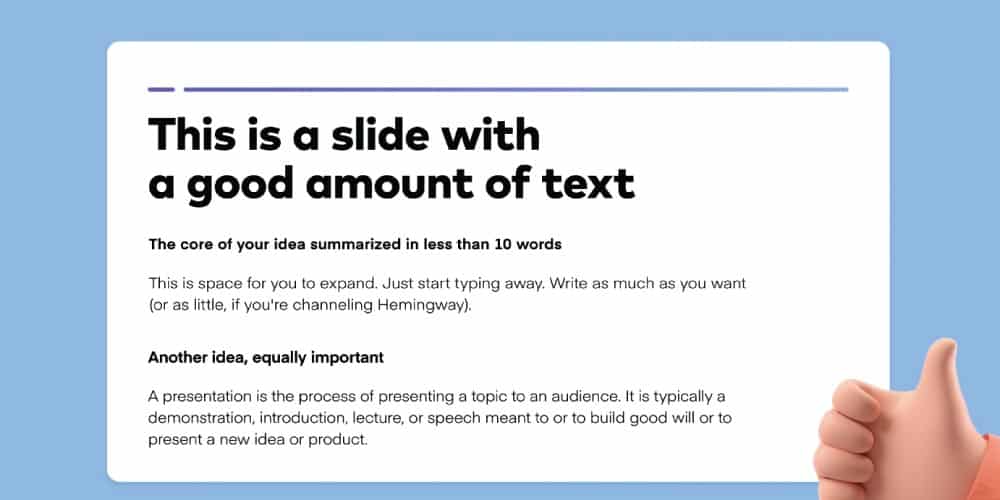 Following the age-old design principle of KISS (keep it simple, stupid) is by far the best approach that you can integrate into your systems.
Designing a simple slide ensures that you are not taking away the focus from what truly matters. Unnecessary decorations on a slide lead to chaos and confusion.
Instead, focus on one core message per slide to keep your audience hooked. The best part?
Creating a simple yet classic slide design makes the development process super easy. No matter whether you are a newbie or an experienced creator, the process of designing a simple presentation is relatively much easier.
One pro tip for creating this kind of design is to ensure that you have a balance in content format. Your copy, visuals, and facts should all be unique elements of the bigger story that you want to convey to your audience. Each of them should have a purpose and be an extension of the other. This will build momentum in your presentation and keep your audience hooked for longer. Let your visuals do the talking for what your text failed to convey and vice versa. Got the gist? But this is not all.
If you wanna take it one step further, ensure your slides are contextual and relevant to your audience in some way. This will build familiarity amongst them and help to remember your presentation better.
2. Include topic-based slides
Creating slides around a topic is by far the most effective way to hook your readers till the last slide of your presentation. Moreover, it helps to convey deeper insights on every sub-topic that your presentation is about. This means faster and better comprehension of the ideas and concepts. But that is not the most unique feature of topic-based slides.
Unlike a lot of other slide designs, topic-based slides work hand in hand with the speaker. This means it does not take away the spotlight from you while you are presenting to your audience. In fact, your slides initiate the conversation to prepare the stage for you as the showstopper.
Ideally, you can use a clean, logical structure for your content architecture. Using bullets and numbers can be a huge help to draw focus on the desired content elements that you want your audience to pay special attention to. Utilize charts and figures wherever required.
This strategy not only creates a powerful presentation but complements your public speaking skills too.
You can use this approach to create presentations for any audience. Whether it is an office meeting or investor pitch, your engagement and impact rate will always be on point.
3. Diversify your presentation slides
Let's face it. Looking at the same, old, boring presentation slide all day is flat-out boring. This means if you have to stand out in front of your audience, variation is important. Diversifying your presentation slides is exactly what solves this problem.
Experiment with your designs. Make them colorful, and attractive. But while doing so, ensure that you stick to one central theme for the whole presentation. Your every slide can be unique in its own style and yet the same. This means you have to limit the variations that you bring in your slides. Fail to do so and you will create more confusion in the minds of your readers. Here's a standard practice to do this right.
Ensure that you create every slide on the basis of your content while keeping the basics of your whole presentation the same. From your copy to the graphics every element should build each other.
For instance, if you are choosing the theme of your presentation to be nature, you can always choose different variations of green as background but ensure that you only have green or other earthly colors as your presentation slides.
4. Make it interactive
In a world filled with digital content, standing out is difficult. But interactive content can easily help you break the clutter and be remembered by your audience.
Don't stop at giving your audience the best information. Go ahead and engage them for an experience. Make your content a tool for a two-way conversation. This will create more connection between you as the presenter and the audience to whom you present. Chances are they might even have unrehearsed questions for you due to this interaction stimulation that you integrated into them.
To do this, using animations, gifs and videos are by far some of the best ways. Interactive infographics too are an excellent way to create engagement. But remember, creating higher engagement can only work when your core content is strong.
Also, it is good practice to limit the interactions to no more than 8 seconds. This will keep your audience hooked yet not take away from the key takeaways that your content has to offer. But interactive content is not limited to content formats.
The structure of the content is also a powerful way to do so. Asking open-ended questions, integrating CTAs (call to action)  are two of the best ways to do this.
5. Tell your story with data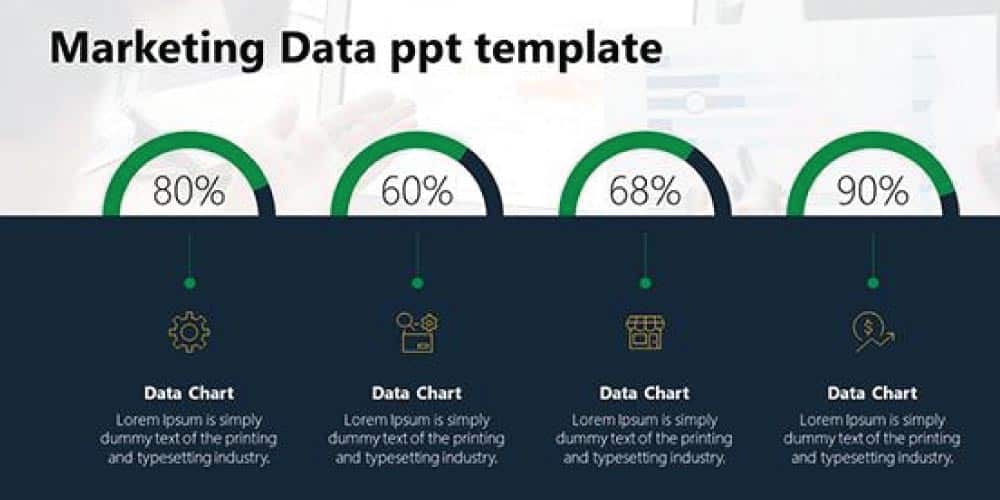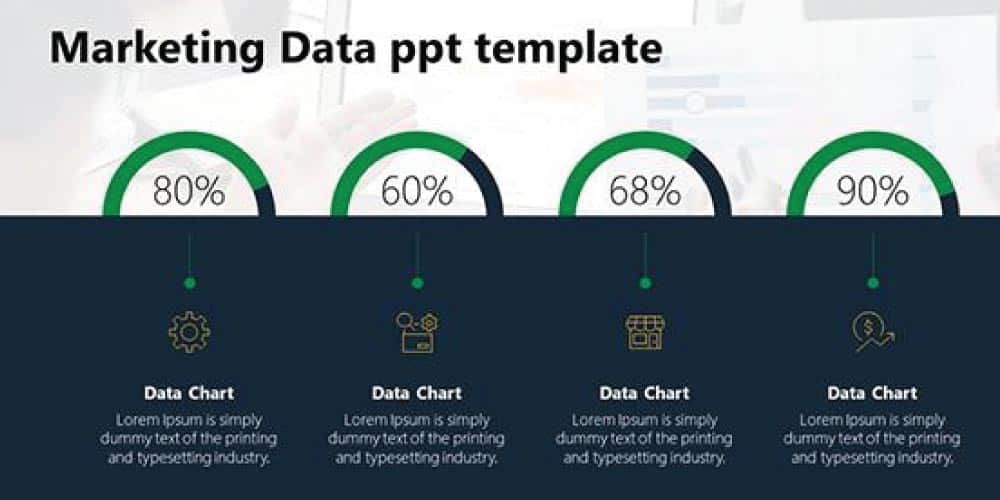 There is a good reason why data visualization is on a rise. Letting your numbers and facts tell your story creates a higher impact on the minds of your audience. They create more authority, trust, and authentic relations with the audience. Knowing how to structure a presentation that contains data will keep your viewer's attention. So the question is how can you do this right?
Here's how?
Your presentation back story should include the data and the facts to support your convictions and insights that you want to share with your audience. But remember to recheck your facts before putting them up on your presentation. A good practice is to link them to the original source. It creates more authenticity. Often, errors in the citations and the facts take away the trust of the audience from the content of the presentation. But there is another side of this strategy.
If you overcrowd your presentation slides with statistics, chances are you are taking away from your core message. Ensuring that your data story is relevant, optimal, and contextual is the key to unlock the power of data visualization in slide presentations. Also, ensure you have a consistent style for the data you use in all the slides.
Conclusion
Creating a powerful presentation is more of a methodical task than a strategic endeavor. This means the best tactics to create your presentation are not always the most appropriate for you.
Often it is dependent upon your unique situation and their demands. So, here is a little parting advice.
Sure, the above suggestions create a launchpad for your next best presentation. But to champion it, you need to keep your audience at the heart of your presentation. Understand their mindset, preferences, and choices and customize accordingly. And lastly, never forget to focus on the content.
If it is not high-quality, no amount of design or personalization can create an impact. Content lies at the heart of your audience's experience. Integrate emotional triggers into your presentation. This will keep your audience hooked for longer.
So now when you have a comprehensive idea of the secret to creating a rockstar presentation, it is action time.
Start your presentation today.
Article By: Atreyee Chowdhury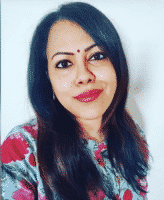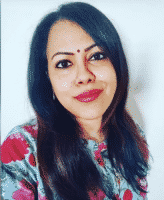 Atreyee Chowdhury works full-time as an Instructional Designer and is passionate about writing. She has helped many small and medium-scale businesses achieve their content marketing goals with her carefully crafted and compelling content. She lives in Bangalore, India with her husband and parents. She loves to read, experiment with different cuisines, travel, and explore the latest content marketing and L&D trends in her free time. You can reach her on Linkedin for any content writing/marketing requirements.
---
Additional Resources: