eBay has been a big part of the e-commerce community for decades now. It is the go-to site to auction on God's green earth – and luckily, the trend's been going on for over a decade.
But not every service or product listing on eBay is for every user out there.
So, if you were looking for the best eBay alternatives out there, which can quench your e-commerce thirst better than eBay, you've come to the right place.
In this article, we are going to talk about the best eBay alternatives that you can use to boost your e-commerce activities in 2022, from anywhere in the world.
So, without further ado, let's get started.
9 Best eBay Alternatives to Use in 2022
Here is a list of all of the websites that we are going to be discussing in this article.
Let's take a look at all of them in detail and find out how they are beneficial to eBay and how they can help you improve your e-commerce business.


Naturally, if you are going to talk about e-commerce, the first name on the list is going to be Amazon. Amazon is the leading marketplace for all of your online trade throughout the globe.
They are amazing in what they do like helping suppliers and buyers get in touch with each other so that they can do business together with the help of a catalogue that is over 350 million products.
That is a lot of stuff that you can buy and sell, especially if you are a seller and you are looking for an eBay alternative that allows you to sell new stuff as opposed to used items.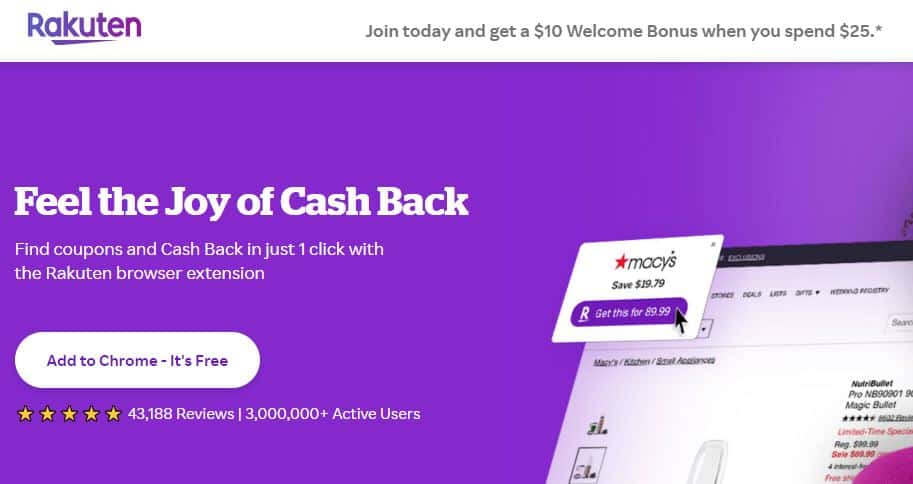 The next item on the eBay alternatives list is Rakuten. A website is an incredible option for your e-commerce business if you are an international eBay seller and want to grow your business in the Asian regions.
The website is also known as Buy.com and has been labelled as one of the best retail stores that exist in the world right now.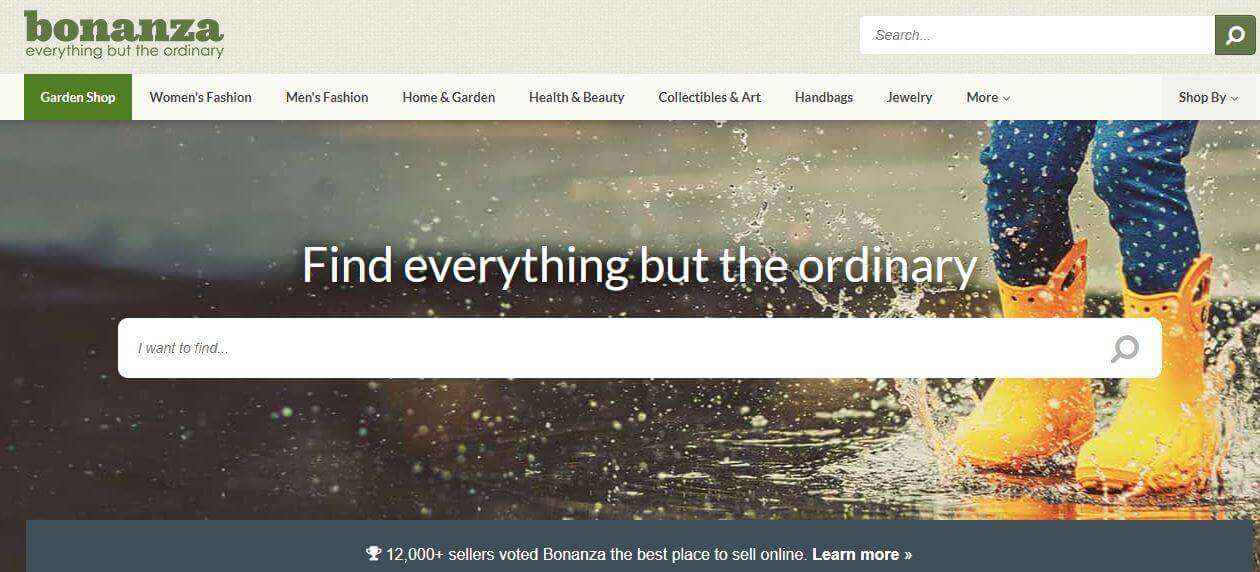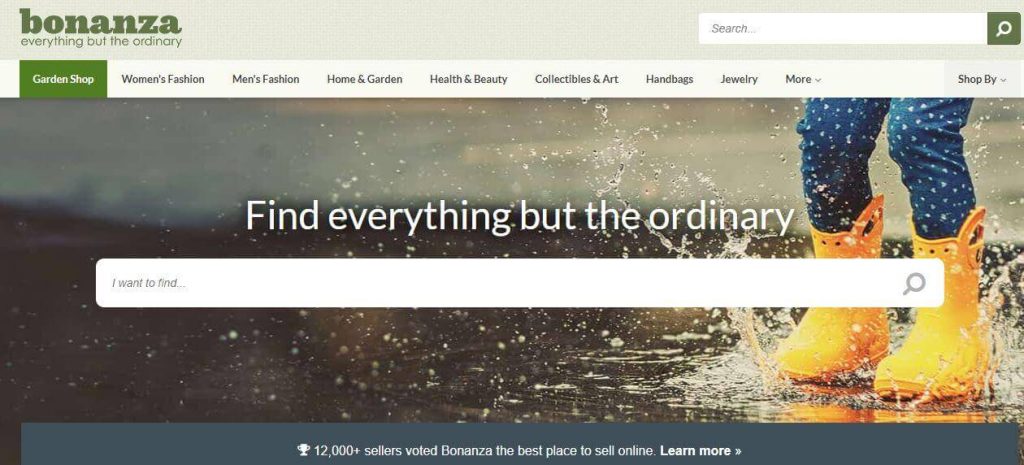 If you have ever googled about websites that like eBay or even better than the giant, then you probably would have found Bonanza in that search.
The website is a great alternative for eBay as it was built for the everyday seller and not for the absolute professionals ruling the marketplace for generations.
If you don't think that's true, read the first line of their about us page, which says,
"We remove the technical expertise needed to build a profitable online business, making the joys of entrepreneurship accessible for all."


Another great example of an eBay alternative is eBid. The website has been voted to be in the top 5 when it comes to e-commerce marketplaces around the world.
The marketplace is not big as the others that we have discussed in this article, but it still remains one of the most profitable of the bunch.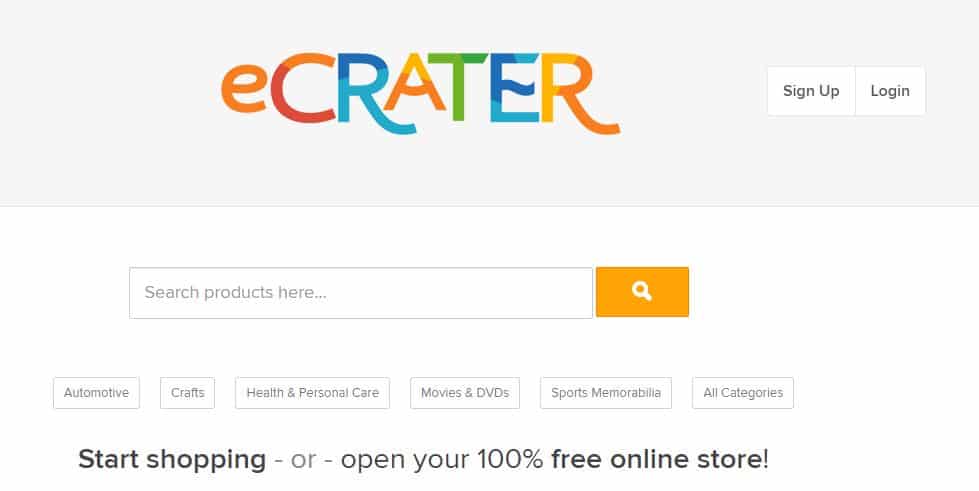 This eBay alternative has two main functions. The first function is that it is an online marketplace where you can buy and sell your items easily. The second function is that it is an incredible web store builder and the best part is that it is absolutely free.
The marketplace comprises many different product categories like home, tools, music, clothes, electronics and a lot more stuff that you will definitely be interested in.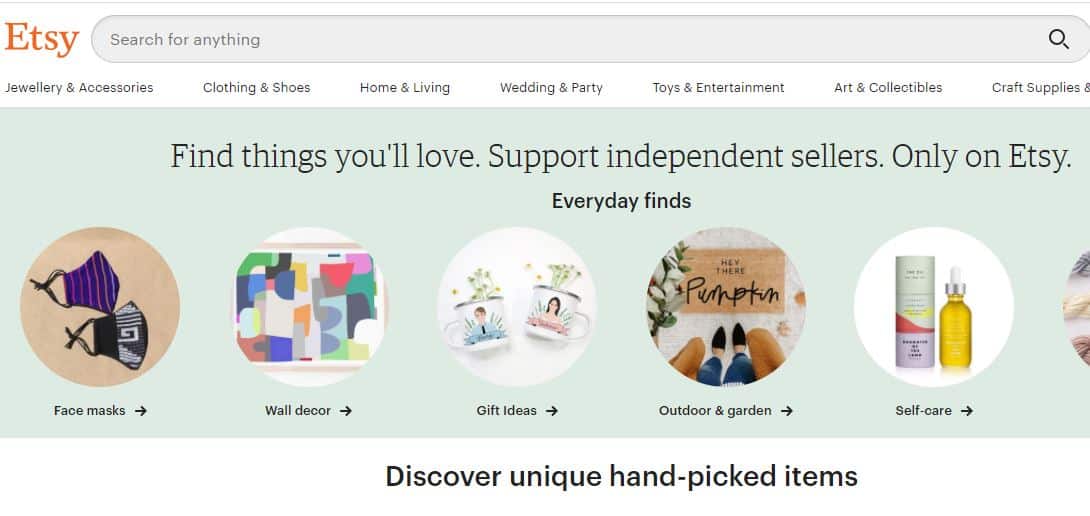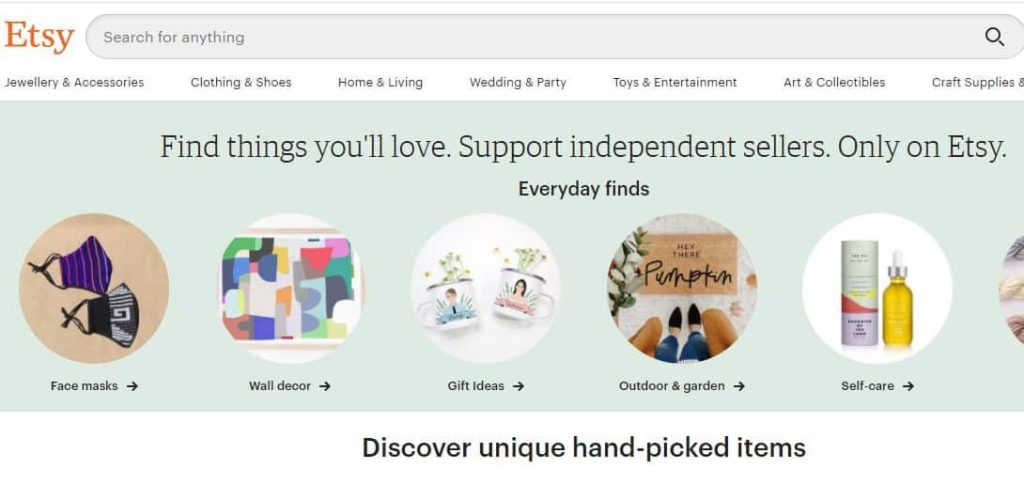 If you are looking for an eBay alternative but you only want to sell homemade items, then Etsy is the store for you. This is an amazing marketplace that puts all of its focus on handmade items from all over the world, and also craft supplies and vintage goods.
In other words, you should not think about selling different electronics or electrical stuff on there.
So, if you want to use an eBay alternative that will help you to sell your "craft", then Etsy is the store for you.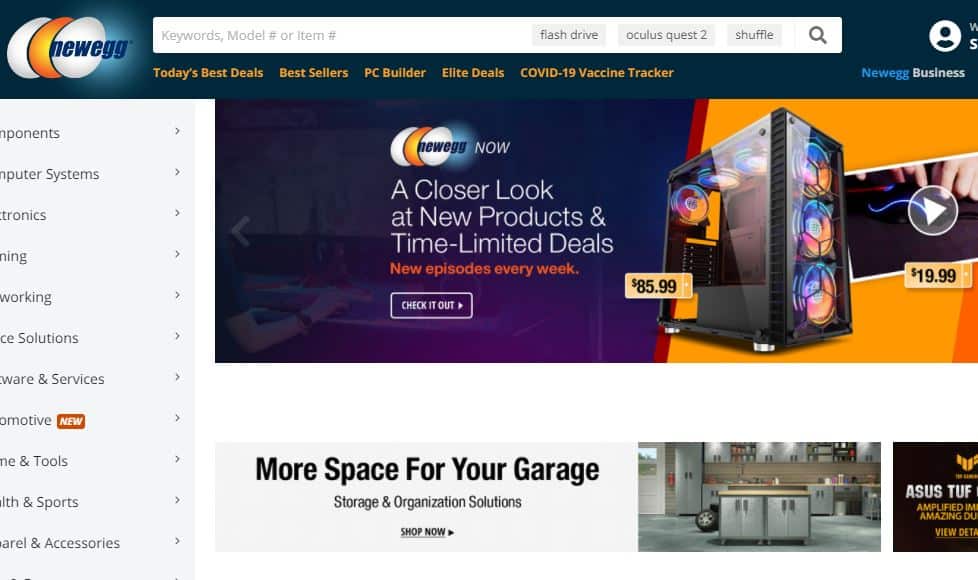 If you have been a part of the electronics e-commerce industry, then you might have heard a marketplace called Newegg. The website was specially designed with electronics in mind, and it is still one of the best marketplaces to buy and sell electronics from anywhere around the world.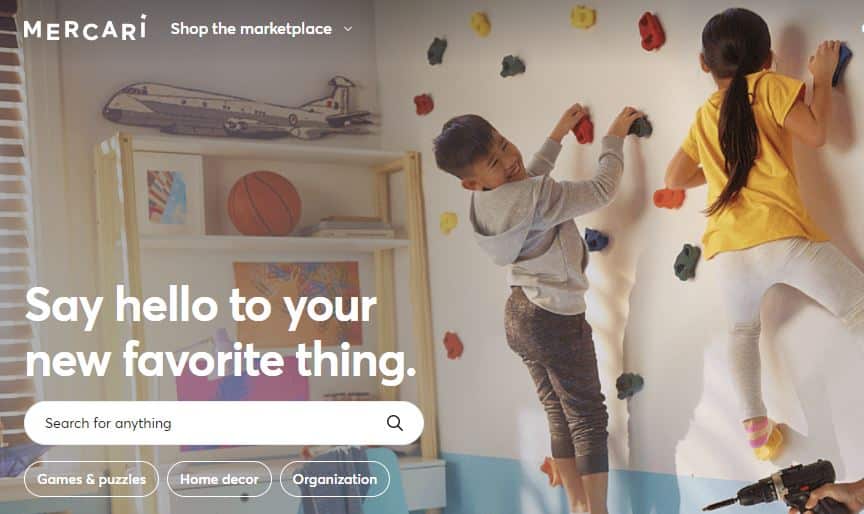 One of the best eBay alternatives that you can find on the internet right now is Mercari. The marketplace is exactly like eBay and it is one of the fastest-growing marketplaces in both the US and Japan.
The marketplace is amazing to use if you are selling or buying used items, as they don't deal with new items that much. They have over 45 million downloads and over 150 thousand new entries are filed every day to their humongous catalogue.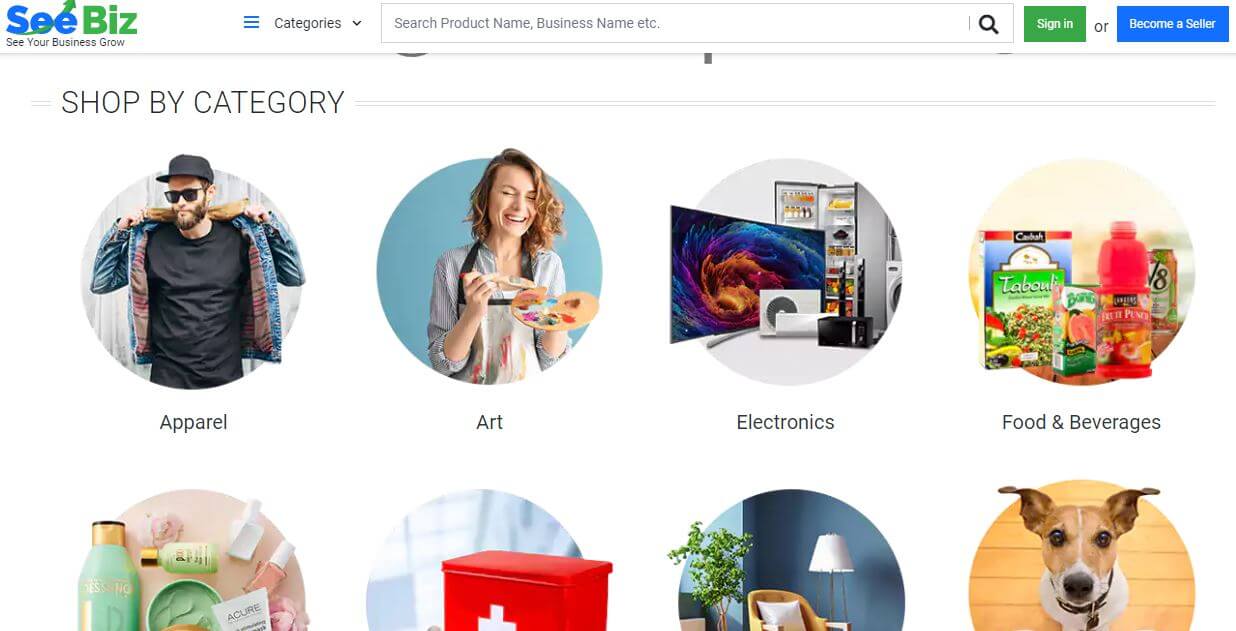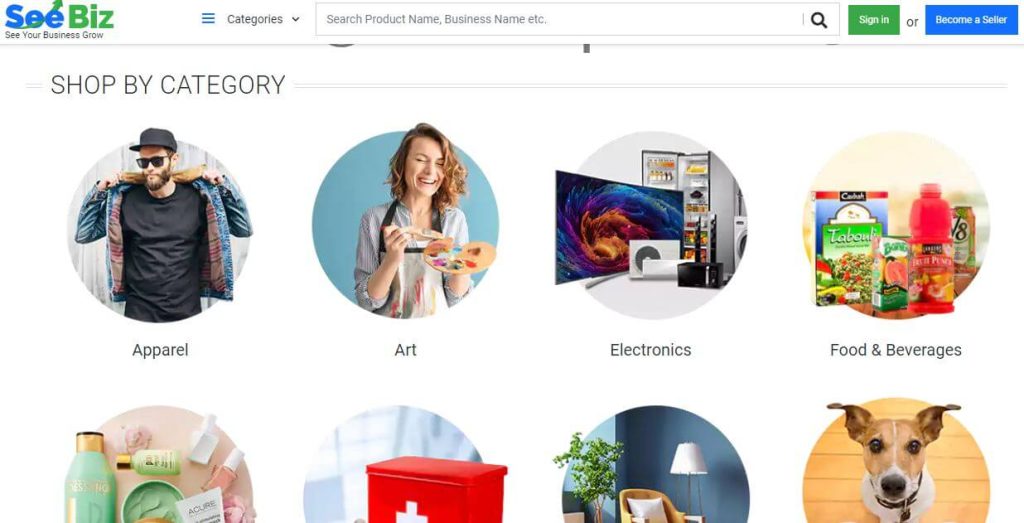 If you're looking for eBay alternatives in the US, chances are you came across SeeBiz.
It is an online wholesale B2B platform and business networking platform that connects vendors and buyers. It helps distributors, suppliers, manufacturers, and retailers with their selling or sourcing needs.You can find 1000+ categories on SeeBiz and over 600,000+ products.
Discover thousands of vendors and build mutually beneficial business relationships.Once you find what you need, directly contact the vendor and place your orders. No middle-man, no extra cost.SeeBiz gives you full control over your product pricing through features like tier pricing and group pricing.Keep yourself up to date on the latest news and updates of your connections through the SeeBiz social networking site.
Is your business in need of some well-deserved exposure? SeeBiz's marketing team promotes your business through high-quality blogs, social media posts, and infographics.
So if you're looking for a great alternative to eBay for your wholesale sourcing needs, SeeBiz is the way to go.
Conclusion
These were our top picks for the best eBay alternatives that you can find on the internet right now in 2022.
All of these websites are amazing to use, but not every service or product is for everybody. So, if you think that you found something more interesting than these entries, then write to us and we will surely study them and list them on our site the next time.
---
More Readings: