There have been drastic changes in B2B marketing over the last five years and for any business to succeed in 2022, going digital is vital. B2B buyers and the buying process have also changed, with half of B2B buyers today being millennials. Although B2B companies have been relying on traditional methods like cold calling, advertising and trade shows to bring in customers; they should heavily invest in organic techniques of customer attraction like social media and SEO.
Although B2B social media will not operate like B2C social media, it could bring similarly positive results while ensuring that B2B companies meet their sales goals and increase their customer bases. With 84% of other B2B marketers using paid distribution channels like Facebook, Instagram, and other social media channels for content marketing, having a social media strategy is vital today. Properly implementing a social media strategy pays off, with 54% of marketers reporting that they generated leads from their social media efforts.
Below are the 9 steps to create an effective B2B social Media marketing strategy.
1. Determine KPIs
Determining your Key Performance Indicators (KPIs) is the first step to creating an effective social media marketing strategy. However, the KPIs must include a timeframe and should be specific. Avoid combining two KPIs in one statement. Common KPIs include;
Increase engagements (comments, shares, and likes) by 40% in Facebook posts in the next two months.
Increase social media conversions by 15% in the second quarter.
Gaining 300 more Twitter followers every month
Increase the web traffic generated by social media campaigns by 10% in a month
As you can see, the KPIs above are short and precise, clearly indicating when they should be accomplished. Therefore, knowing the KPIs you want to achieve and by when helps you determine the actions you must take to achieve them.
2. Determining How to Track The KPIs
Before posting on social media, determine how the digital marketing company will track the KPIs through analytics. You could use several tools for monitoring social media metrics, including;
3. Decide the Social Media Platforms to use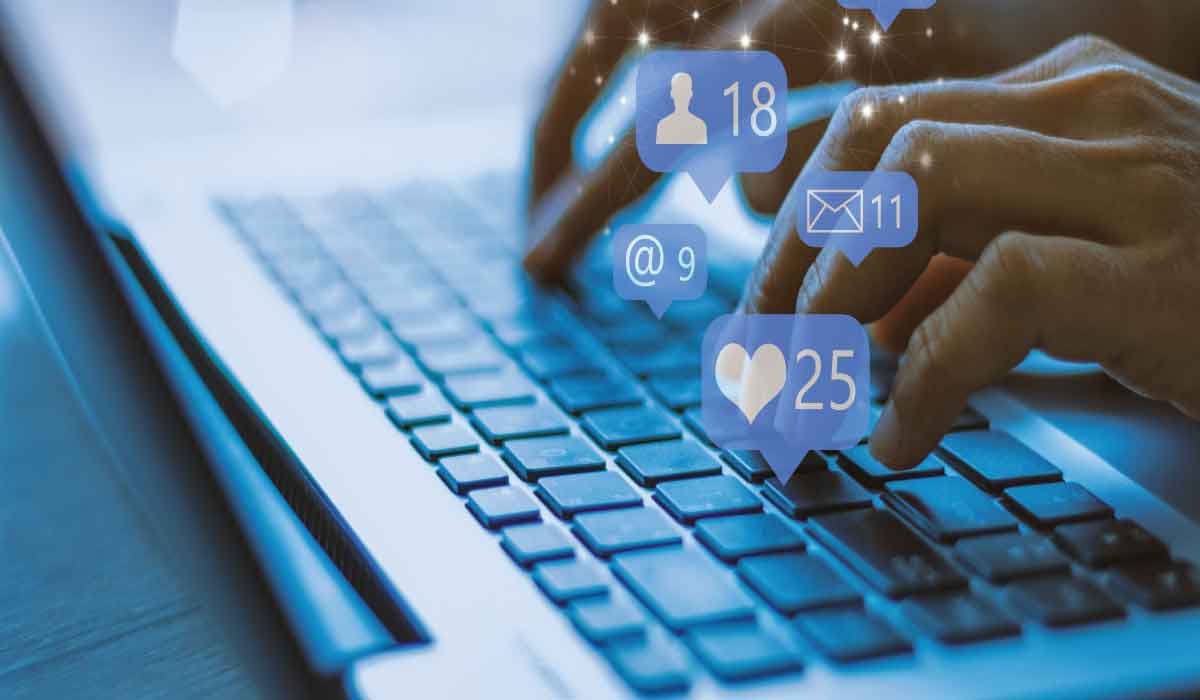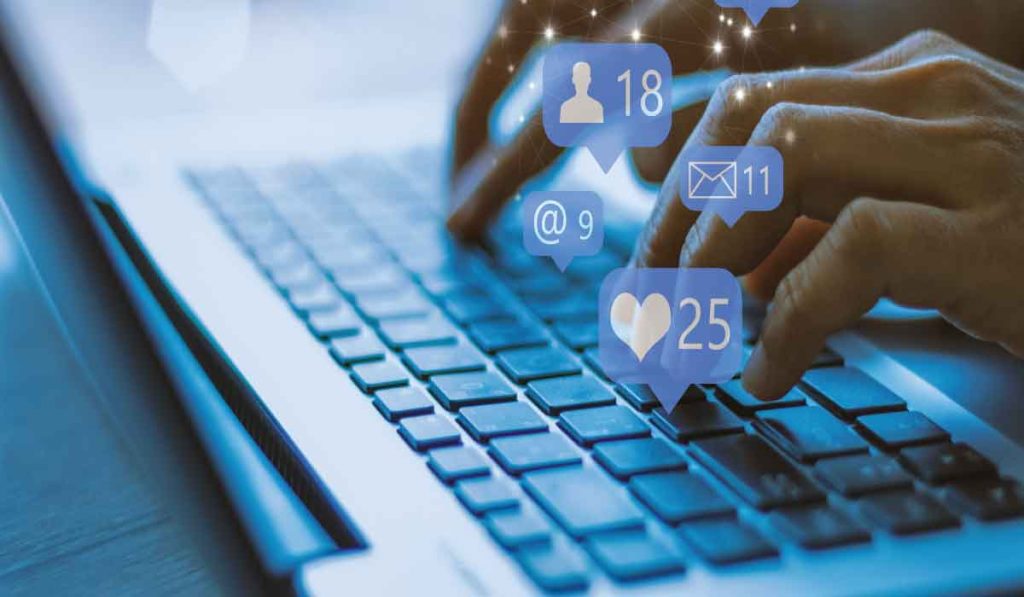 A well-documented effective B2B social Media Marketing strategy also involves finding the most effective platforms. While most of these platforms are suitable for B2C, specific platforms work best for B2B, like Twitter, YouTube, and LinkedIn. LinkedIn is the most used platform for B2B marketers, taking up over half of the social traffic for B2B websites and blogs. In addition, marketing executives turn to Twitter when searching for quality content.
Although you can still use Instagram, Facebook, and other social channels, the three above provide the best returns for your B2B social Media Efforts and help you achieve the KPIs quicker.
4. Optimizing Your Social Media Profiles
After choosing the platform, you must ensure your profile(s) are optimized. For instance, if you have a photo on Instagram, you will get 21 times higher profile views and nine times higher connection requests than those without. Upload eye-catching cover images and clear pictures of your logo on YouTube, Twitter, and LinkedIn. Ensure your bios are filled out completely and link to your other social media pages. Include contact information for prospects to connect with you. For better results, enlist the help of a B2B SEO agency. They have some skills to boost post views and clicks under their sleeve.
5. Look at What Your Competitors Post
Before you create any posts or content, take a closer look at what the competitors are doing in their B2B social media marketing strategies. See the platforms they use and the number of followers they have. How frequently do they post? What does their content take? How many of those posts are paid (promotional) instead of organic? And finally, what types of media does your competitor use?
This information is vital in creating social media competitiveness analysis reports. Although you don't want to post similar things to your competitors or make an outright copy of their practices, you may use the report in determining the strategies which work best for them and get an idea of implementing the elements into your plan.
6. Look At The Strategies Top B2B Companies Are Using
Besides looking at your competitors, look for what successful B2B companies in your sector are doing on social media. For instance, IBM has over 241,000 subscribers and a ton of social media following, with over 38 million views. They deal with current occurrences by creating compelling videos, featuring influencers, and telling great stories.
You can get many tips and strategies by closely looking at those used by B2B companies like IBM and Salesforce. Then, use those takeaways for your marketing campaign.
7. Create social media content
You now need content for posting on your B2B social media marketing. There are various recommended practices for creating B2B content, including;
Producing content for various buyer personas at different stages of the purchasing journey. You want to reach all the customers at their various stages.
Respond to trending topics and respond to industry news to establish authority. Follow relevant publications and companies in your industry. It is always beneficial to build rapport with the industry influencers because their validation offers you credibility.
Include a combination of the bottom of the funnel (Testimonials page and demo video) and top of the funnel content (white papers and blog posts).
Use multimedia like memes, charts, videos, and images. People go to social media for visual inspiration. Hence, make the posts more exciting by including media.
Experiment with the frequency of posts and posting times. For instance, research shows that posting content on Facebook a Thursday is the best time and the best time to post content on social media is weekdays from 10 a.m. to 3 p.m. Because your followers have different schedules, test what times work best.
Highlight your partners and team. It endears prospective customers to you while giving your company a face. Post their bios, Interviews with leadership, or behind-the-scenes images shot at company gatherings.
Share a mix of your original content like white papers, blog posts, webinars, product videos, and curated content from the leading industry sources.
8. Schedule Your Posts
Once you've lined up your content, schedule your posts. Tools like CoSchedule, Buffer, HubSpot, and Hootsuite help you schedule bulk posts and get insights on the most appropriate time to post.
9. Measure Your Results
After scheduling your content and posting it, it is time to sit down and monitor the performance of your social campaigns. Use a media monitoring tool such as Onclusive to get real-time results on what's working and what's not. Were KPIs reached? Look at your analytics platforms for things like follower count, shares, and engagements, among other helpful insights that can help you plan the subsequent social media marketing campaigns. If the KPIs weren't reached, look for areas where you failed and make the necessary tweaks to the social media marketing strategy.
Conclusion
Having a well-documented B2B social Media strategy makes it easier to reach the set goals, boost sales and ensure your company is successful in the long term. Using proper monitoring tools, you can adjust your marketing strategy continuously to ensure it finds your audience and constantly performs effectively
---
Read More Blogs: