The common refrain among all marketers is, "My biggest regret is not growing my marketing list earlier."
Email marketing is still a very efficient strategy for a company to boost sales in 2023. You may directly provide updates about your products, engaging information, and special offers to your client's inboxes.
Email marketing has brought you some customers; now it's time to start growing your list. You'll need to locate a top-notch email capture tool to do that.
You must now add a form to your website that is in keeping with your branding, offers analytics, can be customized, and seamlessly interfaces with your email marketing platform, content management system, and customer relationship management system.
We've tested most email capture tools as seasoned marketers, and in this guide, we share our top picks based on a variety of prices and features to meet your needs.
Top 12 Email Capture Tools for Effective Email Marketing
Here are our top picks for the best email capture tools at a glance:
HubSpot is a one-stop "hub" for all things related to business growth. It includes marketing, sales, service, operations, and website-building tools, as well as email capture tools such as landing pages and popups.
A simple drag-and-drop editor makes it simple to create forms. Add them to your website to convert anonymous visitors into leads that flow into your CRM automatically.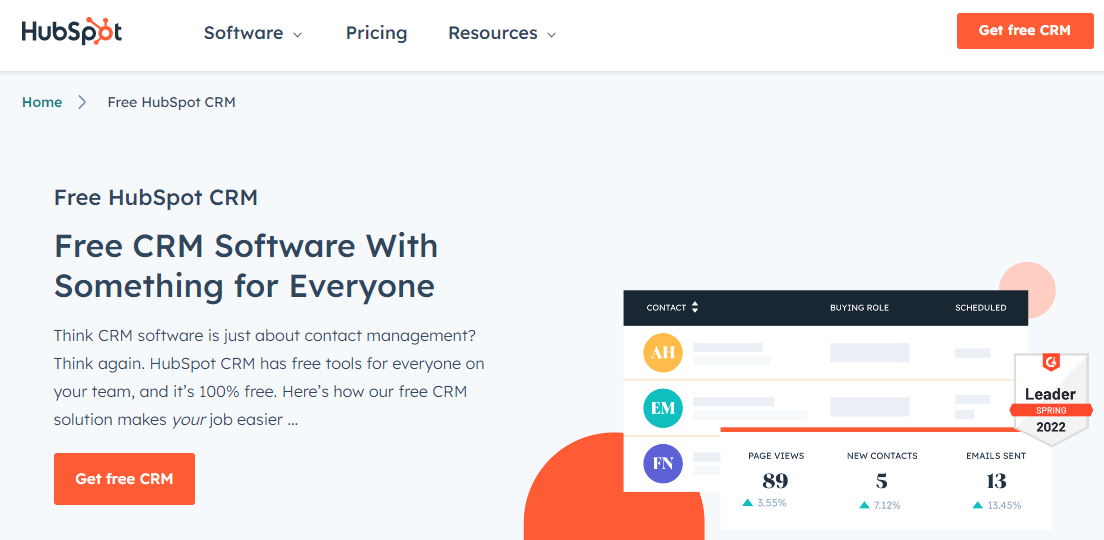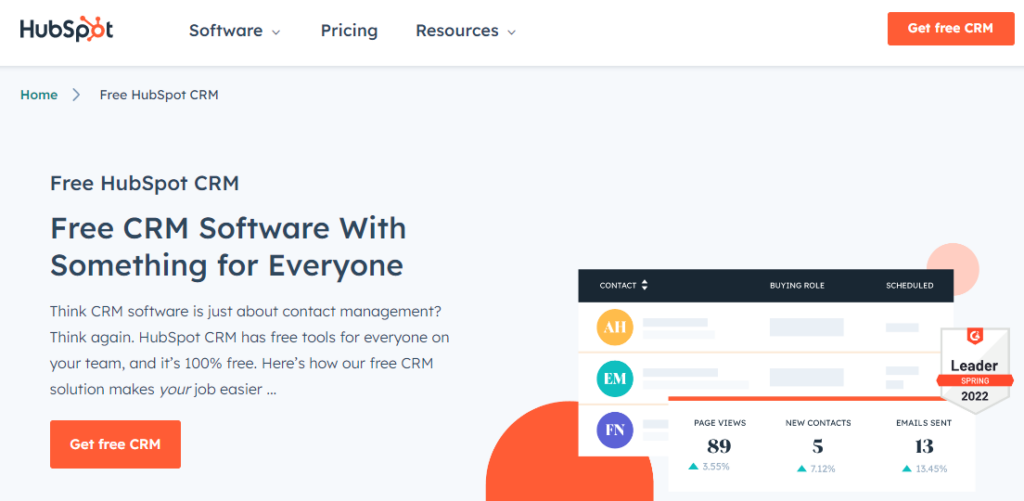 ConvertBox is a powerful lead-generation tool with email capture capabilities. The SaaS platform can be integrated with your WordPress site and used for a variety of lead-generation tasks.
What's great about ConvertBox is that it's a very simple tool to grasp. Using this tool, you can easily create forms to collect email addresses.
The simple drag-and-drop builder makes it simple to create and customize your forms to match the design of your site and the branding of your business.
It provides a variety of form types, including embedded forms, full-page forms, popovers, and more, allowing you to select the form that you believe will best capture the attention of your site visitors.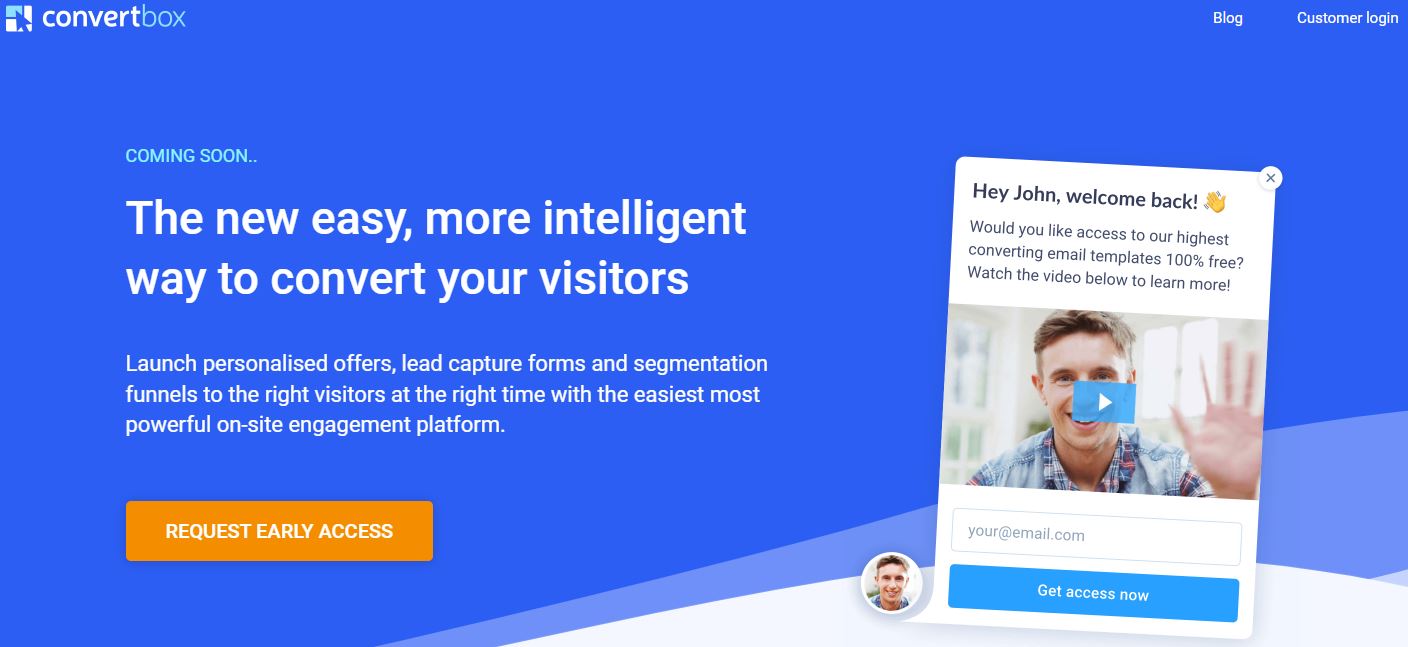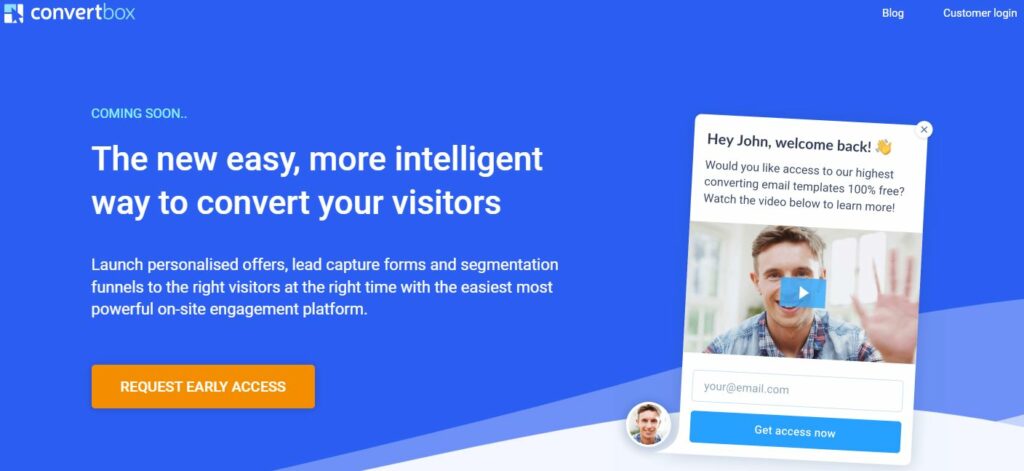 Mailmunch is a lead generation tool that combines landing pages, forms, and email marketing capabilities into a single system to streamline your ability to capture leads and send email campaigns.
You can use popovers, covers, scroll boxes, top bars, inline forms, and other elements to create the ideal forms for capturing email addresses for each campaign.
The email capture form-building tool from Mailmunch can assist you in creating interactive forms that are fully responsive on mobile devices.
Because of its numerous integrations, Mailmunch is likely to integrate with your email service provider.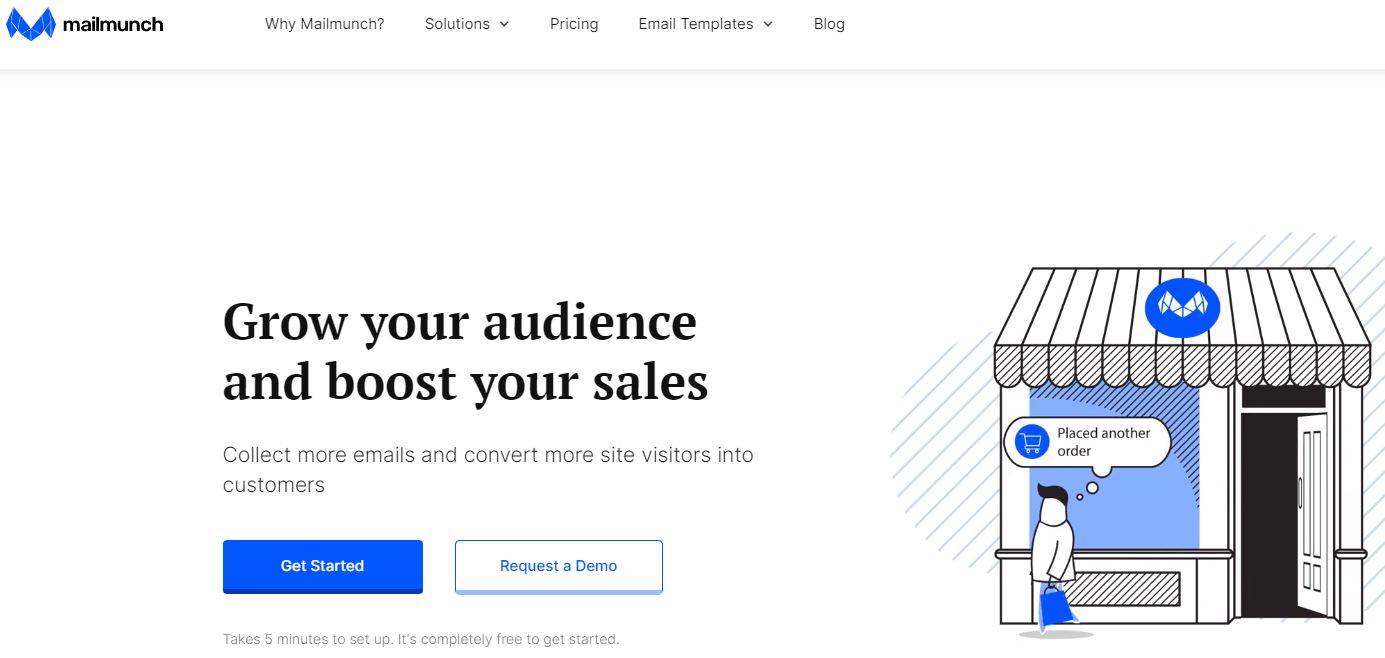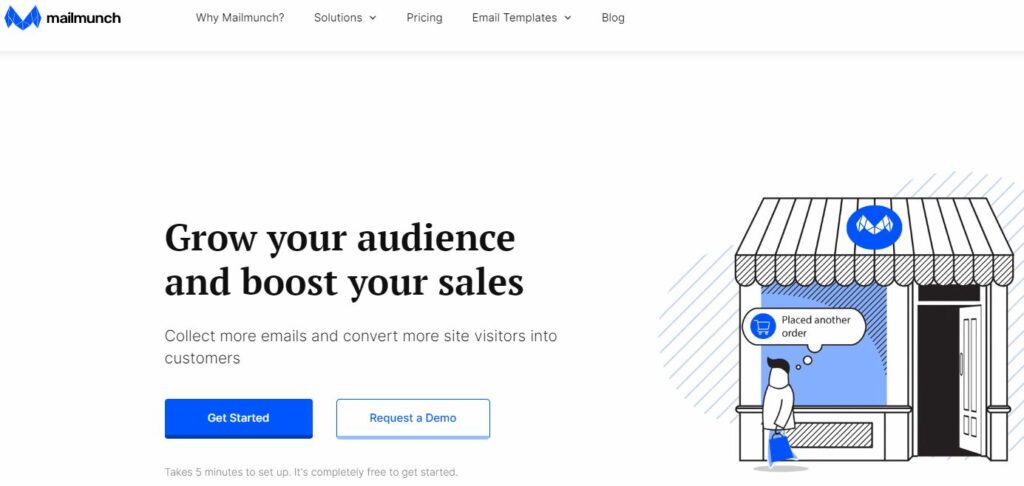 Picreel is an exit-intent popup tool that helps boost your marketing efforts by generating more leads, conversions, and sales.
Their lead capture tool lets you create email capture forms from over 100 pre-built templates. A/B testing allows you to test different forms to see which one is most effective at capturing email addresses.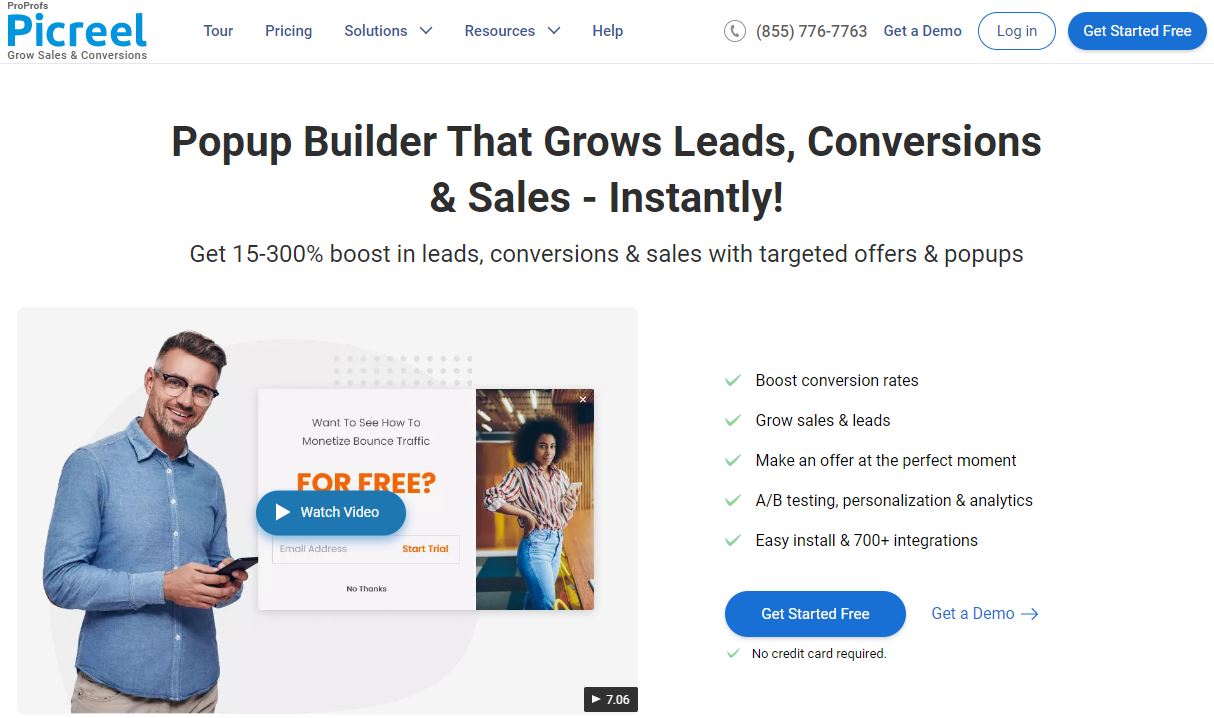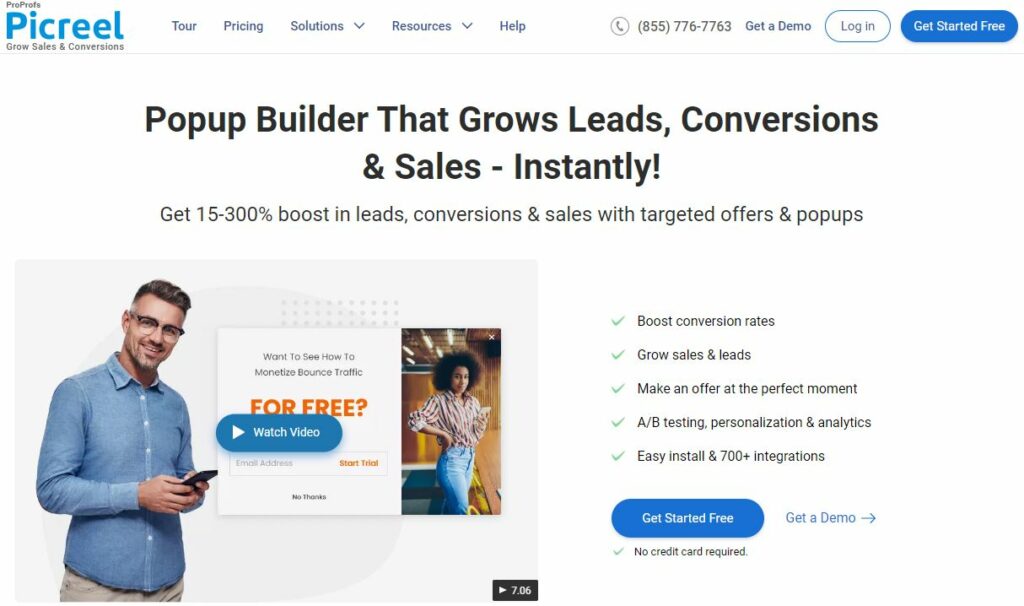 Thrive Leads is a lead generation plugin that is simple to install on WordPress sites. The all-in-one tool makes it simple to create a variety of forms for collecting email addresses.
Popup lightbox forms, in-line forms, slide-ins, widget area forms, and other forms are examples of opt-in forms.
If you want a quick and easy solution for form building, Thrive Leads is the perfect email capture tool. The tool includes access to pre-designed templates that will allow you to quickly deploy email capture forms on your web pages.
Thrive leads also includes an A/B testing feature, which allows you to further optimize your forms and select the options that convert.
Then comes SmartLinks, which is another fantastic feature of Thrive Leads. SmartLinks enables you to display various offers to people who are already on your mailing list.
This is excellent for avoiding duplicate email capture and nurturing leads and returning visitors to your website.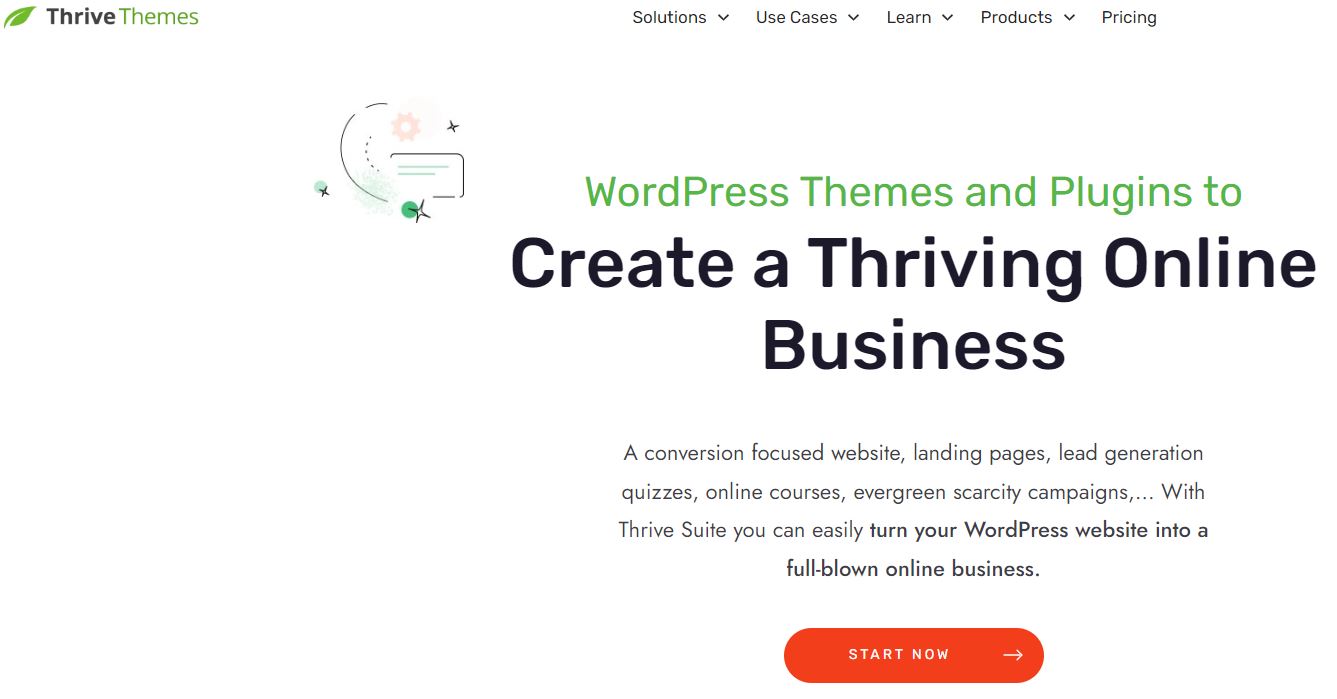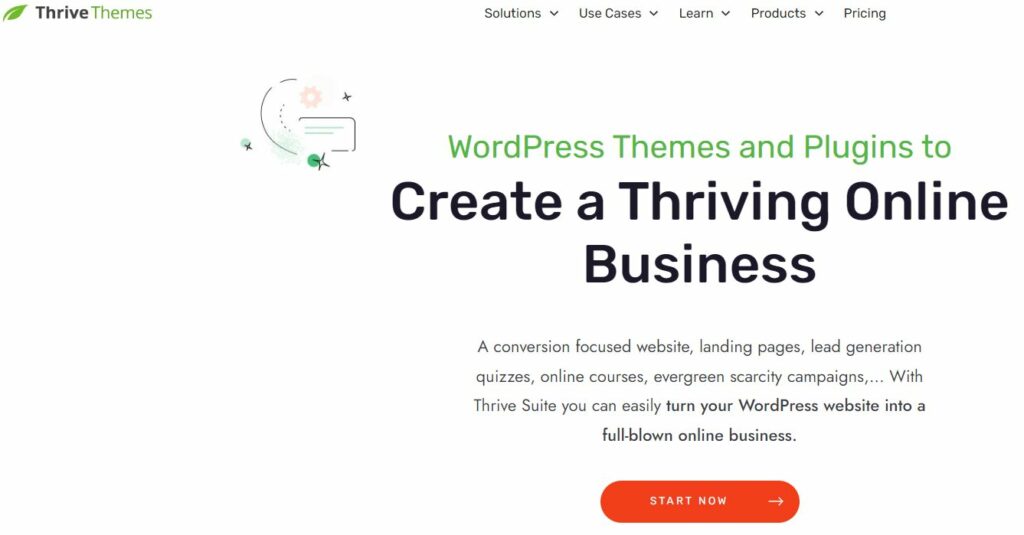 Leadpages is a powerful sales and lead generation tool that lets you create email capture forms, landing pages, alert bars, and other features.
If you're a small business looking to optimize your website for leads and sales while also growing your email list, this all-in-one tool might be just what you're looking for.
This tool includes everything you need to create email opt-in pop-ups, as well as analytics features to help you efficiently test and optimize your forms.
It has a drag-and-drop builder that allows you to create your own form designs, as well as a large selection of templates that are ideal for collecting email addresses.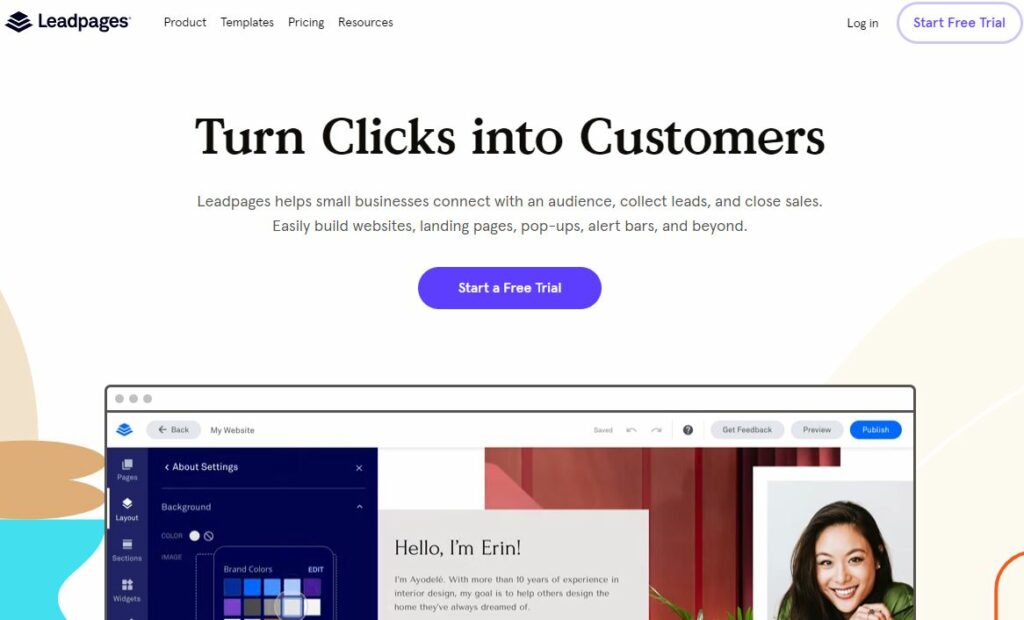 OptinMonster is one of the best lead-generation tools on the market. It assists you in converting abandoned visitors into email subscribers, allowing you to generate more leads from your existing website traffic.
Popups, floating bars, full-screen welcome mats, slide-in scroll boxes, inline personalized lead forms, gamified spin-to-win opt-in forms, and other high-converting dynamic lead forms can be created with OptinMonster.
It includes a plethora of pre-made templates that you can easily customize using its drag-and-drop builder. Custom forms can also be created without writing any code.
OptinMonster makes it simple to integrate your email opt-in campaigns with your preferred email marketing service as well as analytics platforms such as Google Analytics. This allows you to run detailed reports and see how your various email options are performing.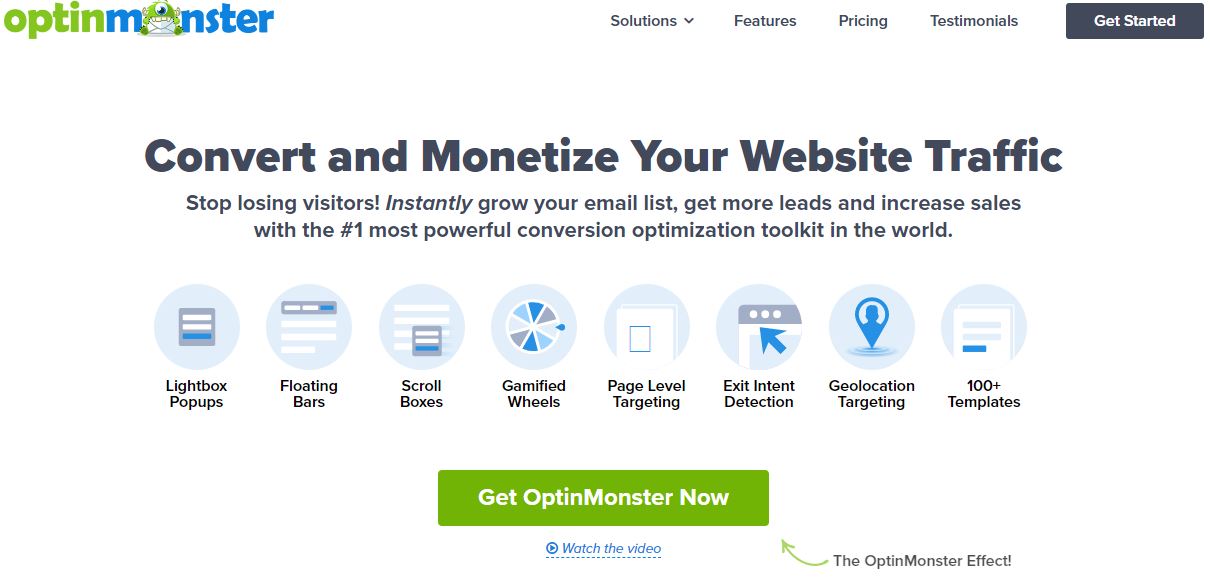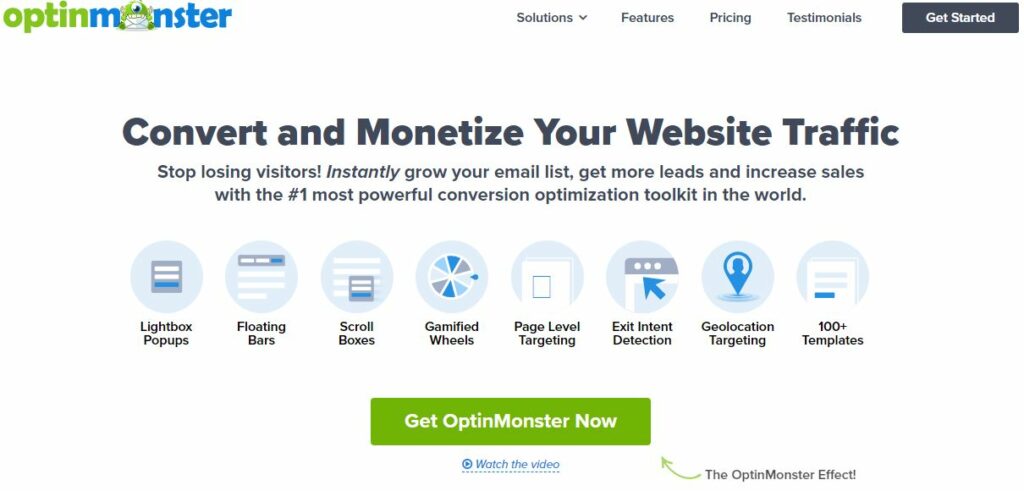 Wisepops is primarily used by eCommerce sites and marketing agencies.
Wisepops has everything you need in terms of popup tools to achieve your goals, whether it's converting traffic to leads or sharing timely promotional messages.
It integrates with over 30 apps, including the most popular email marketing and CRM platforms. Its easy-to-use drag-and-drop pop-up builder distinguishes it from other tools on the market.
You can select from 50+ popup templates for various scenarios, such as abandoned cart recovery and surveys.
Furthermore, wise pops provide a plethora of targeting options such as exit intent, scroll depths, URL-based, device type, custom properties, and more. Most importantly, this tool is reasonably priced for the features it provides.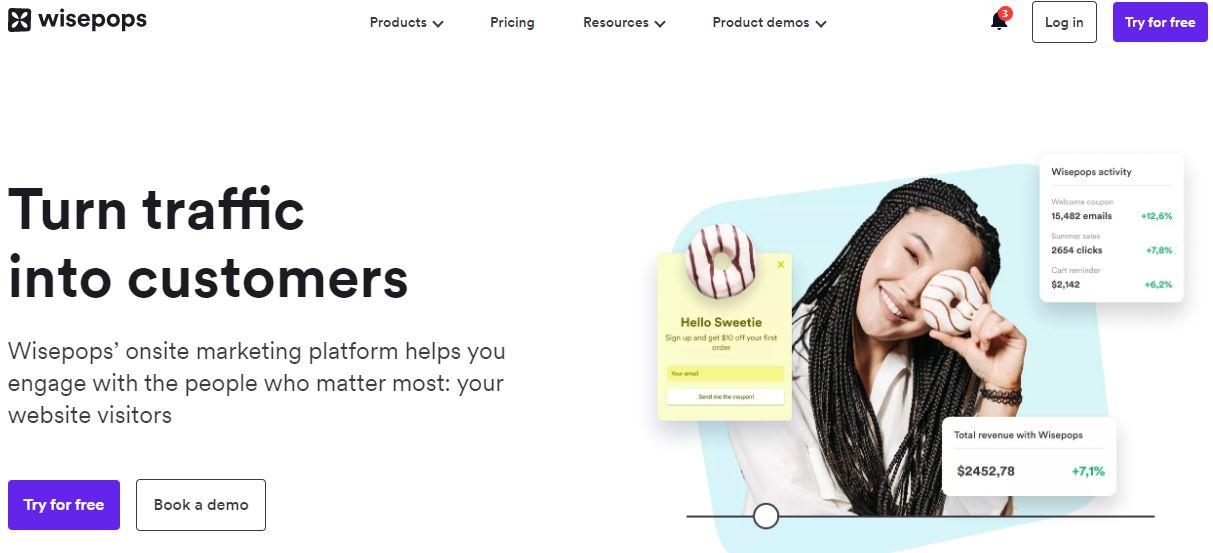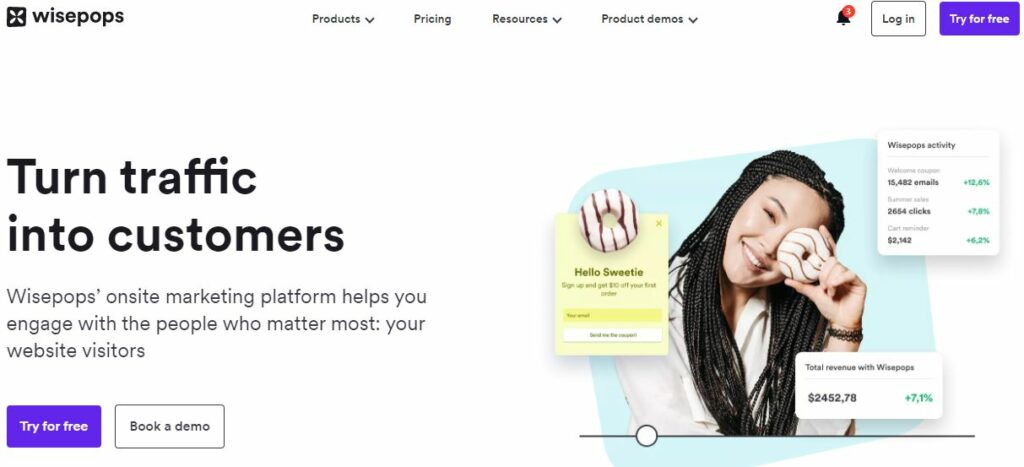 LiveChat is a market leader in live chat software. It enables you to add a live chat feature to your website, allowing visitors to easily ask questions. This can be a very effective way to increase sales.
When a visitor begins a chat, they will be asked for their email address. This means you can easily respond to their question via email if no customer service representative is available to do so live.
LiveChat is also compatible with a variety of email marketing services. Simply include a checkbox in the pre-chat questionnaire that allows users to opt-in to receive your email newsletter.
Best of all, LiveChat integrates with other intelligent services like ChatBot.com. This allows you to create AI chatbots that can answer customer questions in real time. Chatbots can also collect email addresses and send them to your email marketing service or CRM.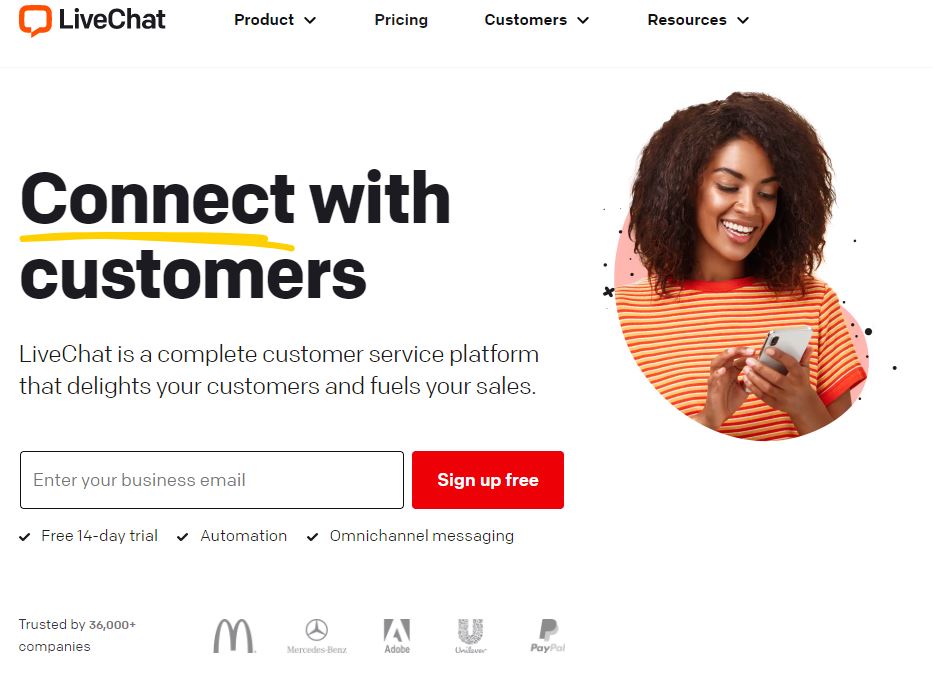 Bloom is an Elegant Themes plugin that allows you to create visually appealing popups. It has an easy-to-use drag-and-drop builder.
Bloom provides a variety of popups as well as in-line forms that you can place within or below your content.
It works with 19 different email marketing services, such as Constant Contact, Active Campaign, Weber, Get Response, and others.


For personalized lead generation, Typeform provides sleek, modern forms, surveys, and quizzes.
With 800+ form templates at your disposal, you can get creative when collecting leads for the best conversion rates.
What distinguishes Typeform is the ability to create conversational forms that generate more qualified leads. It is extremely simple to use. A beautiful form interface provides a smooth user experience.
Typeform supports conditional logic and leads scoring, as well as synchronization with CRM, marketing tools, and Google Sheets. It also integrates with Zapier for additional functionality.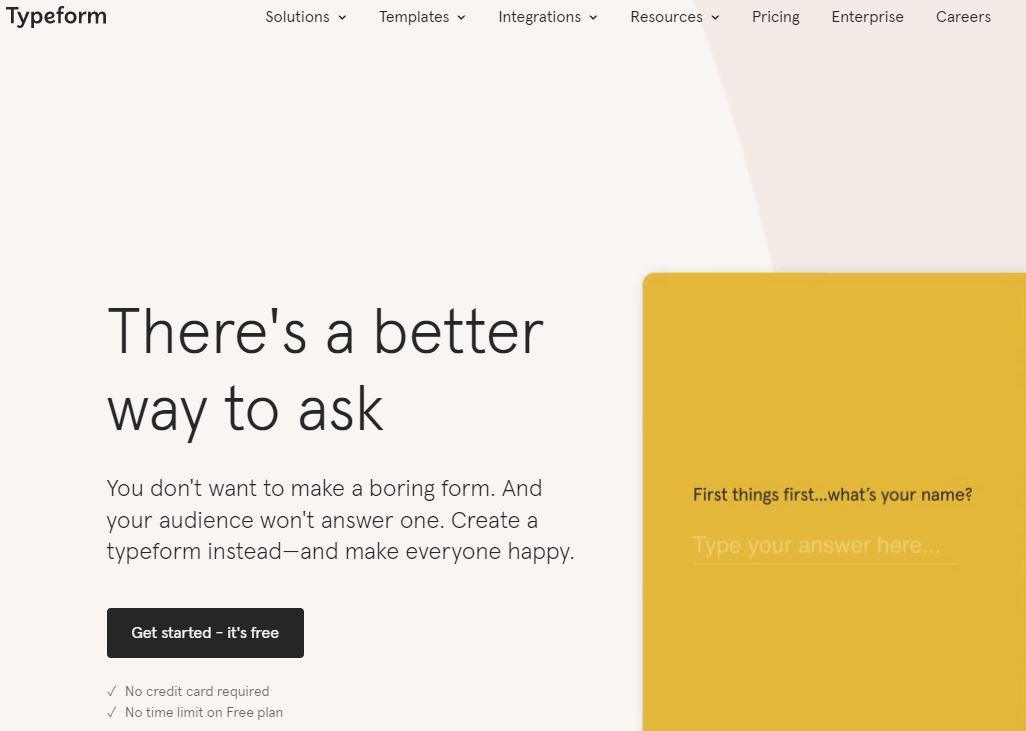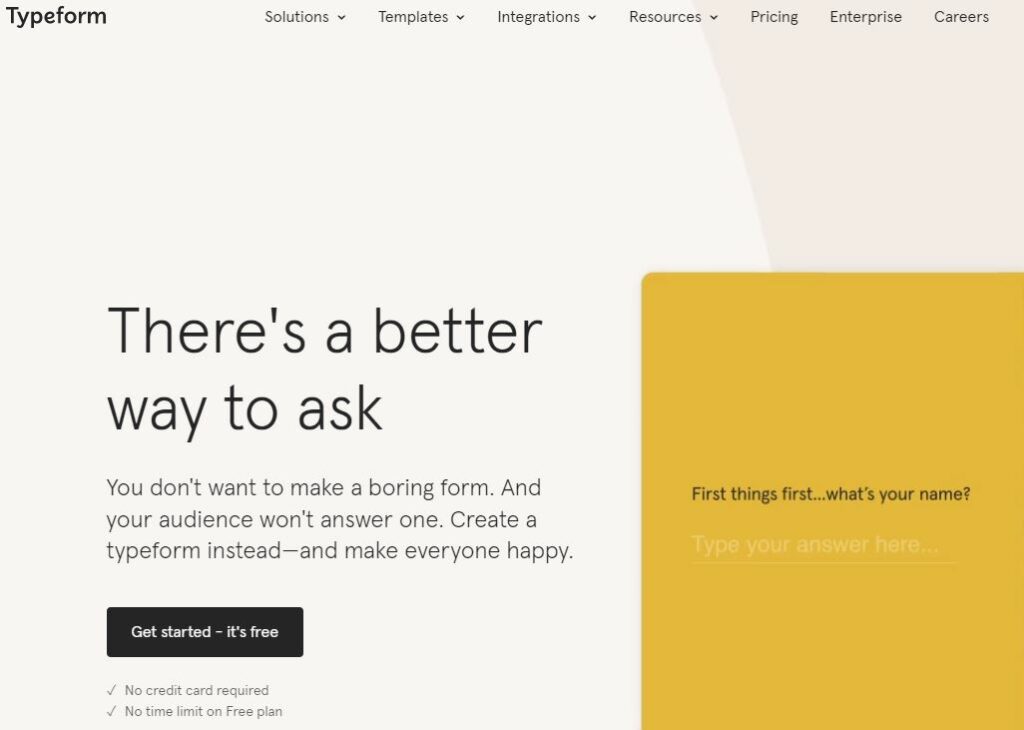 Jotform is an easy-to-use form builder software that allows you to create online forms, collect responses, and create fillable PDF documents.
Jotforms is a powerful tool for streamlining your business data and processes, with automated workflows, conditional logic forms, and the ability to accept payment. You can try out the form builder tool without creating an account on the Jotform website.
What else? Get access to over 10,000 free online form templates, such as application forms, registration forms, contact forms, feedback forms, booking forms, and request forms.
It offers a variety of products, including a PDF editor, Jotform tables, and Jotform approvals. Finally, there are over 100 integrations with popular apps such as Dropbox, Paypal, Google Sheets, Slack, MailChimp, and Trello.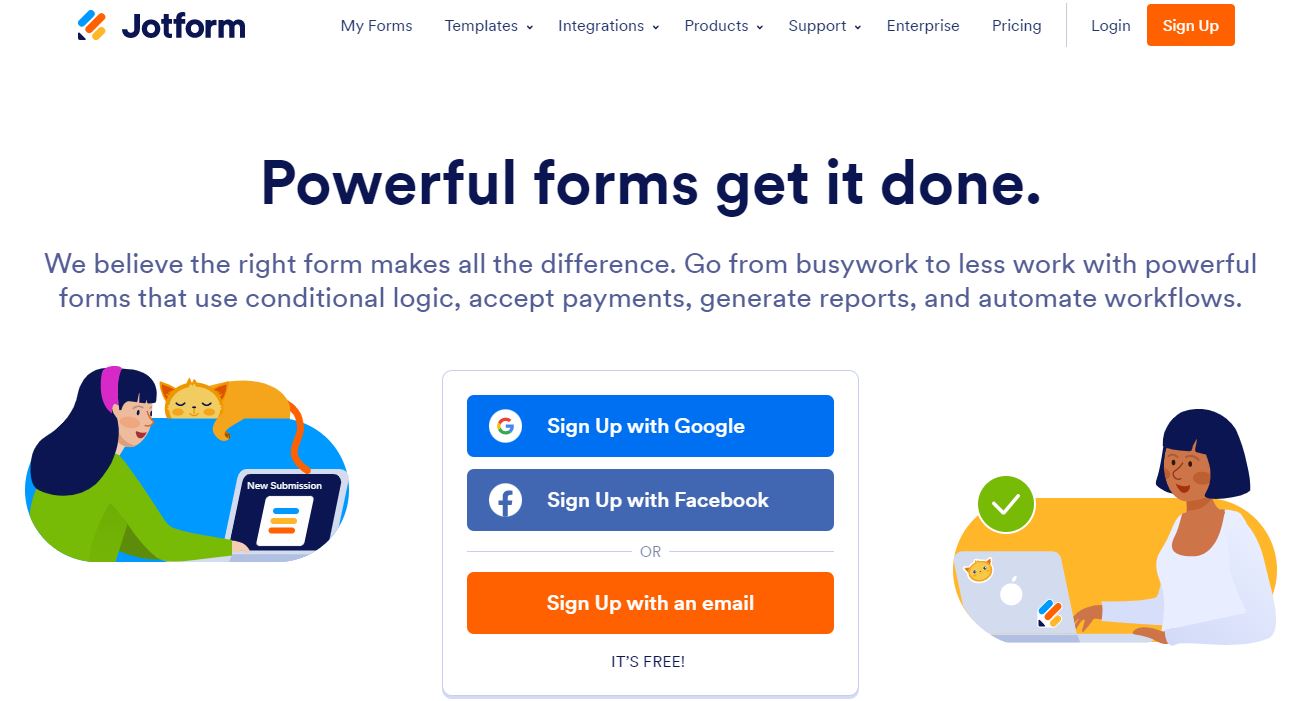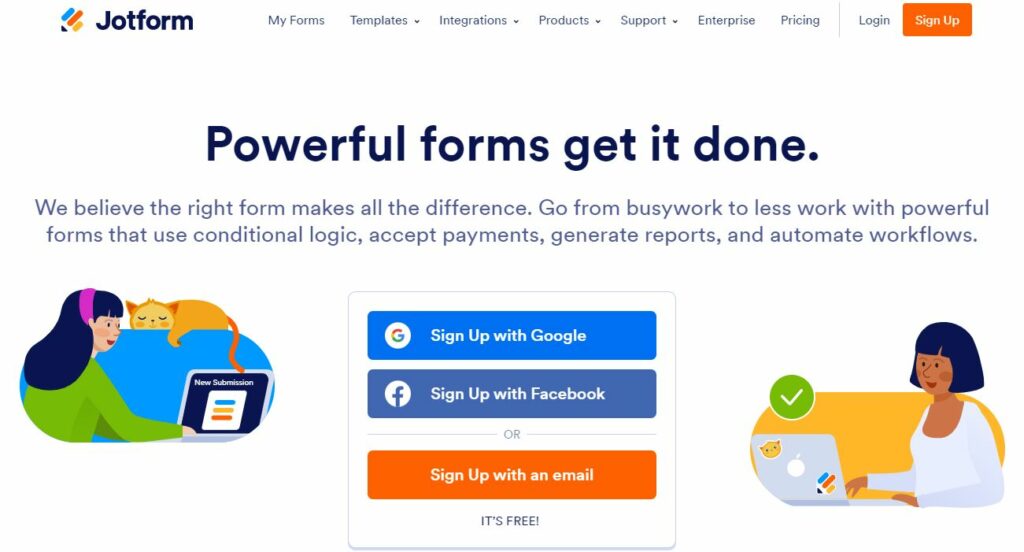 Why Do You Need to Capture Email Addresses?
Email capture is the process of collecting contact information from website visitors by having them fill out a form and join your email list. Emails can be collected using in-line forms, pop-ups, or specific email capture landing pages.
Capturing email addresses is critical because email marketing is the most effective way to cultivate relationships with your visitors and encourage repeat purchases. According to statistics, 50% of people buy from marketing emails at least once a month.
Now that you understand why you need online forms to collect email addresses, let's look at the methods that can assist you to capture emails.
Methods Used to Capture Emails
There are several methods for capturing emails, including:
1. Pop-Ups
It could be anything from a slide-in to an overlap to an exit intent. If you use these correctly, you'll find them very effective.
2. Banners And Website Bars
Banners and bars that appear in the header or footer.
3. Forms for Registering & Signing In
Surveys and forms can be embedded on any page.
The best way to collect emails is to give visitors something of value in exchange for their contact information.
A free eBook, report, quiz, downloadable checklist, coupon code, and so on are all examples.
What Features Should You Look for in Email Capture Software?
When comparing email capture tools, the following are the features we look for:
Popup and form builders with no code that are simple to edit and customize.
Templates for various types of goals are available.
Analytics and reports to track and measure campaign performance.
A/B testing to determine which version of your form performs best, for example, split testing different popup variations.
Custom target audiences: specify who and when you want to see the campaign.
Integrate with your email provider or marketing CRM system.
Now that we've established our wishlist, let's look at the best email capture software.
To Wrap Things Up…
In 2023, you can consistently grow your email list by utilizing a slew of email capture tools. However, keep in mind that these widely used software solutions differ in many ways.
Some of these tools, for example, are available as premium software solutions, while others can be used for free.
Some of these tools are also available as browser extensions, while others are available as cloud-based software solutions.
Furthermore, each of these tools captures email addresses in a unique way. As a result, you must compare these widely used email capture tools using a variety of criteria.