If you have worked with millennials or you might be in the process of working with millennials in your professional life, you might have heard something about them on the lines of 'impossible to understand', 'hard to please' and 'entitled' 'job hoppers'. Do you think that's right?
If you think that these epithets apply to millennials then how can you ever expect to do business with them, work for them in any capacity, or even spend some time with them?
At this moment, you might be thinking that if millennials are so abhorrent then how can you change the whole scenario? How can you change yourself and the environment in such a way that you can become more appealing to this strange age group and have fun doing business with them?
In this article, we will tell you exactly that – mastering the art of working with millennials. After thorough research on the topic, we will have simplified the strategy, in three parts, that you can use to be more appealing to the millennials and have heightened levels of joy and productivity, spread around your team.
Working with Millennials – Who are Millennials?
According to the definition provided by the Pew Research Center, the millennials are "…those born after 1980 and the first generation to come of age in the new millennium".
To simplify this, millennials are the people who came into adolescence in this millennium.
An interesting fact about this generation is that, 1996 is marked as the final year of birth and still, we have seen two pandemics, three decades, two centuries, and two millennia's and we're not even 30 yet.
Some other interesting facts about Millennials are:
Millennials have been putting off some major purchases (houses, cars), as well as the significant milestones like marriage and children
Lower employment levels and smaller incomes left younger Millennials with less money than previous generations
This generation is the biggest in US history
See what Michael McQueen has to say on managing millennials at work:
Let's move on to the three ways that you can incorporate in your daily conversation and actions while you communicate and collaborate with Millennials, and get amazingly positive results.
3 Tricks and Tips on Working with Millennials
1. Abandon Stereotypes
If we type the word "millennials" into our Google search bar, the suggestions for the search are mostly this word "Millennials" appended with words like 'worthless', 'selfish', 'screwed' and so many other adjectives that are mostly rants submitted to Google by the baby-boomers.
The million-dollar question that you need to ask yourself at this stage is that this is a very serious accusation and do these descriptions of millennials resonate with the actual facts?
All or some of these descriptions might be true for a handful of millennials, but I think we can agree that these descriptions feel more like labeling and stereotyping the whole generation.
According to the Biggest research done on millennials a.k.a. the EY research shows that the millennials are quite productive and highly committed to their careers, diminishing the rumor that labeled them sloppy ego trippers.
Some people around the industry even call them "Generation Go" because it's the time when they don't have to keep pace with the companies, the companies have to keep pace with them otherwise they will lose some very valuable talent to their rivals.
Not only that, but the millennials also want to benefit the company they work in, the country they live in, the causes they believe in and even longing for such leaders to govern them who's share this vision of change and progress with them, in addition to helping their professional career.
What it means for the people that want to communicate, collaborate and at all interact with millennials is that, if we want to be in tune with them, we need to stick to short and precise topics regarding mission, values, and vision. These topics give you a high chance to be on the same wavelength as them.
For Example, if you are the manager of a firm or a CEO of a big MNC, you're trying to retain an extremely valuable employee who is a millennial, what would you do?
Well, your best chances are the make them see how socially responsible your company or business is and you should also consider emphasizing the fact that the work that your company is doing is greatly benefitting the community and the world in some manner.
According to Ashira Prosac, one of the top priorities for the millennials is to make sure that the company that they work for is socially responsible. This is because the company that concentrates more on giving something back to the community around it will also keep their employees happy and that's a double positive for them.
In case, you have a millennial in your department or as your direct colleague in the next booth, you need to make sure that you look and find a win-win solution for every situation. This is because your decisions should be beneficial to society, community, and the world you live in.
One other thing you need to make sure is that stereotyping anyone, at any level, should be neglected at all costs. You should let your millennial friend or colleague know that you would do business with them and succeed together without any dwindling stereotypes in mind.
2. Embrace freedom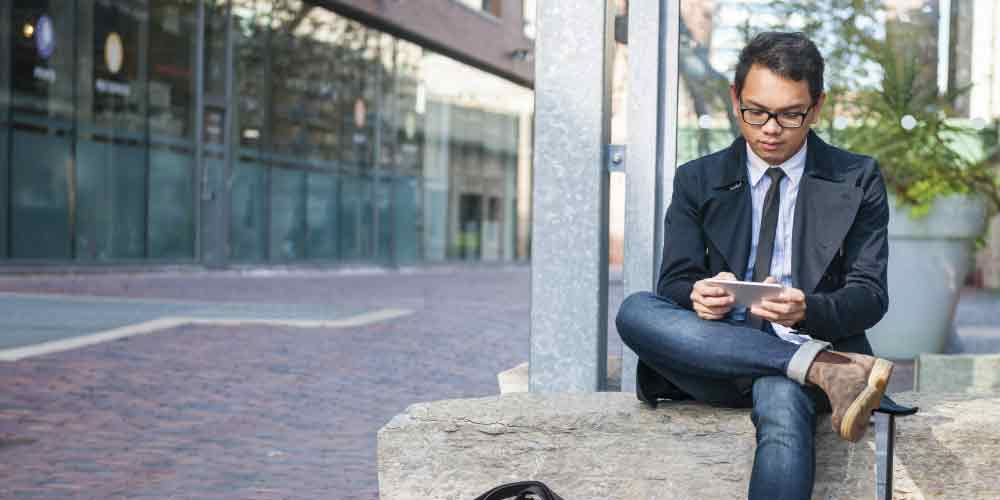 If we look at the professional life of millennials then you might be surprised by the change that happened within the organizational paradigm within decades. Most of the people nowadays, even without this pandemic, had distant jobs.
Most people want a sense of freedom and self-acceptance when they work any job nowadays, and that's why they fly off to cities or even beautiful islands, wherewith the help of high-speed internet they can stay connected to their office and their work, without a hiccup, while having fun.
As you probably know, most of the millennials out there today don't have the resources to make such fun and luxurious trips to wherever they want. But no matter what their financial or social status is, everyone requires enough space and time to take care of their needs.
So, if you are in the position of someone who can make some change in the organization, here's a useful tip that first appeared in 2018 but it's the norm in 2020 and that is to create a higher level of flexibility in the working culture of the company, and no we don't mean yoga classes for the whole department.
This flexibility is the key to improve work culture. That must include no fixed working hours, tasks diversity, and distant or part-time working options.
What this means is that the people who work for your company can work the hours that they deem suitable for themselves, have different tasks assigned to them to improve their productivity, and lastly, they can work remotely from wherever they want.
Some experts in the field say that the managers should even go one step further and allow the employees to pursue their side hustles as well, which can be hugely beneficial for everyone.
There is one recommendation though to keep your millennial arsenal in check and that is KPIs.
Real freedom that they require is only possible when some boundaries are instigated by the manager and that can be achieved by setting some measurable goals that the employees can achieve to prove that they are not abusing their newfound freedom.
If you have a millennial co-worker, you should always keep in mind that the more flexibility you offer them in any transactional activity that you perform together will more often than not benefit your relationship above anything else.
3. Set-Up Communities
Can you remember what your first private message to your now, best friend and colleague for a year or so, was? It was probable a 'HI' or a 'Hey'. But I can bet you any amount of money that you never thought that simple greeting was going to be such an important milestone for your communication.
There were so many messengers in the olden days that have completely disappeared since then. These include PowWow, AOL Instant Messenger, and even ICQ. Their disappearance was mostly due to the new players in town like HipChat, Facebook, and WhatsApp.
The rise of social media diminished the rise of chat apps in the early 2000s, and that was exactly the moment when the millennials were fast becoming butterflies from their larvae state.
According to the research done by Goldman Sachs, the millennials are the first generation of digital natives in the history of the world –  one of a kind fact I believe for those who wish to understand working with millennials.
By that logic, getting connected and maintaining that connection comes very naturally to the whole lot of them apart from having a tremendous amount of freedom and the need to bring a more positive change in the world that they live in.
Apart from emphasizing with them on a daily basis or understanding their norms and values, how can we successfully connect with millennials? Well, for one thing, you can try a little harder to get to know them.
This does not mean that you have to become their best friend and hangout out all of the time. It just means that we can get out of those cubicles more often and talk so that you can get to know that person that sits right next to you every day but you have never even had a conversation that spanned more than 2 words at a time.
When you have a good relationship with your neighbors in the workplace, you will have a good sense of camaraderie, and that is very important to millennials. Because that just shows that the company culture is quite friendly and people care about each other, and these traits are very important in a company if it wants to retain its millennial employees.
Conclusion
In this article, you have learned about 3 things that can help you interact with the millennials in your workplace and even in your personal life. They are:
Leave out any and every stereotype that lives in your mind when you're interacting with a millennial or even any human for that matter. Studies have shown that millennials are always keen to have a positive impact on the world around them in addition to having a highly committed and successful professional career. So, calling them 'lazy' or 'sloppy' or anything like that isn't going to win you any points with them.
You have to incorporate a high level of flexibility in the working culture of the company. Start by embracing different working approaches that give your employees the most flexibility and also introduce a system of task diversity that always keeps them on edge.
The last and the most important one is to build your social presence and establish a social community with your millennial arsenal. Being the first digital natives, they strive to be in communication and contact with their peers so it's helpful that they see you online where they reside daily, and that is social media.
Just a pro-tip, put aside everything that you think you know and feel about them. Take a deep breath and consider them the entity that they truly are, a human, and interact with them nicely. That's all they care about and that's all there is to it. Just talk to them and if you can, then follow the advice we gave you in this article. You'll be the hero in their eyes in no time.
---
More readings: