As a SaaS company, you may have well-defined goals for product demos and free trial sign-ups. However, if you aren't able to achieve conversion rates that appear to fulfill these targets, you may need to reconsider your advertising and lead generation approach.
The pandemic has negatively impacted several businesses. Yet the SaaS market is booming and it is here to stay. However, this doesn't come as a surprise given the amount of time, labor, and effort it saves your business.
Earlier known only as an IT industry niche, the SaaS market is popular among all businesses today. It significantly drops the costs of building a business' infrastructure. No upfront costs. No management costs. No initial expense.
You simply pay as you go.
At a compound growth rate of 18%, the SaaS market is set to reach $623 billion by 2023. The fuel is the increase in automation and agility.
SaaS marketing agencies are experts in lead generation. They help you gain both sales and marketing qualified leads, helping you achieve MRR goals. Additionally, they are your 'tickets' to marketing automation software which helps you stay organized and nurture your MQL.
In this article, we will highlight the top seven fastest-growing SaaS marketing agencies to look out for in 2022. Each of these agencies specializes in generating the right leads for your SaaS business.
Fastest Growing SaaS Marketing Agencies to Lookout for in 2022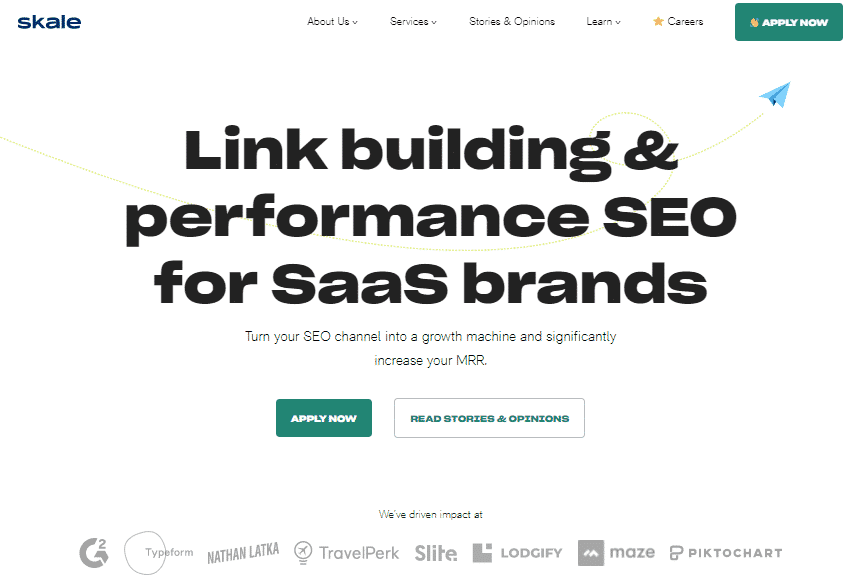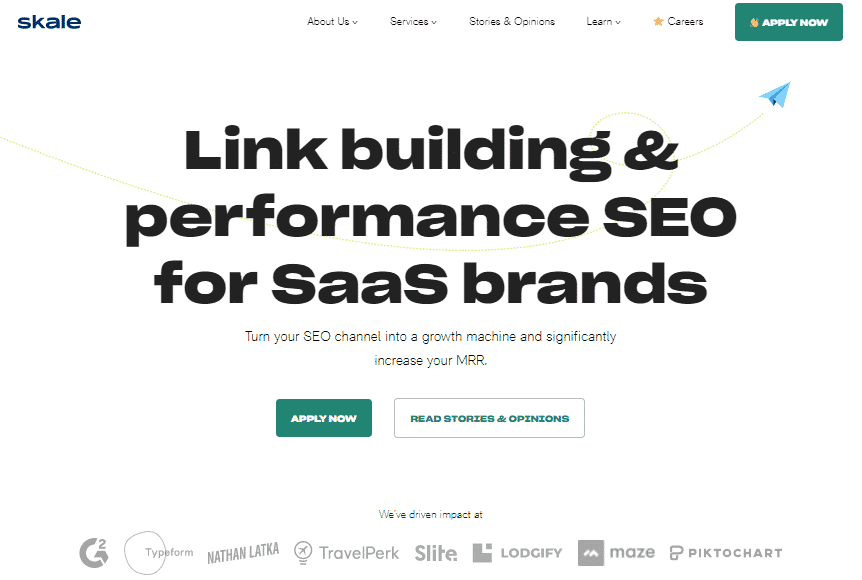 Skale SaaS marketing agency is definitely the best choice on our list. It is a team of SEO experts, operation specialists, and growth marketers that helps SaaS brands grow through SEO. What makes it different from others is that Skale does a lot more than simply help you in link building and generating traffic.
Skale assisted Scribe in achieving 1 euro CPA in merely 5 months. It also helped Slite increase its product signups by 120% and clicks by 190%.
KPIs are more than just figures you report out once a week. They help you analyze the success and sustainability of your company. This helps you make essential modifications to your implementation to meet your business objectives.
Knowing and analyzing the appropriate KPIs will assist you in achieving quicker outcomes.
Unlike other agencies, Skale prioritizes KPIs as an indicator of company growth. It considers KPIs like signups, leads, and new MRR as crucial factors to drive businesses.
Another notable thing about Skale is that it gives you a detailed monthly report of not just the links they create, but also an analyzed plan of where to focus on the next month. They help you achieve SEPO success with topical authority and page authority.
The best part?
You achieve all of this within a short span of 3 months.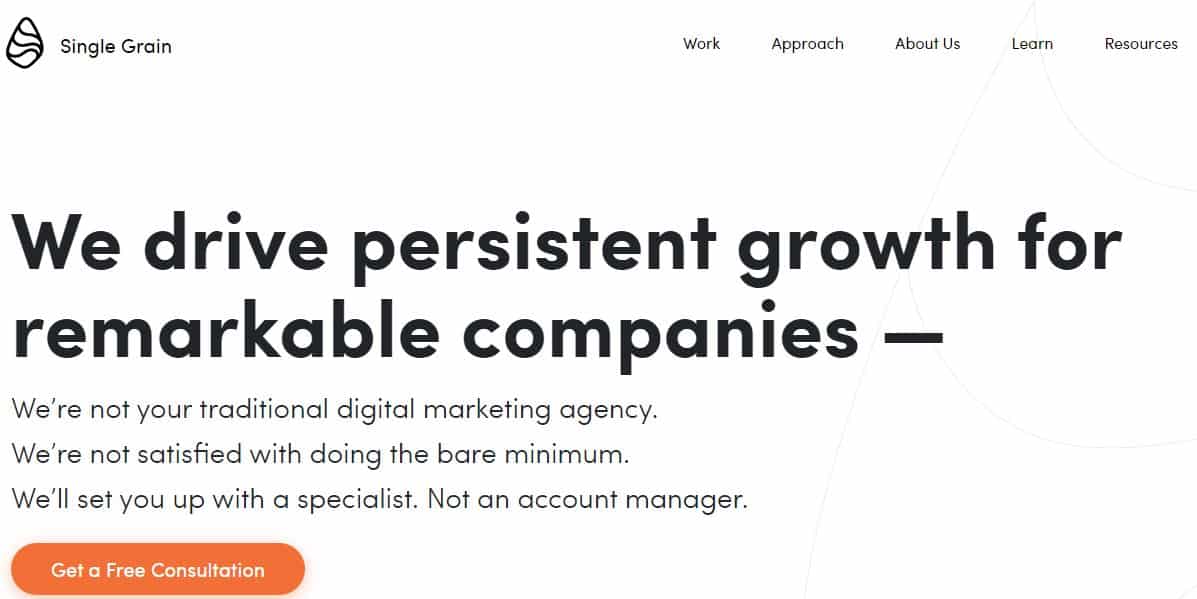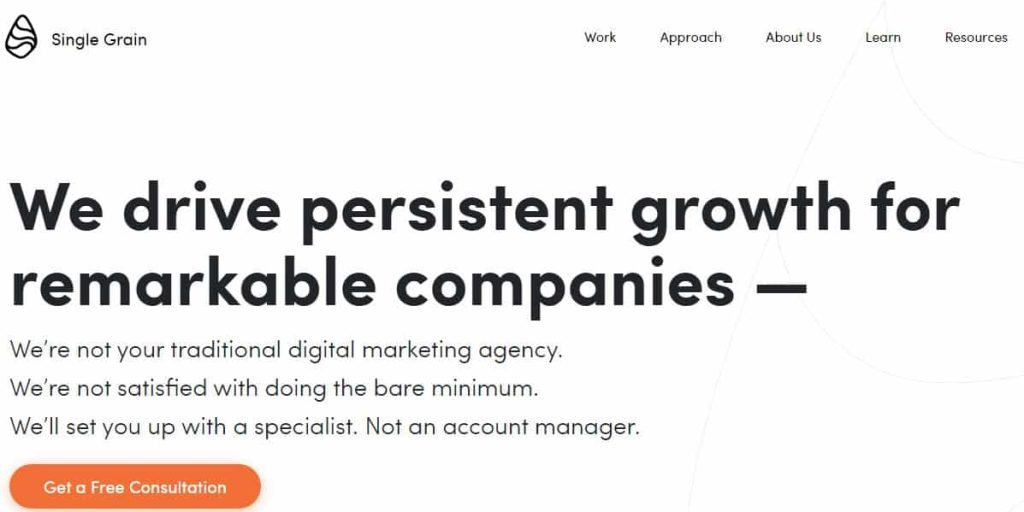 If you are reading about SaaS marketing agencies, you know what SEO is.
If you know what SEO is, you definitely know Neil Patel.
Eric Siu, the founder of Single Grain, co-hosts the podcast Marketing School with Neil Patel. He built this company from scratch after buying it from his friend for $2 in 2014. Siu grew the company from an SEO firm to a full-service agency.
That must be a reason enough for you to trust Single Grain and that they know the SEO game well.
They help grow your SaaS business by focusing on unique value offers and target marketing your software. They develop clever, proven, and high-ROI digital marketing methods that succeed.
Single Grain reduces the cost of acquiring new users while raising the conversion rate. Amazon and CrunchBase are some of the companies they have worked with.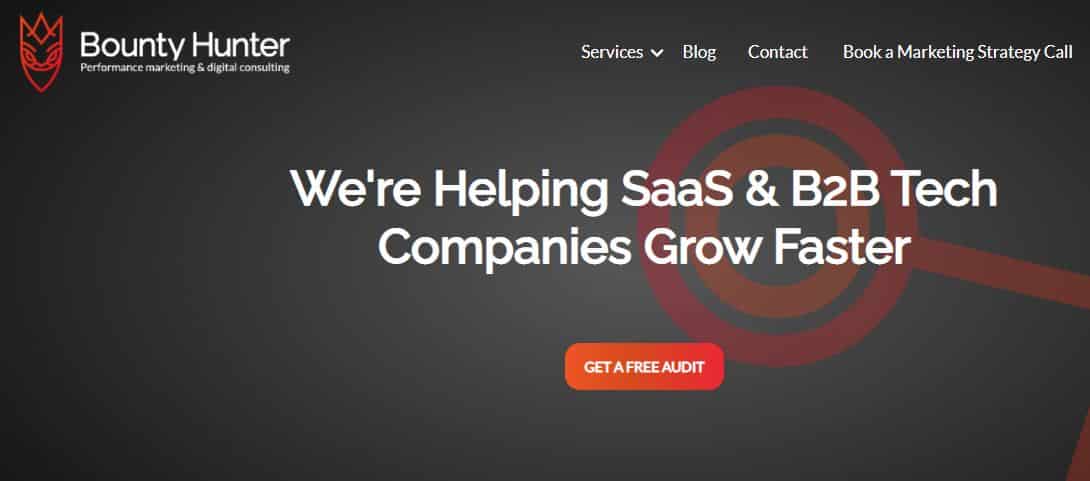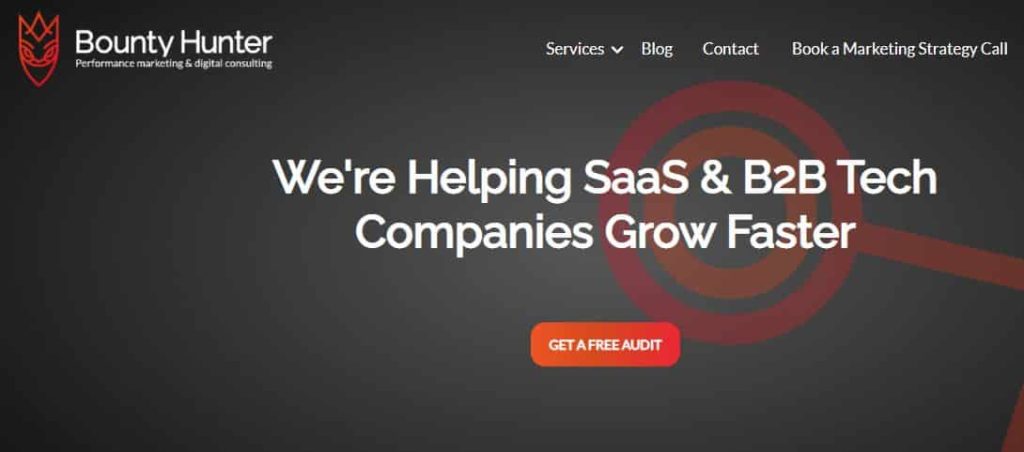 Bounty Hunter is a performance marketing team of six totally devoted creatives.
Data-driven customer conversion and engagement strategies for early-stage and mid-sized B2B SaaS applications are among their specialties. PPC, Backlinks, Brand Management, Content Creation, and Marketing Automation are all services provided by Bounty Hunter.
You can outsource the marketing of your entire project or have them work as an extension of your marketing team. Either way, you will get amazing results.
The agency works by targeting users' 'Aha!' moment with your product and streamlining marketing strategies to reach the right audience.
Finding jewels in your client segments is critical, as is understanding what behaviors fuel your development. Once you understand it, you'll be able to appropriately scale your firm. Bounty Hunter helps you scale your business the right way.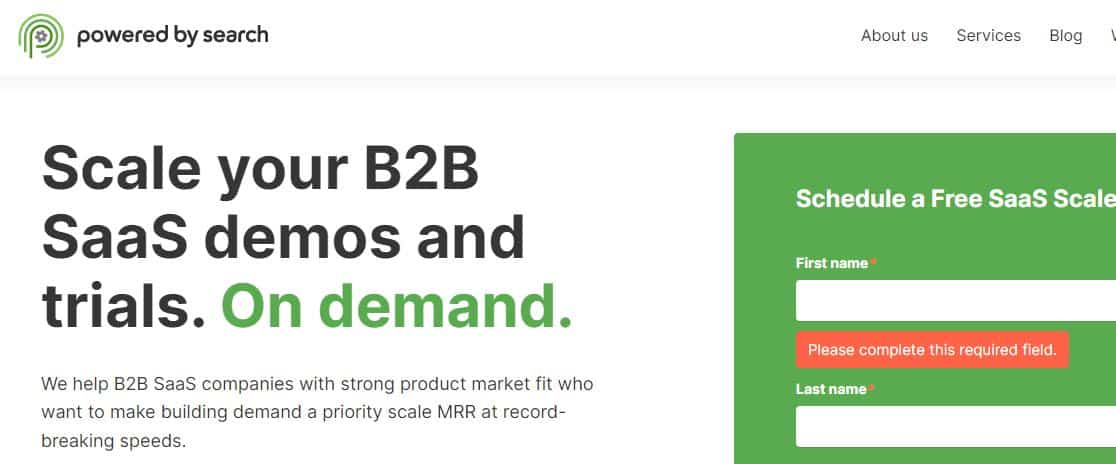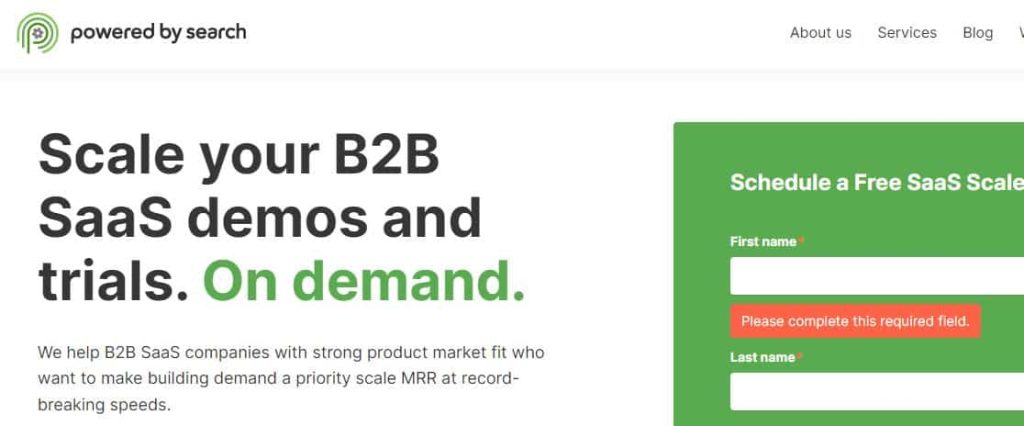 Are you irritated that your business isn't expanding as quickly as it could, despite the fact that your products are plainly superior to those of your competitors?
Startup graveyards are littered with businesses that had a fantastic product but were unable to promote it effectively.
PoweredBySearch helps fix the problem of incorrect marketing. It markets your business the right way. It is specifically designed for search marketing. Below are a few key reasons why hiring them might give your business the boost it deserves.
They have worked with various competitive verticals like banking, insurance, healthcare, logistics, and many more since 2009
They give you results within 90 days
Using a tried-and-true approach, they help persuade ideal prospects
They are obsessed with serving SaaS businesses achieve their goals


Flying Cat Marketing is a content marketing business specializing in the hospitality sector for SaaS startups. They guide growth-stage businesses through the whole process of developing revenue-generating content marketing campaigns.
They use content to assist you to achieve your company goals. They increased trial to paid conversion by 46% for Host Tools (Austin-based channel management and automated message solution for Airbnb hosts) and brought tye (venture-backed data cleansing software) to page 1 on key high-competition themes.
Flying Cat's expertise lies in user and subject research, building content strategy, and constructing editorial schedules. They also offer content dissemination and link building
Leads, quality traffic, and sales, not just blog posts produced, are their KPIs.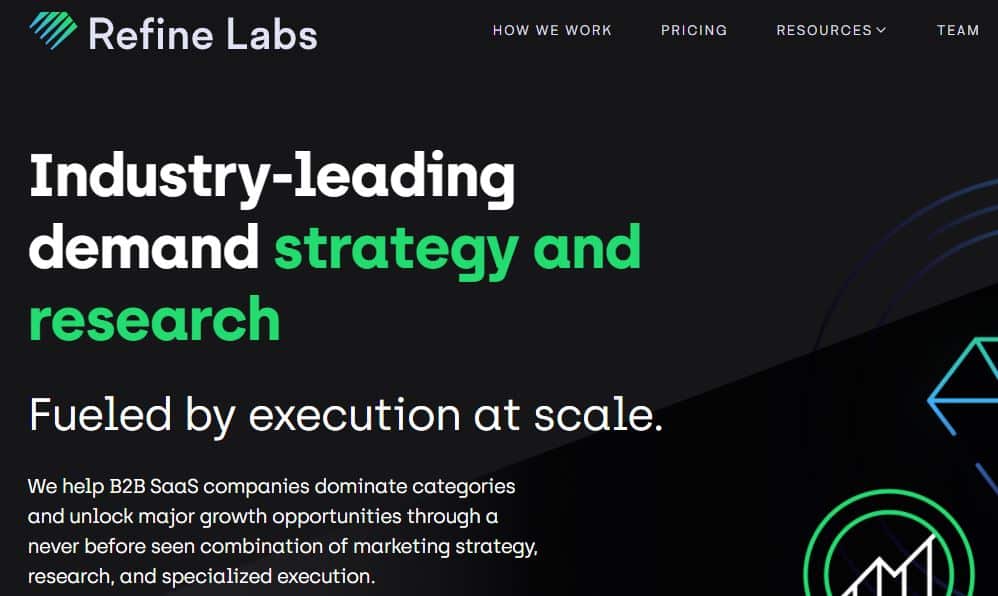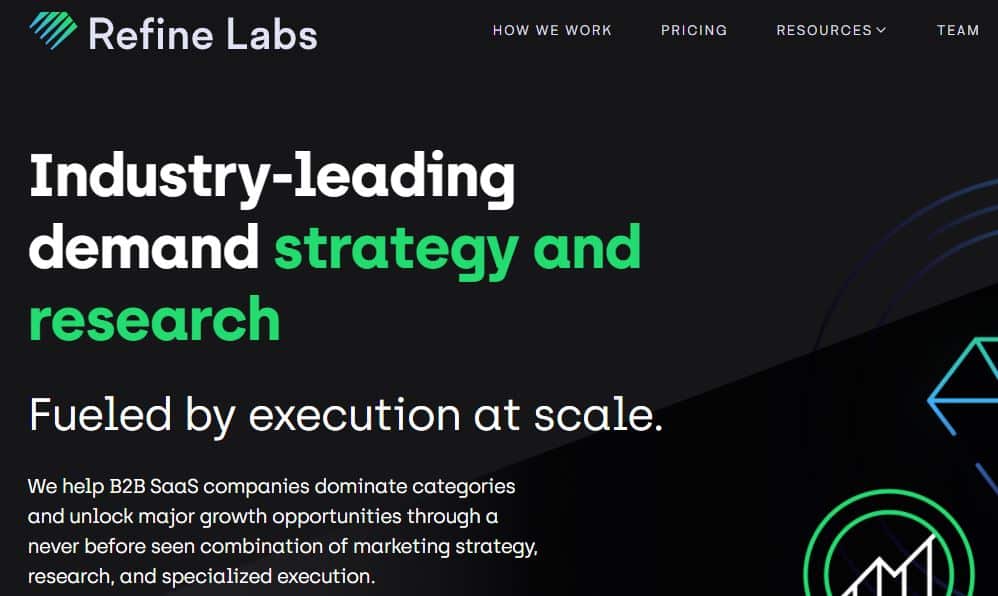 Refine Labs operates as an arm of your existing workforce for revenue generation, quality enhancement, and intellectual leadership, with a buyer-centric methodology to Demand Generation that produces strong and reliable outcomes across SaaS enterprises.
They even have a Revenue Engine Optimization methodology to assist B2B SaaS firms to boost revenue by focusing on pipeline velocity.
They construct a mechanism to collect established market demand in intent routes. Refine Labs produce new demand in knowledge channels using their Demand Acceleration Framework.
By continuously testing, adapting, and pushing limits, they help bring new approaches into your marketing mix. This provides you with a competitive advantage.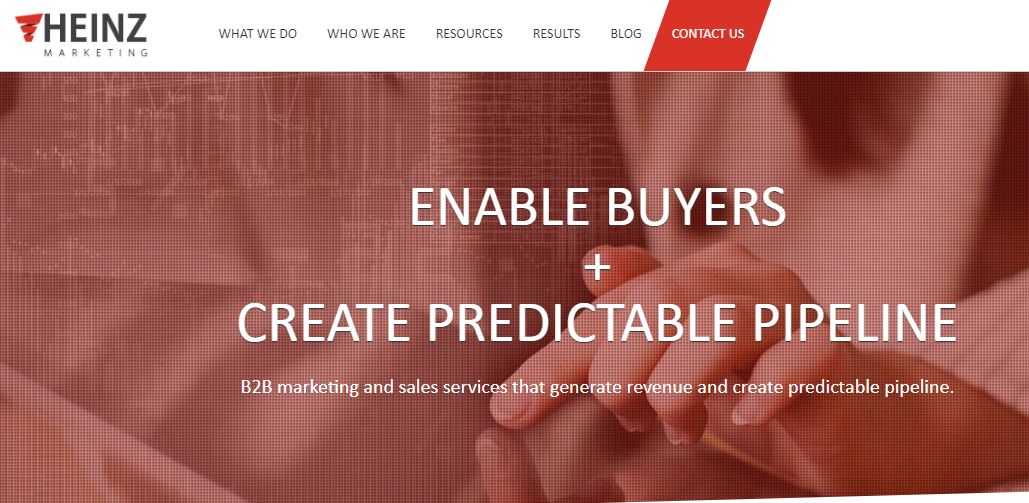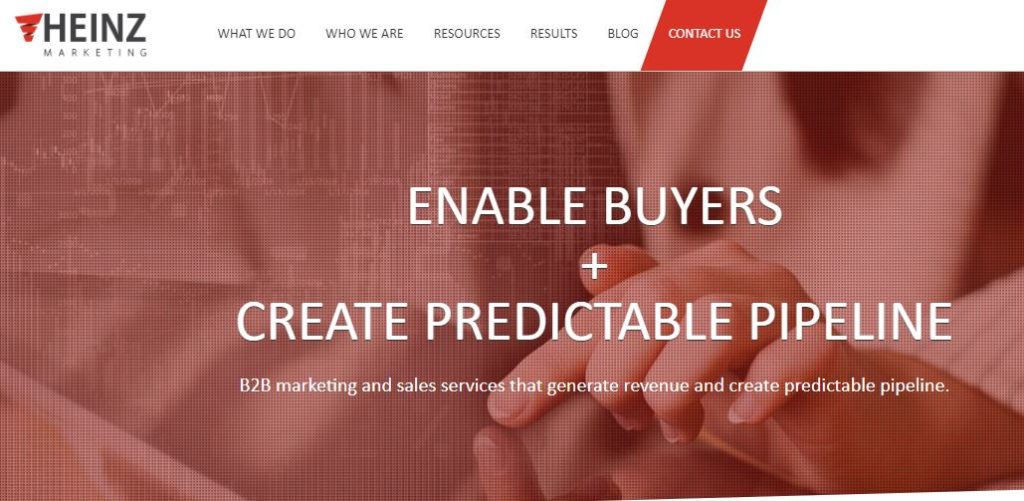 In today's market, it's not enough to know who you want to sell to. It is about leveraging rich, customer-centric information to empower buyers and promote interaction. This helps validate judgment throughout the funnel.
Heinz Marketing ushers in a new chapter in the realm of B2B marketing and sales. They are committed to Predictable Pipeline as visionary organizers, data-driven advertisers, and innovative problem solvers.
This allows their clients to construct engrossing user experiences, expedite revenue, and establish a predictable, lucrative pipeline to expand and evolve.
Wrapping up Fastest Growing SaaS Marketing Agencies to Lookout for in 2022
We hope the list aids you in choosing the right SaaS agency for your business. Remember, the right marketing and lead generation approach can help boost your business several folds. It will assist you in unlocking and implementing your unique growth cycles through frameworks and methods.
This will drive quick growth and optimize income possibilities.
These top SaaS marketing agencies are here to handle one-time tasks, promote growth, produce results, and scale with business demands. Even with a variety of various subject areas, this list only scratches the surface of what's accessible right now.
Overall, we acknowledge that choosing an agency is a huge move, so do your research and make the best selection for your organization. We propose working with an agency that holds themselves responsible for results, so you just pay for results.
---
You may also like these articles on SaaS: