Although we're all self-proclaimed tech geeks at Productivity Land, we do like to dabble in gear testing and review. Shamelessly, if I might add. But that's a good thing, ain't it? After all, it's the little things in life that make a huge difference.
Since most of our staff is just dudes, we all fancy the latest tech products and wearable gadgets once in a while. Speaking of wearable technology, we recently had the pleasure of reviewing Groove Life's Vulcan series Trek Watch Band.
Quality-wise, it's one of the sturdiest fashion cum convenience accessories that we've reviewed to date. And there's good reason for stating so – we'll get to it in a minute in this exclusive Vulcan Trek Bank Review
Product Link: Vulcan Trek Apple Watch Band
Groove Life Vulcan: Tan Leather Apple Watchband Is a Gamechanger | Here's Why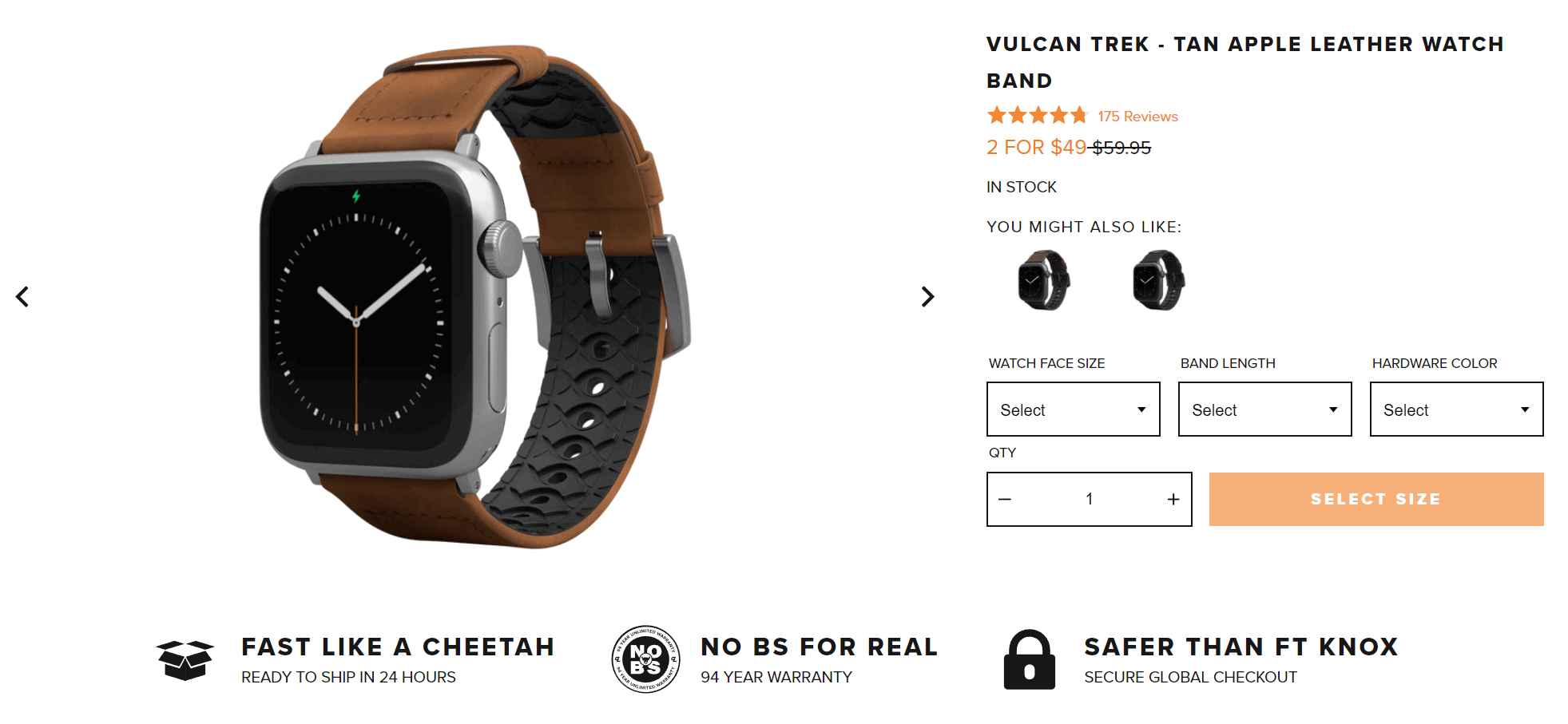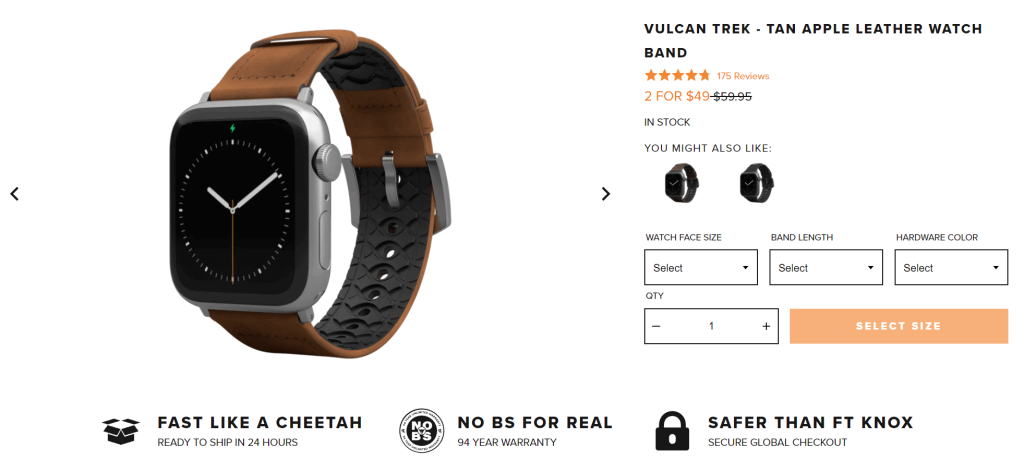 As of right now, the market is brimming with countless wristwatch straps. Since there's an abundance of options, unsuspecting buyers are often reeled into purchasing cheap online wrist brands that don't work as advertised. So, as a reviewer, our job is to ensure that whichever product we talk about is carefully weeded from a countless supply pool to guarantee that you're going to be investing in a high-quality product.
Speaking of quality, Groove Life's Vulcan Trek watch band is a badass combination of visual aesthetics, long shelf life, and sturdy build. Fortunately, we have been using watches since 2015, so most of our staff members recognized Vulcan Trek's awesomeness right away.
By the way, if you are interested in checking some of our Smart Watch reviews, you can do so through this link.
Vulcan Trek Band has a unique visual appeal beyond the quality and service factor. You know what they say about wristwatch bands, "They make your wrists look sexy" or something. We digress on wrists being a sexy showoff because it's a matter of opinion. But if there's one thing that appealed to us is the fact that anything you wear, whether it's a fashion product or a tech gadget, should make a bold statement.
That's precisely what Groove Life managed to pull off. The entire product lineup under the Vulcan Trek series hood is a bodacious blend of rugged looks (*all thanks to a 100% pure leather build) and the tenacity to show off your personality, depending on the choice of band you're looking to wear on any given day.
Vulcan Trek Watch Band's Main Features:
Vulcan Trek Watch Band boasts a combination of different key highlights right off the cuff.
Smooth and highly comfortable silicone inner band with a 100% genuine leather outer band.
Breathable anti-sweat build. Your wrist won't smell like sweaty knickers despite the rigorous use of the watchband.
Patented grooves to guarantee long-term durability.
316 Stainless Steel buckle assembly and connectors.
Now for all, you watch strap aficionados out there, here are another two reasons to give Vulcan Trek a shot.
Groove Life exclusively backs up the Vulcan Trek watch band product lineup with a no B.S. 94 year warranty!
Yes, that's right. You can look forward to using this watch band for almost a decade. Talk about leaving something for the next generation as a memento.
Available in multiple color options, Vulcan Trek is fully compatible with your Apple Watch.
Even more fascinating is that these watch bands were tested in the most extreme conditions before their release. As a result, wearers can strap these bands on for different activities, such as; trekking, outdoor hunting, boating, rafting, and bear hunting.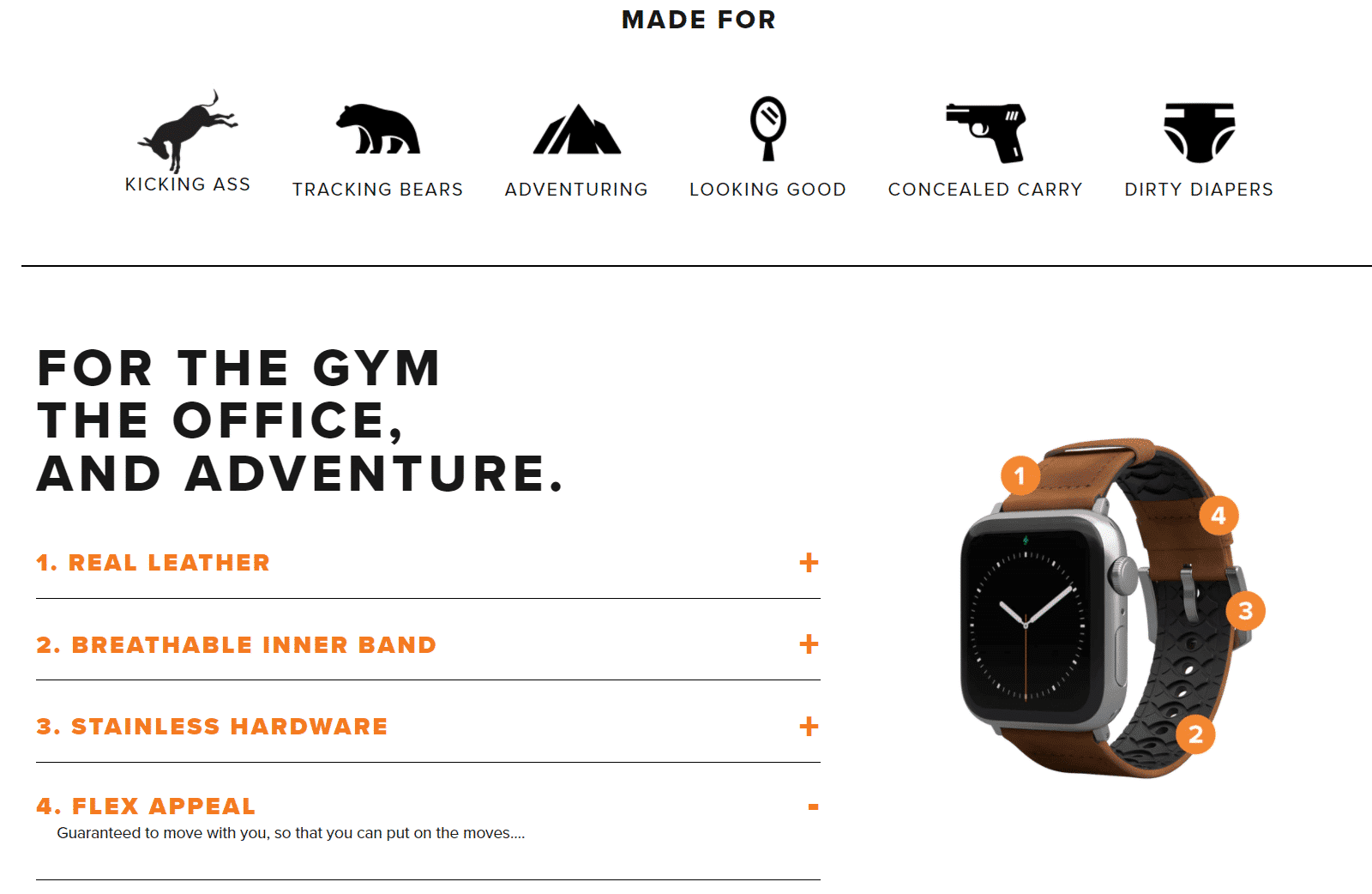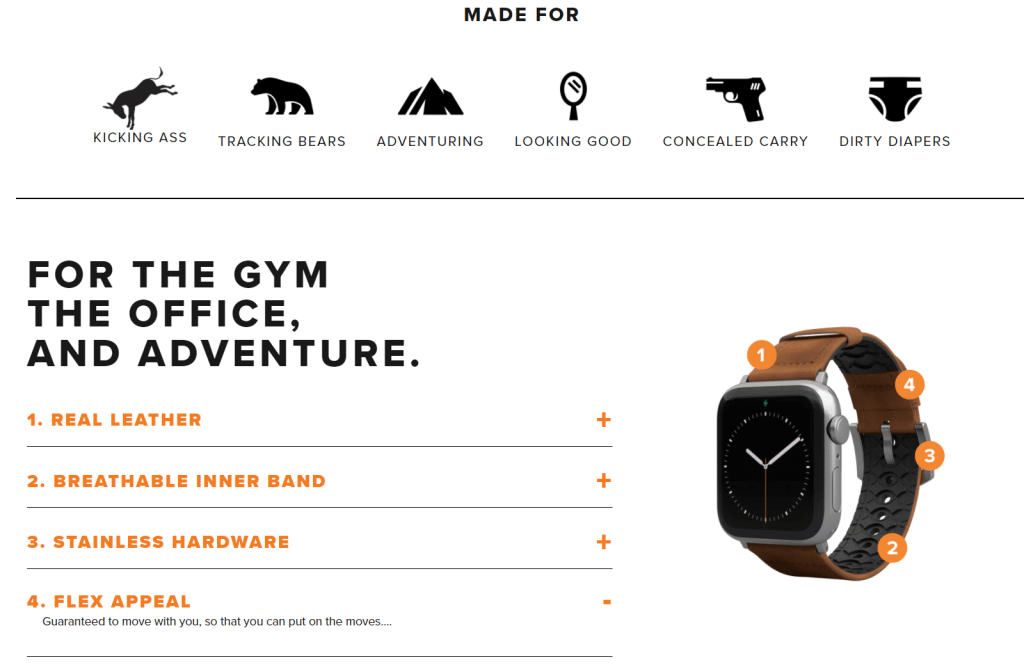 On latter note, you may sustain injuries while taking a bear one on one, but that hairy fella won't be able to damage Groove Life's Vulcan watch band. That's pretty much guaranteed!
How Do I Place An Order?
Just visit Groove Life's official website at: www.groovelife.com to search for 'Groove Life Vulcan Trek: Tan Leather Apple Watch Band' through the on-site search bar. Alternatively, you can visit this link to place the order.
Price-wise, the watch band sets you back by $50 – $60, but then again, you can't put a label on high quality, can you?
We look forward to hearing all about your experience with Groove Life's products. Don't forget to share your thoughts through the comments section below.
Good luck.