Come one, come all, and get cozy and warm around the fire: this is your one-stop guide to purchasing BONFIRE token using Trust Wallet!
What is the Bonfire token?
Bonfire is a reflective deflationary token with an auto-liquidity generation whose value increases steadily as its existing supply gets burned down over time. This essentially provides protection from market volatility by investing in a token with inherently stabilizing features – like Bonfire.
The unique thing about Bonfire token, apart from the fact that it is backed by an incredible community of token holders, is that a 10% tax is applied to every transaction (purchase, sale, or transfer). Half of this tax (5%) goes to the PancakeSwap liquidity pool (more on that later), while the other half (5%) is reflected proportionally back to token holders according to their holdings. In addition to that, a portion of this reflection is transferred to an inaccessible wallet, resulting in an automatic burn by permanently removing tokens from circulation. Another interesting detail is that it's used for decentralized social media platform building, which is becoming increasingly popular.
How does Bonfire ensure price stabilization?
Everything we have mentioned so far allows for a price-stabilizing setup in the following ways:
The steady reduction of the circulating supply of tokens boosts the value of remaining tokens.
The tax feature encourages buyers to hold while penalizing those who sell their tokens.
Day traders who would otherwise try to manipulate the market price face an increase in cost and difficulties as a result of the tax.
Buying Bonfire crypto using Trust Wallet
If you're here, you probably already know what Trust Wallet is, but here's a rundown anyway: it is a decentralized wallet that allows users to access DApps (Decentralized Apps) like Bonfire. Its major purpose is to make crypto more accessible by providing a simple and straightforward UI.
To download and install Trust Wallet, search for the app on the App Store (iPhone) or the Google Play Store (Android), making sure to avoid fake or impostor apps — the right app should have millions of downloads and hundreds of positive reviews.
Once you have the Trust Wallet app installed on your device, you will be asked to create a new wallet and to remember a 12-word recovery phrase.
In order to buy Bonfire token, you will need to have some Binance Smart Chain (BSC) or Binance Coin (BNB) deposited in your cryptocurrency wallet. This is because you can only buy Bonfire crypto using Binance Smart Chain tokens — it cannot be purchased with BitCoin or Ethereum, for example. (For additional guidance on how to buy and/or convert BNB into BSC, scroll down this page.)
For this next step, iPhone users will need to have their browser enabled within Trust Wallet by entering trust://browser_enable in Safari. Then, going back to the Trust Wallet main screen, select DApps (located in the lower left-hand side) and search for PancakeSwap.
For those of you who have never used PancakeSwap before, it is a fully decentralized cryptocurrency exchange platform based on the Binance Smart Chain network. You will use it to swap your BNB tokens into Bonfire tokens on Trust Wallet.
Once you're in PancakeSwap, you should see the Swap screen and your BNB balance should be displayed under Exchange: From. To convert into Bonfire tokens, click Select a currency and paste the contract address for Bonfire into the search bar: 0x5e90253fbae4dab78aa351f4e6fed08a64ab5590 the Bonfire icon should appear as soon as you've pasted the contract address. Then, just enter whatever amount you wish to purchase.
Before you finalize the swap, click on the Settings icon and set your slippage to 12%. Slippage is the difference in the real price of an asset from what you are quoted prior to the exchange on PancakeSwap. Since Bonfire has a 10% tax, you will encounter a minimum of 10% slippage. Additionally, PancakeSwap has its own fees, and market prices might vary in the time between accepting and executing an exchange. That is why the slippage for Bonfire trades should be 12%.
You can now simply confirm the transaction and get cozy with your Bonfire!
How to convert Binance Coin into Binance Smart Chain on Trust Wallet?
To avoid any confusion, there are two types of BNB: the "regular" kind, and the smart chain kind.
Given that PancakeSwap runs on the smart chain network, all transactions must be made using the smart chain variant of BNB, which is why you need BNB or BSC in your Trust Wallet. Remember, you can't use cryptocurrencies like BitCoin or Ethereum to purchase Bonfire.
If you do not already own some regular BNB tokens, you can buy them directly using Trust Wallet; however, due to the extremely high demand for BNB, this option may be occasionally unavailable. If that is the case, you can also deposit BNB into your Trust Wallet address from places like binance.us (or binance.com if you're from outside the US).
Let's say you now have some BNB in your Trust Wallet. Before you can purchase Bonfire tokens, you will need to swap your BNB with Binance Smart Chain (BSC). To do this, click on your BNB wallet, then click on More and select Swap to Smart Chain (the last option displayed in the corresponding menu). From there, you can choose how much BNB you want to convert.
Of course, if you already have some Binance Smart Chain on balance, you can just use that to buy Bonfire token and skip the swapping process altogether.
And now you know how to buy Bonfire so good luck and remember to HODL, especially Bonfire!
Disclaimer: This article should not be taken as professional investment advice on cryptocurrency. The cryptocurrency market is extremely volatile and you should always do your own research before deciding which crypto tokens to invest into.
Author bio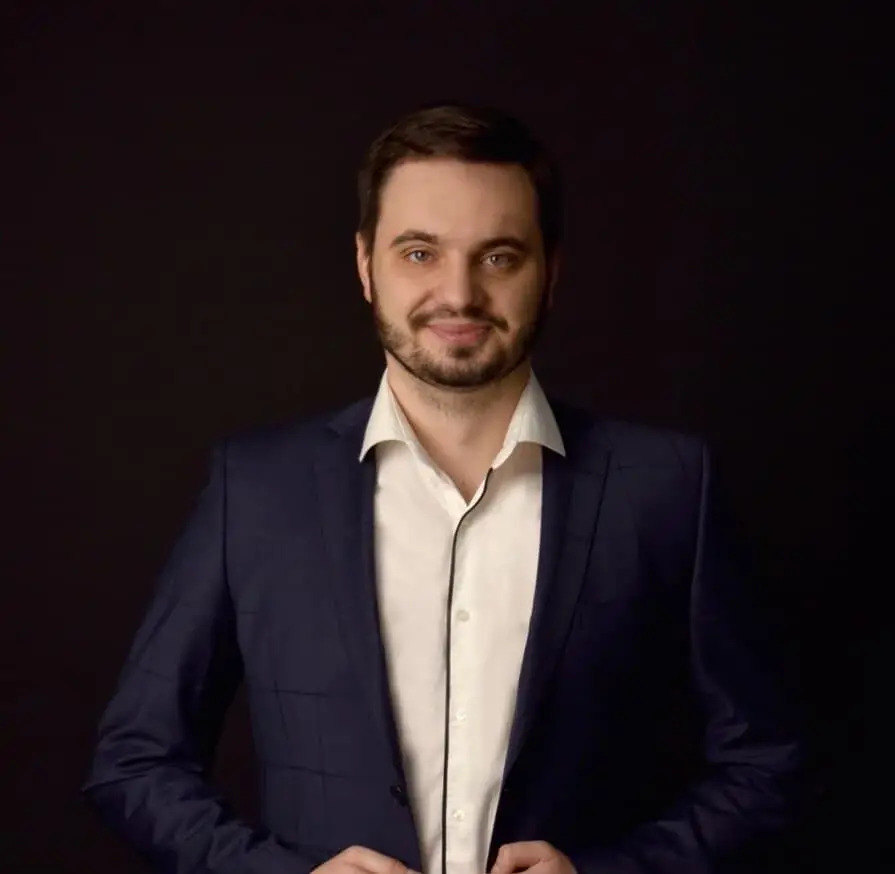 Maksym Prykhodko: Crypto Expert at TradeCrypto
Maksym has denied the existence of crypto as an asset for 3 years when he was working with standard financial instruments. Became Head of Treasury. Won the best bank employee award and left the bank for cryptocurrency exchange the next day. Got a second university degree, but that didn't stop him from studying finance yet. Combines fiat and crypto experience to be as objective as possible in general matters. His dream is to be interviewed by Bloomberg.