Hubstaff Tasks is a recently introduced product that aims project managers and just about anyone who's looking to complete their work on time. Just in case you didn't notice it yet, we previously posted another review for Hubstaff. It pretty much details their native application in its full glory; you can read all about it here.
What's New about Hubstaff Tasks?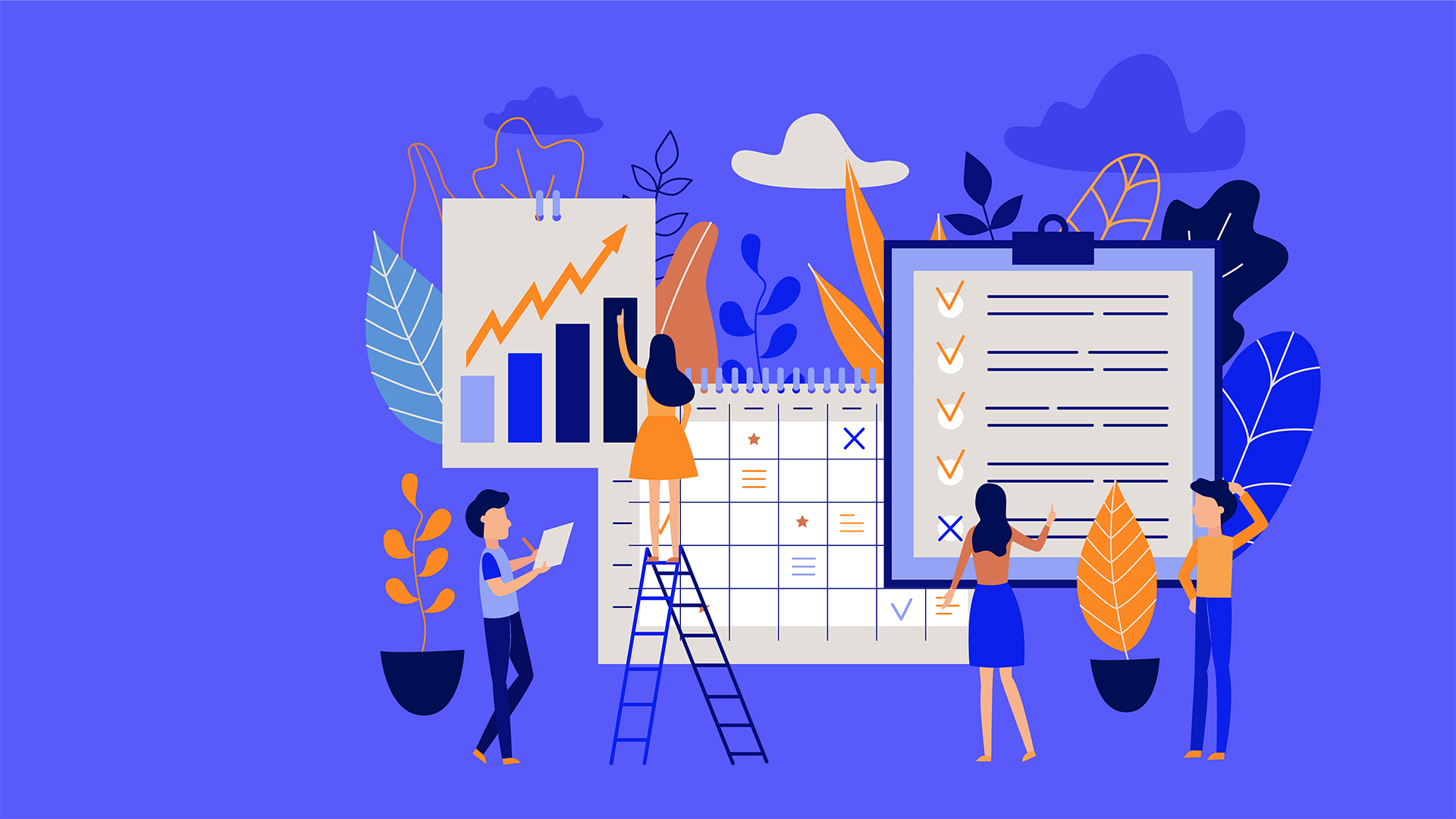 Compared to the "traditional" Hubstaff service, Hubstaff Tasks focuses on the 'getting things done' model. According to the devs, this approach was essential in helping end-users with a clutter-free experience. Especially, those users who are not too tech-savvy, an extra layer of buttons, radial options and many other features can get a little intimidating to begin with.
On that note, Hubstaff Tasks is a visual project management interface; a simple application that simplifies project management to bare-bones status. As a new user, you are introduced to a sleek minimalistic UI that helps to set-up workspaces, create tasks, assign members and add all the necessary options to mobilize the workflow.
From a cursory perspective, we hold the opinion that Hubstaff Tasks appeals to all kinds of users regardless of their skill level. You can begin by either creating your own workspace and add different elements to it as you move on with your team. However, a rather simple alternative approach is to use preset Hubstaff Tasks Templates because they offer just about all the necessary basics to help a project get up and running in no time.
Hubstaff Tasks Key Features: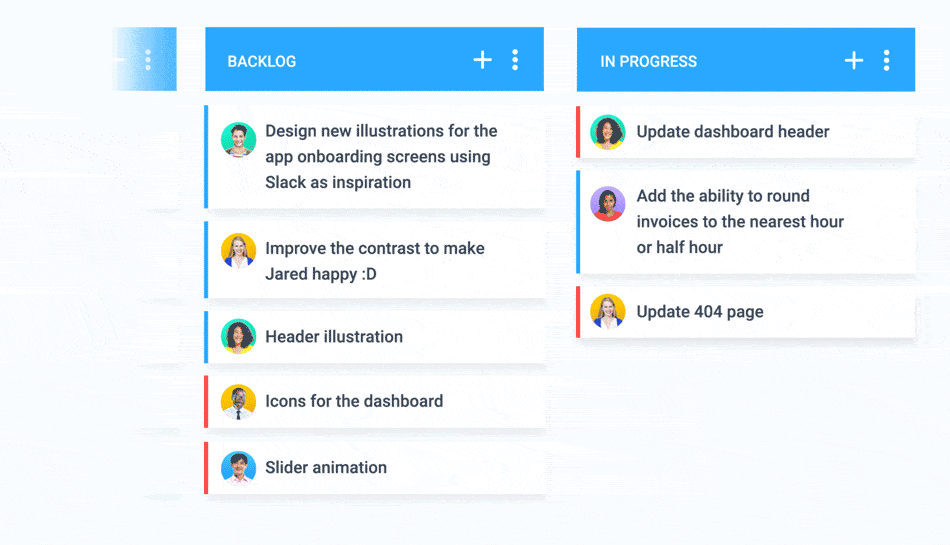 Project Management Redefined: For key highlights purpose, I'd like to state that Hubstaff Tasks makes full use of the Kanban board style platform. It's intuitive, if not flawless to say the least. And Kanban boards are not the only thing that centralizes the workflow in this tool.
Think about collaborating with team members, organizing columns, tasks, and various projects at the same time – and that too without worrying about one project's details overlapping another's. Think big; think Agile!
Communication: This feature gets special attention from devs because they know that as long as you are working on a project through a software that begs for Agile project management, you have to go big on communication and collaboration aspects.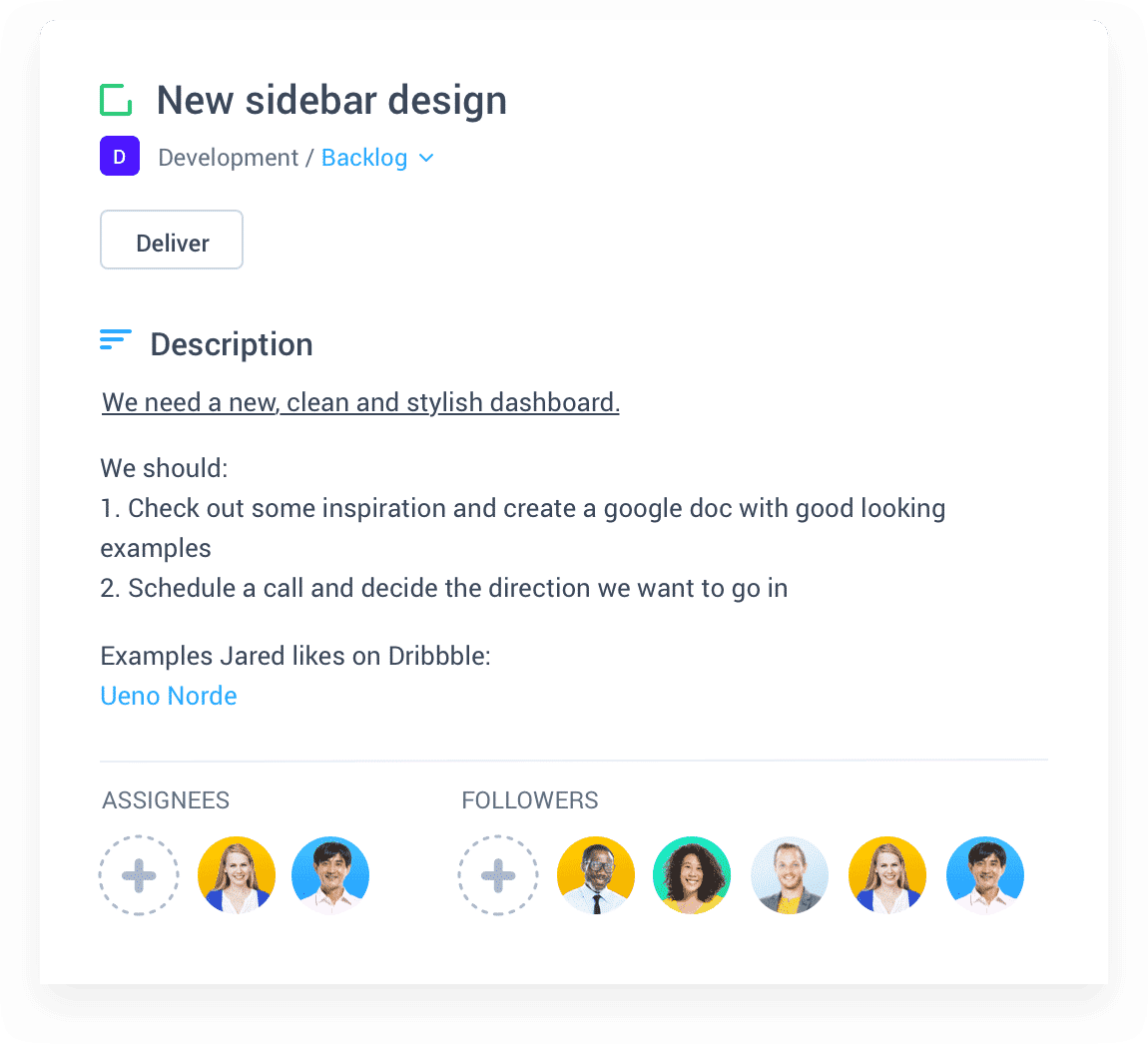 There are built-in automated workflows, button options for moving work, support for your self proclaimed sprints and many other things. Read the appended paragraphs to get a detailed overview of how collaboration works at Hubstaff Tasks.
Templates Galore: Hubstaff Tasks cuts time on your part by treating you to a bundle of ready to install templates. These templates make full use of all the major features of Hubstaff Tasks. In a way, you could be choosing from over 40 different project management templates, but getting a totally different experience each time.
The templates are made for the common project manager; any individual who could be getting by with freelance work, office-related assignments, and even professional projects. It is all up to you. Alternatively, you can also start from scratch and create your own templates to see what works best for you.
Hubstaff Tasks Pricing: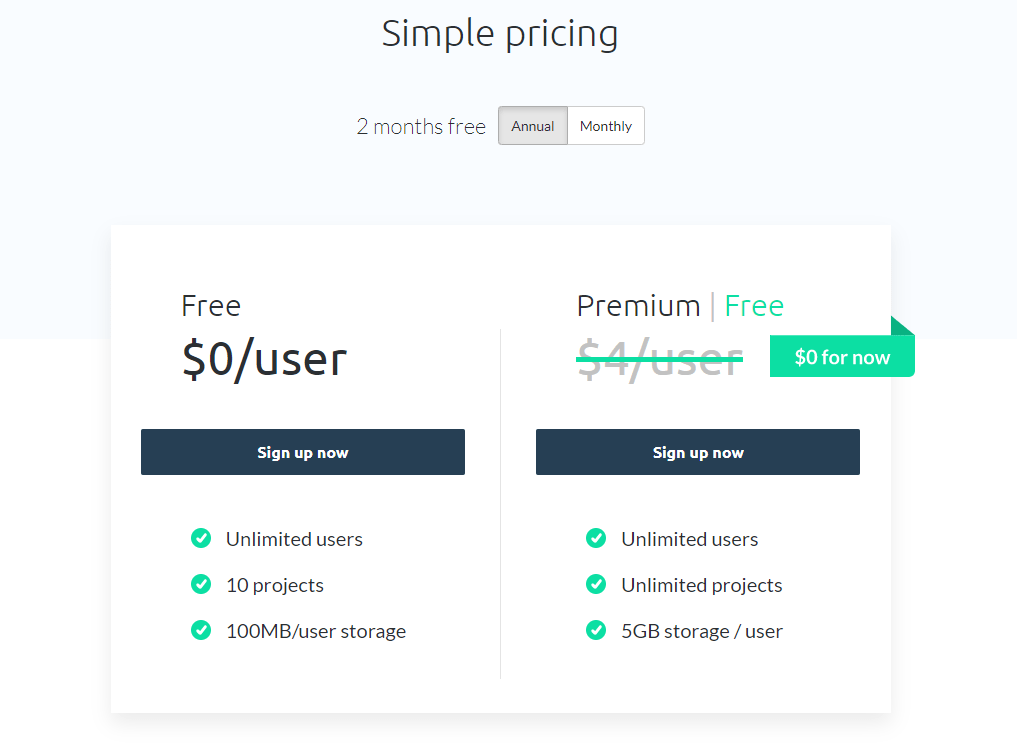 At the time of writing this Hubstaff Tasks review, they have an exclusive $0.00 promotion going on. Both Free and Premium Hubstaff Tasks plans are available at $0.00. The regular pricing of Hubstaff Tasks Premium Package can range anywhere from $5 per person per month. It scales up to approx. $50, if you are looking to pay a one-time annual fee.
If you are looking to use this program as an individual user, you're going to have to pay $5 Per month – i.e. as long as it is monthly payments. Annual plans come with a flat discount. Therefore, the price descales to $4 per user per year. Makes sense? You can visit their official pricing page at: https://hubstaff.com/tasks/pricing for detailed insight.
The Free plan remains the same – i.e. free of charge. You can avail it for as long as your requirements are fulfilled. However, do bear in mind that Hubstaff Tasks Free Plan comes with a storage limitation of 100Mb per person. The size of the data storage can be a daunting experience if you are expected to create a lot of tasks and get everyone moving at the same pace.
Hubstaff Tasks Premium Plan, however, covers the storage gap by offering up to 5 Gigs of storage space per user. You can see the rest of the details in the appended screenshot. The good news is that Free and Premium account owners get the same number of unlocked perks for both account types.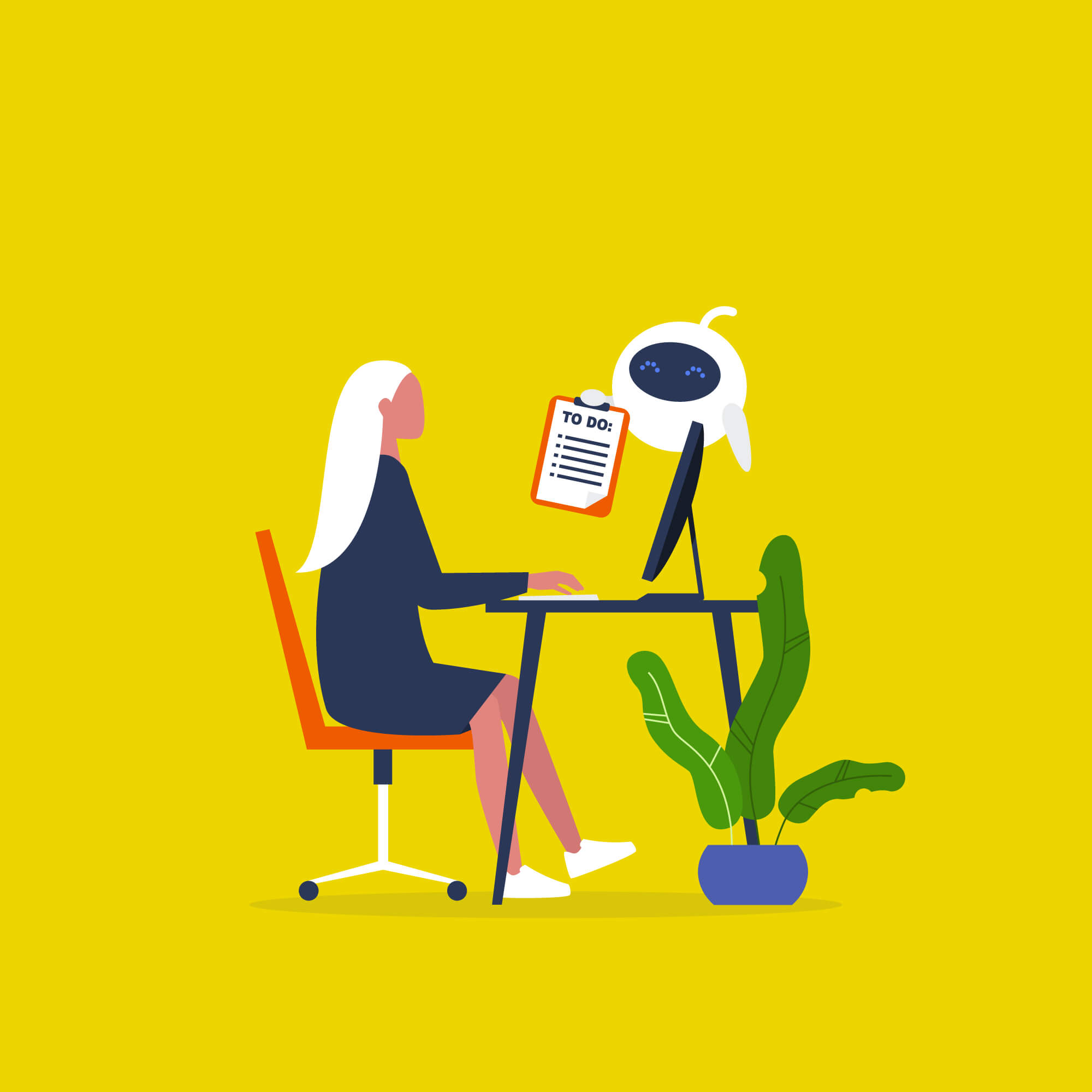 Since Hubstaff Tasks is a relatively new product based on the old concept, it has reduced the price for the time being. Part of it is a marketing campaign, but we think that the lowered price is a great opportunity for individuals and startups who are otherwise unable to afford the high tiered packages of different task manager/ project management apps available online.
For instance, Asana comes with a whopping $14 per user/ per month price. That's a lot of money, especially when you are planning to pay on an annual basis. Despite the "discount" Asana's annual billing rate is still high as compared to Hubstaff Tasks' annual package cost.
Then again, there is a product that's very much similar to Trello. Yes, if you have seen Hubstaff Tasks interface, the shiny cards design, and everything, you will think about Trello at some point. The resemblance is there, but Trello is also expensive – talk about forking up approx. $13 per user for a Trello paid account membership.
Onboarding Experience: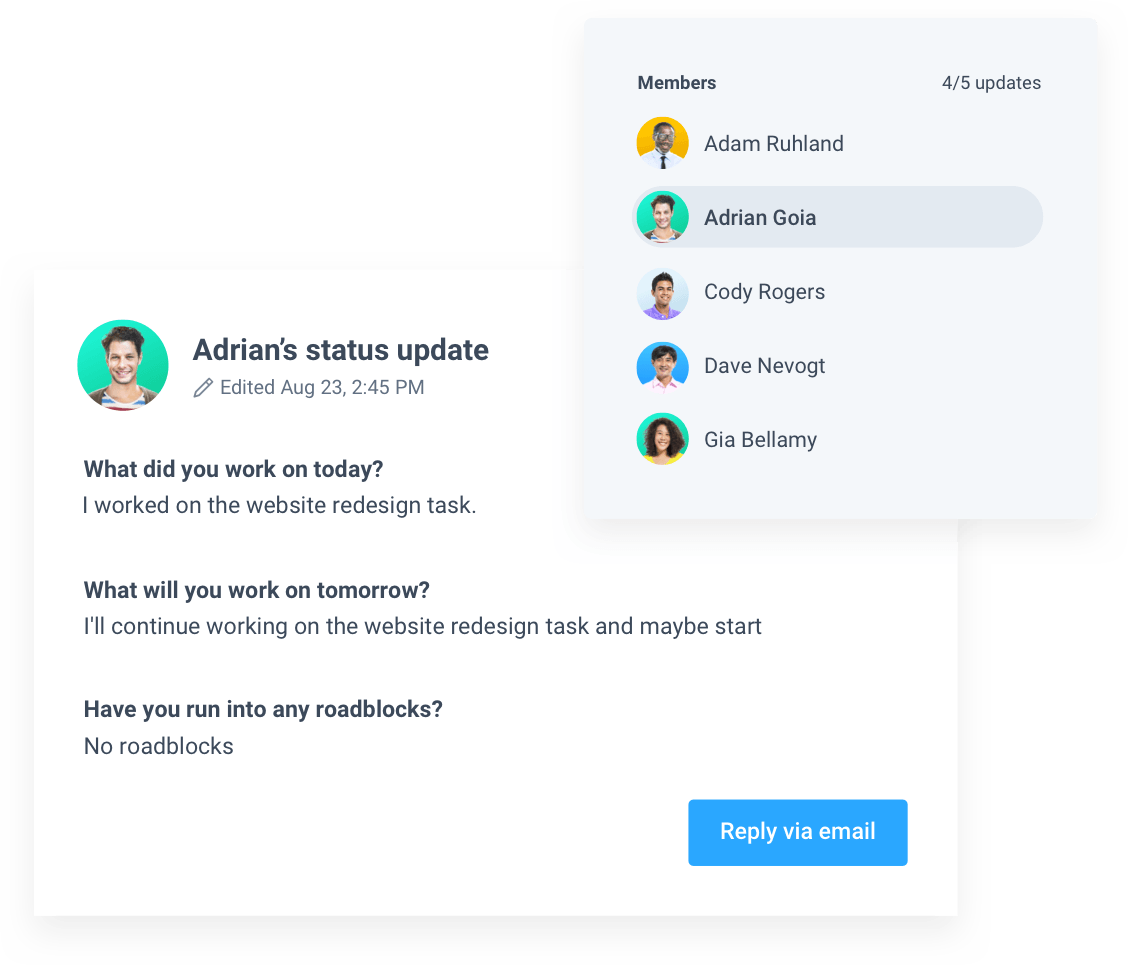 Signing up for a Hubstaff Tasks account is very easy; just like the vanilla Hubstaff apps. You need to sign up via an email address. The rest of the setup process is routine and easy. Over a few steps, you will be asked about your company name, other important aliases – so on and so forth.
If you are planning to use Hubstaff Tasks as an individual, you will still need to create a company. Don't worry, this is a standard procedure that helps you to coincide with the workflow at this platform.
Once everything is set up, you will create a couple of projects. They could be anything related to normal office work that involves onboarding other team members later, or your day to day tasks. On that note, creating projects is no biggie.
There are blank Kanban boards in Hubstaff Tasks that come with different preset templates. Choose any template that matches the style of the workflow to get started. These templates pretty much cover anything ranging from A/B split tests, expense monitoring, managing tasks, and vice versa.
What's In It For To-Do List Users?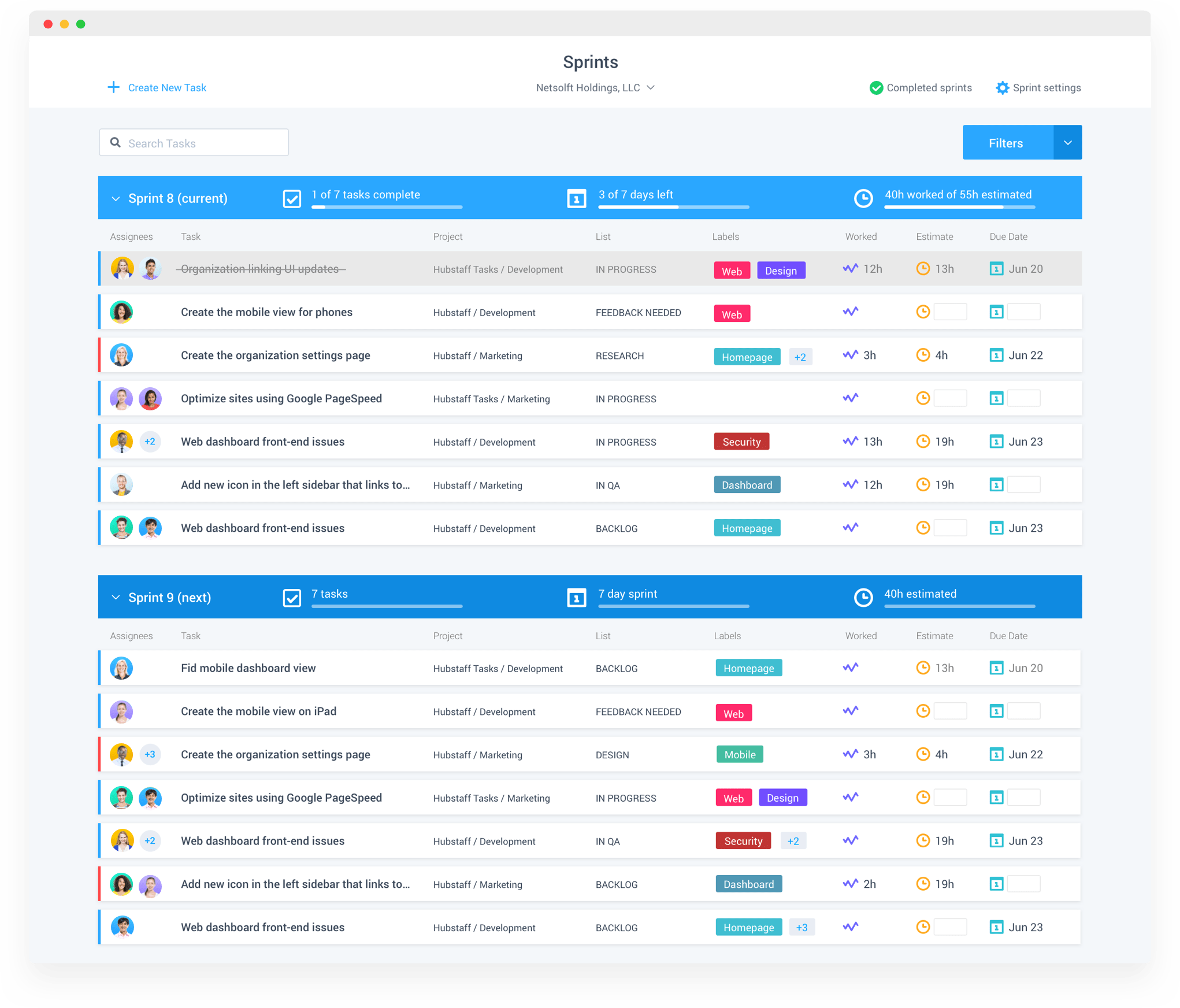 Glad you asked. Remember that time when I mentioned Hubstaff Tasks' slight resemblance to Trello as far as appended cards are concerned? As it turns out, the simplified layout of this program can be used to create task cards where you can fill in all the necessary details.
The standard Kanban template accommodates users with a To-Do List format where they can create tasks, assign people and achieve milestones as a group. These activities can also be done solo, should you choose to work as an individual.
As compared to Trello, the better part of using Hubstaff Tasks instead is the ability to create folders. These folders help to organize projects as workflow moves from point A to point B. Each project can house various task cards – with each card denoting the details of the tasks that are assigned to someone within the project's team.
Sounds complicated, right? Well, it's not. You just need to see a Demo of Hubstaff Tasks at their official YouTube channel or go through the program's simple UI to get a hang of it.
The cards can be titled to represent the significance of the task. Later on, you can add comments, upload attachments or visual cues to make the cards stand out from the rest of the list, and cue in date and estimate to keep everyone on the same page.
It's more Than Just a Task Manager!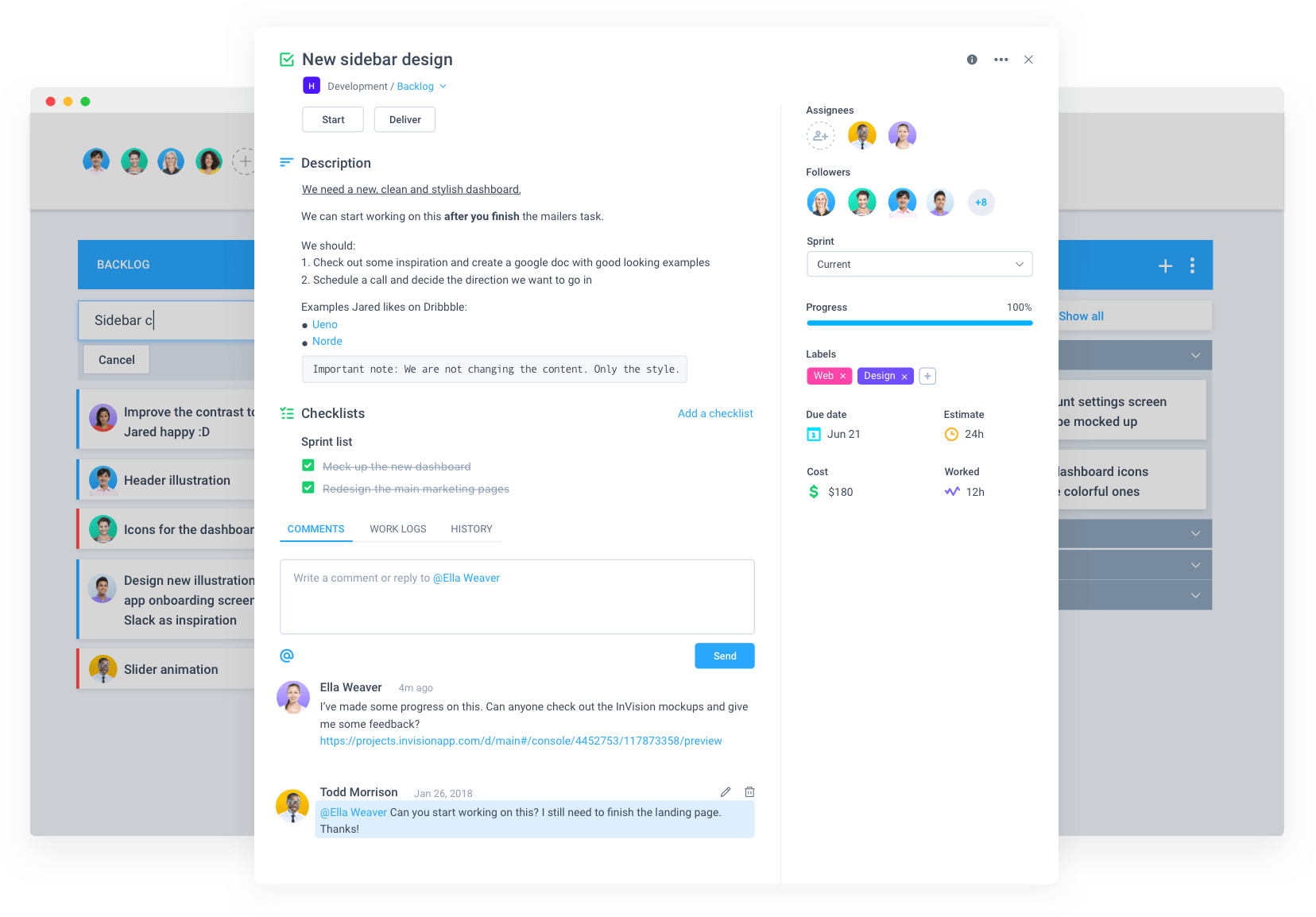 Mind it! Hubstaff Tasks is more than a task management program. Although it does position itself as a simple software for managing projects and tasks, there's more to it than meets the eye. Top it off with the ability to create your own buttons and custom fields, you are looking for a more user-centric experience rather than using the program with predefined choices.
Part of it may be the reason that Hubstaff Tasks has a robust development team. They surveyed the market, listened to customer support and eventually introduced features that users actually want. This is also why they have created templates that are ready to use as project managers go by.
The main takeaway is the customized fields feature though. It helps a lot when people are looking to create projects, append tasks and guide their team members the way they want, rather than the other way around!
What's Missing So Far?
Overall, Hubstaff Tasks is a well-rounded software. Right now, they don't have a lot of features to sort the task cards by row or column format. However, the next update is rumored to include a special feature called: 'Epics.' This standalone feature will result in grouping tasks and sort them as per user demand.
What's In It for Agile Project Managers?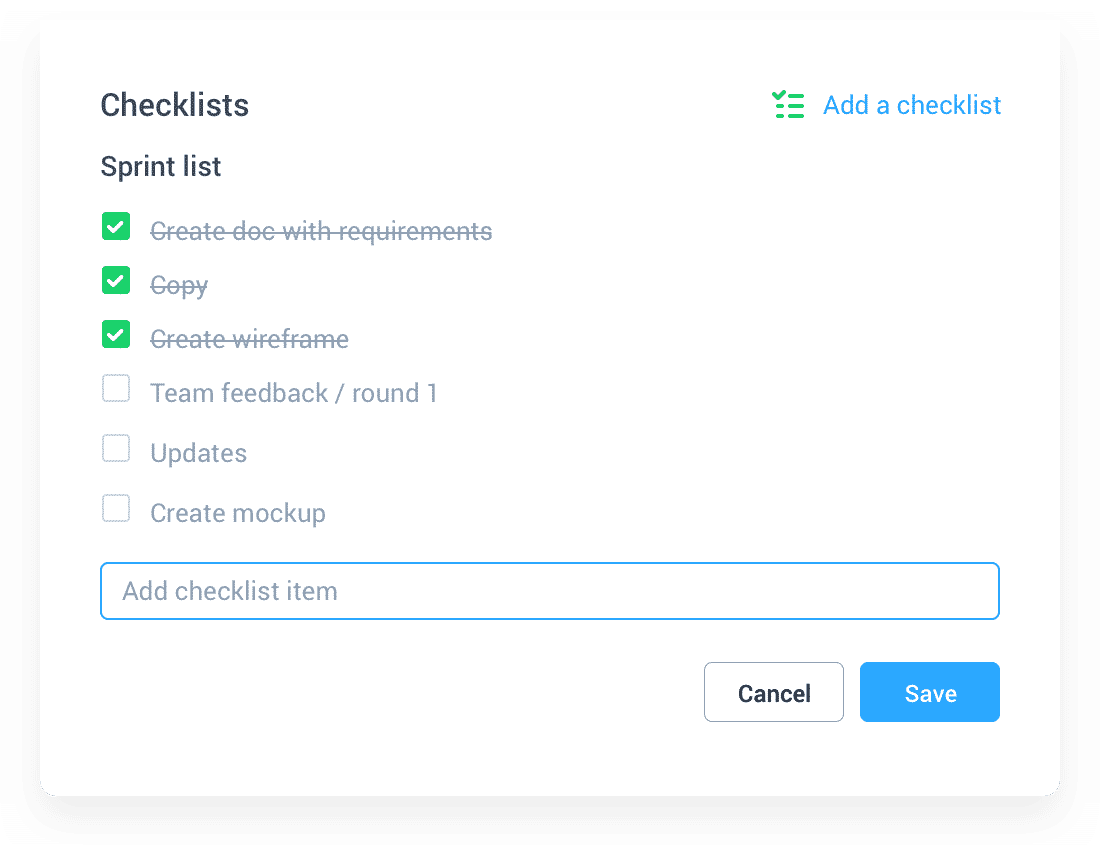 Agile work methodology has been on the rise for a very long time now. People like to work in a clutter-free channel while removing obsolete stuff that otherwise interrupts the workflow. Agile is the new face of project management in that sense, especially in the modern SDLC environment.
On a personal level, I like to create Sprints. They keep my entire team on toes; help me to single out people who are lazy and finish projects on time. Fortunately, Hubstaff Tasks has a unique aspect that's aligned to Agile framework methodologies.
Yes, you guessed it right. You can create Sprints in Hubstaff Tasks. When you create your first Sprint, you are able to see a second dashboard that focuses on an overview of the project that's engaged in the Sprint timeline.
On top of it, you can integrate Hubstaff Tasks with 3rd party apps, FreshBooks, Zen Desk, and Jira to quadruple your performance integers. You are also able to import your date from Trello. In case you have a few cards and spaces created at a Trello board, all of that data can be easily integrated into Hubstaff Tasks – because it is simpler that way.
Is There Any Chance of Using Open APIs?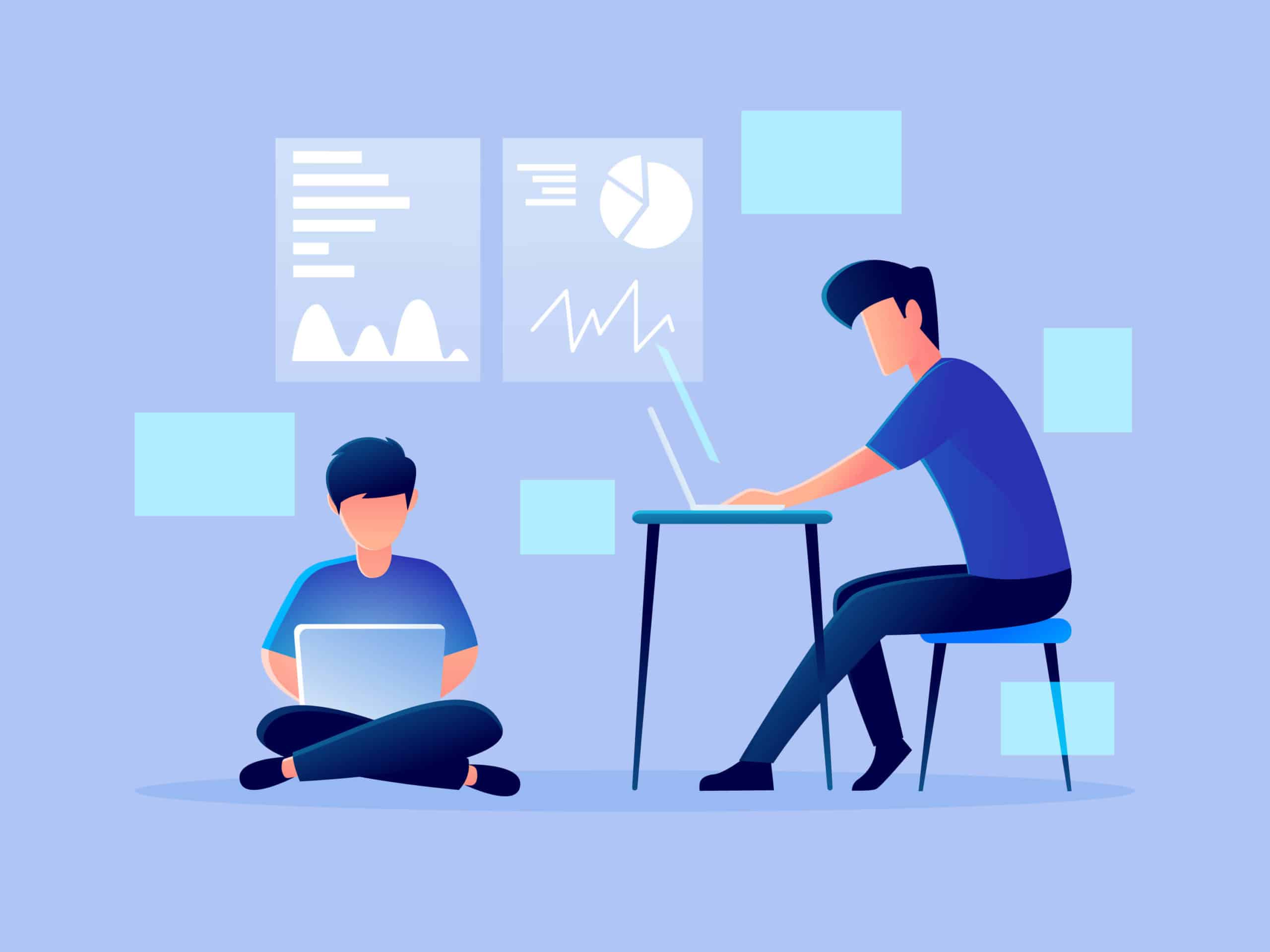 Right now, Hubstaff Tasks does not have open APIs for end users. This means that you are not able to create your own integrations or port the software to your online website or another platform. They may include those integrations as part of future updates, but it is not clear yet.
Like Asana, Hubstaff Tasks is not equipped with tools to handle complex workflow tasks. There's a reason I laid emphasis on the oversimplification of projects while using this program. It is a good service with value-added experience for new users who are having a hard time with Todo Lists, PM Tools, and Pivotal Trackers and vice versa.
Supported Platforms:
The following platforms are supported by Hubstaff Tasks.
Customer Support:
Website: https://hubstaff.com/tasks
Help Center: https://support.hubstaff.com/
Facebook: https://www.facebook.com/hubstaffapps