If you are in the process of decorating your first home or you simply feel like revamping the style of your property, there is a lot to consider. We are going to help you get off to a good start by revealing some of the things that we should and should not do when it comes to decorating your home.
DO make the most of free home design software
There is only one place to begin, and this is by making the most of free home design software so that you can see what your ideas look like before you go ahead and make them a reality.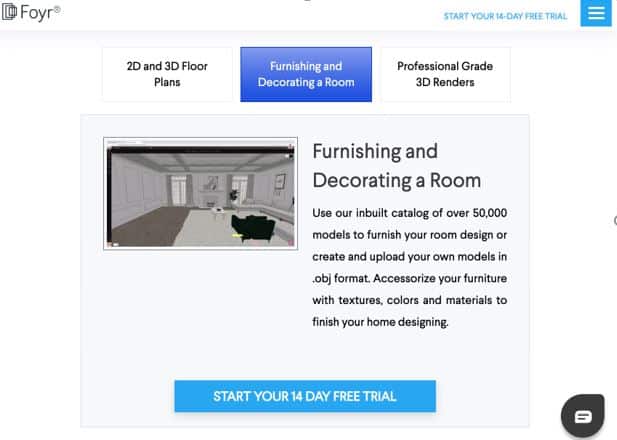 With free software solutions like Foyr Neo, you have the ability to use thousands of different models so that you can furnish and decorate a room. This gives you a great way of figuring out whether your vision is going to work and look stylish.
DON'T put your furniture against the wall
This is one of the biggest mistakes we see people make when it comes to interior design. Your furniture must have space to breathe so that your room appears much more interesting and beautiful.
Simply moving your sofa a couple of inches away from the wall can enable the furniture to float and you can ensure that it is grouped in a conversational manner.
DO make the most of your lighting
There is little getting away from the fact that lighting is one of the most important elements in any room. It sets the atmosphere and determines whether or not it is a comfortable place to be in.
Despite this, there are so many people who simply rely on an overhead light. They do not mix in other lights, like lamps or spotlights. However, a variety of lights is required to ensure that the space adapts effectively to the time of day, the way you are feeling, or the activity you are enjoying.
DON'T stick with one texture
When creating variety and intrigue in a room, we tend to focus on adding in different colors. However, the texture is critical for any room, as it adds interest and dimension.
The texture will appeal to our tactile and visual senses when we perceive a space that makes use of dulls, shines, roughs, and smooths. Just make sure you do not go down the route of overdoing it.
You can easily add some texture with the likes of an interesting coffee table, a scatter cushion on the couch, a piece of wall art, and a rug.
DO give your hallway some attention
Last but not least, a lot of homeowners tend to forget about their hallway but this gives you an amazing opportunity to make a style statement. Nevertheless, you do not need to go for something grand or over-the-top. A subtle statement can be a big one in terms of hallway design.
A patterned wallpaper or some paint to add a bit of personality and color is always a good way to go. Why not add a stunning painting or a striking mirror? Mirrors work well, as they help to make the area look bigger, as the light reflects off the surface and opens up the room.
Final words on decorating your home effectively
So there you have it: some key pieces of advice when it comes to decorating your home. We hope that this helps you to get started when it comes to creating a property that looks amazing, is relaxing, and provides you with peace and comfort for many years to come.
"The rate at which the technology is developing in this space is second to none and with augmented reality coming into play, you can really immerse yourself into property interiors direct from your desktop and mobile devices," comments home buyer Ruban Selvanayagam.