Let's imagine the following situation: Your company has a website. You made an effort to include a product catalog in it. All information about the products you sell, as well as information about the company itself, are prominently displayed on the site. Why would it even occur to you to have a blog given you have all that?
We are witnessing more and more companies approaching the active writing of a corporate blog. At a time when there is less and less sensitivity of people to advertisements and paid content, with the fact that more and more people use ad blockers, a corporate blog has proven to be an effective marketing tool and one of the ways for potential customers to find you on the Internet as a relevant source to their needs.
However, despite the visible progress in the last few years, the fact is that the awareness of people in less developed countries (and less developed companies) about blogging for a company is at a much lower level than is the case with more developed countries (and bigger companies). A properly run blog has several important benefits, whether it is a small business or a large company, and in the following text, we will try to explain some of them.
A Blog Can Make a Significant Contribution to Optimizing Your Site for Search Engines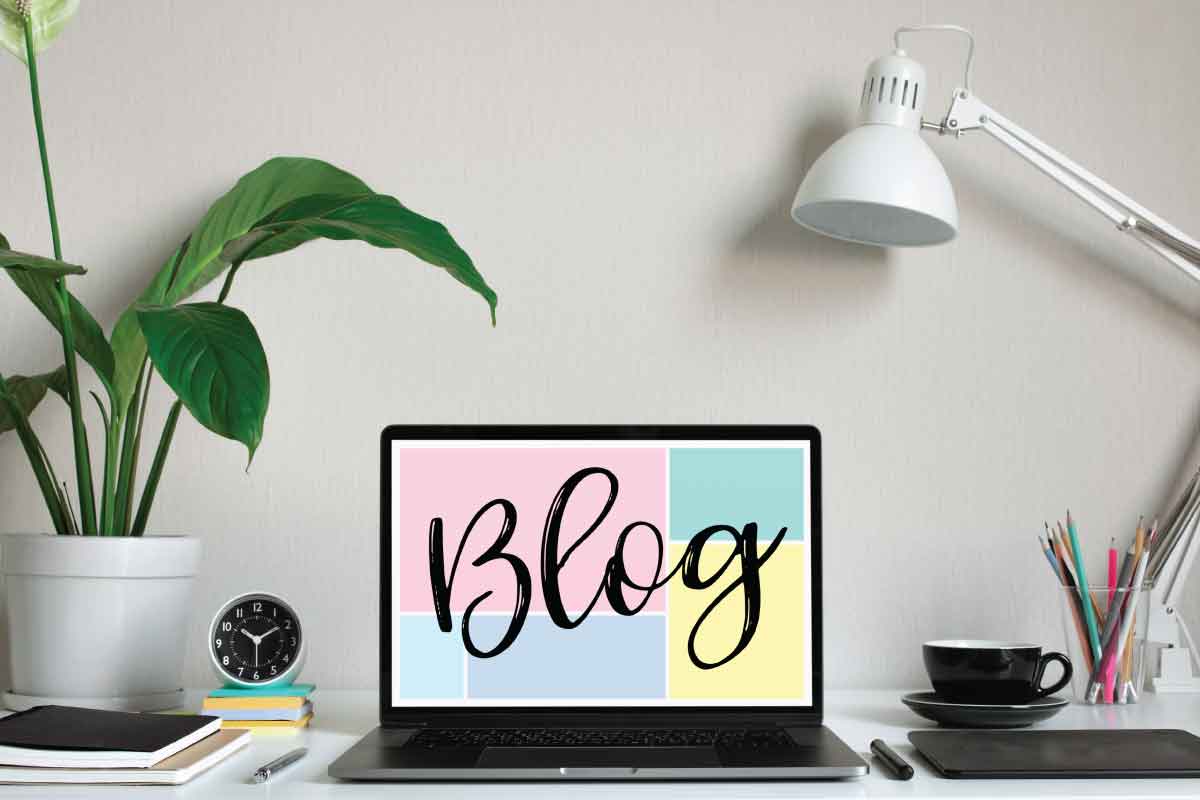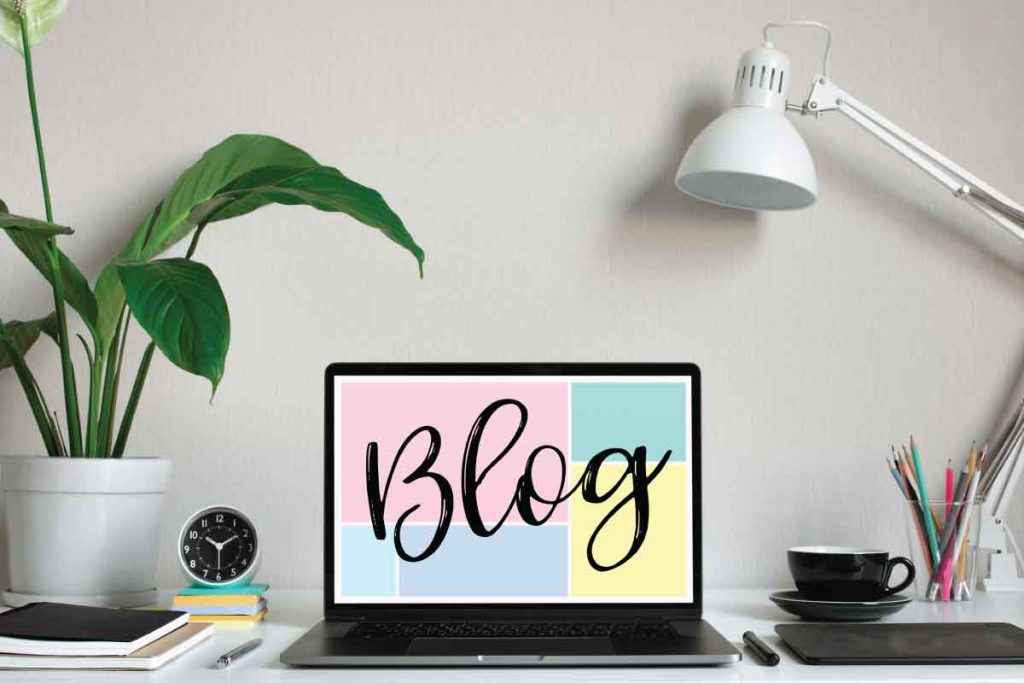 The primary goal of establishing your company's website should be to attract as many visitors as possible who are interested in your services. Internet search engines today make up the largest source of indirect traffic coming to sites.
It is clear why you need to make an effort to rank high on the searches performed by your target group. Having a budget for promotion on search engines is certainly a good thing, and the results of advertising on Internet search engines are visible very quickly, and the reasons for advertising on the Google Ads platform are multiple. However, the biggest disadvantage of advertising through the Google Ads platform is that it brings the desired results only while the campaign lasts. As soon as you stop paying Google for one of the first places on the desired keywords, the amount of traffic to your site decreases significantly.
A blog has proven to be a great way to create relevant content on a site that can drastically help your positioning for organic keywords that are relevant to your business and that customers are looking for. Regularly posting new blog posts to Google and other search engines provides new content for indexing and allows the inclusion of relevant keywords, which increases visibility on search results pages. Of course, apart from blogging, there are several more ways to do so, such as email marketing. Several platforms, e.g. VerticalResponse, can help you get the most from your campaigns and expand your subscriber lists. However, not everything is as simple as it seems at first glance. In addition to internal blog optimization for search engines, links that come to your site are of great importance in Internet search engine algorithms for ranking organic search results.
Internet search engines are largely guided by the logic that if the relevant sites link to you, then you are also a relevant source for the topic. And that is actually the hardest part of optimizing your site for search engines because quality links take a lot of time and hard work. However, the amount of content available in some not-so-spoken languages is still quite limited. Sites that compete for organic rankings in the first three search results for a lot of desired keywords themselves do not have too many 'valuable links'. It is interesting to note that 97 % of companies that blog are linked by other sites. In order for better-ranked sites to link to you at all, you need to have very high-quality and authentic content. Therefore, from our experience in working with clients, it has been shown that working on positioning for a large number of searches in your native language yields results much faster than is the case with content in English.
Visitors to the Site Become Your Users More Easily
Good positioning on relevant searches leads to a larger number of potential customers on your site. For that reason, there should be content on the blog that can help your potential customers in all the stages that they go through in the process of making a purchase decision. It is interesting to note that today, worldwide, as many as 47 % of customers read between three and five texts related to the product before making a purchase decision.
By running a blog, you will show clients that you care about maintaining the long-term relationships you have built with them. It is very likely that the next time they need a product/service from your area, they will contact you precisely because of what you wrote on the blog.
There are no restrictions on what types of businesses can blog. A blog can be adapted to a large number of business areas, it just takes a little creativity and willpower. This is especially important for small firms for which building credibility is one of their main goals.
Take the example of a shoe store. There are a lot of questions that may interest us regarding footwear. Who can give us better answers to them than people who deal with it professionally? By answering these and similar questions, a shoemaker will build the reputation of a person who knows how to do his job and knows the materials and various techniques down to the smallest detail. Considering that new shoes cost much more than any shoe intervention, it is logical that a lot of people will decide to trust that shoe store that stands out from the rest.
A Blog Allows You to Position Yourself as an Expert in Your Field
The blog offers the opportunity to showcase talent and knowledge within the industry. Good blogs answer questions. All of your clients have questions and challenges they face, and your company can help them by writing on those topics.
Continuously creating good content over time will make your site a place where people come directly to read informative, quality content that can help them. This will help you build yourself as a leader in your field, which strengthens your company's brand and further contributes to increasing the number of your customers.
Bonus: A More Relaxed Relationship With Clients
The tone of communication of companies on the site, especially when it comes to institutions and large corporations, is mostly very formal and cool. Companies can reduce this level of formality by adding a blog, where communication is more direct, personal, and dynamic compared to the rest of the site. A blog is not only a place where you can write about products and how they are used, but it is a place where blog readers can get to know the people who work in the company, the associates, as well as the spirit of the company itself.
Utilizing the potential of the blog in the best way will lead to the site visitors connecting more with the company and trusting it more. This is in direct correlation with product sales. Think about it: would you rather buy a product from someone you know or from a company you know absolutely nothing about? That is why it is always better to add a section to the information about the company and the product, where employees, real people, will say things the way visitors can see them as experts but in their own way and with a personal stamp. By saying more about yourself on a corporate blog, you will create greater interaction with your customers. Knowing who is behind the products you sell, they can ask you for details that interest them at a given time. This way you will be able to establish a relationship based on trust that can double your sales.
How to Start the Whole Process of Blogging?
In this text, we have presented some of the main facts that support the idea of ​​running an official blog for your company. However, we would like to draw your attention to the biggest obstacle that prevents a large number of companies from actively engaging in this process. It takes a lot of time to run a blog in the right way and create useful, interesting content. However, the benefits that your company can derive from blogging as a marketing tool are huge in the long run.
It is quite realistic to find yourself in a situation where due to the large volume of work you simply do not have enough time or people to run your blog in an adequate way. In that case, it is always a good decision to hire professionals who would help you in the whole process of creating a strategy for appearing on the official blog, as well as content that is focused on the core of your target audience. The more time and effort you devote to your blog, the more benefits it can have on your business. Before sales start to grow, companies need to provide help and relevant content, as well as make loyal blog followers. With a good strategy and a pinch of patience, results will inevitably come.