It is the year 2022, and I am sure that all of us know what lead generation is. In a hypothetical case, if you are not aware of the term, you are probably practicing it in one form or another. So, I'll just humor you for a bit to help those people get acquainted with this terminology, who don't have the least idea about the basics.
What is Lead Generation?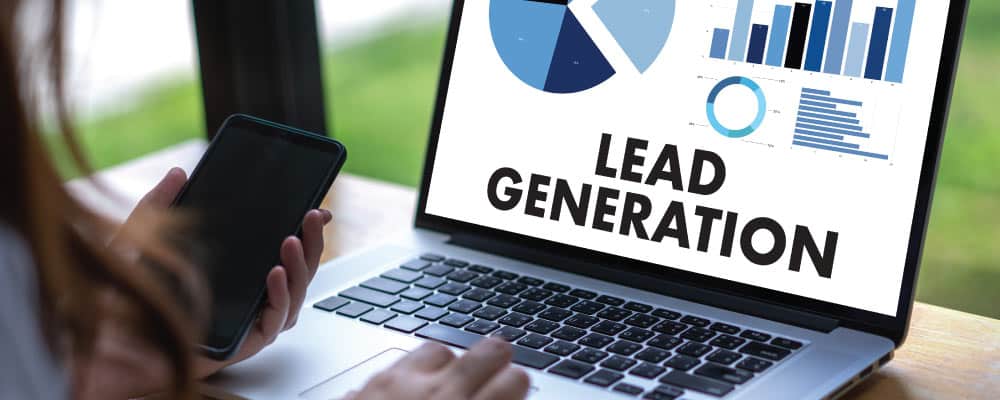 Lead generation or "Lead Gen" is the process of attracting and converting strangers and prospects into someone who has indicated an interest in your company's product or service. Some examples of lead generators are job applications, blog posts, coupons, live events, and online content.
Other common examples of lead generations are job advertisements, publicity, hype news, applications, blogs, seminars, conferences, conventions, events, social media posts, blog spots, and online material.
A "Lead" is anything and anyone interested to work for us or to our advantage in some sense. Some leads are passive – i.e. you could use the odds to your advantage by converting a prospect. They are also called cold leads.
On that note, it can be anyone; even the person who has downloaded your links, signing up to your application, commenting in your blog's thread for asking about the latest live event or seminar, etc. He may give you his cell number or email to contact him; the ball is now in your court because the lead is interested.
The key, at this point, is to avoid intrusive marketing and see how you can convince that person to convert. It is not always a win-win situation but there are a few strategies that help to pave the way in the long term. Let's take a look at them one by one:
1. The Content of the Ads Should be Appropriate and Meaningful:
We need a very innovative and creative approach while writing content for the advertisements that we use on our website or any print media. This is because the content itself is the half selling point of the product or any other services.
Be conventional by knowing the general laws of human nature. The best idea of doing so is to picture yourself in that position. How would you feel if someone approaches you about a product or a service? Imagine your reaction. Chances are that the other person is going to react the same way as you did when practicing the tactic on yourself.
Writing amazing content of the advertisements can definitely improve your Click-Through-Rate – thus it gives a huge boost to your company's name. Come-in with something unique and special with your content and blow them all.
2. Offer Slightly More and Something A Little Finer:
Remember that we live in a competitive market and people nowadays have many options to go for. You may not know this but somewhere, someone else is selling the same exact product as yours. It's just that the brand label is different and some other extra features may be missing or added in there.
That's your cue. Think like your competition when you are out there in the market to offer your product or service. This strategy is very authentic and tested and evidence to such in a way that many reputed international brands and companies e.g. Amazon, Yahoo, Google, Instagram and Facebook have done it successfully.
Well… Yahoo may have done it and failed miserably, but Google and Facebook are still coming up with various sales tactics and they mostly work like a charm. If they do make a mistake, they learn from the statistics and don't bother to do it again.
It is far better than the typical optimization. To stay on the top you must be a little smarter the rest. You must think a little more. For example, every dentist offers a free consultancy; every software product such as an anti-viruses offers free trails; every vendor offers a guarantee, etc.
Also Read: 
Interactive Marketing: 5 Ways to Engage Your Audience Better
3. Strategic Realignment through Rebranding:
Strategic realignment allows you to get a correct overview of what is going on with marketing and promotional stuff. How many visitors have been engaged at your website, what can be improved and what is lagging behind? Take these questions as a guideline and improvise as you move on.
The correct evaluation and assessment are more of guiding principles that can boost your company and products to new heights of success. Try your level best to bring your lost prospects and customers back to your website with proper follow-through effective strategies.
Remarketing enables you to boost your company on a whole new level. It does so by expanding your business through better SEO (Search Engine Optimization), digital media marketing and social media branding. These tools are sitting ducks out there in the online market. Use them, learn from the statistics and apply those key points to your business.
In due course of time, you will definitely see a difference.
4. Improve your Lead Gen via Gmail Ads and Bag the Customers:
Gmail Ads is a significantly promising tool for getting on track. With this tool, you will be able to target the market and the audience excellently. All you have to do is sign up for a Google Ads account and place your Ads in there.
By selecting the option to market those ads to Google Email Account holders, you are ensuring that your ads will be displayed to people who are more likely to convert. This is all part of the Google demographics ad campaign. You don't have to do much at this point, rather than spending money intelligently on those ad campaigns.
One of the best strategies for improving lead generation is to target the domain of your contender. Domain placements can be handy in these regards.
Gmail Ads are the best and the most appropriate solution and the strategy itself might be the substitute for search engine marketing campaigns in terms of Lead Gen.
Conclusion:
If you want to grow fast, you need to prioritize your lead generation strategies and use tactics like the ones we've recommended above to get as many prospects as possible into your funnel. Speaking of a funnel, they differ from one company to another. Online conversion funnels are an entirely different breed as compared to real-life lead generation tactics.
---
Check these out: