Today, I will be looking at 10 apps aimed at optimizing overall productivity at work and elsewhere.
2019 is upon us with potential to make it the life changing year we've all dreamt about. Having said that, we all could use a little help in bringing forth our productive selves and that's where this roundup of the top productivity apps will help you out.
Native Platforms: Web, Windows, Mac, Android, iOS, Android Wear, watchOS
Pricing: starting at $7.99/month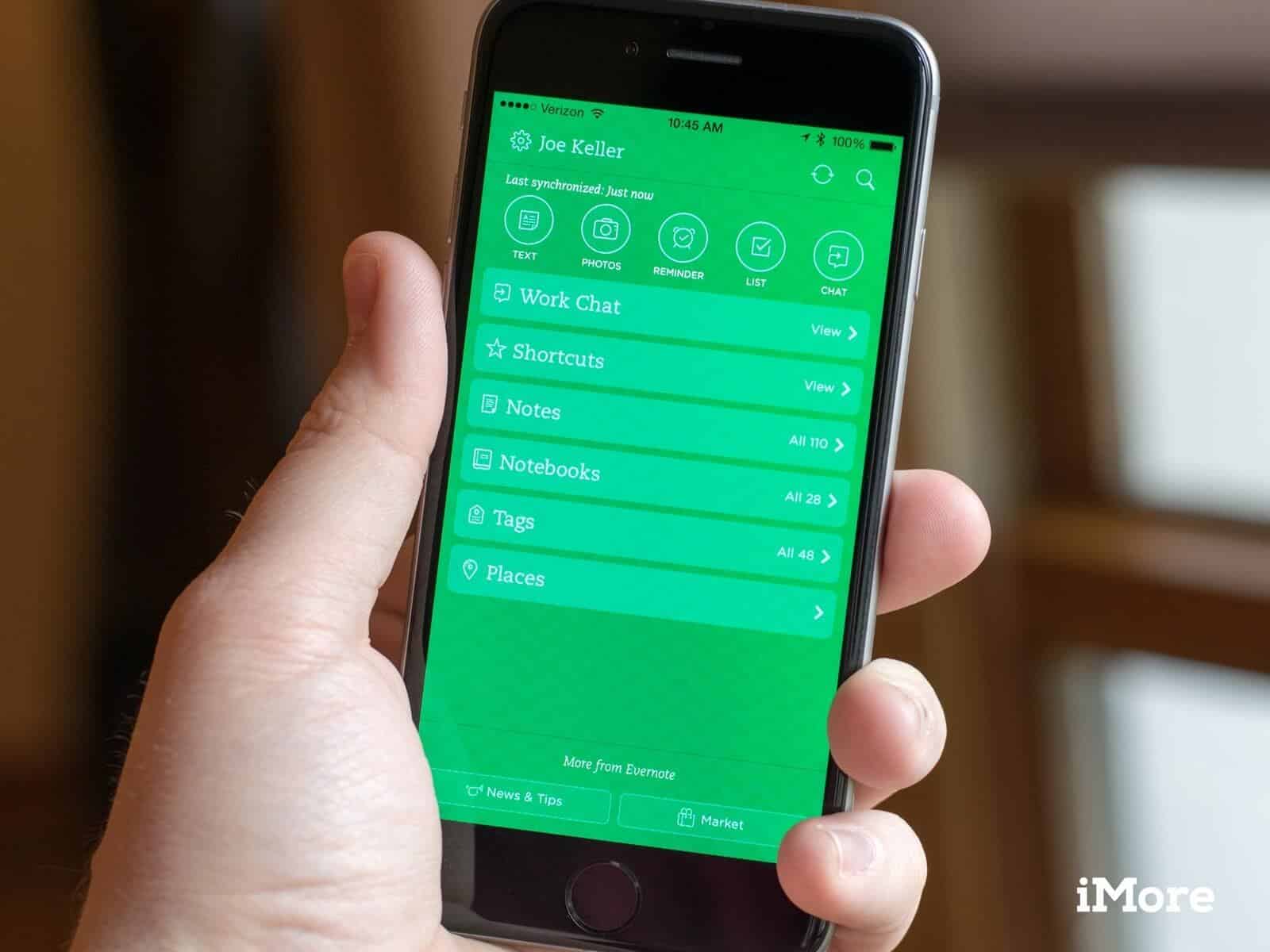 Stepan Pachikov the founder of Evernote has revolutionized the art of note taking into an interactive and fluid process.
Jotting down notes on paper was no longer a viable option in this increasingly tech-oriented world, and allows you to do more with the notes you've taken.
This "more" includes being able to:
Annotate PDFs, share documents with others,
Directly clip pictures, information found online and share them instantly,
Search through your documents easily,
Use templates that give better shapes to your notes and can be customized for any occasion.
Create a productive space for you and your team. Think inspirations boards/ bulletin boards.
Integrate with other organizational tools (slack, Salesforce, google drive and outlook) to meet all your needs.
Sync your to-do lists and notes on all devices and access them offline
Take handwritten notes. Evernote can identify your handwritten notes in 11 languages and sync them with type written notes.
Scan important documents to take them everywhere with you.
Organize your notes however way you like e.g. by date, topic, project, etc.
Pricing
Free: Optimal for maintaining notes on an individual level.
Premium: Offered at $7.99 per month is also Evernote's most popular plan which allows greater organization of notes.
Business: Offered at $ 14.99 per month and requires a minimum of two users, which is best suited for businesses looking to integrate their workspace.
---
2. Todoist
Native Platforms: Web, Windows, Mac, Android, iOS, Android Wear, watchOS
Pricing: starting at $3/month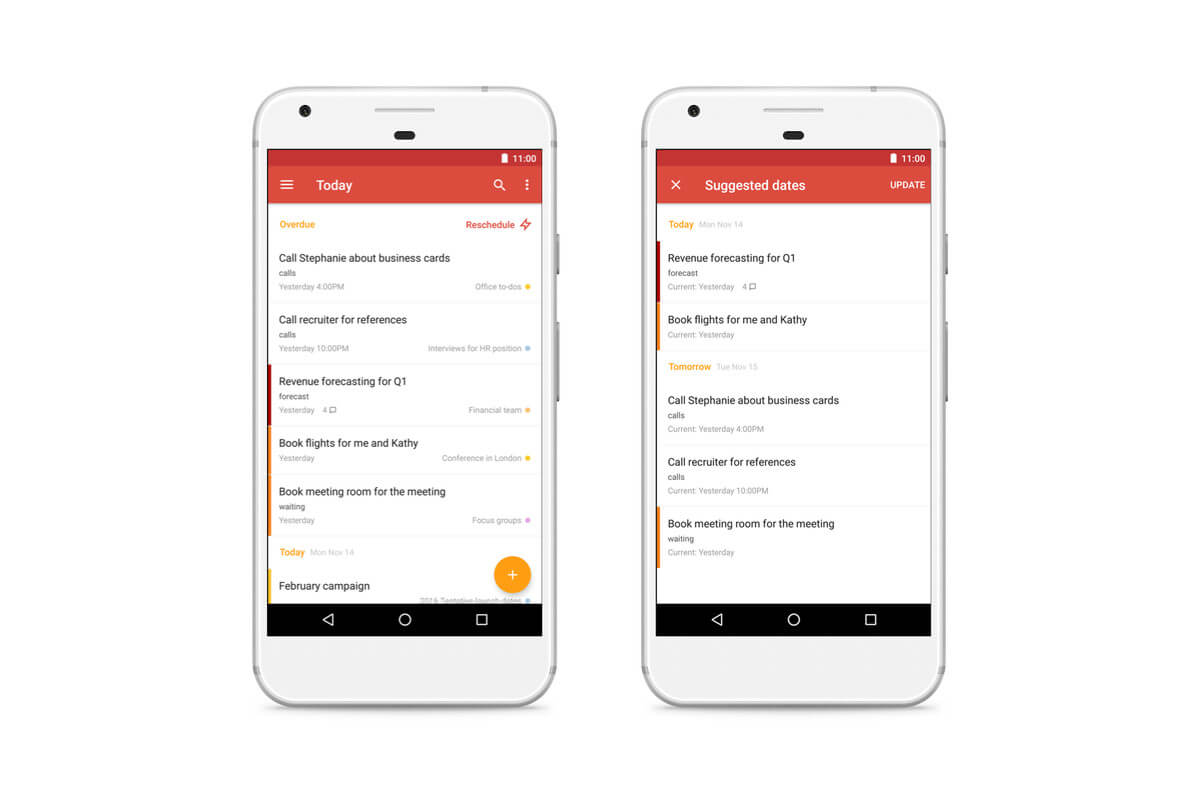 Todoist is the tracker that you never knew you needed in your life! The app streamlines all your engagements, projects, goals, etc. into one sleek space.
It integrates with other apps and syncs with other devices, making it a single platform to restore the calmness in your life.
The salient features of Todoist include:
Templates: Todoist has arranged its templates into different categories. These categories cover all possible needs of a person from making grocery lists to client management.
Customize Templates: If the templates don't fit your needs then you can always create one.
Track Progress: The app lets you track the progress of your projects and goals.
Delegate Tasks: Easily delegate tasks to others within the integrated space.
Prioritize Tasks: Using their color-coded system, it is easy to check priority levels at a glance.
Quick Add: Quickly add or update any detail to your lists with the "Quick Add" feature.
Quick Reminders: Choose how you want to be reminded, by email or phone.
Automatic Backups: Never worry about losing any file, comment or project.
Choose Themes: Choose from different themes depending on what your heart desires.
Customize Views: Views tasks arranged by due date, project or label.
Pricing
Free: This plan offers basic
Premium: Manage a greater number of projects and people with the premium plan at $3 per month.
Business: The Business plan has extra features including centralized billing, priority support and log-in tracking at $5 per month.
---
Native Platforms: Web, Windows, Mac, Linux, Android, iOS, Android Wear
Pricing: starting at $9.99/user per month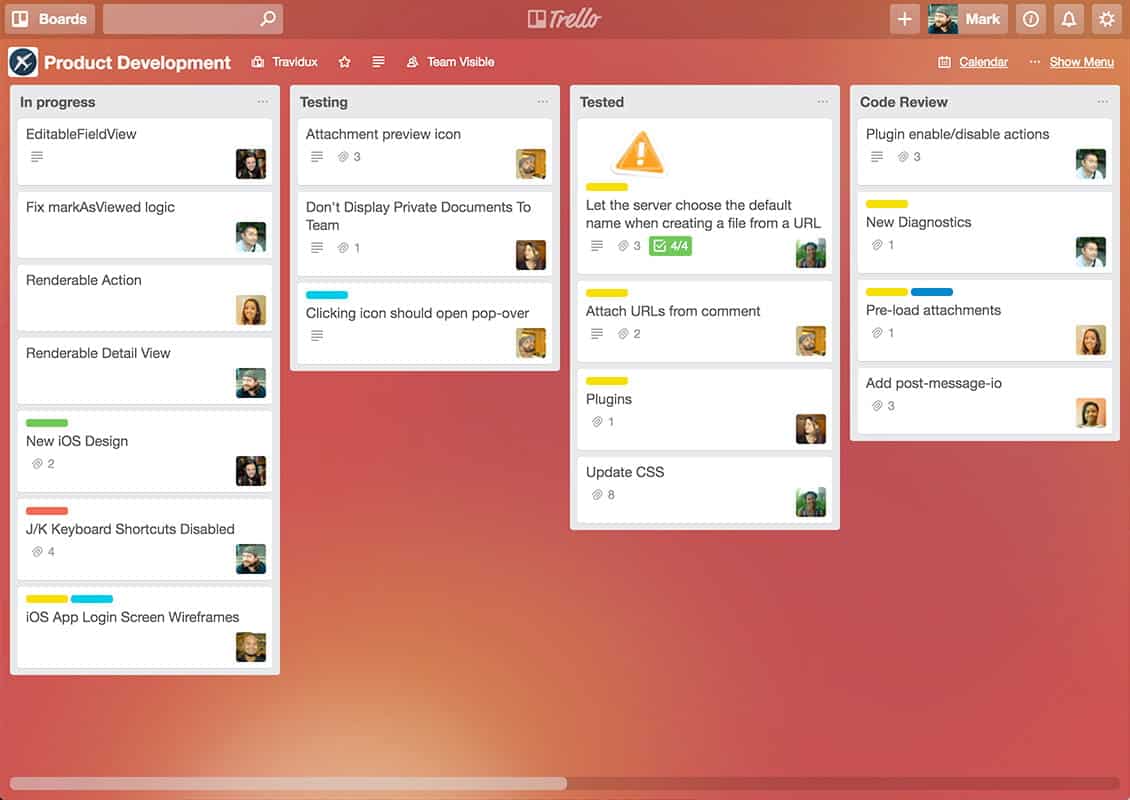 Trello lets you organize your team and task- using different boards and is one of the free productivity apps out there that can simplify your work for you.
The app is best for visual learners as it organizes all the deadlines, tasks, projects, to-do-lists onto Trello cards.
Here are Trello's best features:
Visually appealing layout
Arrange all work on Trello Cards
Set up team tasks
Sync across all your devices
Add Power Ups: Power Ups are an addition to your Trello board. These can help automate your workflow, and add buttons to your page. Some of the best power-ups available at Trello are as follows:

Visualize Trello cards in a calendar view to know where you stand in real time.
Travelplanner by Skyscanner which solves all your travelling woes.
FreshDesk: Deliver optimal customer support to clients
InVision: Design and discuss prototypes easily with InVision integration with Trello.
Card Snooze: Place any card in the archives until you need it again.
Voting: Make decisions easily by putting out a poll and see which option gains the highest votes.
Pricing
Free: Allows one Power-Up per board and 10 MB worth of file attachment.
Business Class: Unlimited Power-Ups, 250 MB file attachment, priority email support, one click removal of members, and added security features at $9.99
Enterprise: At $20.83 get 2 factor authentications, legal support, and file encryption at rest, get support response in less than one business day, and intrusion detection.
---
Native Platforms: Web, Windows, Mac, Android, iOS
Pricing: starting at $6.67/user per month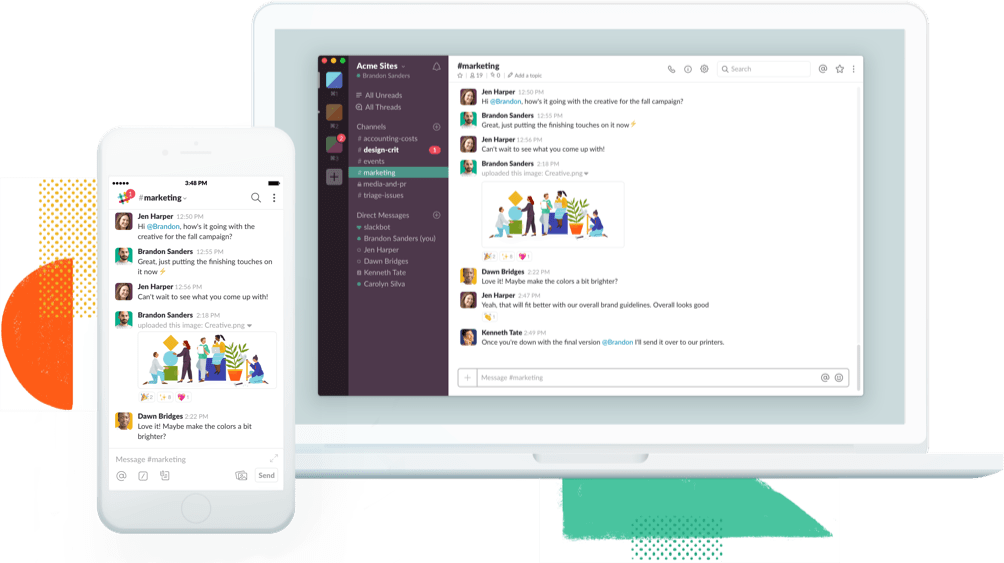 Slack claims to be a collaboration hub for all your work needs. The app true to its name cuts you some slack as it allows all team members to collaborate using a single app and makes collaboration easy for all.
Slack offers the following features:
Channels: Communicate in Channels and organize them however by date, time, topic or team.
Searchable Conversations: The conversations are searchable which allows easy access to information.
Collaborate with people not on the team.
Share screens to avoid any possible confusion.
Both voice and video calls are available.
Integrated File sharing which allows you to instantly drag and drop file to receive feedback.
Message Highlights that allows you to never miss an important message.
Integrate with other tools. The Slack App directory has over 1500 apps to integrate with.
Two Factor authentications.
The use of SAML-based single sign-on (SSO) eliminates the needs for any passwords.
Pricing
Free: Great for small teams that want to integrate their work on a single platform.
Standard: The standard plan upgrade is ideal for businesses looking to expand and secure their data at $6.67 per month billed annually or $8 billed per month.
Plus: As your business grows and establishes itself make your life easy with 24/7 support from the slack team and let them take care of all their compliance needs available at $12.50 per month billed annually or $15 billed monthly.
---
Native Platforms: Web, Android, iOS
Pricing: starting at $9.99/user per month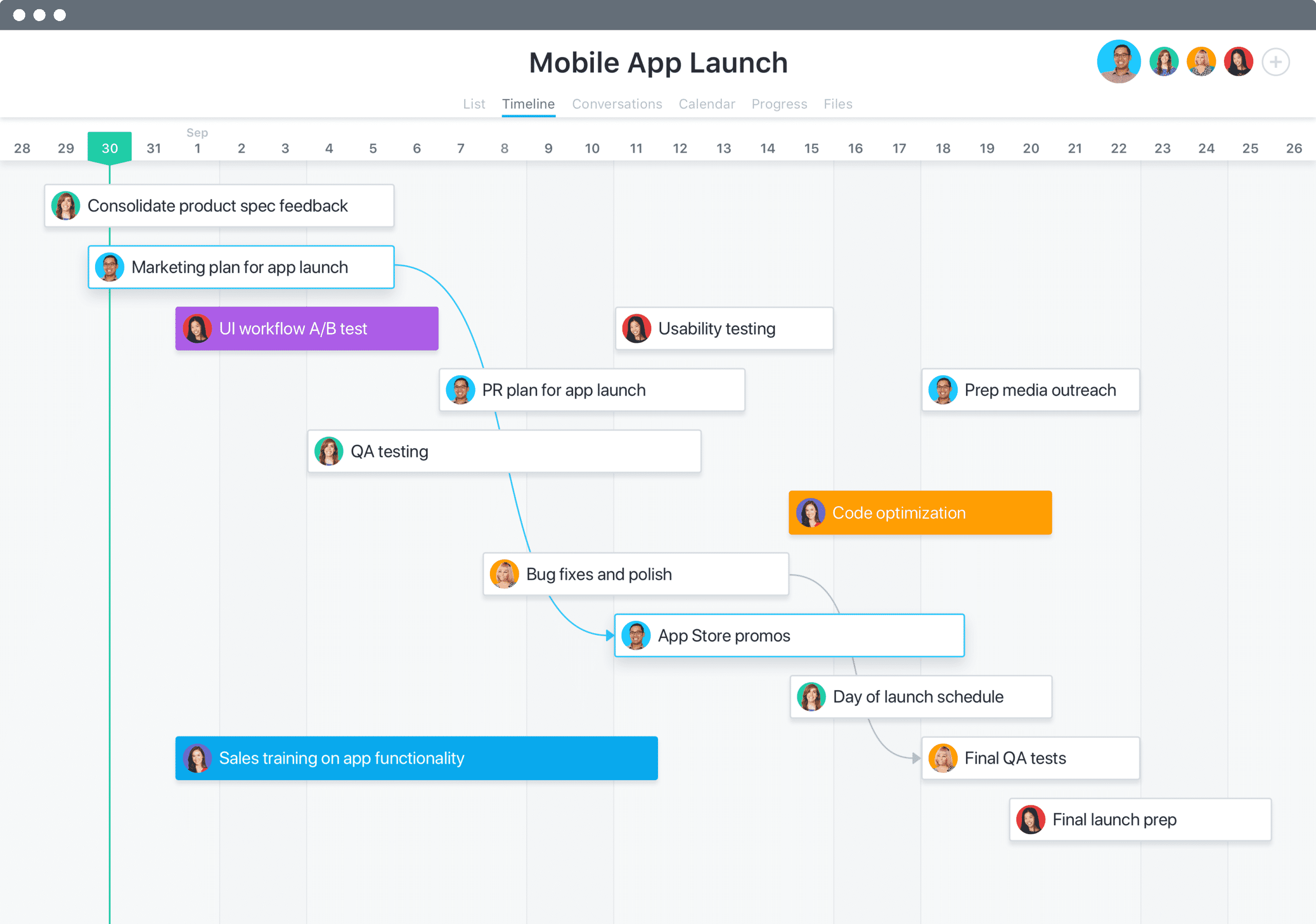 Looking to manage your work and increase productivity then Asana is one of the best android productivity apps for work management.
The app ties all your work needs neatly on one platform and makes teamwork a tad bit easier.
Asana offers the following features:
Timeline: Keep a track of your projects and ensure you're on track by making a timeline.
Integrations: Asana offers more than 100 integrations make this the only platform you need and use.
Calendar: Set up a calendar and ensure no deadlines are missed with the calendar view.
Custom Fields: Create custom fields for the information you want to see first and have easy access to.
Secure your Data: Control how you want your work to be shared and with whom you want to share it with.
File Sharing: Instantly share files from conversations with other team members.
Create an App: If you don't find an App that suits your workflow then they have an API which helps create custom Apps to suit your needs.
Templates: With extensive experience Asana has a template for your every need.
Customize Templates: If the existing templates don't cut it for you them you can always create one to suit your company's needs.
Portfolios: Get a bird's eye view of all your projects in a single glance.
Pricing
Free: With only 3 features on offer the basic plan is only the tip of what the app offers and is ideal for personal work management.
Premium: With $9.99 per month billed annually or $11.99 billed monthly the plan offers, more project management and view features.
Business: With $19.99 per month billed annually of $23.99 billed monthly this plan will help larger teams working across multiple initiatives.
Enterprise: To obtain rates for this plan contact Asana's sales and receive additional security and customer support features.
---
6. Zapier
Supported Platforms: Web, Windows, Mac, Android, iOS
Pricing: starting at $20/month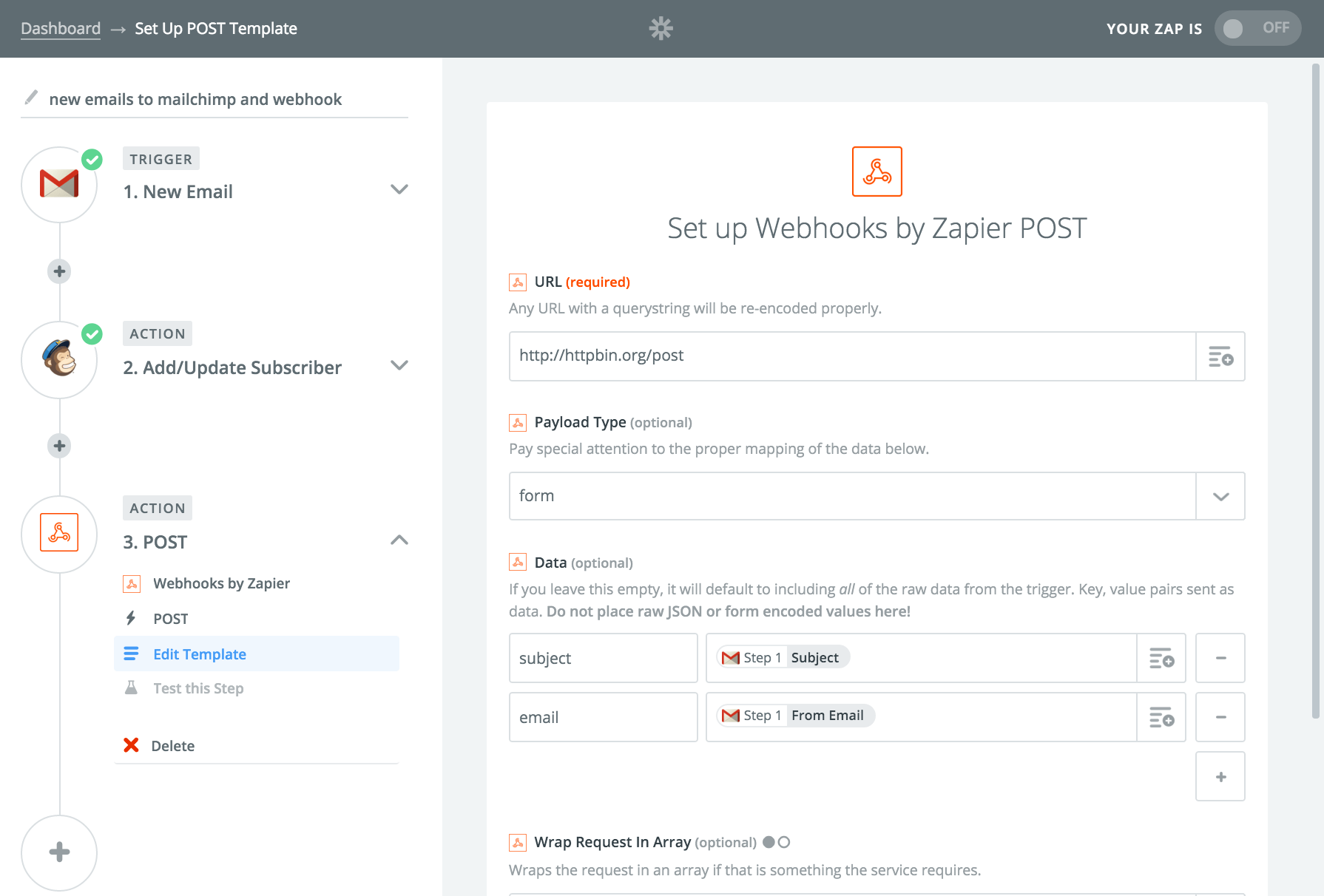 When thinking of Zapier, think automation. Zapier is all about zapping through your work. Zapier integrates all your apps, gains information from each app and automates all work processes using that information.
Zapier's key features are as follows:
Do-it-yourself Automation: Zapier puts your incharge by allowing you to choose what and when to automate.
Work-Flows: Set the triggers and actions following it to develop a workflow.
Easy Setup: No fancy coding is required. Simple select the Apps you want to integrate with set up automation.
Automate Routine Tasks: Limit the time and energy you put into doing banal tasks
App integrations: More than 1000 Apps to choose from to integrate with
Built in Apps: Zapier provides a array of built in Apps with every account to help your workflows e.g. Email by Zapier
Support Team: If you have trouble zapping then Zapier's support team is here to help you out.
Pricing
Free: Automate simple workflows and enjoy customer support.
Premium: Starting at $20 per month create more complicated workflows, add conditions to your workflows and enjoy priority customer support.
---
7. Hootsuite
Native Platforms: Web, Android, iOS
Pricing: starting at $19 per month
The social media vortex can suck you right in if not managed correctly and that's where Hootsuite comes in.
Want to be atop of your social media accounts rather than haphazardly posting content then Hootsuite will be your savior. Hootsuite offers the following features:
Scheduling: Schedule content ahead of time to be posted across all your social media accounts.
Cloud Content: Store your content in your desired cloud service.
Instantly post on your social media accounts as you surf the web.
Metrics: get an overview of your metrics for all your social media accounts.
Reports: Create reports for a better understanding of your progress.
Export reports: Share reports with clients or team to discuss your social ROI.
Team Metrics: Measure Team metrics to see how well they respond and resolve issues of posts.
Apps & Integrations: Integrate with other apps to gain greater understanding of your metrics.
Custom Streams: Setup streams of content according to tabs of your choice.
Filter Conversations: Place filters of certain keywords (even of different languages) on social conversations to understand your brand better.
Easy Access: Setup easy and secure access for your team by eliminating passwords.
Team Permissions: Withhold access to content to manage workflow and eliminate errors.
Security Notifications: Receive immediate intrusion alerts or if any malicious activity is detected.
Pricing
Free: This plan allows 1 user, 3 social profiles and 30 scheduled messages
Professional: Starting at $19 per month, if you're starting out as influencer or blogger then the professional is ideal to get you started.
Team: At $99 per month the plan includes management of 20 social profiles, unlimited scheduling and 3 users.
Business: At $599 per month the Business plan includes the management of 35 social profiles, 5 to 10 users and unlimited scheduling. Request a demo to better understand how it might best suit your business.
Enterprise: The Enterprise plan is all about providing customized solutions for your business and therefore no standard pricing plan has been set by Hootsuite.
---
8. IFTTT
Supported Platforms: Web, Windows, Mac, Android, iOS
The app IFTTT (If This, Then That) is your one stop web tool which automates and interconnects all your apps and devices. As the apt acronym chosen suggests it's based on a simple trigger and action based principle.
If "this" were to happen "then" "that" should take place. Here the power is in the hands of the consumer as they decided the IF, This, Then and That- a simple concept with high impact.
IFTTT has a number of integrations available with some of the best online collaboration apps, project management software, small business apps, and more.
---
9. Habitica
Native Platforms: Web, Android, iOS
Pricing: starting at $5/user per month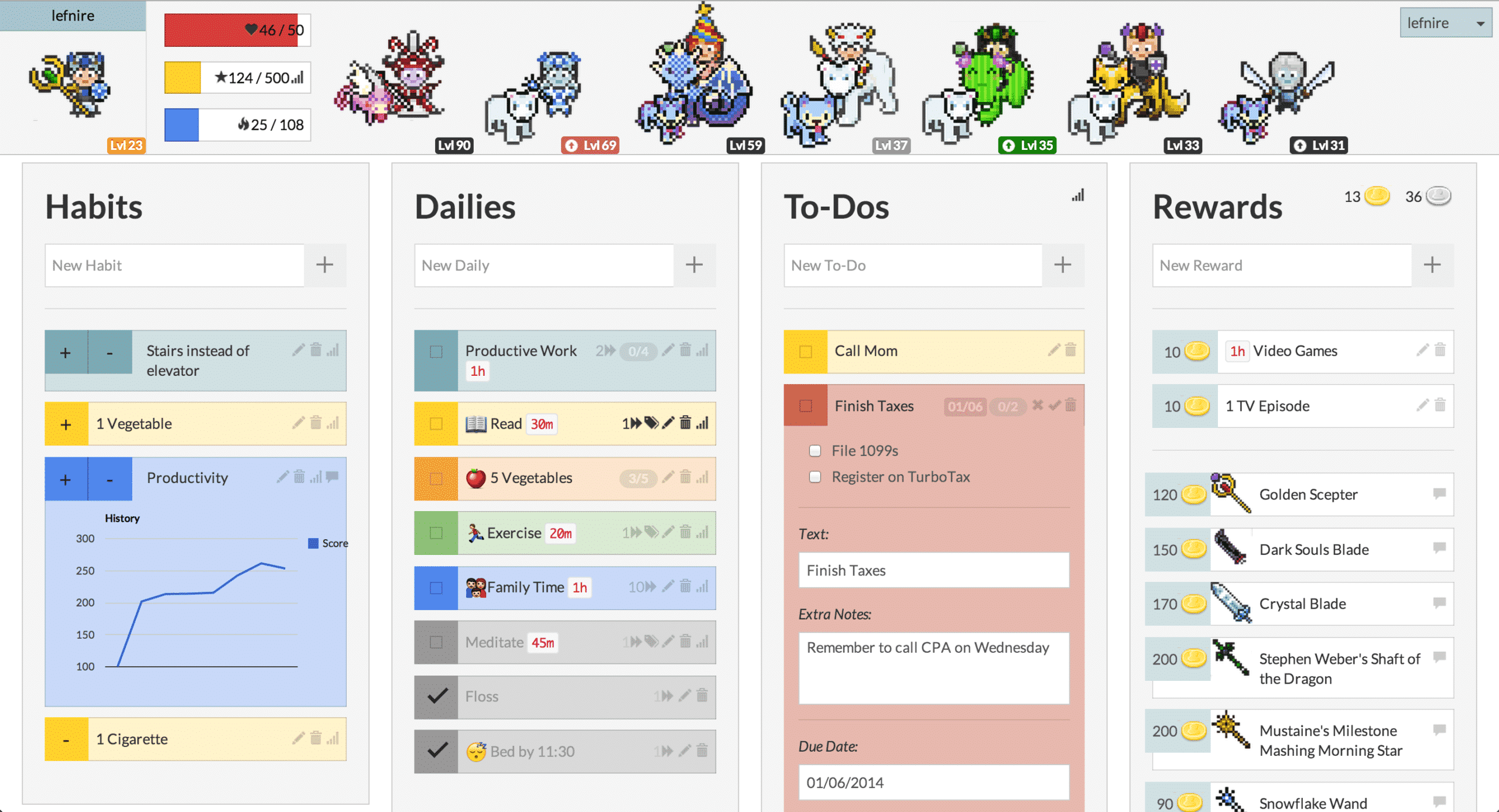 Habitica wants to "Gamify" your life and tricks your brain into being more productive.
The free productivity app role-plays your life and success in the game is direct reflection of success in your real life, while if you lag in the game so will you in real life.
It's a fresh approach to productivity and training the brain into adopting productive habits.
Some of Habitica's top features are as follows:
Compete with others: Challenge friends, and view their progress to spice up the solo battle to be more productive
Rewards & Punishments: Find random prizes or be penalized depending on your actions
Dress your Avatar: Earn gear for your avatar by completing the assigned tasks
Integrations: Integrate with other apps to greater accountability of your web presence
Task Lists: Share a task list with the group for everyone to view and work towards
Approvals: Set up group managers to ensure tasks have been completed
Pricing
Free: The plan is ideal for a single player looking for a different way to track their life.
Group: To enjoy the group features the plan charges $3 per member and $9 for the group monthly.
---
10. Things
Supported Platforms: Web, Mac, iOS, Apple Watch
Pricing: starting at $9.99
One of the best productivity apps for iPhone – Things is an app designed to help you literally get done with your things! The App has been revamped to be sleeker, have smoother animations and with better design.
The ultimate grown-up tool to help, you navigate through the perils of adulthood with one To-do-list at a time. The app has the following salient features:
Today List: This list is where you can jot down all your tasks and periodically work through them.
The Evening List: The evenings are always different to the rest of the day and therefore they've added a cheeky Evening list which will be discretely hidden during the day.
Calendar Events: Make separate Calendars for your needs i.e. Personal, Family, or Work
Upcoming List: The list gives you a little head start as to what are the upcoming tasks you need to prep for.
Headings: Break down a long list into headings for quicker understanding.
Checklists: Check off tasks once you're done with them to get a feeling of accomplishment.
Plus Button: The Plus Button lets you create headings and lists instantly with the drag of your finger.
Quick find: Allows you to get to the exact location of any things you're searching for in an instant.
Jump Start: Have everything in one place- from your calendar to your lists to help you schedule.
Reminders: Timely reminder can be set to make sure you don't miss that ever so important meeting or task!
Pricing
There is no Free plan, but a 15-day trial is available for Mac, iPhone, Apple Watch and iPad.
For Mac: Things is available for Mac at $49.99
For iPhone & Apple Watch: Things is available for iPhone and Apple Watch at $9.99
For iPad: Things is available for iPad at $19.99
And there you have it – the 10 best productivity apps for 2019. Get started with the app that best suits your needs and finally chomp down on those New Year's resolutions.
---
Check out these other useful articles