Every day, the internet hosts multiple online businesses. It includes all their activities starting from their website, attracting customers, and their sales journey. The growing generation of data requires business owners to keep up with ongoing trends.
To manage their transactions, monitor their competition, and boost their online footprint, many owners use applications. Some famous business managing applications available today are either from NetSuite or Salesforce.
You might be wondering what the difference between them is? Should we compare NetSuite and Salesforce?
What is NetSuite?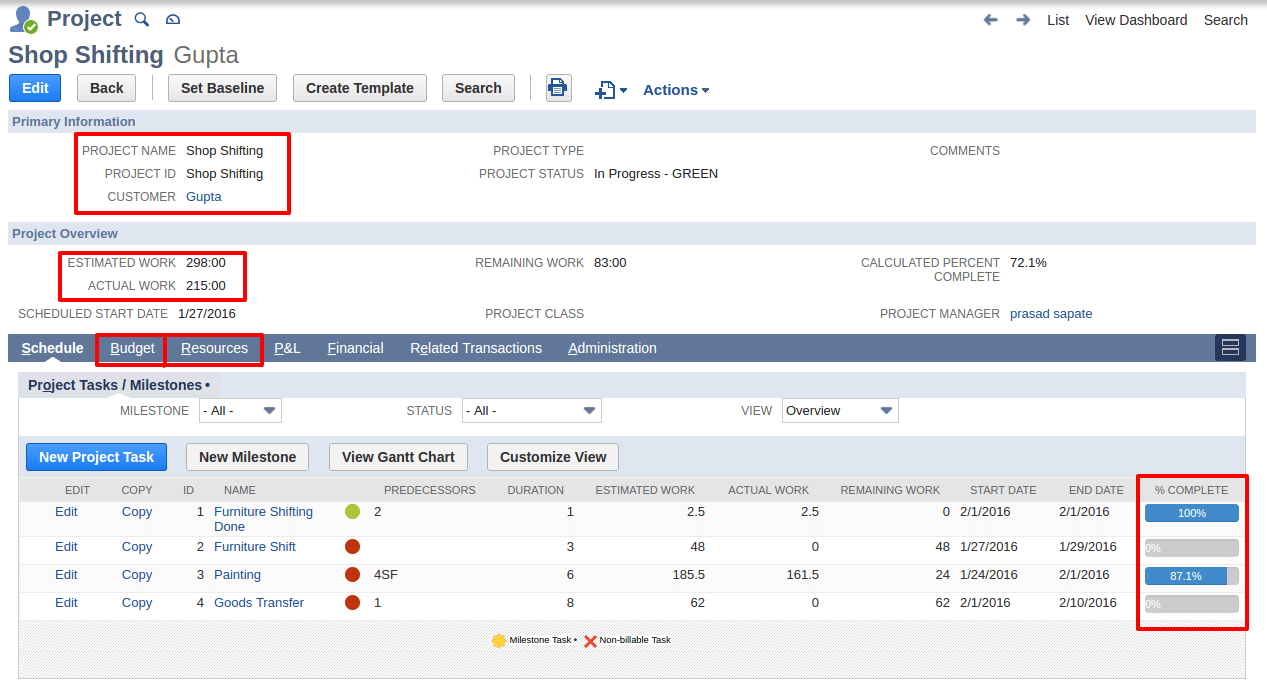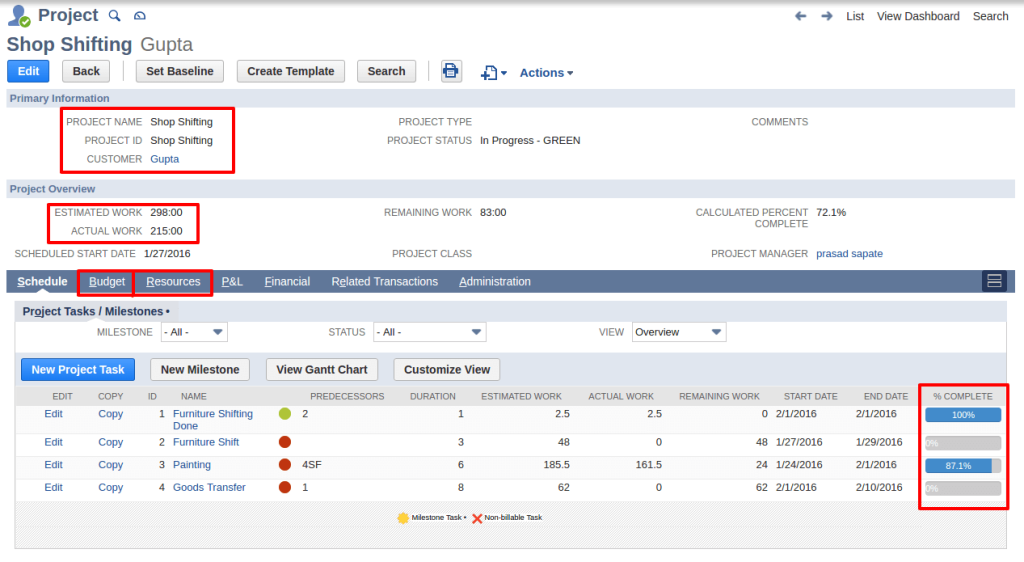 NetSuite is an app vendor from San Mateo, California. If you are thinking of starting your own business you might want to start by opening a California LLC. The NetSuite company specializes in selling business apps popular with online businesses. NetSuite focuses on producing cloud-based apps they market as software as a service (SaaS). Since many entrepreneurs now transitioning from physical to digital markets, many experts view NetSuite apps as the best alternative to on-site selling. 
When it comes to managing an online business, many companies often compare one vendor to another. One famous example is NetSuite vs Salesforce since they are both leading business app producers in the industry. To be able to grasp the difference between NetSuite from Salesforce, let us look at its products.
1. Enterprise Resource Planning (ERP)
NetSuite continues to create, improve, and maintain its app for Enterprise Resource Planning. ERP apps allow businesses to conduct their office operations remotely. An ERP app makes it possible for companies to:
Manage your finances
Monitor item production
Create business plans
Order Supplies
Manufacture Products
Conduct Sales and Transactions
2. Customer Relationship Management (CRM)
When an online transaction completes, any business must keep a record of their customers. To list all your customers, you can use an app specializing in Customer Relationship Management. CRM Software provides a central app for storing all the information about a particular customer. It will be easier for your business to share updates and tips or identify the needs of all your customers.
3. SuiteCommerce
To answer the expanding requirements of existing businesses, NetSuite delivers with its SuiteCommerce app. The SuiteCommerce app is NetSuite's platform for e-commerce activities. Aside from that, SuiteCommerce also provides an in-store point for NetSuite's other business products and apps.
4. Professional Services Automation
NetSuite's PSA is a business module with two apps: OpenAir and NetSuite PSA. The purpose of both OpenAir and NetSuite is to manage business projects, track progress, staff activity, accounting, and overall expenses.
5. Enterprise Performance Management (EPM)
Do you want to know how your online business is performing? Then an EPM app is right for you. NetSuite's EPM app helps finance organizations manage business expenses and budgets and allocate resources. EPM apps also provide forecasts, analysis, and reporting.
What is Salesforce?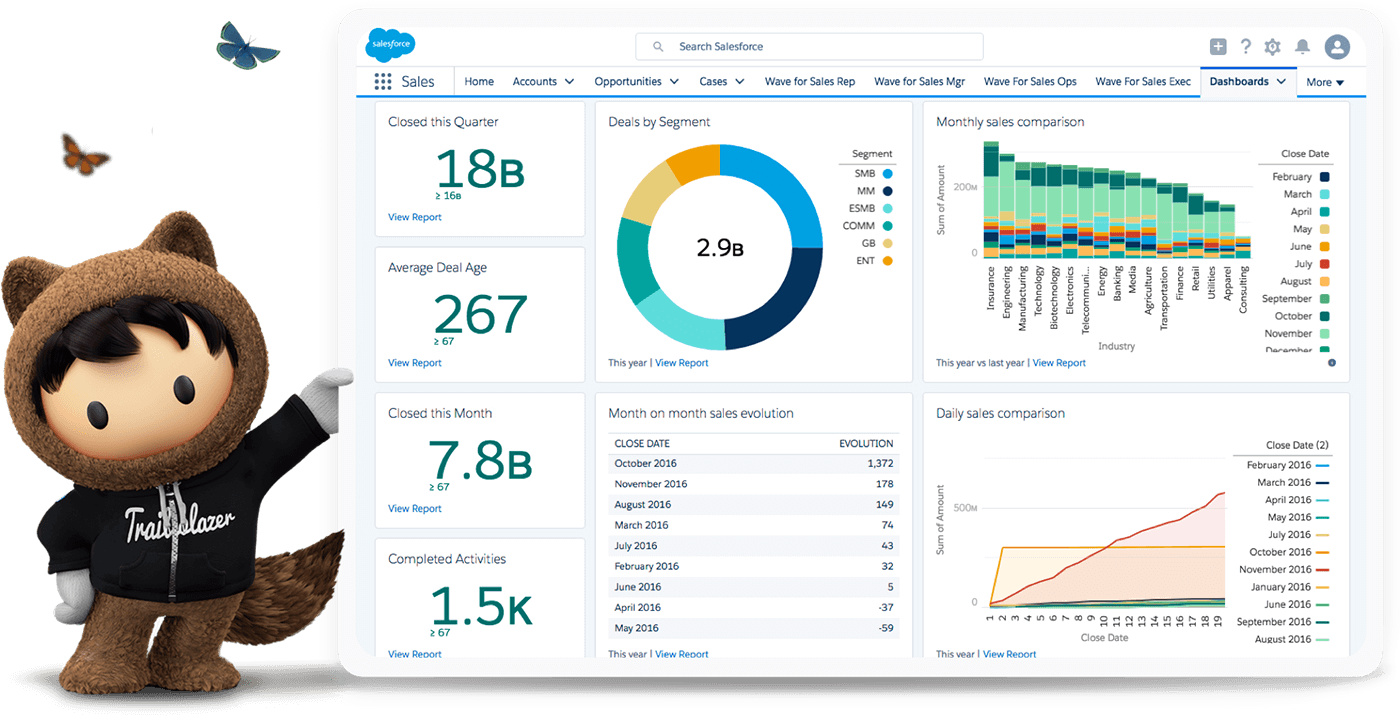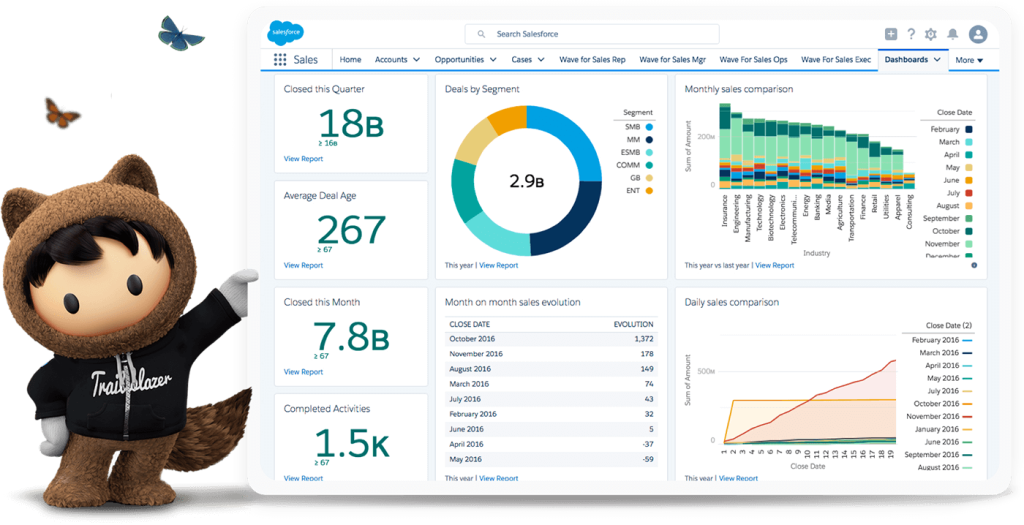 Aside from the famous NetSuite, we have Salesforce on the other hand. To clarify the difference between NetSuite and Salesforce: NetSuite provides several products specializing in ERP, CRM, and financing. Salesforce primarily focuses on CRM or Customer Relationship Management.
Salesforce Inc. is famous for marketing cloud-based CRM apps. The CRM app from Salesforce is great for establishing and maintaining customer relationships, providing support, and also conducting sales. The Salesforce CRM app is famous with worldwide marketing teams.
Let us now identify some cloud-based app products from Salesforce:
1. Customer Service
Businesses wanting a 24/7 attendant to their customers can utilize the Salesforce CRM app. It will be easier for companies to receive questions, complaints, and suggestions. Resolving customer issues and responding to their difficulties is also faster and more manageable.
2. Understanding Customers
While the Salesforce CRM app records all information about your customers, it is easier for businesses to identify their interests. Businesses can now re-engage their customers if a new product fits their needs.
3. Data Reporting and Analysis
A business sales representative can easily create reports about accounts they did not cover. Salesforce CRM app allows for flexible reporting and makes data analysis more accessible to its users.
4. Customizing Data
Any representative using the Salesforce CRM app can have many options for storing and changing data. You can also customize different types of data with the Salesforce CRM app. Tracking real-time analytics and enhancing customer experience is also a vital feature of the Salesforce CRM app.
Conclusion
Today, many businesses tend to transition from on-site markets to digital applications. Transactions are made more accessible and faster. We can only compare NetSuite and Salesforce when it comes to producing a cloud-based app specializing in Customer Relationship Management (CRM).