With the revolution in the manufacturing sector, industry 4.0 has introduced some technologies to incorporate the industrial sector with the smart digital world. You may have observed, whenever a new smartphone is launched, people rush towards it to keep them updated with the technology and to perform advanced tasks using smartphone apps.
Similarly, the manufacturing industry requires a boost in technology just to enhance its productivity and boost its working ability. This is what it looks from industry 4.0 perspective.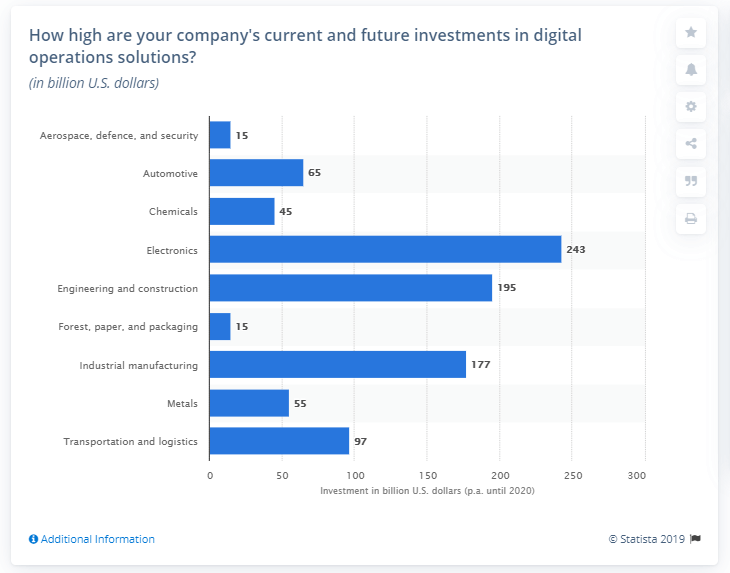 Different sectors are already investing high to match with the smart world.
Digital twinning is the one innovation that industry 4.0 has produced. It was launched in 2002 and is still in the process of improvement. Industrialists are hopeful that it will connect the manufacturing industry more with the digital world to boost productivity. According to Gartner's Survey, 75% of organizations that use IoT are already using digital twin or planning to do in 2020, and it is expected that its market worth will be near $36 billion by the year 2025.
Digital Twining and Industrial Manufacturing
You may now be curious, what digital twin really is. No worries, let's understand digital twinning and its relation with the manufacturing industry.
In simple words, it is the digital mapping of any physical service, product, or process. Look at this picture and it will clear all the ambiguity.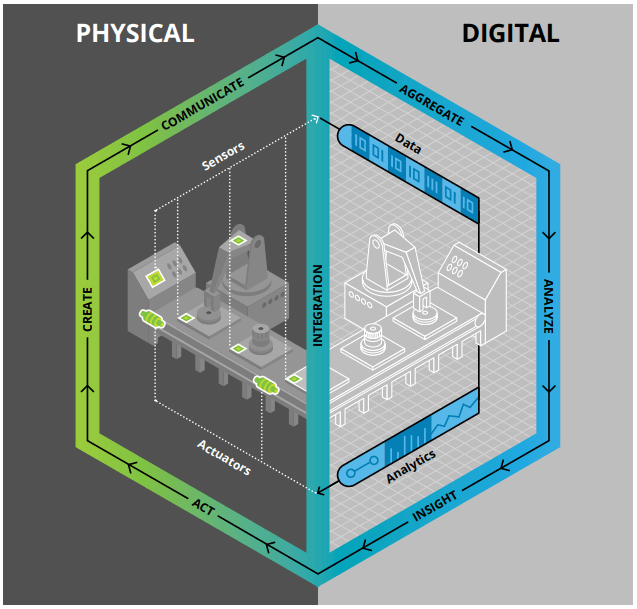 Different sensors are installed on the physical asset that provides manufacturers with the data to analyze the process, from anywhere, increasing efficiency and productivity.
Due to its ability to digitizing processes, manufacturers can make decisions based on provide insights. They can also indicate problems even before they occur, prevent losses, and can plan for the future by developing new opportunities using these simulators.
The Impact Zone In The Manufacturing Industry
The digital twin is not directly integrated with the manufacturing industry. It has a history. Like every other thing, it was nowhere in the industry before 2000. Then it was introduced, and advancements occurred gradually.
Initially, the whole

manufacturing process

was based on physical systems.
Then, sensors were placed to keep an eye.
Further, the sensors were updated to provide meaningful data along with tracking the physical system.
The fourth step is not achieved completely, where, after providing insights and analyzing problems, the system can use artificial intelligence and machine learning codes to take necessary steps itself.
Well, with these modifications, the manufacturing industry can implement digital twinning in 4 different sectors to achieve a higher level of productivity and efficiency.
1.

Engineering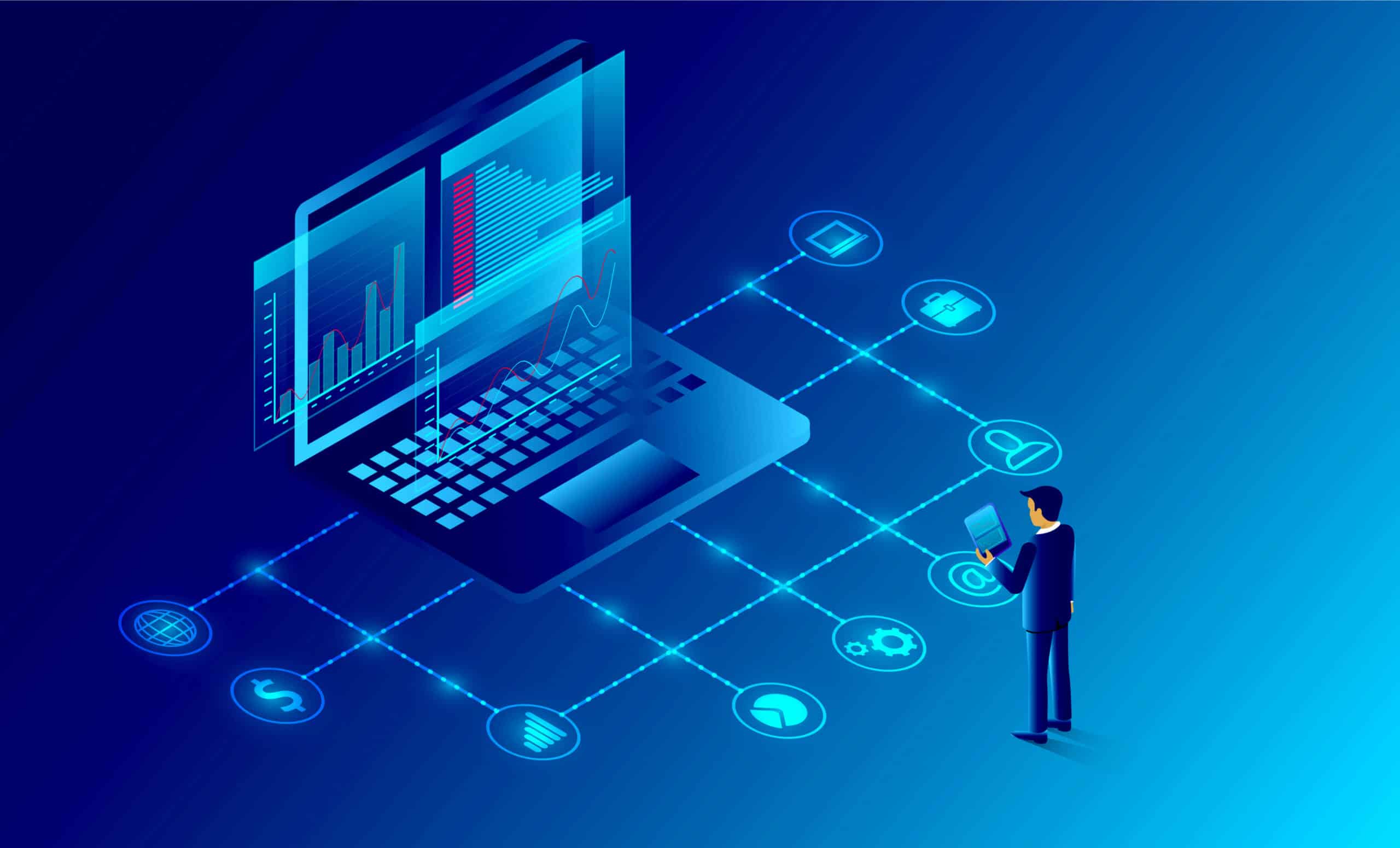 Products like virtual mirrors are the best example of engineering that utilizes digital twins to increase the productivity of a team. Often, in engineering projects and physical designing of products, several teams are working side-by-side to produce quality goods. They often face issues while communicating with others results in delaying a task.
With the help of digital twinning and virtual mirrors, a representation of what is going on the other side enables engineers to discuss things simultaneously. It not only saves time but takes productivity to the next level.
Apart from that, engineers use digital twin technology to design virtual representations of their future products. This gives producers a vision of how the final product should be. The same data is used while manufacturing the product and for the continuous improvement of the in-process goods.
2.

Design
It has not been in practice to collect the data from customers after the product is sold. However, now, digital twin enables manufacturers to keep the customer's feedback. Consumers are demanding more customized products that can be designed according to demand. It is now relatively easier to integrate customer's feedback to the manufacturing process for more customized products.
For example, you are a custom car producer. Customers can select different parts, colors, wheels, and other specifications as per their choice. Now what digital twin will do, it will create a picture of what your customer is demanding.
Also, by capturing the usage data if your customer, you can analyze how customization impacts the performance of the product. It will allow you to offer more reliable and customer-preferred options to your consumers that will not only full fill customer's demand but also helps you with improved productivity in your future products.
3.

Production
Using Digital twinning technology, you can not only analyze what's going on the production site but can also predict future problems and their solutions. Let's have a look at how digital twin works in the production sector.
You can easily view the on-going process in your device anywhere, anytime. This helps you handle multiple projects at once, making you more productive.
4.

Operation
A digital twin is creating an impact on the operation sector as well.
a.

Products in the Field
Remote commissioning and proper diagnostics of the products enable manufacturers to reduce their costs and increase their productivity. For example, if a malfunction occurs, the digital twin will analyze the problem. The provided information will help to order the required equipment.
b.

Future Products
The quality of future products can be increased by analyzing current products. Digital twin allows you to feed the data from recent previous products into the system so that it can improve the manufacturing of future products.
Digital Twinning and The Ecommerce Sector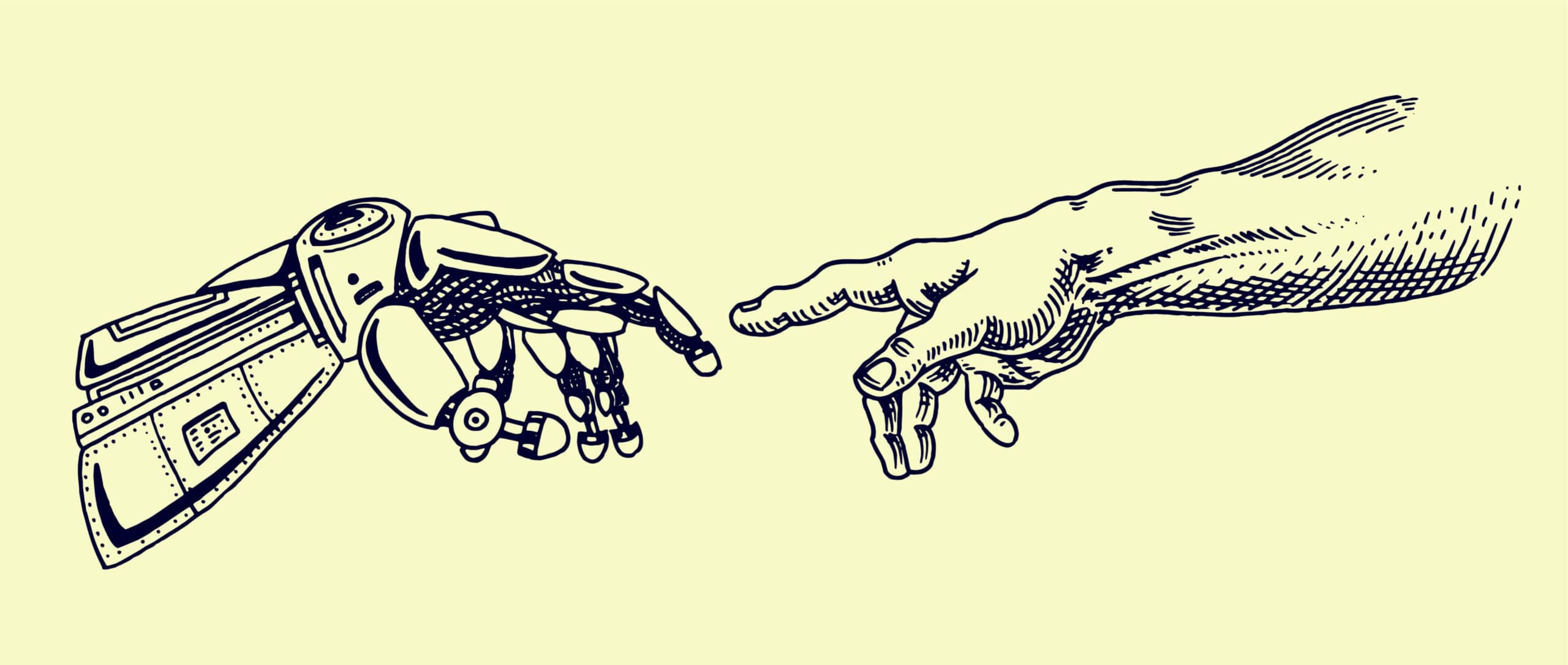 In a seminar I attended on 'Advanced technology and eCommerce Sector' at the University of California, Los Angeles, Mrs. Sarvana K. White, Ecommerce Specialist and Head of Technical Department at Crowd Writer said, "Digital twinning keeps you satisfied with the product you are selling. It helps you to conduct product simulations and perform necessary changes in the manufacturing process."
After the seminar, I met her, and she further added:
"Digital Twin will do a lot more for the eCommerce sector in the coming couple of years in the course of affordability, versatility, efficiency, and productivity."
Some Real-Life Examples Of Digital Twin
Let's look at some in-process examples of digital twinning around the world.
A complete digital twin of Singapore city was built by a European company in early 2018 as a 3DExperince city.
"FormulaOne", a car racing company has used digital twinning to enhance its product's performance.
The digital twin is used widely in the wind energy sector to enhance the operation process.
In China, at the Spring Festival GALA, four human hosts were actually joined by their twins. These twins were created using a digital twin by ObEN. It was aired on China Central Television.
Digital twinning is used in healthcare to monitor patients through different sensors.

NASA is working on it

since 2011. They are already monitoring movements in space.
Just imagine if we can observe the universe sometimes using digital twinning technology. How great it would be?
What is Next? Digital Twining to Your Business
Digital twinning has a bright future itself, and it can brighten your business as well in the future. Digital twin technology is all ready to model new businesses. From selling physical object-oriented performance data to selling these objects based on predictive analysis, digital twinning will facilitate all.
However, before heading too deep into digital twinning, small business owners to master it's current utilization of how it is being implemented to the manufacturing sector with existing IoT infrastructure.