The HR department is one of the most important driving forces behind every organization. They are present to ensure the smooth running of employee affairs and relations with the management.
HR departments cater to various sizes of organizations, from small to large, and to do this successfully, they require various HR tools.
Some HR processes are so tedious and complicated, that only the right resources and tools can help to ensure a steady and reliable running of affairs.
HR resources are useful for diverse aspects of human resource management and they are available in various dimensions and capacities. As a result, many organizations are starting to adopt these modern tools and resources to improve their daily operations.
Because many of these tools emerge every day, keeping track of the best and most preferred tools for work can be a challenge.
This article lists five categories of the necessary tools your HR department will find useful and how you can use these tools to improve company processes.
If you're ready to give your HR department a much-needed boost, here's what you should know.
5 Most-loved resources every HR department should adopt
The following tools and resources are categorized under five aspects of Human Resources operations; employee engagement, recruitment, communications, corporate giving, and employee management.
1. Corporate giving software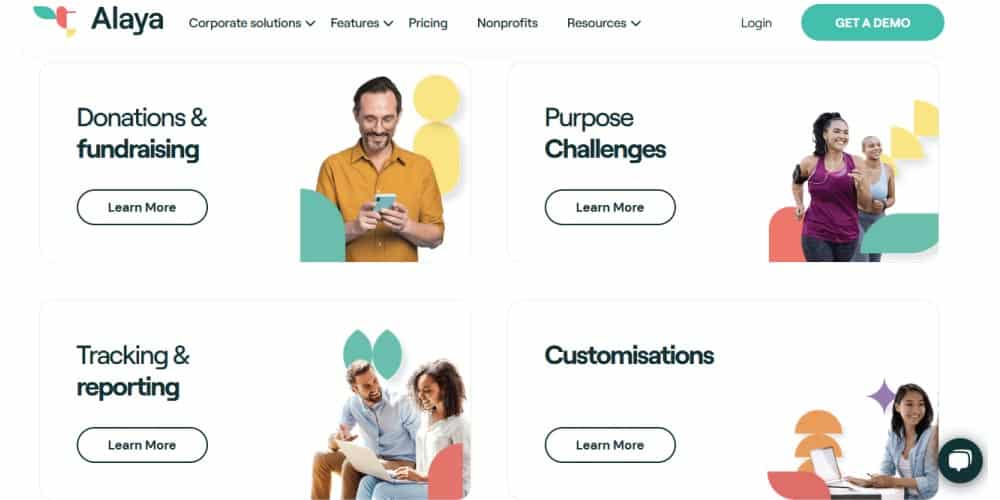 Corporate giving is a strategy many companies employ to enable their employees to give back to the local community or society at large.
Also called workplace giving, it can occur in various dimensions, including through fundraisers, personal donations, volunteering, donation of relevant items based on specific needs, etc.
Corporate giving is essential for every Corporate Social Responsibility (CSR) strategy.
A CSR strategy is important for corporate bodies because it creates a positive impact on the employees and community, it improves the brand image, increases revenue, improves employee productivity, and so on.
To achieve better corporate giving results, HR departments need to invest in a good corporate giving platform.
A corporate giving software or platform is a digital tool that streamlines the workplace giving process, creates accurate reports on the CSR strategy, and aligns the CSR program with the employees to aid better operations.
A good example of corporate giving software is Alaya. It is an efficient program that makes doing good seamless for both ends of the CSR and HR teams.
It helps to track and report project success, helps to smooth the donation and fundraising process, it even assists with field & online volunteering management.
It is an all-in-one platform that helps HR teams give employees a purpose based on their corporate giving activities.
Related:
2. Employee engagement tools
A highly engaged workforce is more productive and, in the long run, happier. One very effective way to improve employee retention and workforce loyalty is to keep them engaged at all times.
When employees start to feel as though there is nothing for them to do or keep busy, they become eager to check out other options. That is the last thing any HR department wants.
The cost of onboarding recruits starts at $400 per year per new hire (on average). This is the cost for onboarding only, and no training or recruitment. Engaged employees will like to stick with the company, reducing the need to bring in new hires frequently.
To ensure that employees are engaged at all times, every HR department needs employee engagement tools. Employee engagement tools help employees feel connected to their workplace to encourage them to take certain actions about the company.
Employee engagement tools help employees engage with their company culture, align with the mission and values, find a sense of community belonging and enjoy their overall experience as company members. Perkbox is one employee engagement tool that provides all these benefits and more.
The employee recognition and rewards platform for HR teams helps provide fantastic employee reward schemes to motivate employees and improve their engagement. It provides over 1000 perks, employee rewards, and much more to harmonize your employee benefits and rewards globally.
3. Recruitment tools for jobs ads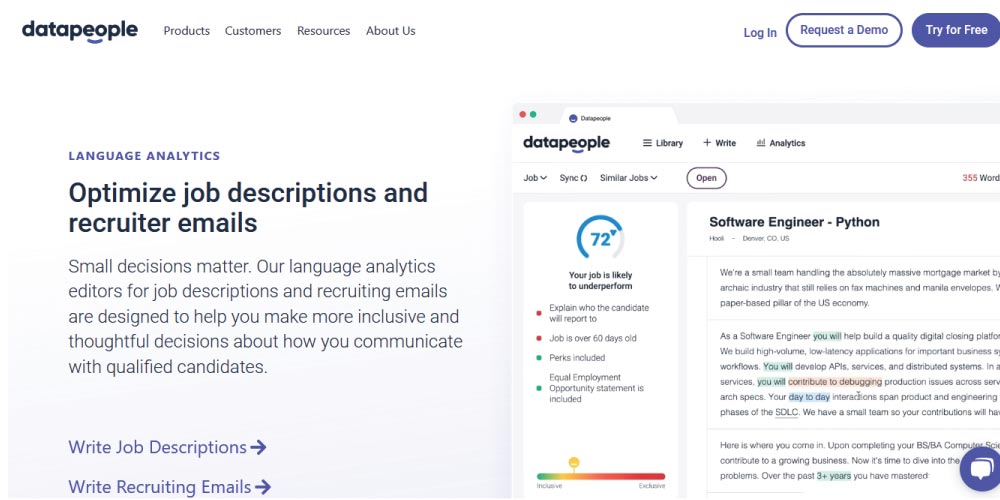 The recruitment process for every HR team can be hectic and tedious. From creating job ads to finding the right platforms to place the job ads that will help you find the most exceptional talents for the job, the process is long and winding.
It is one of the least-loved aspects of HR management, and without the necessary management tools and platforms in place, recruitment processes can become poorly managed. Thankfully, with AI-powered tools to simplify the process, it can soon become outstanding.
For instance, drafting the right job ad to attract the right talent does not have to be a chore. Using the appropriate phrases and words can help you land the best candidate quickly and without hassle. Tools like DataPeople help you analyze your job ad until it accurately describes what you desire.
DataPeople helps you optimize your job descriptions and recruiter emails until it sounds highly professional and inclusive and portrays the company as thoughtful about its candidates.
The language analytics tool helps improve seemingly unimportant decisions like job titles, candidate requirements, etc., that may look insignificant but can create a big impact on how candidates view your company.
4. Employee management tools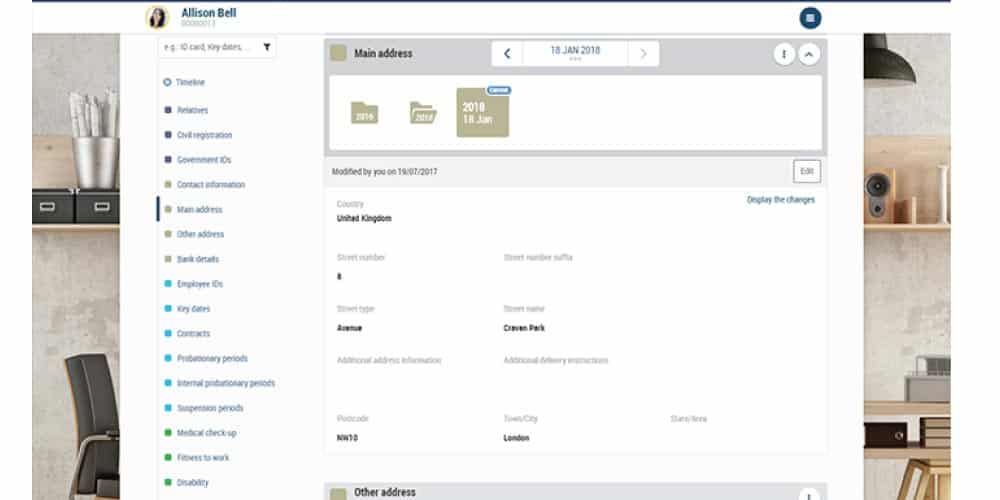 As essential as recruitment and CSR strategies are, managing the already existing talent or workforce is one of the crucial duties of the HR team.
Key functions like performance management, learning, and development, compensation management, are all part of the activities that make up the affairs of the HR team.
These processes become challenging and tasking because many of them are repetitive and time-consuming. This is what makes employee or talent management tools necessary. They are useful for automating and optimizing the entire responsibility of talent management processes within the organization.
It helps to make functions like recruitment, employee learning, and growth, keeping track of every employee, and managing their performance quickly and successfully. Talentsoft is one tool that helps HR teams get a grip on employee management, one employee at a time.
With Talentsoft, even the most decentralized organizations can find it easier to make better management decisions because HR teams have access to employee information all in one place.
It becomes easier to identify skill gaps, train and improve employees and build corporate programs with this tool.
5. Communication resources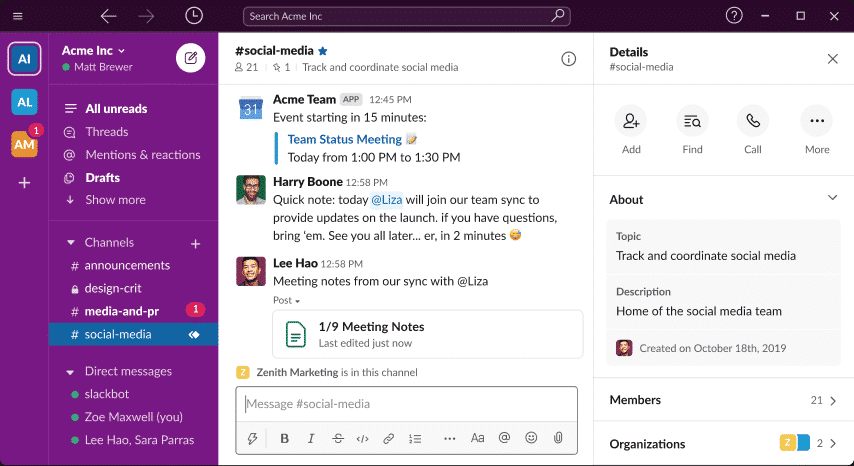 The HR team is often in charge of disseminating information across the board and ensuring the best communication practices between employees and management. They work to keep the teams connected so that there is a seamless way to pass information from one person to the other.
A smooth communication channel reduces challenges like human errors through assumptions, disorganized communication to clients, disunity in company information, and so much more. There are various communication channels that HR teams prefer for improved and seamless communication.
However, the most-loved channel that many companies use is Slack. Slack has permeated the corporate communication space for quite a while now. It is not only highly efficient for remote teams; physical teams also use the platform for internal communications.
Slack allows for broader and general communication channels for disseminating information to the entire team and smaller groups for smaller units or departments to have more private communication.
It brings various messaging tools and features together that are essential for collaboration and time-saving.
Related:
How HR tools and resources help to improve company processes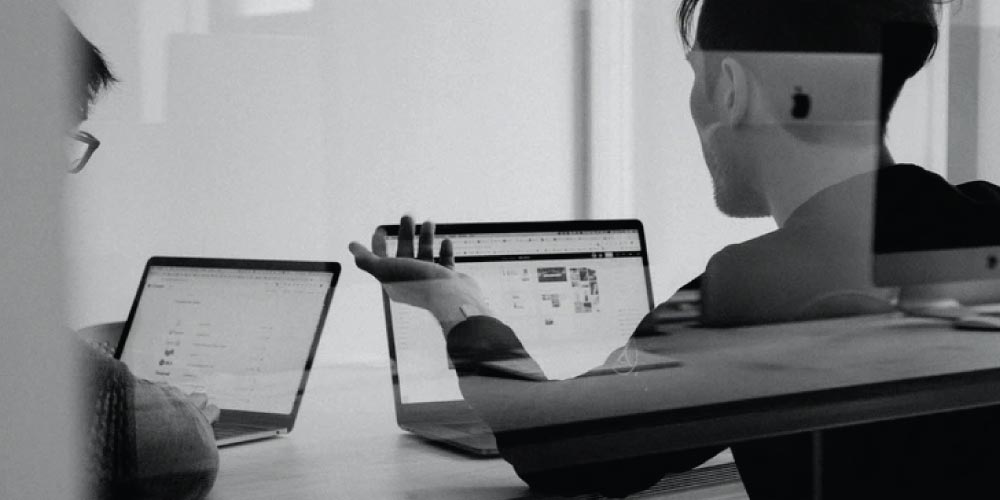 If you're unsure whether to move forward with using HR resources and tools, the benefits listed below can help you understand how it improves your company processes.
1. They improve collaboration
Many HR tools and resources provide adequate platforms for collaboration and teamwork. They allow employees and project managers to work together smoothly to achieve common goals faster and with more accuracy.
2. They improve organization
The HR department becomes better organized with HR technology because the tools help streamline, automate, and speed up their work processes. In addition, it enhances employee tracking, performance reviews, goal management, and challenges identification.
3. They help to make the most of feedback
Some HR resources encourage team members to give feedback on corporate programs, team building exercises, project management, and many other company-related activities. From this, HR teams can take note of the feedback and turn this information into actionable steps that lead to success.
4. They help to encourage communication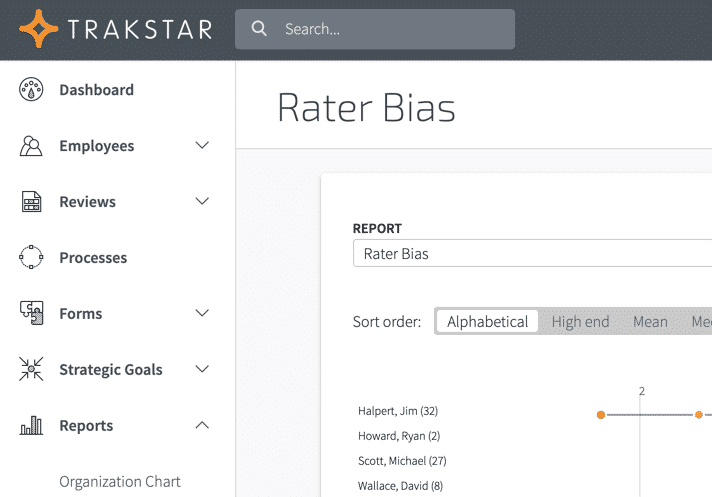 With HR resources, transparent and open communication between team leads, members of teams, corporate management can take place. Tools like Trakstar allow HR teams and other managers to track employee goals and help them stay focused on them with frequent emails and reminders.
Conclusion
HR resources or tools help to make the key functions of human resource managers easier and less tedious. For example, they automate repetitive tasks, use artificial intelligence to work out complex activities, and help to bolster team collaborations.
In this article, we have shared five important resources that help with diverse aspects of HR management. They include employee engagement, recruitment, communications, corporate giving, and employee management.