Especially as travel management has become essential, companies face budget restraints, a rise in travel costs, and limitations when traveling to business destinations. Additionally, there is a rising concern about the safety of people traveling due to the start of the pandemic.
90% of business travel was down during the pandemic, and surprisingly, it was estimated that less than 7% of business trip destinations were more than 1,600 km away from the start point.
Despite some challenges businesses face for travel management, we will show you six travel management tips your business should consider.
Travel management tips your business should follow
1) Make a plan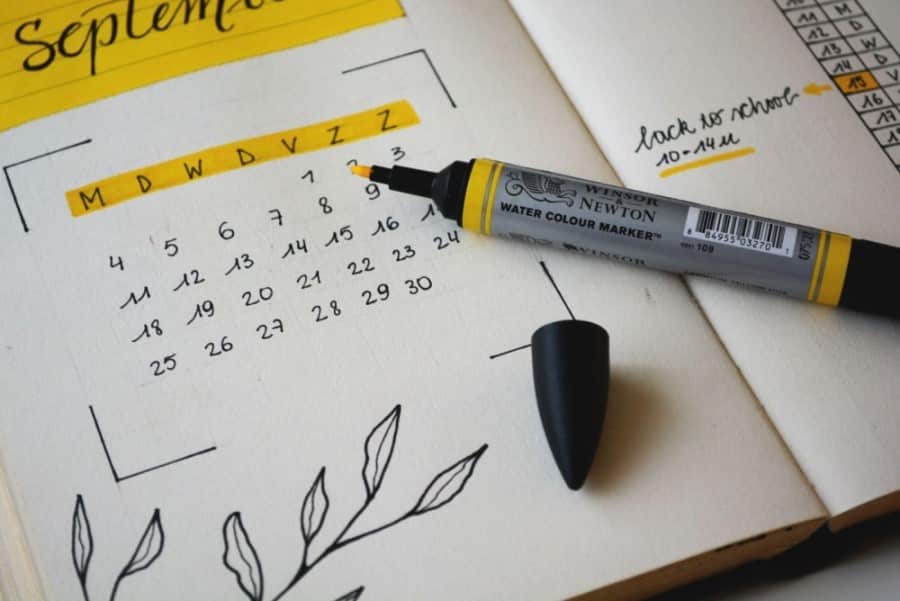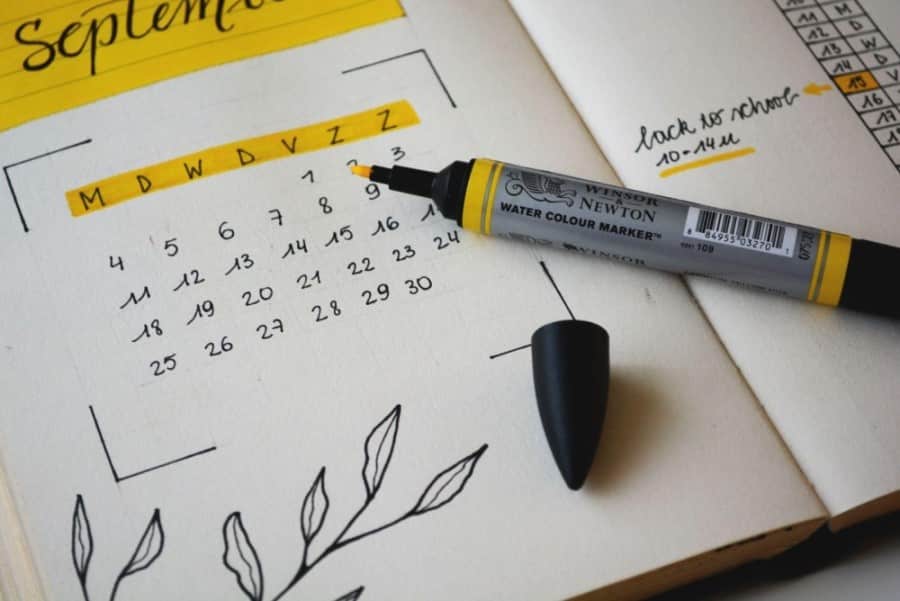 Before doing anything, you must plan ahead of time, so you don't get unexpectedly surprised. This involves finding suitable dates, the best time for a flight, the best location for accommodation, and much more.
Of course, when you are planning, talk to your team and check what works for them. When you get the correct information, then you can plan everything out the right way.
Avoid making plans before you negotiate with your team and providers. It may make everything complicated and will make you have to re-write the plan from scratch.
2) Negotiate
Negotiating with providers is essential in travel management. This may immensely affect business trip expenses, and at the same time affects the satisfaction of travelers, and much more.
Always negotiate the best rates and never disregard considering other services. It doesn't always mean you are saving money for the business if you get the lowest rates but pay for additional services. You may have to pay for these services separately, and that may add up to other costs.
For example, finding the cheapest hotel or hostel in town, but is far from the meeting area, adds up to additional transportation costs. Let's not forget that 40% of hotel guests are business travelers, so negotiation is the key here.
In short, the travel manager should consider the needs of employees and what their daily duties are. This way, before they start negotiating, they will know what is the best offer out there.
3) Set up a travel policy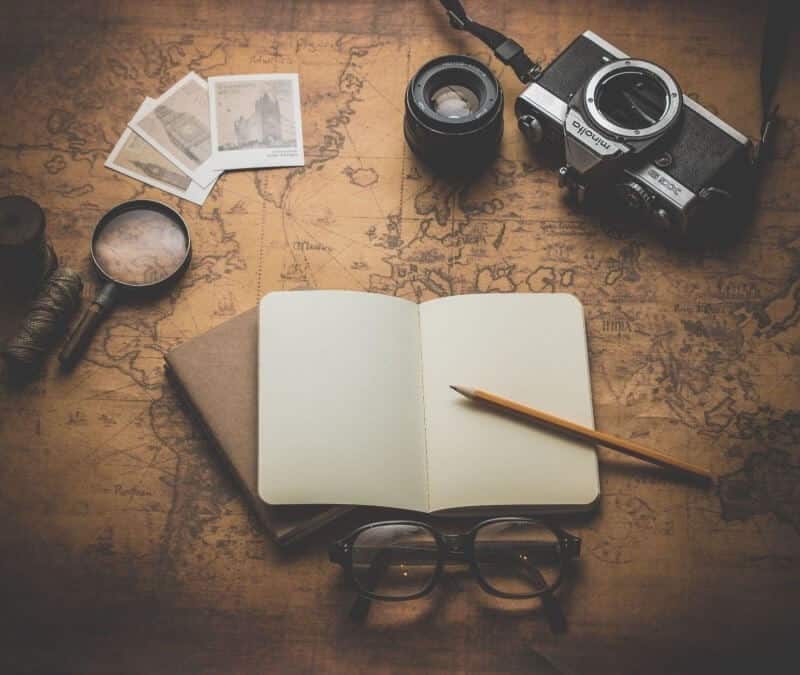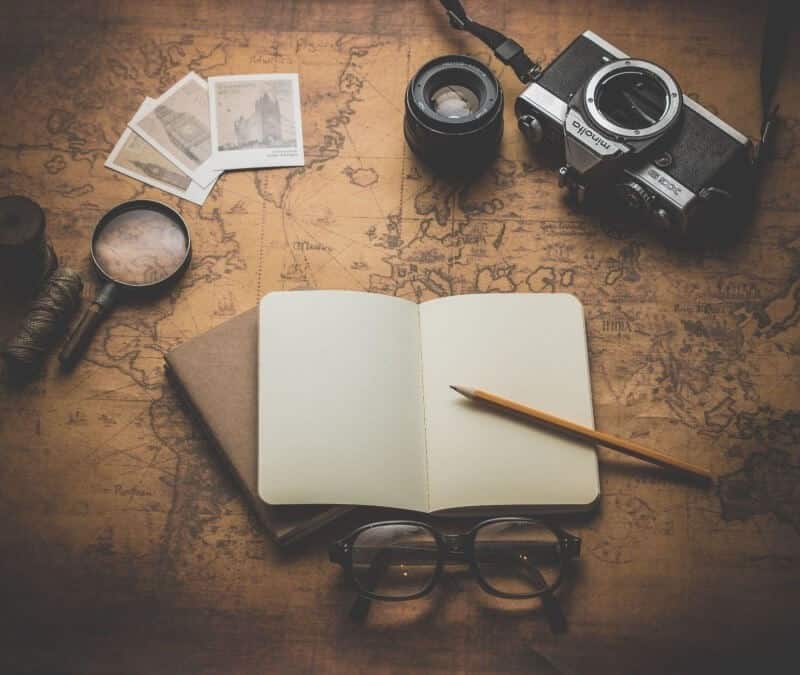 You must set up a policy that is in line with your business management's goals. Moreover, this will assist you in setting up a basic travel policy. In other words, the travel policy needs to reflect the business goals of the company.
Even with a decrease in travel due to the pandemic, business traveling is bouncing back.
When writing a travel policy, here is what you should do:
Define your objectives: include keeping costs down, making sure employees will be safe and comfortable.
Ensure it meets travelers' needs: consider common destinations for your business travelers and the best way you can ensure it for them. Are these areas suitable for your company?
Offer options: try giving employees options to choose from and recommend the best alternatives for hotels & flights.
Set clear guidelines: Your travel policy should cover all expenses that will be included, from accommodation to additional costs.
Show the travel policy: all relevant documents should be available for everyone at the company. The policy needs to be communicated to all the members, including the line managers, to be well informed.
When writing the policy, you can include extra helpful information like what they should do in an emergency and who they would need to contact. Other information can cover how they can reach their destination when landing and getting back.
Let's not forget about health concerns also. With new restrictions imposed, you must set up a plan for your team. Travel managers should be ready to:
Be prepared to cancel or change flights
Maintain social distancing
Be able to access fast security lanes
4) Cooperate with internal stakeholders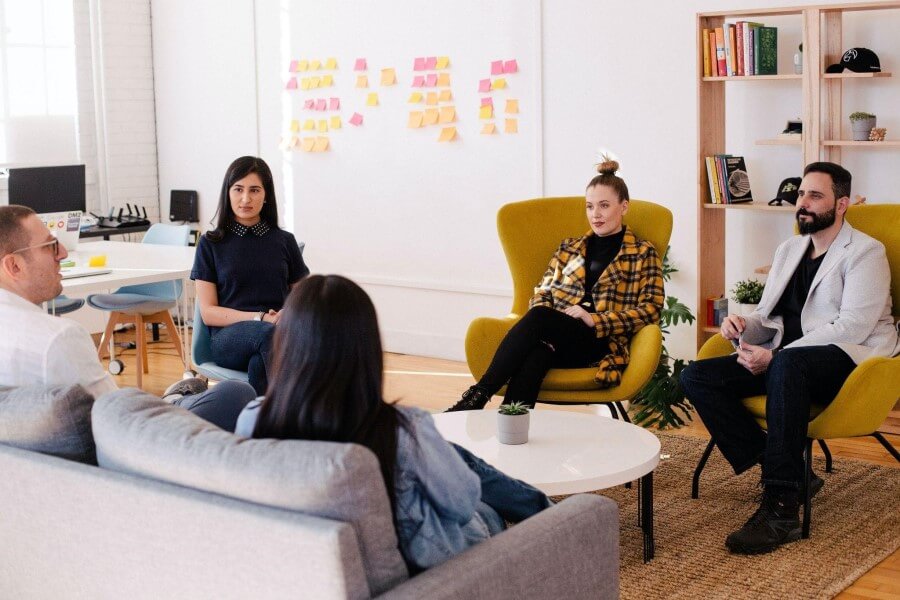 You must include internal stakeholders as you would include your employees as well. Traveling will impact employee morale, and let's not forget that it may create legal issues and harm people when not prepared.
Include your company's head of finance, the general counsel, the HR manager, the procurement office, or someone relevant. Even if your company has a security department, include them too to offer recommendations for safety and security purposes when traveling.
When including these individuals, they may assist you in answering the various questions:
Which is the best method employees can pay?
Which risks are assumed by the company when someone is with the policy?
Which risks does the employee consider if they are out of the policy?
According to TravelPerk, tech travelers break with the company policy slightly less than those operating in the consulting industry. 13% travel policy breaks in comparison to 16%.
5) Have a plan B
Business traveling restrictions are changing day by day. Additionally, new tools and trends are going on in the business traveling world all the time. And what happens when you are following something outdated? It just means you are going to face higher costs and lower efficiency rates.
That being said, a plan b is vital in these cases. Unforeseen events are challenging to predict, and trust us; they happen often! A meeting may be canceled, an event may change dates, a last-minute cancelation, and we can go on and on. Especially during the pandemic, don't be surprised if you run into these situations, you must have a business trip cancellation guide.
Before setting everything up, try to contact your providers and ensure flexibility regarding transportation and accommodation. Your providers are aware of these situations, and they'll let you know what they can do for you in those situations.
Hence, sometimes you may run into different situations such as bad weather, instabilities, car accidents, and more. It is a good idea to have a crisis plan, aka plan B. This plan should define what travelers should do in case they face these situations. Just like Dan Lok said:
"Wish for the best and prepare for the worst" – Dan Lok
6) Use a travel management software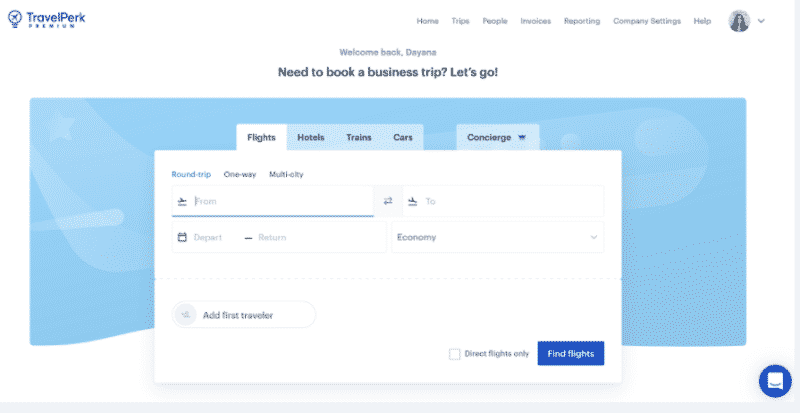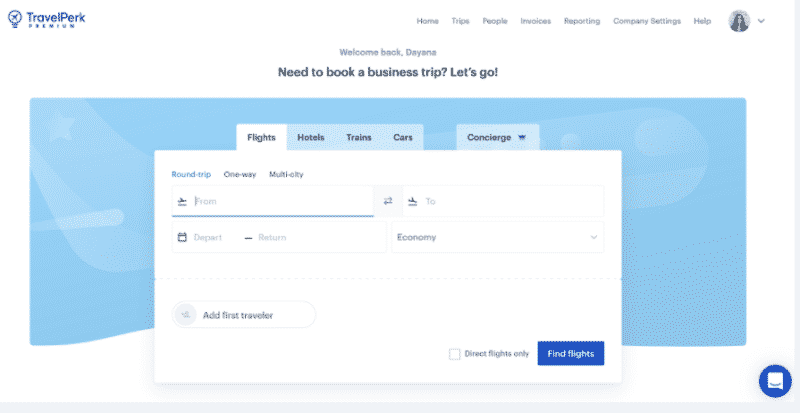 Travel-management software has become common for businesses of all sizes. Compared to doing everything manually, it has made everything easier regarding booking and managing travel for businesses.
You may be asking what travel management software is?
Travel-management software is used to book and manage trips, track and report on previous ones.
Travel-management software can help you make budget decisions easier but won't include what you need for tax and accounting purposes.
Something you should keep in mind is that travel management software has separate tools. Moreover, we will show you some recommendations that will help you choose the best tools regarding expenses and much more.
TravelPerk: a top tool for booking and managing travel
TravelPerk's travel management software offers the largest travel inventory in the world. It is relatively easy to use and allows you to book travel within policy.
TravelPerk provides finance teams and travels budget owners with all the essential features such as:
Travel spend tracking
Expense reporting and integrations
Compliance insights
Additionally, Travelperk offers business travel software for free.
Expensify: a top tool for managing travel expenses
If you are worried about travel expenses, Expensify has a solution to it. It even offers a mobile app that allows you to take a picture of your receipt, and it automatically enters the data for you; this is called easy expensing.
Additionally, Expensify offers a credit card offer, where employees won't have to worry about receipt uploads associated with their transactions.
Rocketrip- another top tool
The Rocketrip platform is another tool that allows businesses to manage their travel costs and encourage their employees to make better choices. This tool predicts the cost of every trip, offers money-saving tips, and rewards employees who spend less than expected. It is a platform that helps you save money when traveling.
Wrapping up your 6 travel management tips
That's it for this article. We are wrapping up and these were our six travel management tips that every business should consider following. Unexpected events may always occur when you are on the road, and it isn't pleasant, although there is always a solution for every problem.
It doesn't always mean that a canceled plan can't be substituted. A plan B may be just as good as your first plan in some cases. Every occurrence is an experience and that is what makes life interesting.
A business like yours can implement these strategies and ensure travel safety, satisfaction, and overall quality. Never underestimate how much business traveling can affect your overall company's productivity.
---
More Readings for you: