Trello is one of the most popular project management tools available in the market designed to help individuals and teams collaborate and get things done. Trello is a flexible Kanban app which makes planning projects and tasks easier. With more than 25 million users Trello is undoubtedly the most used project management application. So, what's the big deal here? Why does everyone love Trello? After having used Trello for the past 5 and more years along with other tools I found just one dominant reasoFtabln i.e 'Simplicity'.
The ultimate goal of choosing a project management tool is to evaluate whether it facilitates completion of your project management goals.
Not all projects are the same and so it's important to understand the strengths and weaknesses of Trello before you start bringing your team on-board. Don't settle for less because there has to be a tool that perfectly meets your requirements.
Trello for Mobile
1. UI/UX and Ease of Use – 8 out of 10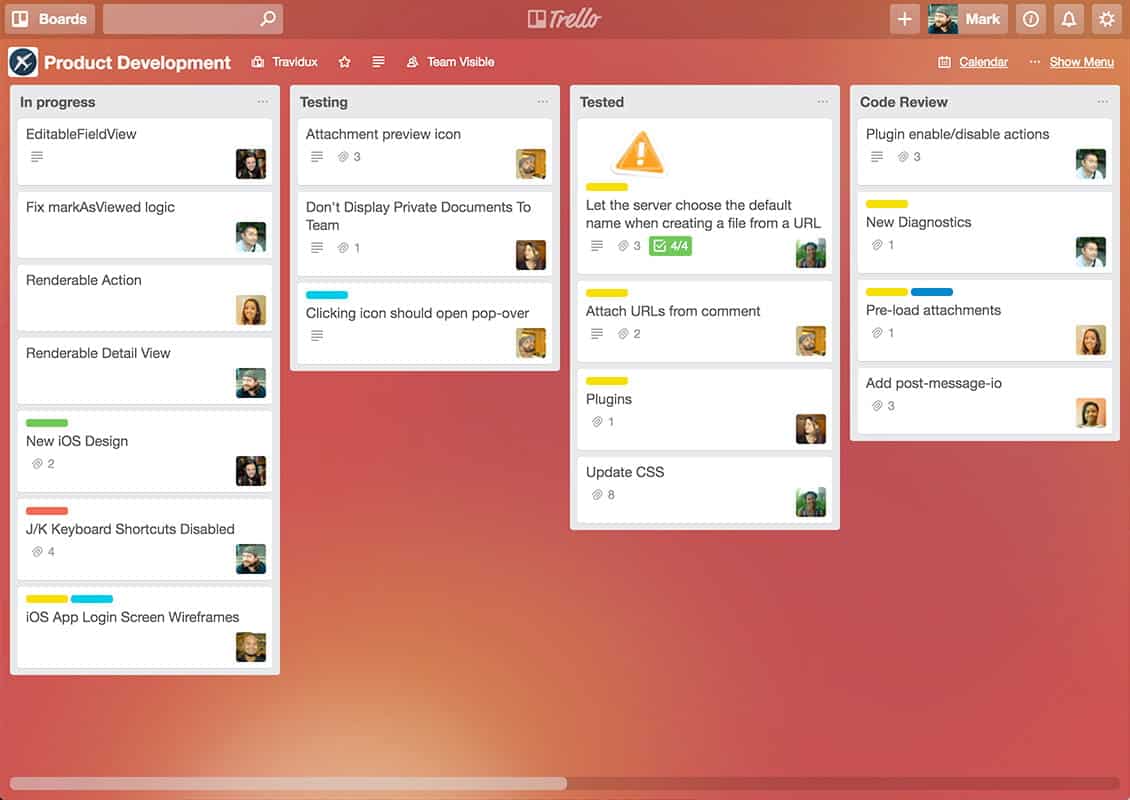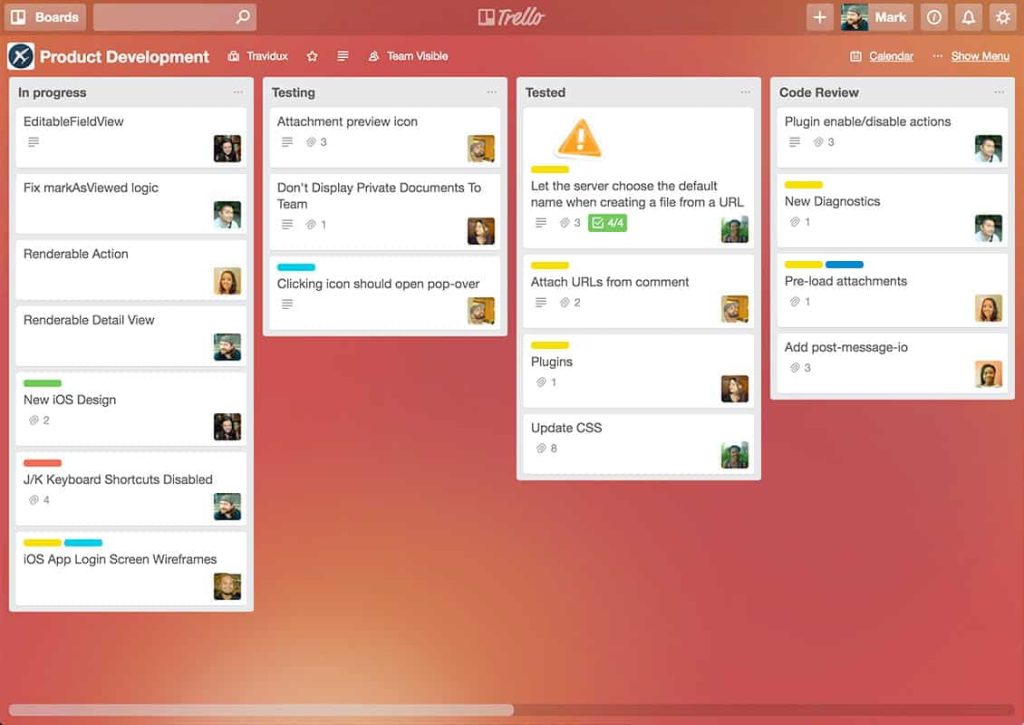 Trello on-boarding is extremely simple with a minimal learning curve. No matter what industry you belong to, you can get started with Trello in a jiffy. Trello lets you create boards for projects and cards for tasks (a nomenclature they use).
The reason it is so simple is due to the drag and drop functionality and also the Scrum/Kanban methodology it uses. Even though you have many customization options like changing the background, adding labels, apply colors but I still believe the design itself is a bit outmoded. It's not that Trello's design is bad, it's just that I have seen other project management apps with better and modern user interface. Hence in comparison to some of its competitors, Trello could improve in the overall design and experience.
---
2. Features & Functionality – 7 out of 10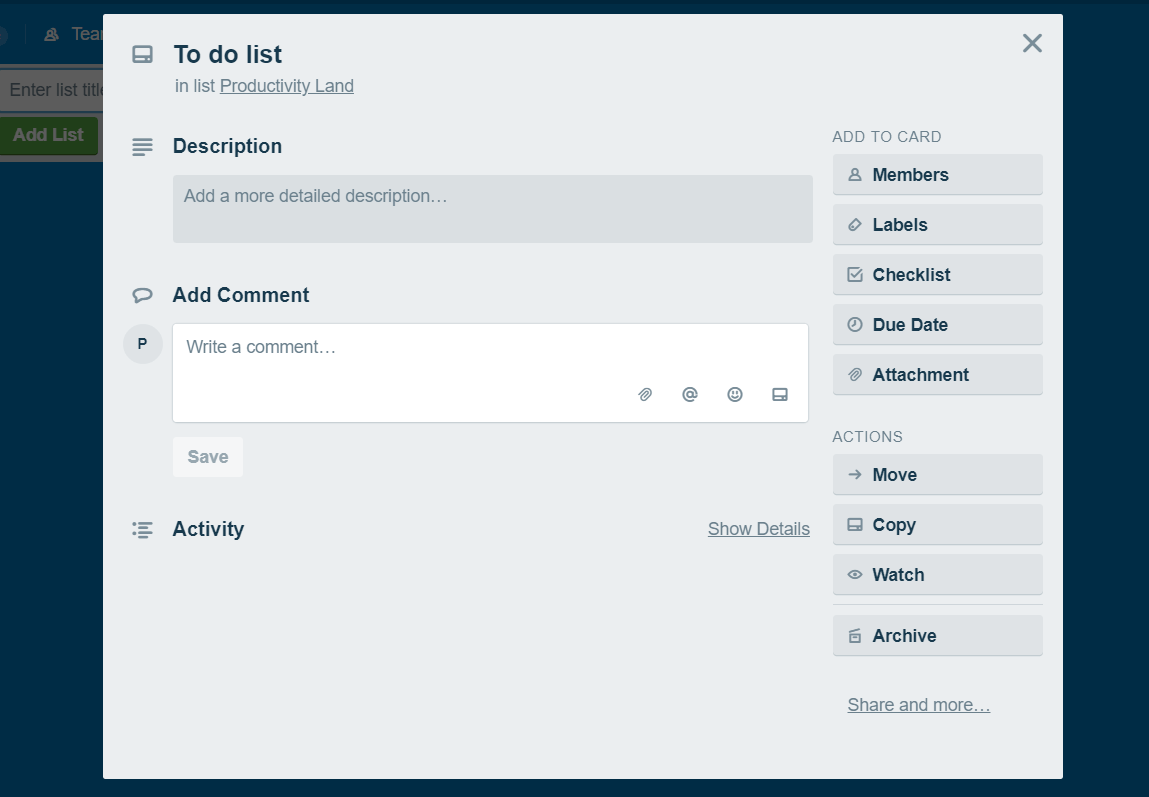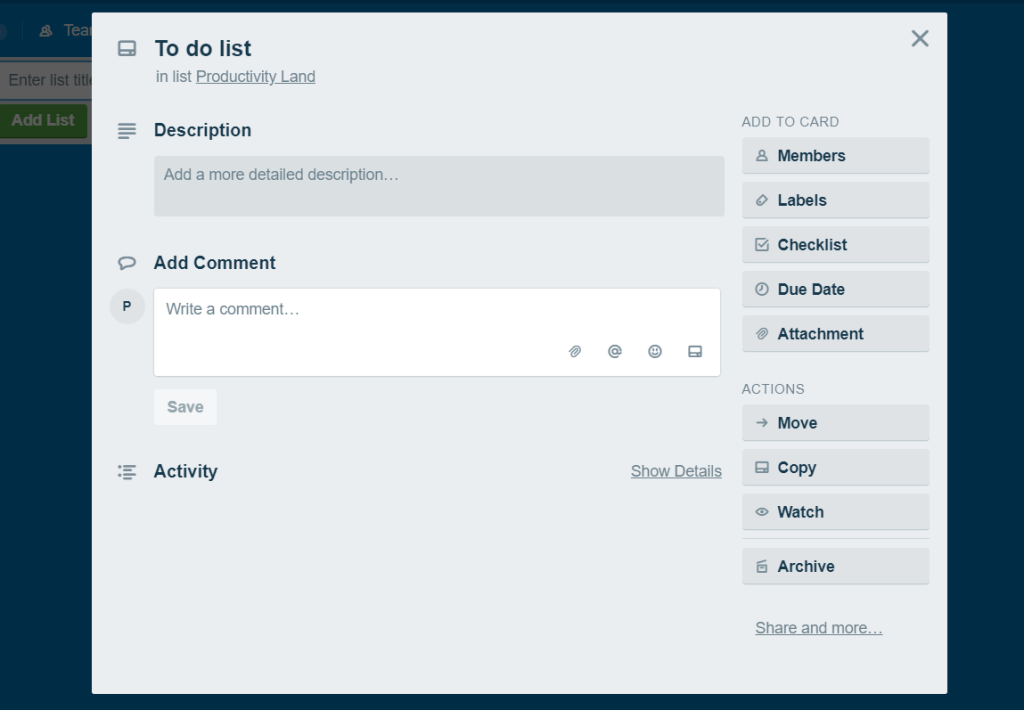 Trello comes with some awesome features and power-ups. But does Trello provide you with a complete lifecycle of project management? The answer is 'No' and which is why it may not be an ideal tool for larger organizations with complex projects. It will always remain the same simple yet effective project management tool for smaller teams with limited functionality. Here are some of the key features of Trello which make it so effective for small sized projects.
Drag and drop functionality
Easily add checklists
Set due date and time
Keep track of everything through the activity log & progress meter
Keyboard shortcuts for quick accessibility
Upload unlimited attachments
Assign tasks to multiple team members
Customize notification preferences
Ability to archive your cards and boards
Add categories, labels, and tags for easy organization
Integrations
Trello provides plenty of power-ups which make up for the lack of built-in features. Here are some of my favorite integrations:
Slack
Jira (Trello-Jira integration)
Gmail (instantly add emails as tasks)
Timeneye (enable time tracking)
Card Aging (easily spot which cards haven't been touched in a while)
Plus for Trello (get essential reporting in Trello)
IFTTT (for workflow automation)
Check out other Trello power-ups and integrations here.
---
3. Pricing Plans – 8 out of 10
The basic version of Trello is free and to be fair you won't feel the need to upgrade unless you wish to use power-ups and integrations. It's a bit like Slack in this regard. You don't have to upgrade unless you REALLY have to.
Plan
Pricing
Features
Trello Free
Free

Unlimited cards, boards, lists, checklists, team members and attachments
Max. file attachment size up to 10MB
One Power-Up per board plus basic integrations like Google Drive and Dropbox

Trello Business Class
$9.99/user/month

All Trello Free features
Unlimited Power-Ups with advanced integrations
Max. file attachment size up to 250MB
Better organization of boards with Collections
Customized backgrounds and stickers
Priority support with guaranteed 1 business day response

Trello Enterprise
$20.83/user/month

All Trello Business Class features
Single Sign-On (SSO/SAML)
Better security through 2-Factor Authentication
Personalized on-boarding assistance
Priority email and phone support (1 business day)
Trello offers both monthly and annual subscription to users. You can get a full refund within 90 days of your Trello Business Class subscription. Trello also offers 'Smart Billing' where you are only charged for active users.
---
4. Security – 8.5 out of 10
Trello has a robust security infrastructure in place and enforces policies and procedures to make data secure and available at all times. Trello also has a bug bounty program that pays from $200 to $5,000 depending on the severity.
Here are some key security features:
Data encryption in transit and at rest
Encrypted full backup every 24 hours
Frequent vulnerability scans
An internal review by Atlassian's security team
SAML 2.0 SSO for Enterprise customers
---
5. Customer Support
Many evaluators base their decisions on customer support of the product and you should too.
Email, Phone & Social Media Support:  Trello provides email support to all including free users during usual business hours (9:00AM to 5:00PM EST). You can reach out to their support via email (support@trello.com) or through dedicated support twitter handle.
Got @trello questions? Tweet at us here or check out https://t.co/4nEoyjw7Cz. Still stumped? Email us at support [at] trello .com for help.

— Trello Support (@trellosupport) November 11, 2015
Trello also has a well thought out and written knowledge base that answers most of the frequently asked questions. All-in-all Trello does seem to respond to customer inquiries within 1 business day which is good considering the number of users that they have.
---
Final Verdict
Trello can be great for managing projects that require Kanban approach. It has most of the basic features that make the rudimentary task management quite effortless. Trello's onboarding is very straightforward and it won't take more than 5 minutes for you to get started which is phenomenal compared to complex project management apps out there.
Is Trello flexible? Yes. Is Trello powerful? I'd say no.
How has your experience been with Trello? Don't forget your rating impacts the overall score. Rate and comment below.
What project management software would you like me to review next? Leave me an email at frank@productivityland.com with your ideas and suggestions.
---
Check out other reviews at Productivity Land