Launching your own business?
Well, you may have probably heard of the old pessimistic adage: "95% percent of new businesses fail."
Okay, but have you ever thought of what do the other 5% do right that makes them successful? What separates the winners from the losers? How can your business break out from the pack and thrive while your competitors wither and die?
The truth is there are no hard and fast rules for business success. If there were, there wouldn't be so many new business failures. But it does not mean that you shouldn't take any measures to prevent a potential failure. Increasing your chances of success by doing things that are within your control is always a good idea.
There's Hope In New Numbers
To begin, the old adage that claims 95% of new businesses fail is false. It's not as bad as it seems out there for business owners.
For example, statistics from the Small Business Administration (SBA) show:
80% of new businesses survive their first year.
50% survive their first five years.
33% survive their first ten years.
This is a far cry from the 5% survival rate commonly quoted, but 67% of businesses failing within ten years is still a big number. Obviously, the real risk of failure is there.
Now, let's look at what exactly separates that 33% of successful businesses from the trash heap of failure and what you can learn from them.
So, what successful businesses do that others don't?
1.

They Plan For Success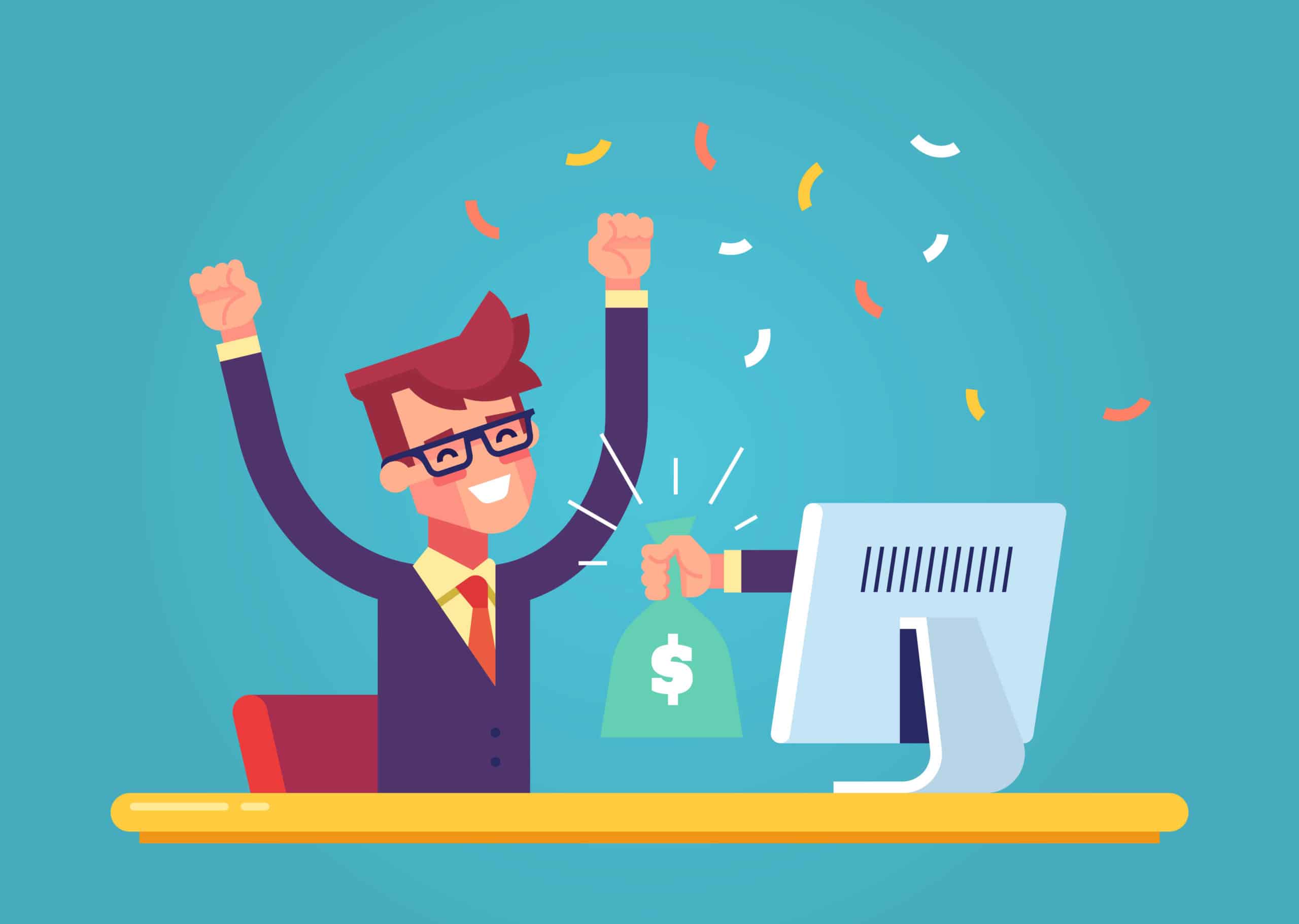 Even though the numbers paint a rosier picture than the 95% fail / 5% succeed adage, the odds as you already know are still against you. Therefore, if you want your business to succeed, you're going to have to plan for it.
One factor that almost all successful businesses share is proper planning. Of course, good planning does not guarantee business success, but in many cases, it tremendously increases success chances, or it helps you to understand if the business you want to start is not something you should be investing in.
So, do your research and lay the groundwork before you dive into a new business venture – this can save you tons of money, nerves and time in the long run.
Also, be prepared that starting and running a business is often harder than you think. In the early days, you'll be working long hours for low pay, and instead of having one boss, you have to answer to every customer who uses your services. So, be mentally prepared for this kind of thing and do not give up when hard times come. Successful businesses do not give up:
2.

They Solve A Real Problem / Fill a Real Need
Thousands of businesses fail every year because they try to solve a problem that does not exist. The absence of a problem means the absence of any pain associated with it. No pain, no business.
The longer version of this formula looks like this:
No real problem to solve = No pain to eliminate = No real business opportunity.
Solving a real-world problem is perhaps the most important prerequisite for a successful business.
Ask yourself does your product or service solve a real-world problem? Does it fill a real need?
https://productivityland.com/2020-kickoff-meeting-guide-for-aspiring-project-managers/
Products and services that fit these criteria are better positioned for success in the marketplace. Offer something that helps people and offer it at a reasonable and competitive price. If you offer a valuable service, you should be able to build a base of loyal customers.
And importantly, "valuable" does not necessarily mean something new or super innovative. Services based on routine tasks such as printer maintenance or window washing might work quite well too if you provide enough value.
For example, printer maintenance might sound easy, but in fact, it's quite a tedious process and therefore it creates real pain for people who might want to outsource this pain at a reasonable cost. As you can see there is nothing novel in this scenario, but when all factors in it come together, they create a simple, but a real-world business opportunity.
3.

They Make a Realistic Business Plan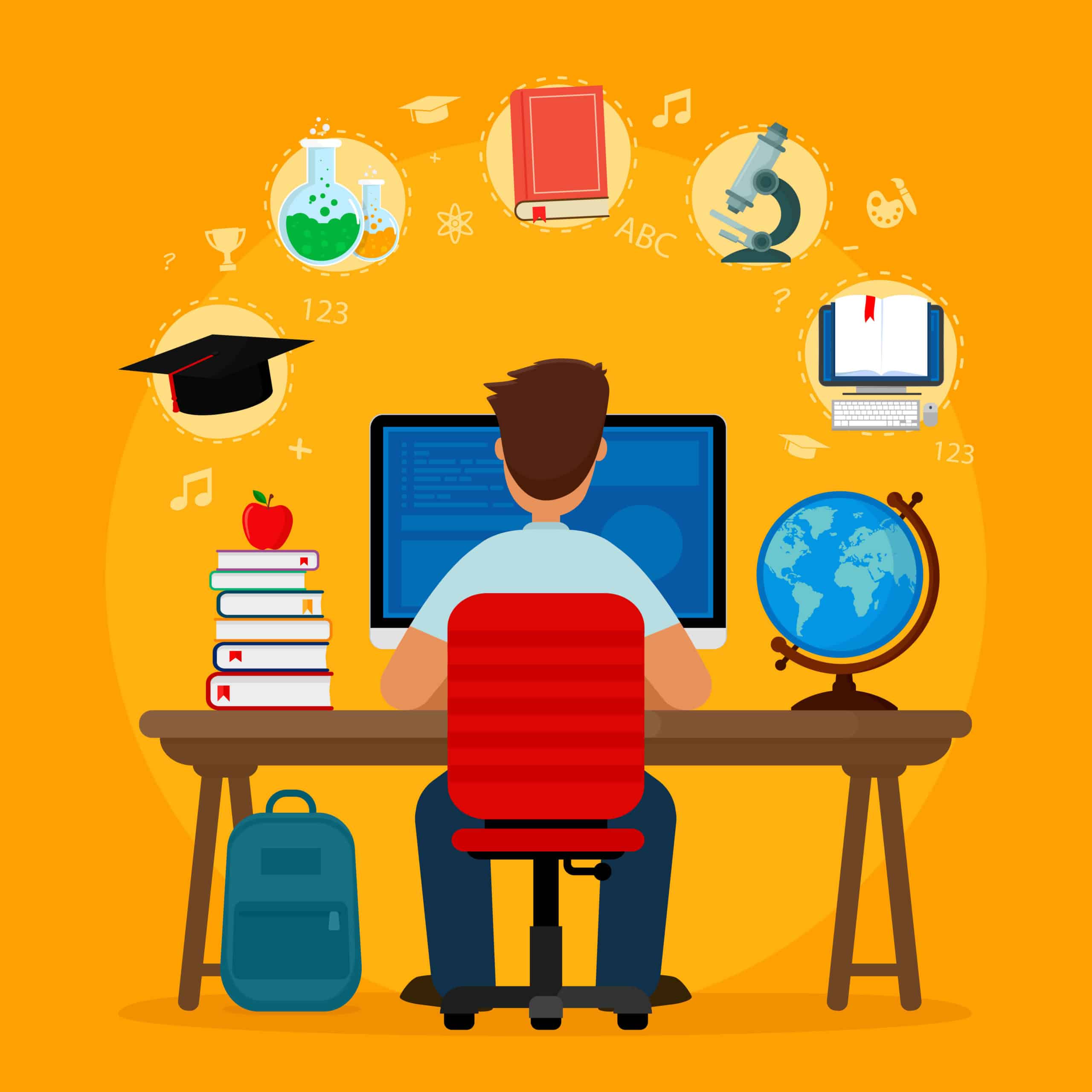 Start with a well thought out, well-researched business plan. Who are your customers? Who are your competitors? How is your product or service different or better than others on the market? All of these factors must be considered and committed to writing when developing your business plan.
https://www.youtube.com/watch?v=Xl6ffZj-FCw&feature=youtu.be
Your business plan should be based on:
Realistic goals
Accurate information
Current information
Educated business projections
Your business plan should include:
Description of business/mission statement
Analysis of competitors
Marketing/advertising plans
Staffing requirements
Financial outline/necessary capital
Growth potential
Material and labor
Legal factors (copyright, trademarks, etc.)
If you need a bank to loan you startup money, you're going to need a well-written business plan. Here is a Word doc example of a sample business plan and here is another. Both will give you an idea about how your business plan should look.
Pro tips:
Don't include the things you don't have sufficient proof for in your business plan. Keep only those things that you can support with evidence.
Make sure that you are not emotionally attached to your business. This can distort your perspective and affect the effectiveness of your business plan.
Don't make your business plan unnecessarily long. Keep it short and to the point.
Avoid being overly optimistic.
Be realistic.
Don't overcomplicate it. Keep things simple, but laser-focused.
Keep updating, adapting and changing your business plan as you go. Make sure that it always reflects the current state of the affairs in your business.
4.

They Pick The Right Location, Even In Cyberspace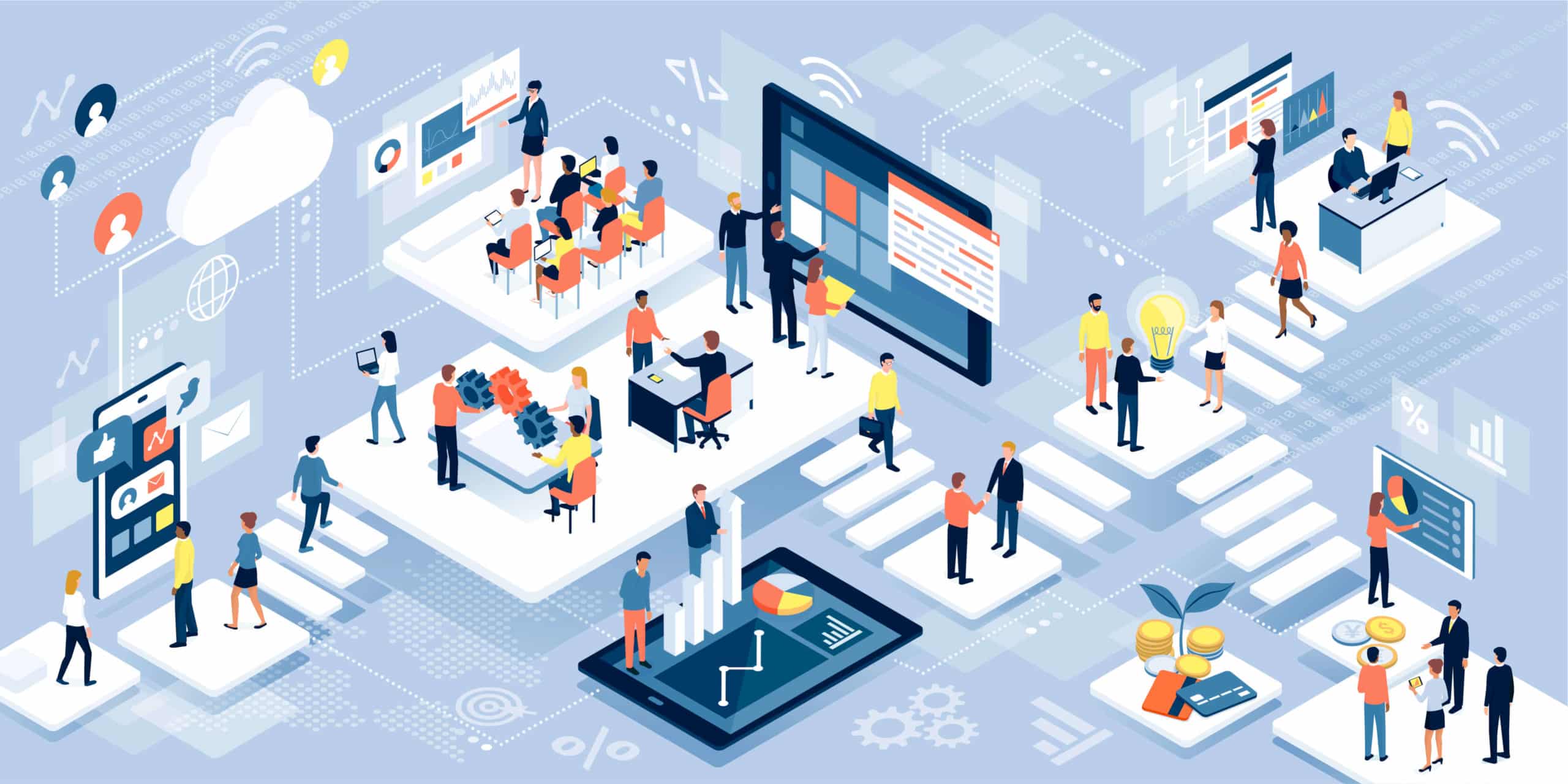 Another classic factor attributed to business success is "location, location, location!" Indeed, being in the right place to serve your customers is important, but that doesn't necessarily mean a storefront on Main Street anymore.
People live their lives online now, so a virtual storefront is even more important than a brick and mortar one now.
A groovy website alone is not enough. It's the equivalent of having a business phone back in the day. Just because you have a phone number, doesn't mean people are going to call unless they know about you and you give them a reason to call.
The same principle applies to websites. There are millions of websites out there! You won't get any visitor traffic unless people know how to find you. Location, location, location applies more than ever in the world of digital business.
Make your business easy to find and pleasant to visit, both online and off. While your brick and mortar business may need a coat of paint and some window dressing to bring customers through the doors, a robust SEO campaign coupled with PPC advertising can draw online traffic.
But do not forget to make your website good looking (Canva and other similar tools can greatly help you with that) and properly functioning – stay current with the latest graphics trends and website technology to get the maximum out of the traffic you receive to your website.
If you are starting a brick-and-mortar business that is open to the public, make sure your business is located in a neighborhood with well-lit, safe parking and easy traffic access It's also good to know the local business climate at a location before setting up shop. Is the neighborhood receptive to new business?
How many other businesses are located nearby and how long have they been there? Are there any incentive programs for business start-ups in the area? Take your time and do your research.
5.

They Start With Enough Capital and Control Spending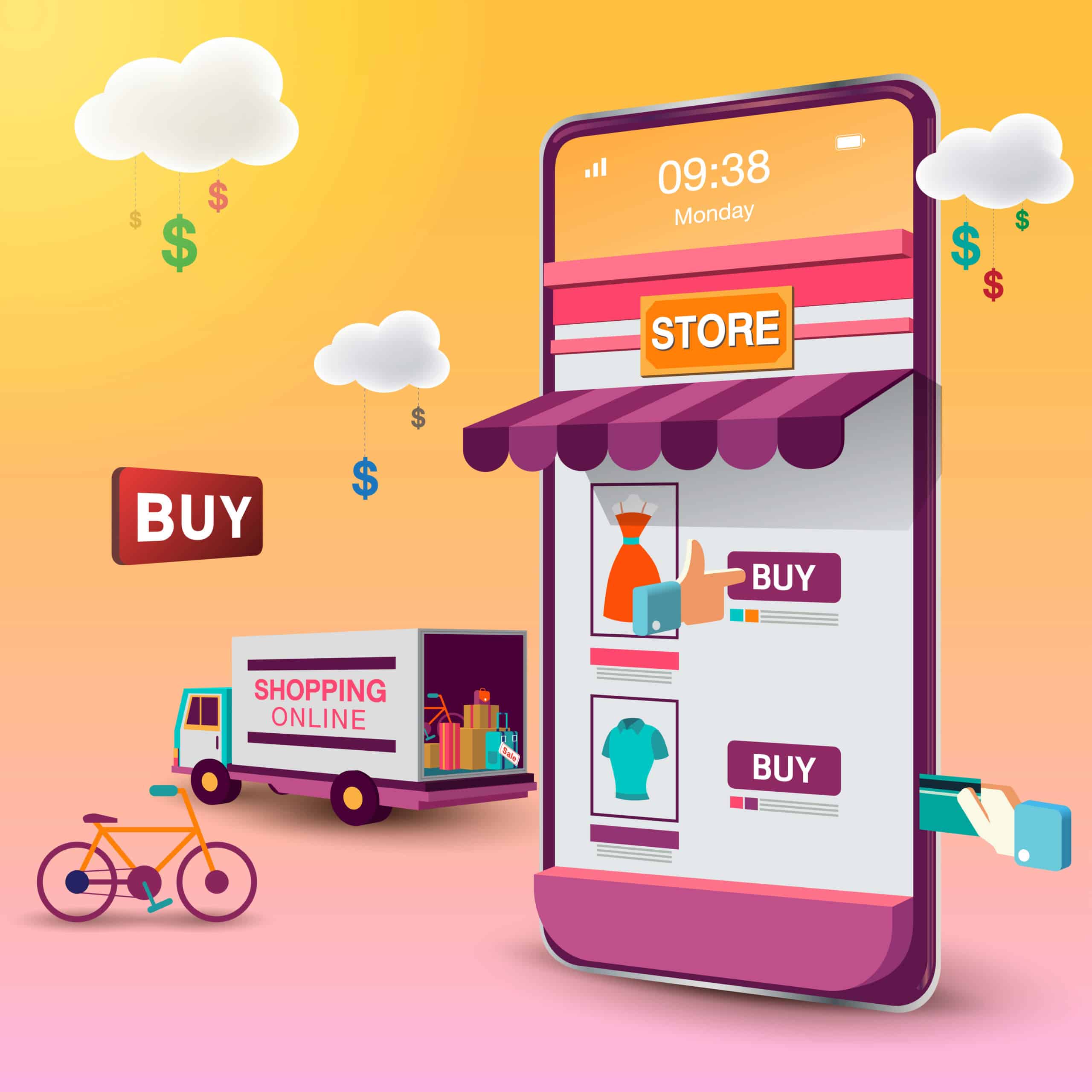 You got into business to make money, not spend it. But one of the biggest mistakes new businesses make is not having enough money to weather those lean, early years.
How do you know if you have enough capital to start a business?
Set goals based on realistic market analysis. You need to determine not only how much money you need to start your business, but how much it will cost to keep it running. Keep your estimates of projected revenue modest, especially for the first couple of years.
Remember, cash is what keeps the business alive. Have it enough as it takes time to get a business up and running. You also need to constantly monitor your cash burn rate and make sure that it does not exceed your projected numbers. Generally, it's always a good idea to run your business in a cost-effective manner.
This includes optimizing all your spending including very small things such as printing cost per page and better cartridge management (although you can sell unused toner if needed, it's still better to retain from purchasing things you do not need). Remember: small things accumulate over time.
https://productivityland.com/cash-flow-productivity/
6.

They Employ the Right People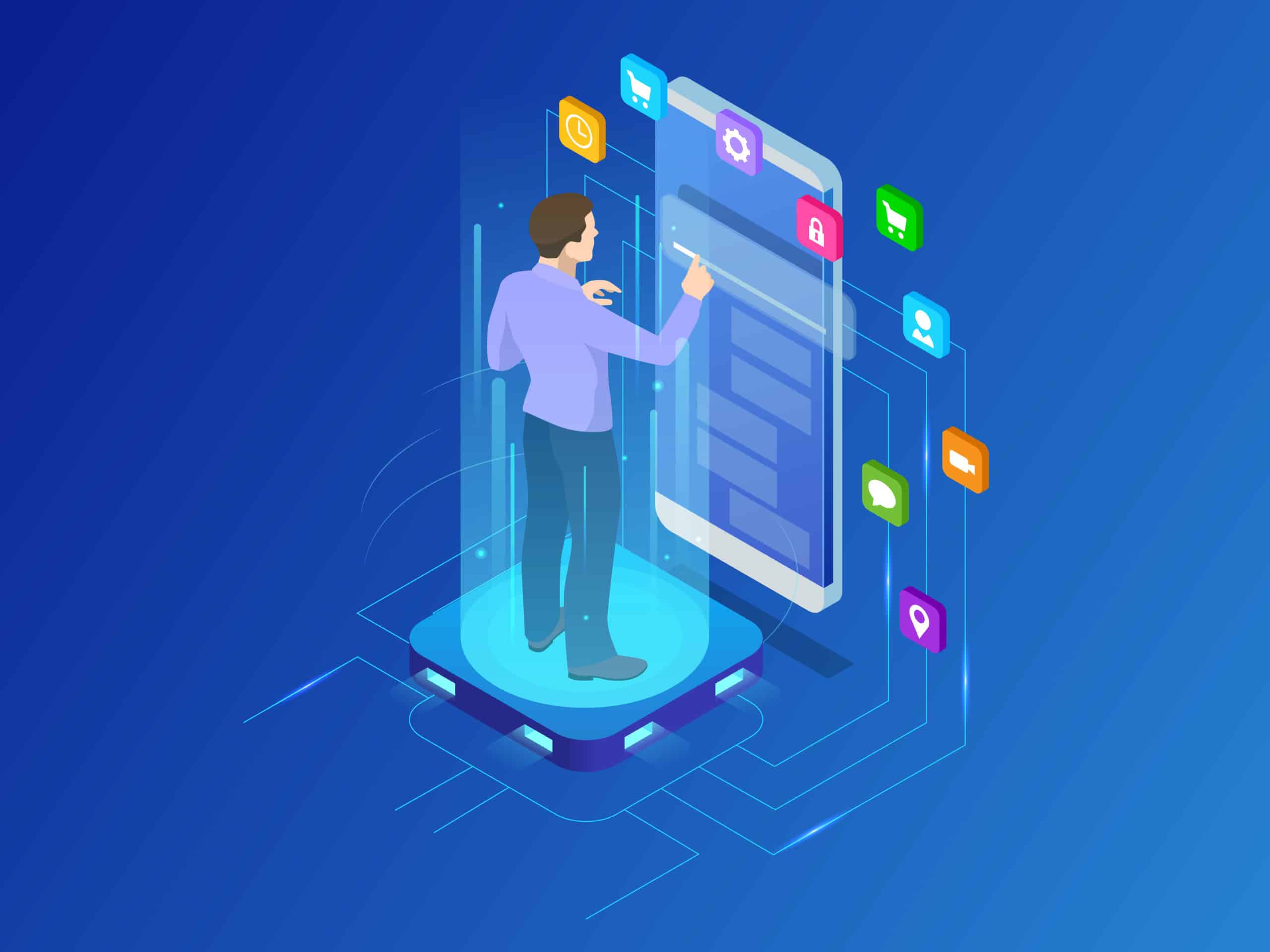 "If you want something done right, do it yourself!"
This old saying may hold true when making a cup of coffee, but it's a death knell for many small business owners. Some new business owners may choose to manage their own business. That's not a bad idea if you just starting out or if you just want to stay small. But if you want to grow you need people. If you decided to keep doing everything on your own and try to grow with that.
Don't.
We appreciate and respect your DIY attitude but get the right people in place to handle the day-to-day business tasks. You should have plenty of other things to do besides manage an office…and, if you don't, you probably wrote your business plan wrong back in Step Two.
As a business owner, you are responsible for accounting, purchasing, selling, production, hiring, and management (this is particularly true for small business owners and freelancers). Good leaders know their own strengths and weaknesses and hire qualified employees to fill areas where their skills are lacking. They also master the art of delegating which can create marvels if done right.
7.

They Take a Long-Term Approach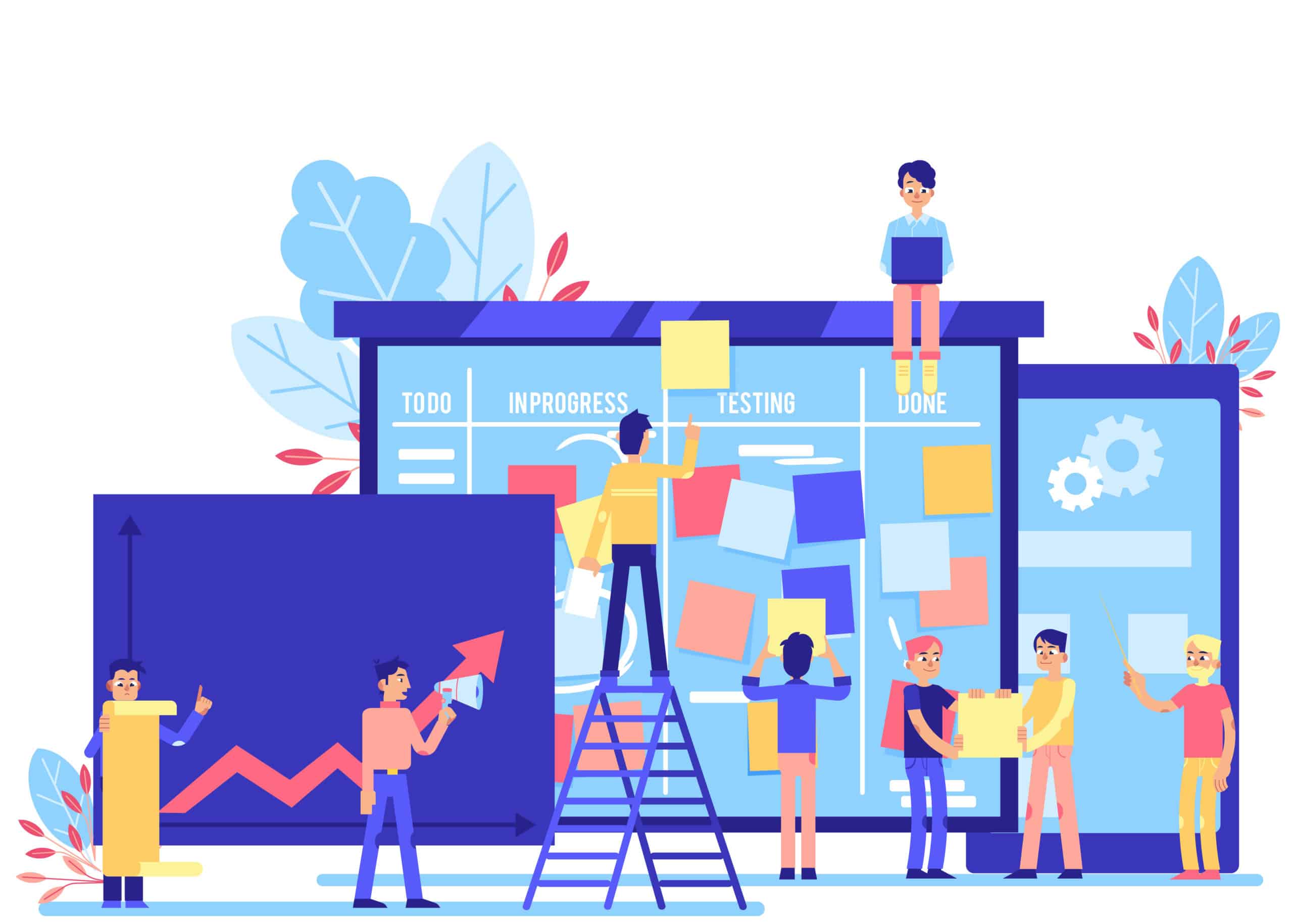 "Patience is a virtue." Nowhere is this truer than when launching a new business. It takes time to build a loyal customer base. You can try to rush it with advertising and media campaigns, but a lot of the time, it takes time, and it won't be rushed and it can't be bought.
Even if your business gets off to a great start, be careful not to over-expand. Use a multi-year roadmap.
In case your starting phase was not so great, don't immediately give up. Try to see if there is room for progress and if what you see as poor performance is, in fact, the part of the process.
Conclusion –

Making Your Business Thrive
To sum up, businesses usually succeed in two scenarios:
When they are simply lucky (or intuitively doing things right)
When they are planned and run in a result-oriented pragmatic manner
Since there is no methodic way of achieving the first option, the second one remains the only viable strategy for making your future business success.
Successful businessmen know that they are stepping in a competitive and challenging world of business, so they set the right mindset from the outset and this increases their survival chances. Successful guys know in advance that the risk of failure is real, so they plan to avoid it in advance.
Business owners are masters of their own destiny. With proper drive and determination, your business can succeed. View any setback as a learning opportunity and be willing to learn.
This is your time. Don't let the numbers scare you. This is the year your business finds its wings and soars!