More and more businesses in the IT industry are investing and utilizing technology to succeed.
With a wide range of items to monitor, ranging from company-issued mobile devices to new items like IoT, your IT managers or team will have more items to keep track of as time passes.
The importance of developing an IT asset management plan is evident from this.
By managing IT inventory, companies can ensure employees have access to the technology they need to do their jobs while utilizing assets efficiently so that money isn't wasted on unnecessary equipment and software.
Read on to find out more about asset management. In this article, we will discuss the importance of asset management in the IT industry.
So let's get straight to it.
What is asset management?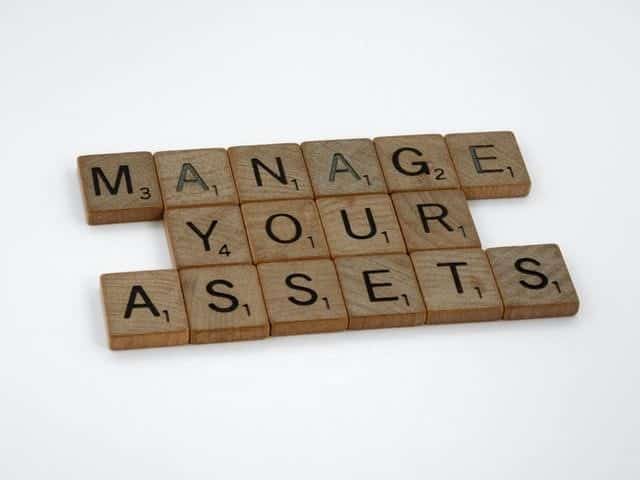 In a nutshell, asset management refers to the systematic development, operation, maintenance, upgrading, and disposition of assets in order to maximize their value.
Key areas of asset management to consider
Within the asset management sphere, the following are important areas to take into consideration:
Monitoring and auditing assets – IT asset management includes auditing assets to ensure they are used efficiently for business purposes and comply with company regulations and security policies.
Manage software assets and licenses – If your company uses several different software programs, it can be difficult to track and update licenses. Asset management also involves making sure all licensing requirements are met and that software is up-to-date.
Importance of asset management for the IT industry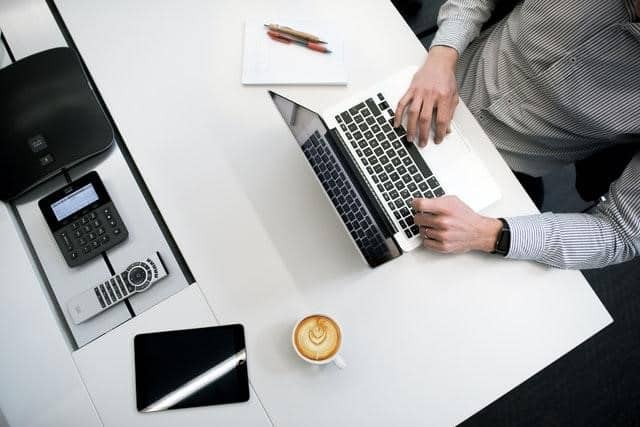 Asset management plays a key role in the operations of businesses operating in the IT industry. Listed below are a few of the most important ones.
1. Provides a way for companies to account for their assets
The asset management function enables organizations to keep track of all the assets they own, including where they are located, how they are used, and whether any changes have been made. This will lead to a higher return on assets since the recovery process is more efficient.
2. Ensures accuracy of amortization rates
By checking assets regularly, the asset management process ensures that financial statements correctly reflect them.
3. Aids in identifying and managing risks
The management of assets involves identifying and managing the risks associated with the use and ownership of those assets. The result is that the company will always be in a position to deal with any risk.
4. Removes ghost assets in the company's inventory
There are instances when lost, damaged, or stolen assets are recorded erroneously. Using a strategic asset management plan, the firm's owners will know what assets have been lost, allowing them to remove them from their books.
5. Enhances productivity
The goal of asset management is to identify and control the assets that are beneficial and efficient for a company while removing the assets that are unproductive. Additionally, it determines whether additional assets are needed. As a result, the company's productivity increases.
6. Improves user adoption and eliminates waste
Maintaining accurate information about your assets is essential to your team so they know how and where they are being used. The process avoids unnecessary purchases and helps save money.
7. It secures teams across the organization
When environments become more complex, managing a broad range of assets can be an increasing burden for teams, resulting in efficiency breakdowns. Putting together a unified asset management plan can ensure that you don't lose valuable time on tedious tasks and that you don't experience a data breach.
How to develop a strategic asset management plan
After knowing how crucial asset management is to the IT industry, you might be tempted to build a strategic asset management plan for your company.
In that case, here are some of the critical steps to take in order to create a winning strategy.
1. Implement the right asset management solutions
Handling all the tasks associated with asset management can be quite a time-consuming and tedious endeavor. In this regard, you might want to consider some of the best IT asset management solutions.
With these, you can easily prepare audits, make decisions about planning, procurement, disposal, have a complete overview of all your organization's IT assets, and much more.
2. Make an inventory of your assets
Before considering anything else, the first thing you should do is identify all your assets. In the absence of knowing what and how many assets you own, you will find it difficult to manage them.
Consequently, it is vital to prepare an inventory of your company's assets that should include:
The total number of assets
The location of the assets
Each asset's value
The acquisition date of the asset
The expected life cycles of the assets
3. Calculate life-cycle costs
If you want to make sure that your asset management plan is as accurate as possible, you should calculate the life-cycle costs of your assets, rather than just their purchase price.
During an asset's life cycle, additional costs can arise, such as from maintenance, capital, condition, and performance modeling, as well as disposal.
4. Establish service levels
Setting levels of service follows the calculation of life-cycle costs. Briefly, it means describing the various services, capacities, and roles these assets provide. By knowing this, you can determine what actions you need to take to keep the assets functional, such as maintaining, operating, and renewing them.
5. Utilize cost-effective management techniques
Cost-effective management involves identifying problems and risks before they aggravate and make you spend more money.
If, for example, you wait until a malfunction has worsened before performing maintenance, you might end up spending more than if you conduct maintenance proactively.
To put it simply, practicing cost-effective management involves performing maintenance, repairs, or replacements at the right time along the asset's life cycle.
6. Prepare a long-term financial plan
You should be able to easily translate your asset management plan into a long-term financial plan. A financial plan can help you determine which objectives are feasible and which ones need to be prioritized.
Tips for better asset management
By following some best practices, you can make an improvement to your asset management strategy and ensure that it runs smoothly and successfully.
1. Utilize a modern EAM solution
An enterprise asset management (EAM) solution combines software, systems, and services to maintain and control operational assets and equipment. The goal is to maximize the quality and use of assets throughout their lifecycle, reduce operational costs, and increase productivity.
As such, by implementing such a solution, you'll be able to manage and monitor your assets with ease and effortlessly.
2. Take advantage of cloud deployment
When trying to improve asset management, you may want to consider putting your information technology (IT) solutions in the cloud.
The flexibility and agility of cloud solutions allow you to pivot to new regions, open new branches, and onboard new assets quickly and easily.
3. Maintain compliance with environmental and safety regulations
If you run a business in the IT industry, your assets will likely be subject to a variety of federal, local, and industry regulations, ranging from emissions to waste management.
Protocols for compliance may include inspections, checklists, performance standards, laboratory tests, and reporting.
The management of such critical processes for multiple assets can become complex due to their individual requirements.
It may be beneficial to implement technology that streamlines and simplifies the processes, from managing documents to scheduling preventive maintenance visits.
4. Extend the lifespan of assets
By maintaining assets on a regular basis, you can avoid the need to replace them more frequently. When you make regular adjustments and improvements to your assets, you will extend their lifespan, saving you the expenditure of money and effort on new ones.
5. Learn how to spot early warning signs
Early detection of asset failures gives you the opportunity to take action before a small issue turns into a larger, more costly one.
For this to happen, constant monitoring is necessary. Several organizations are using sensors and IoT technologies to keep track of the condition of their physical assets, such as temperature and speed.
6. Understand the depreciation of your assets
Understanding the depreciation rate of the assets in your company is crucial. Know which assets no longer serve their purpose, then investigate the reasons. It's likely that you are unaware that your employees are still using several items that are outdated and certainly slow down their workflow.
Understanding the depreciation of your assets instead will allow you to replace outdated assets with new, more efficient ones, thereby increasing and accelerating productivity.
Conclusions
Asset management is an essential component of any company that operates in the IT industry.
It might seem like a time-consuming and tedious process, but it allows you to improve the productivity of your company and save and spend money wisely.
You will surely be able to create a successful asset management plan if you follow the steps outlined in this article, and you'll see positive results and benefits almost immediately.
Thank you for taking the time to read this blog post. Hopefully, you found it informative and helpful.
If you want to read more, check out this article on four practical ways to achieve success with change management.
Author:
Flavia Silipo is a skilled SEO copywriter and digital marketing specialist with over two years of experience. You can find her on LinkedIn.