Xebrio is one of the latest cloud-based project management power tools in the market. It helps teams do everything required to successfully manage a project – requirements, tasks, test cases, bugs & issues, milestones, and software releases. Xebrio also provides support for real-time communication & collaboration, time-tracking, and reporting as well. In essence, Xebrio is an entire project management ecosystem.
Best Feature: Requirements Management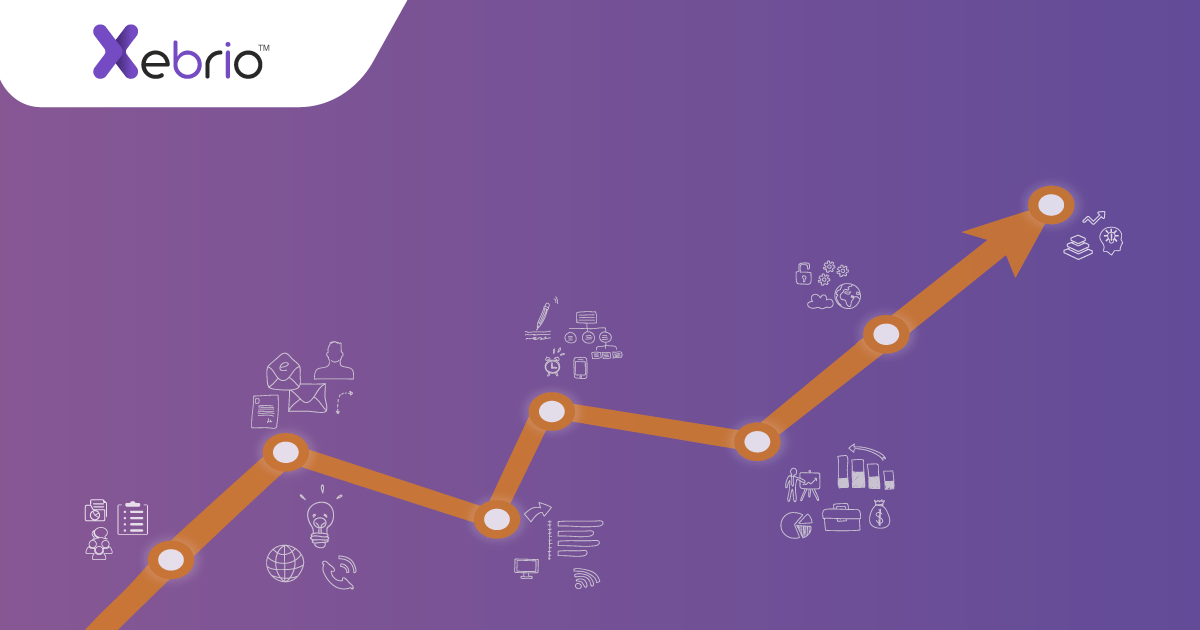 Xebrio's requirements management suite differentiates it from other project management tools. Xebrio's makers have understood that it is vital to start a project correctly with careful and efficient requirements management to be able to end it successfully.
Xebrio helps teams leverage stakeholder collaboration and input for productive and efficient requirements management. So, it allows external stakeholder collaboration & review and connects requirements to all the ever-important primary functions of project management.
The requirements management process in Xebrio is unique and fool-proof, as explained below:
Gather requirements collaboratively with external stakeholders: Once you document a requirement, stakeholders can review it, approve it, or suggest and make changes by creating a new version of the same requirement.
Connect tasks to requirements only on approval: Only after a requirement version is approved, it is frozen, and tasks, milestones, test cases, and bugs can be connected to it. The requirement can then be tracked as it progresses through the lifecycle of the project.
Track changes: The history of a requirement, all changes made to the requirement by the project teams or external stakeholders, are maintained in a visual log and can be tracked thoroughly.
Xebrio is designed to ensure requirement traceability and proper requirements change management.
Other Key Features
A] Customizable Task Management: Xebrio's task management suite is a virtual, improved to-do list and makes completing tasks a pleasure. Xebrio helps teams to record tasks and sub-tasks extensively.
You can easily delegate tasks to individuals and teams, and invite teammates to collaborate or review & share feedback on tasks in real-time. You can make tasks visible to external stakeholders or work on certain tasks together with just the flick of a button. Xebrio also allows the sharing of files and resources. No more attachments getting bungled or lost in emails!
The most useful feature from the task management suite, I would say, is being able to connect tasks to requirements, milestones, and test cases. Once you freeze requirements, you connect tasks to it, start working on it, report and eliminate any bugs you encounter, group tasks into milestones to monitor better, and test your work by connecting it with test cases. This ensures that you never lose track and always work with the correct context, keeping the requirement perfectly aligned with your end goal.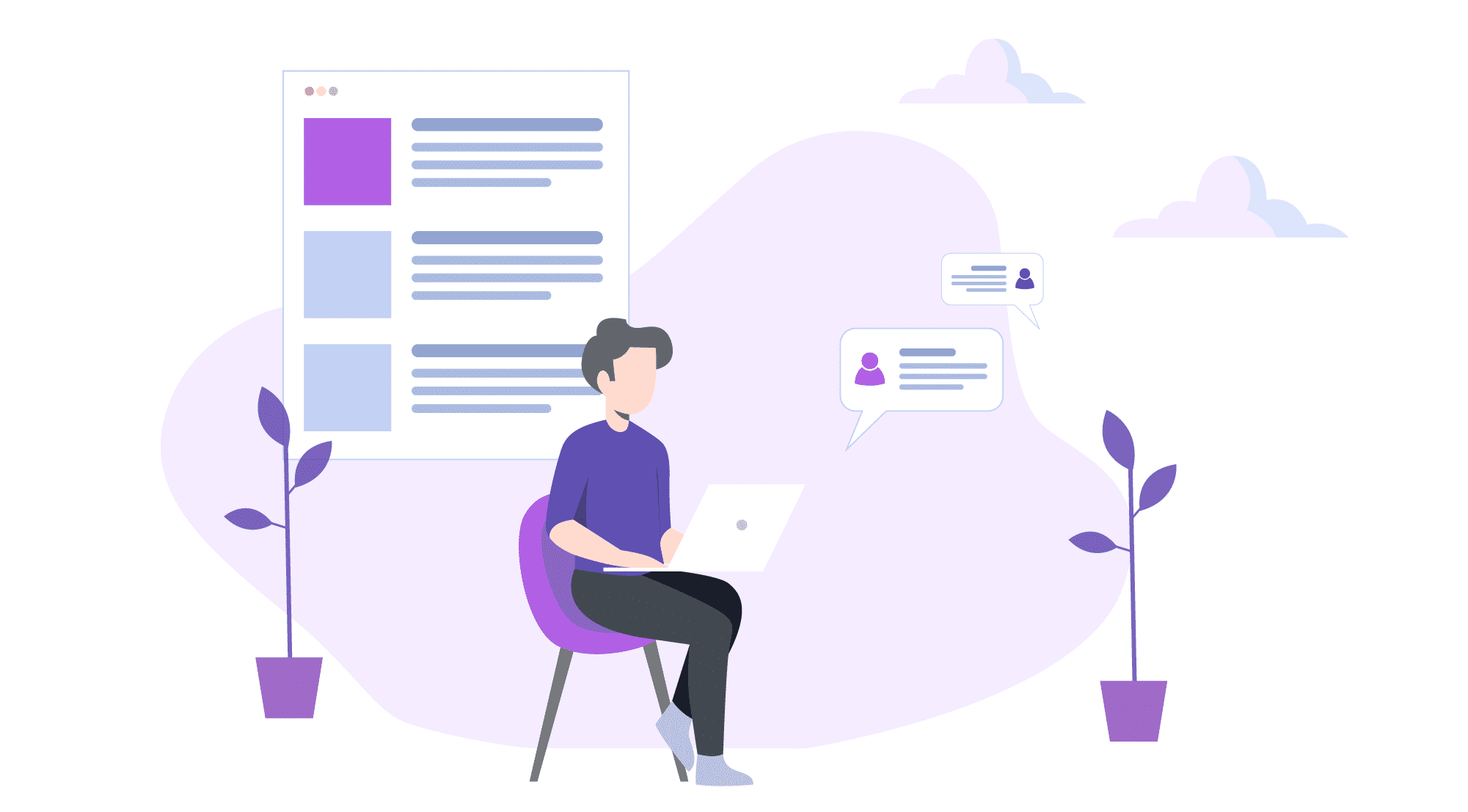 Other features in Xebrio that can increase the efficiency of project operations and increase your team's productivity are tagging, flagging, and prioritizing tasks, or adding them as 'Favorites.'
Another game-changer is the freedom Xebrio gives to view and organize your tasks. You can see them in three different views based on different working styles. There is a Kanban view where you can custom set task-progress statuses; there is the 'list view' where you can view tasks like to-do lists and also a 'pageview' where you can see all of the details of tasks serially.
Transparency in task execution and communication is critical to ensure that everyone is on the same page, something that can be achieved with Xebrio effortlessly.
B] Effortless Team Communication and Collaboration: Understanding the significance of proper communication and seamless collaboration between geographically dispersed teams, Xebrio offers a variety of features for excellent real-time communication.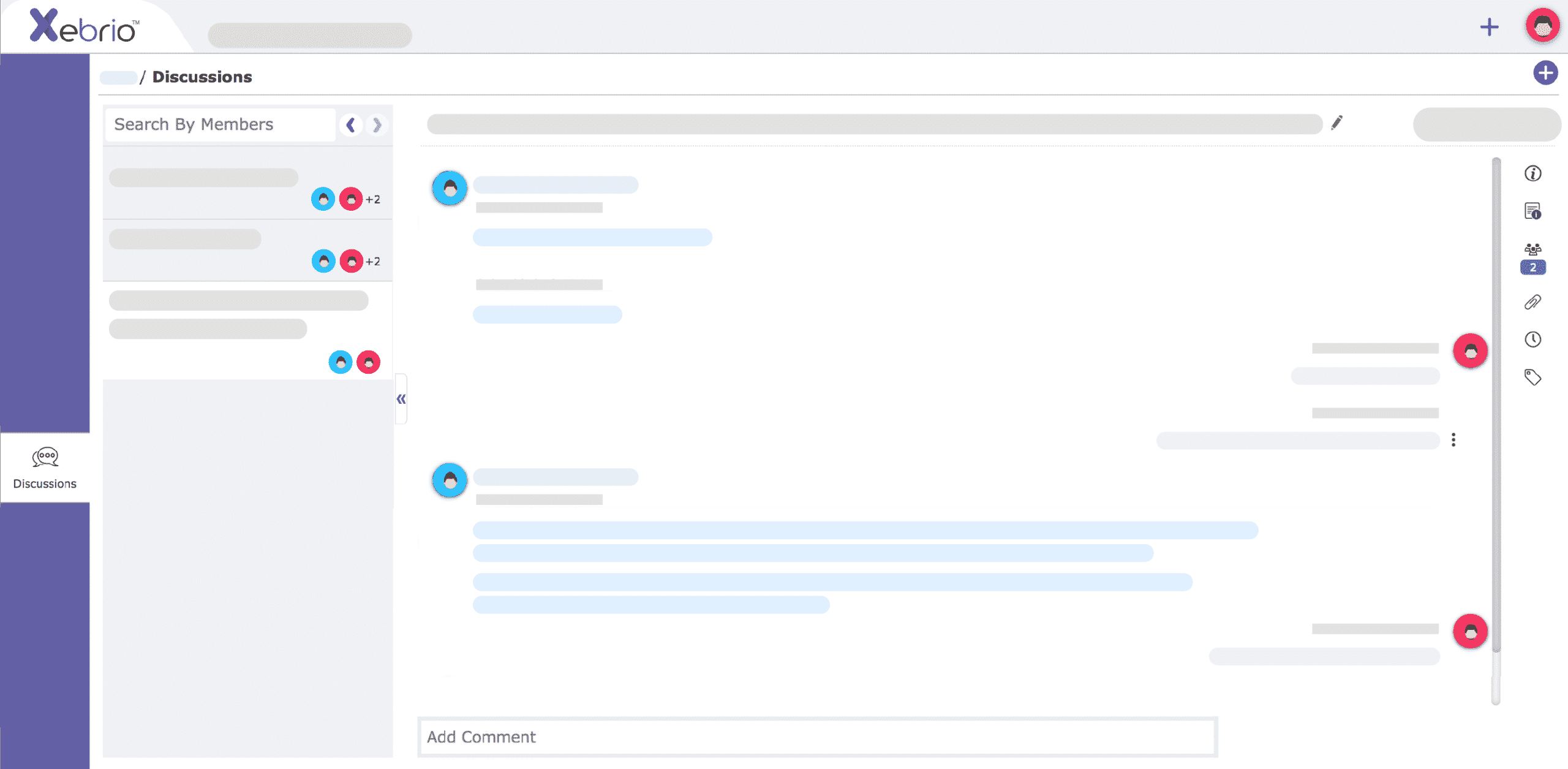 With their 'Discussions' feature, you can access a virtual idea board where brainstorming sessions can take place as organically as they would in person, but with the added benefit of structure, a detailed record of every conversation, and the ability to work on ideas derived from the discussions immediately and within the same tool.
As for collaborative work, Xebrio lets you keep all of your project communication in one place and tie discussions to particular tasks and projects with comments. Xebrio's notifications keep you updated about your project responsibilities as well as overall project progress. These features eliminate the need to keep hopping between a communication app and a project management tool. Plus, files and resources can be shared securely too. So, no more files getting lost in email.
Teams can collaborate with external stakeholders from within Xebrio, with sort of a selective visibility capability. This means, stakeholders can be added to the project, but be offered visibility into only the tasks that need their feedback or review. Collaborating with stakeholders? Check. Keeping desired project data private to your internal team? Check.
C] Efficient Milestone Tracking: Xebrio allows milestone-oriented delivery — the delivery of the project in chunks of tasks. Milestones can act as check posts for the project's progress, such as the project kickoff dates, the submission of an important deliverable, or the completion of a bunch of similar small tasks grouped together that make up a bigger phase of a project. You can schedule and track milestones and keep an eye on project progress. You can analyze your project's progress with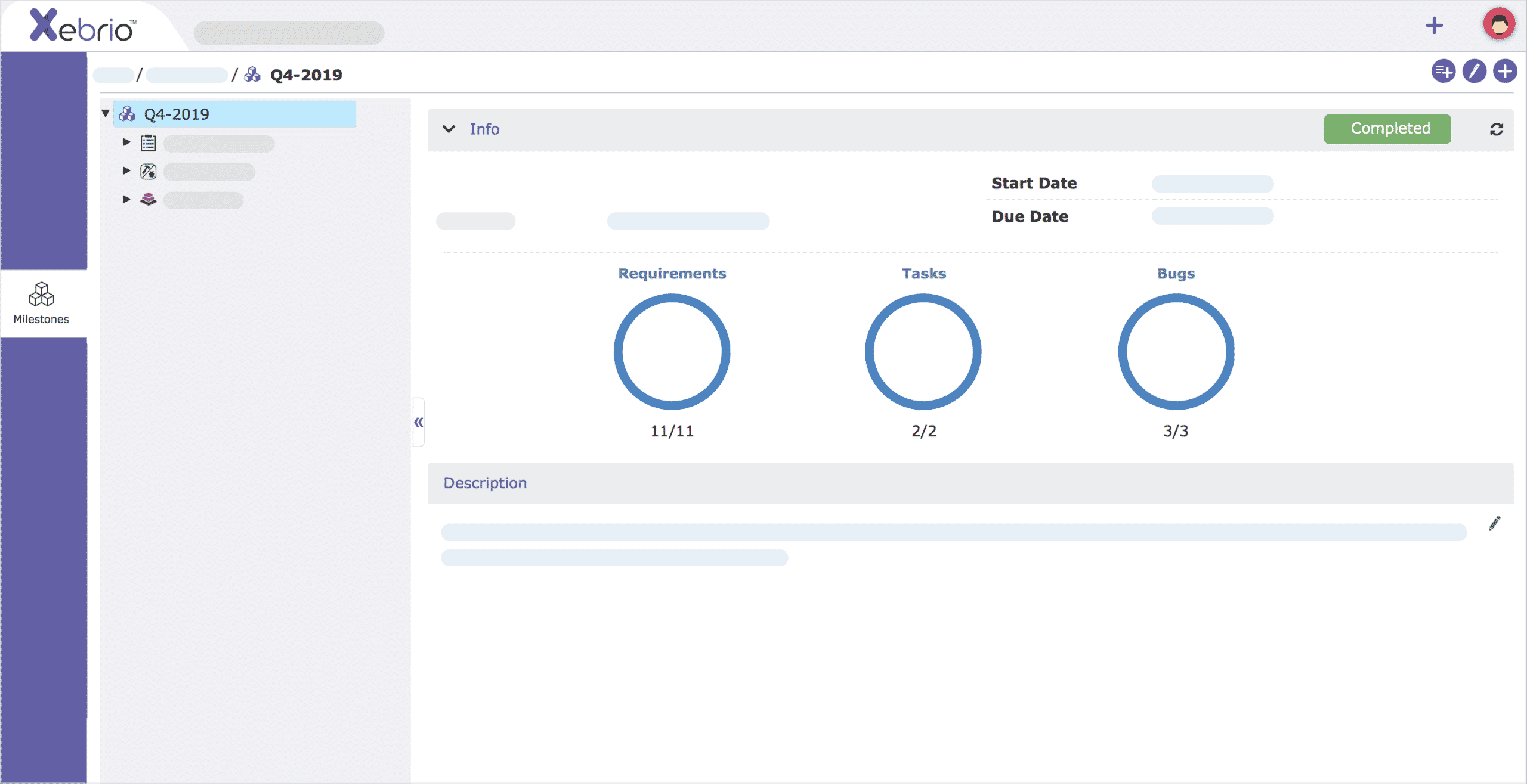 Xebrio's milestone tracking suite in one glance since milestone stats and data-driven insights are represented visually. Reporting against milestones is very straightforward and helps to check how much of a project is completed, and what is outstanding. You can then relay this progress to your stakeholders and clients more effectively.
You can connect milestones to tasks, requirements, and test cases as well. Plus, don't milestone trackers make overwhelming projects look ever so scalable?
D] Requirements + Test Case Management: The second-best thing (after the requirements management suite) in Xebrio has to be its test case management tool. This is one of the rare tools that offer support for requirements management as well as test case management. Xebrio is jam-packed with features that make test engineering a breeze.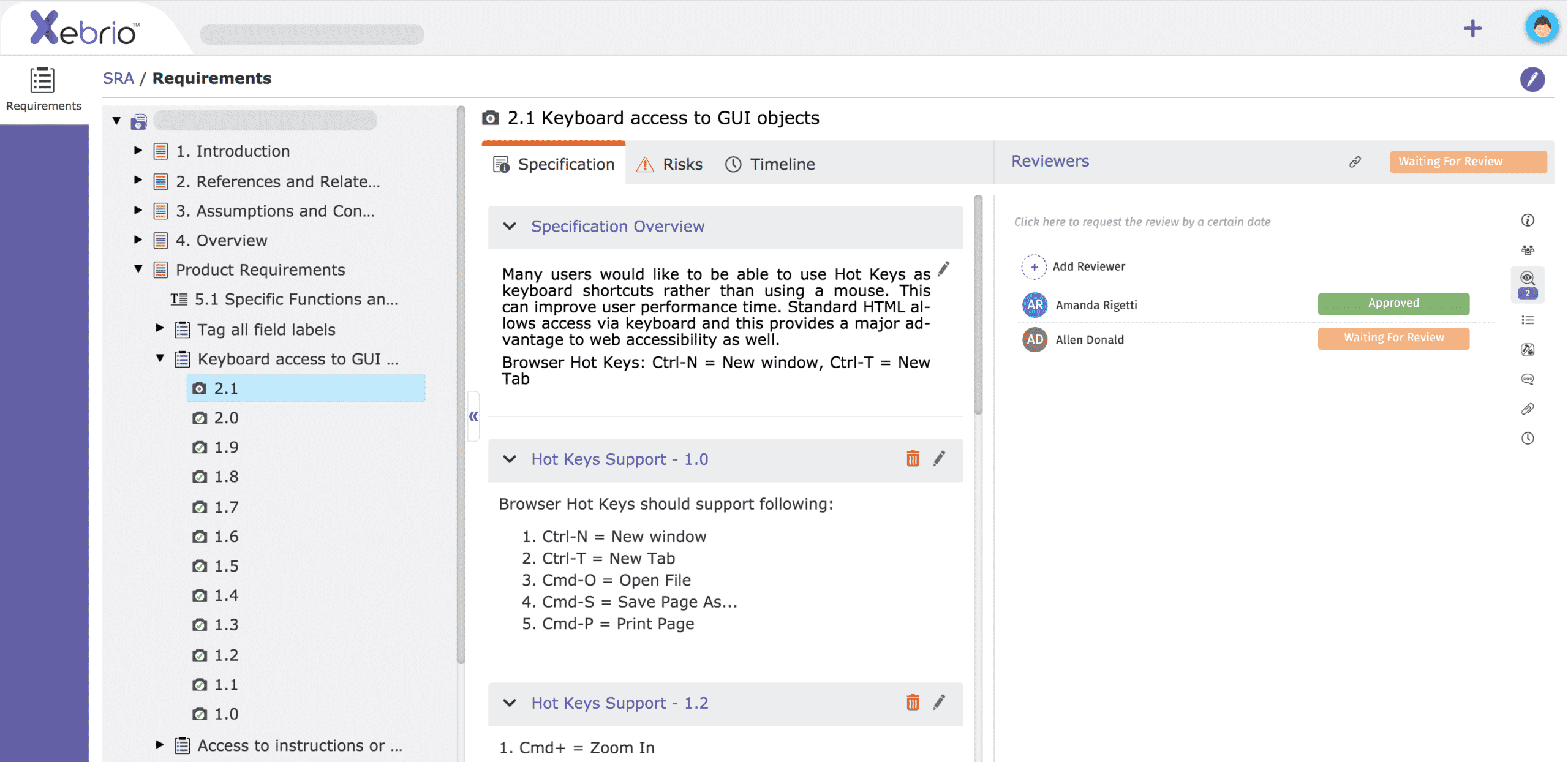 It has a lucid QA dashboard that enables a holistic view of all test engineering activities, which allows teams to gain in-depth data-driven insights into the project's testing efforts.
You can create test cases & test plans and test out builds. Xebrio also shows you build metrics such as the top 10 builds, recent test cases, successful builds, and stats on a concise QA dashboard.
You can also connect test cases to requirements, tasks, milestones, and bugs for full forward and backward traceability.
F] Easy Reporting and Concise Dashboards: When you sign in to Xebrio, a fantastic dashboard welcomes you, that lets you know of how much you've worked, where you've spent the most time and effort and how many tasks, requirements, and projects you're working on. You can access the most important, regularly accessed tasks and requirements from the dashboard in just one click, and be more productive with the stats and the time you save.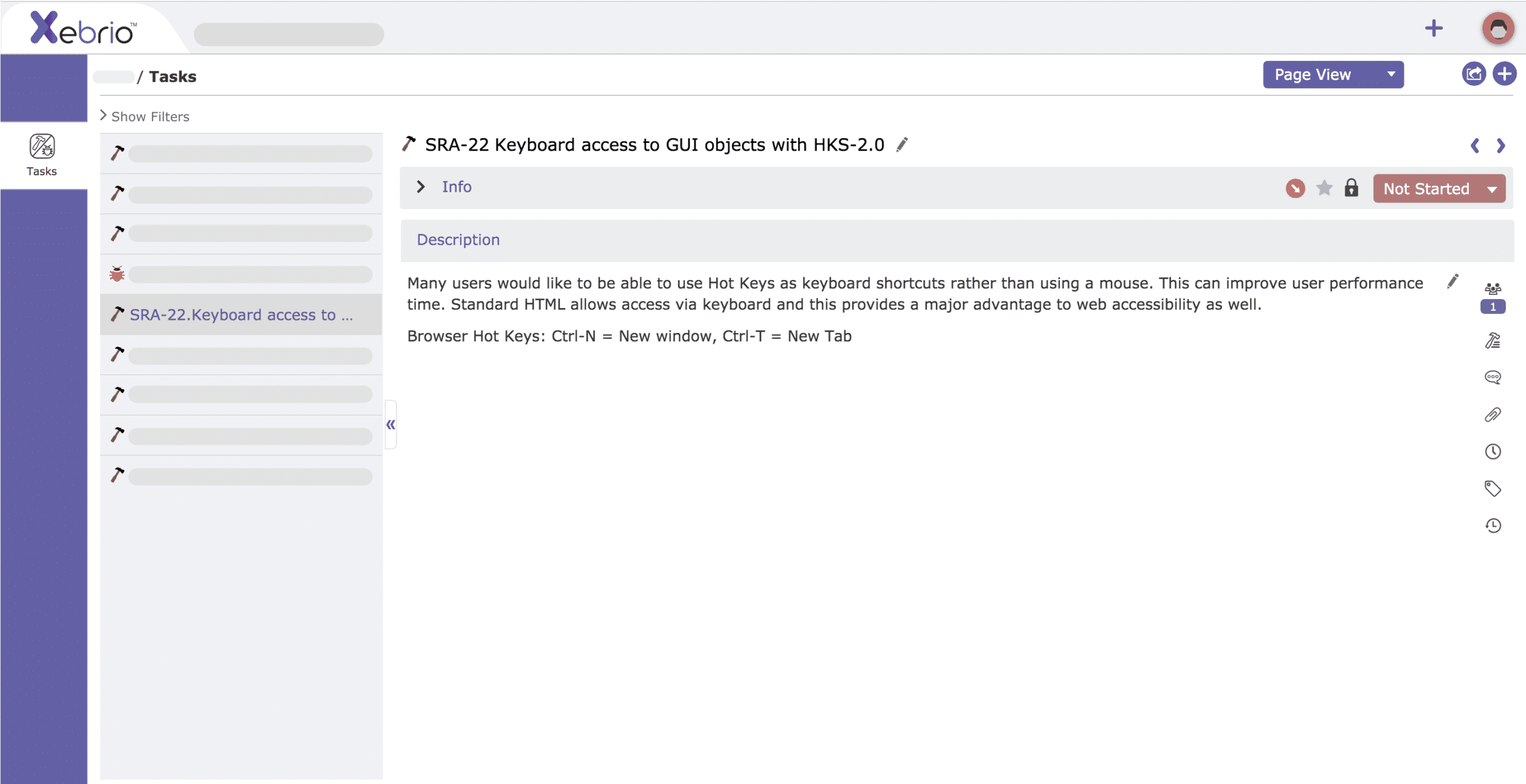 Xebrio can generate daily, weekly, or monthly reports, in pie charts, progress bars, or percentage scores so that you are always aware of the volume of work you have and how you should schedule and plan.
G] Ease of Use: I found Xebrio quite easy to use. The most important and used features can be accessed from everywhere, the UI is intuitive and looks clean & concise. They offer good demos and great support for setting up and signing in, even though set up is really easy.
Xebrio takes care of release management too. It ensures that CICD (continuous integration and continuous delivery) activities are streamlined and monitored systematically, the project team can deliver, deploy, and improve continuously and that software releases go precisely as planned. This way, the team has control over changing requirements and dynamic testing & QA processes.
Xebrio is not just any common project management tool; it is an entire project management ecosystem. The ability to use the same tool to track your project through its complete lifecycle is rare in project management tools. With Xebrio, there is simply no need to put your data at risk and essentially log the same information on different tools. You don't need any third-party add-ons and apps required for managing different functions of the same project.
Is Xebrio Worth It?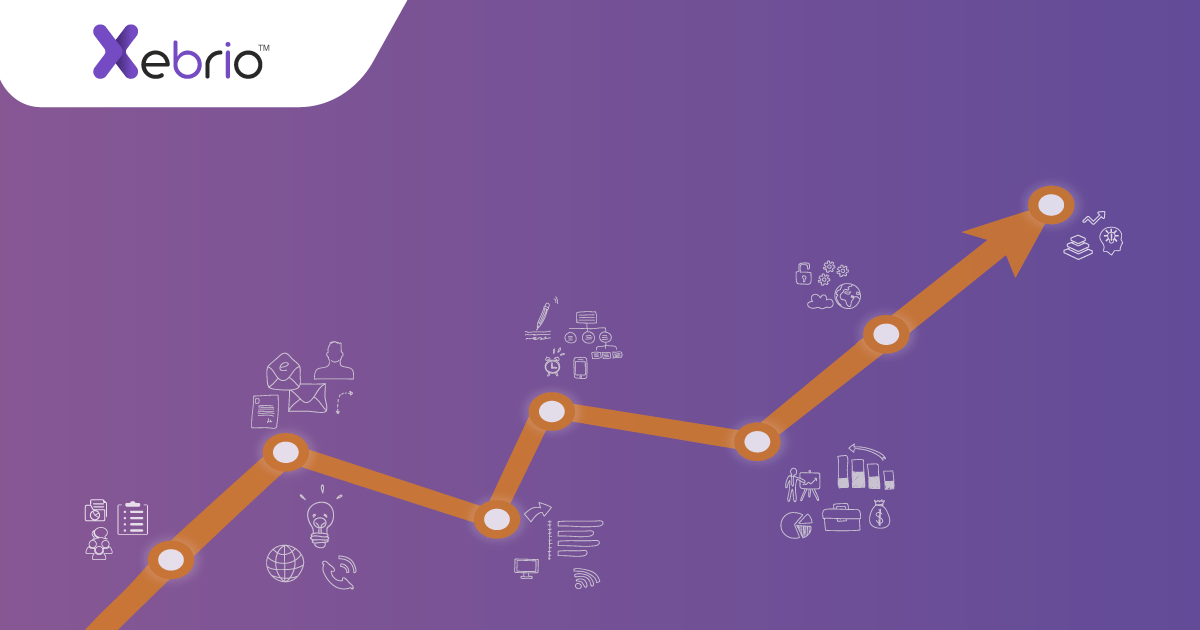 Getting the hang of Xebrio takes a little time since it is quite vast in its entirety. Also, it does not have open APIs for end-users and is only available on the cloud as a SaaS product. But a tool that enables you to manage projects starting right from requirements, tracing them all throughout the lifecycle of the project, and also have a stress-free product release experience is a rare find. I feel like Xebrio is a useful tool that will definitely make your project teams more productive, organized, and faster