The world has drastically changed in the past decades, especially in regard to technology. We have up and upcoming software, newest gadgets, and advanced machinery saving our time and making our life easier.
While we enjoy the charms of a technologically advanced world, we haven't been able to conquer the field on one front and i.e., YouTube. YouTube is one of the most popular video streaming sites with over 5 billion videos watched every day.
Watching videos on YouTube, although fun and enjoyable, becomes torture when one has to watch ads or keep YouTube open at all times to listen to a video. Plus, there is no option for downloading videos. Although YouTube offers an option to save or download a video, however, you cannot do so until or unless the provider has permitted you to.
Fortunately, with YouTube Video Downloader you have the perfect solution to the problem. You can easily download YouTube videos in your preferred format and watch or listen to them anytime, anywhere you want. But first, let's take a look at how you can download videos on YouTube and what are the prerequisite for it.
Here's How You Can Download Videos on YouTube:
To download videos from YouTube, you have to have the permission of the creator and have to pay them otherwise it will be termed illegal. Using third-party tools to download YouTube videos is against YouTube's policies.
That, however, does not mean that there are no options for downloading videos. In fact, under certain prerequisites, YouTube itself offers downloading options. Here are the conditions under which the downloading option is available and accessible for the users:
YouTube offers a downloading option for smartphones through which users can download the videos and watch them offline. The only downside is that these videos are stored on YouTubetooland are not stored on your phone.
In some countries, the download option is only available to premium users. Previously, it was available to all free users as well, but the policy has changed.
The download feature is only available in a few countries, not all.
Not all videos have the option of download. Content creators reserve the right to allow access to the option.
Although using a third-party tool for downloading videos is not allowed, there are certain conditions under which users can download and use videos. Here are the conditions under which downloading a YouTube video via a third party is legal:
Public Domain: Videos that are not owned by anyone can be downloaded and distributed in the community. These videos are usually the ones whose copyright has either expired, waived, forfeited, or is simply inapplicable.
Copyleft: Copyleft allows you to download, redistribute, reproduce and modify the video as long as the same rights are applicable to the newly reproduced work.
Creative Commons: Creative Commons is the videos for which the artist retains the copyright but has given permission to the public to reproduce and distribute them.
How To Download YouTube Videos to Watch Offline?
Follow the following steps to download and watch YouTube videos offline via the tool itself:
Sign up for YouTube Premium and launch the Premium version.
Use the search bar to look up the video you want to download in your YouTube app.
Once you have found the video of your choice, click on it to play it. Once it starts playing, you will notice an icon, a down arrow" at the bottom of the video with "Download" written underneath it. Click on it to start downloading.
Once you click on the download option, it will offer you different options in terms of the quality of the video, you can choose any of the options according to your needs and start the downloading process.
Remember to check the settings just to make sure that you do not have to repeat the process over and over again.
Do not worry if your device loses internet connection midway because YouTube will resume the download as soon as connections become available.
Once the video has finished downloading, you will see a pop-up that will confirm the download.
Now that the video is downloaded, the icon at the bottom will turn blue and the word "downloaded" will appear underneath it.
You can access these videos by going to the download option in your profile and watching the videos any time you want, without an internet connection.
If you do not have an internet connection, you will see the option "Go to downloads" where you will see all the downloaded videos available offline.
To make sure that you always have access to your favorite videos, do not forget to connect your phone to the internet every 48 hours. This makes sure that your library is updated, and that the videos remain available offline.
Check this out:
Best Video Editing Software (Free & Paid) for 2023
How To Download YouTube Videos Using a Third-Party YouTube Video Downloader?
Follow the following steps to download a YouTube video using a third-party YouTube video downloader:
Install A Third-Party Tool on Your Device: Find a suitable third-party tool for downloading YouTube videos and install the tool on your device (five of the most popular YouTube video downloader apps are listed in the next section of this article, check them out).
Open YouTube and Find the Video You Want to Download: Open YouTube in your browser and use the search bar to look for the video you want to download.
Copy URL Of The Video: Once you have got your hands on the video of your choice, copy its URL.
Open The Third-Party tool and Paste the URL Into Its Search Bar: Once you have the URL in your hands, open the third-party tool of your choice and paste the URL into the search bar of that app. Enter the URL and you will see the video you are looking for.
Choose Your Preferred Format and Quality: Now that you have found the video, you can choose the quality of the video you want to download and the format.
Click "Download": After selecting the options of your choice, you can click on the "Download" options to start the downloading process. The speed of the download depends on the quality of your internet connection and the size and length of the video itself.
Top 5 Video Downloader Tools You Should See:
Here are the top 5 video downloader apps you can use to download your favorite YouTube videos. But before we move to the list, remember that the method of downloading videos is almost the same for all the apps.
Here is the list:
4k Video Downloader
Leawo Video Downloader
ClipGrab
Inovideo
iTubeGo


4K video downloader is perhaps one o the most popular and most efficient video downloader tools of all time. The tool is a one-stop shop where you can easily download your favorite videos from any platform.
It offers a total of seven different downloading options:
4K Video Downloader: Download videos from YouTube and other sites
4K Tokkit: Download TikTok videos and accounts
4K Stogram: Download Instagram photos, Stories, and Reels
4K YouTube to MP3: Convert YouTube to MP3
4K Video to MP3: Extract audio from video
4K Slideshow Maker: Create amazing slideshows
4K Video Downloader for Android: Download video and audio on Android devices
With a wide range of options, you can download videos from any site and also convert videos into MP3 format, create a slideshow, and much more.
The app is available for free and offers a wide range of options. However, if you are looking for more advanced options then you can sign up for the premium version of the app. The license for different apps is available at $15 per license for 3 devices. It also offers a bundle option, 4K Bundle PRO offering license to all apps for just $65 across 3 devices.
The tool is available across various platforms so you can easily download it on your PC, macOS, or Linux and use it however and whenever you want.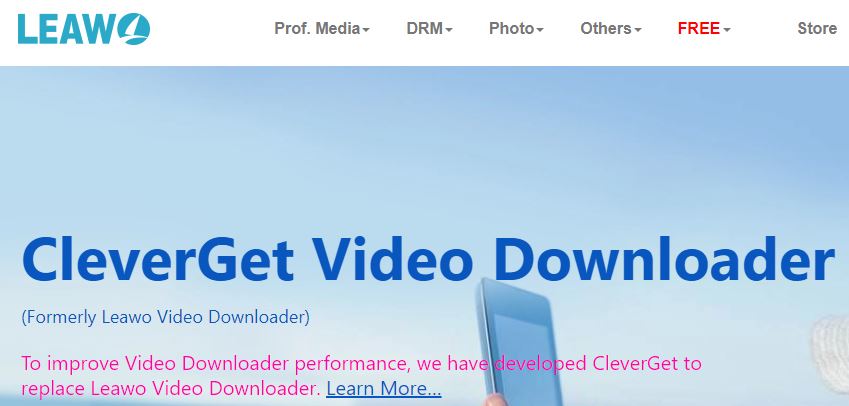 Leowo video downloader is our next choice for the list. Leowo video downloader is yet another app that offers a wide range of options for downloading videos. Here are some of its most promising features:
Allows you to download videos, music, movie clips, etc. from 1000+ sites
Download YouTube Live, Instagram Live, Facebook Live, etc. videos. You can use the direct live video URL or the live video M3U8 link to download the live video.
Download high-quality videos in 720p or 1080p.
Equipped with advanced video loading technology and hardware acceleration technologies which makes download speed 6 times faster.
Offers a number of settings for your ease of use
Offers an icon for 1-click video playing
Provides detailed info about the video so that you can make the right choice
The 1-year license of the app for Windows costs $29.97 and the lifetime license costs $47.97, both for a single user. the pricing plans are the same for Mac users.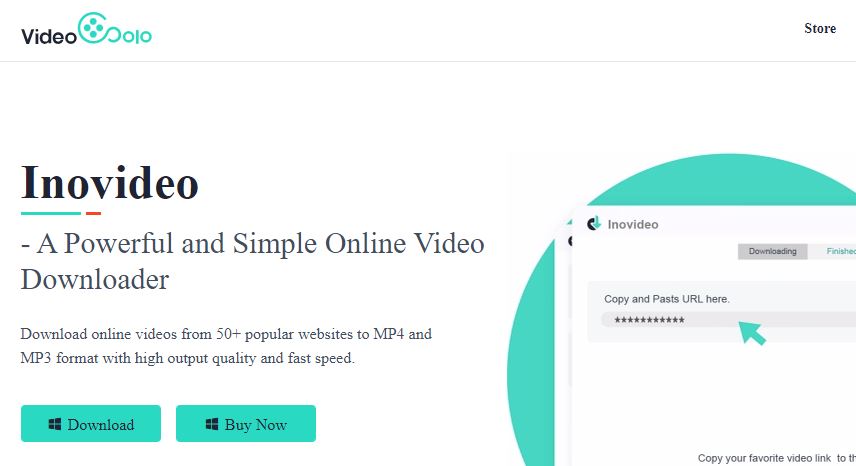 Inovideo is our third choice on the list. The tool is another efficient app using which you can download videos from YouTube and other streaming sites in high-quality and in different formats.
Here are a few of its key features as a YouTube video downloader app:
Download videos in 8K, 4K, 1080P, and 720P resolution
Save videos in different formats of your choice
Allows you to bulk download all videos in the list simultaneously
Fast speed so that you can quickly download and save videos of your choice
Available on Windows and Mac
Offers a free trial version for 15 days. During the trial you can download 10 videos of your choice in 8K, 4K, 1080p, or 720p resolution, the choice is yours. Besides the trial version, Inovideo offers three pricing plans:
1 month subscription – $9.95 1 month/1 PC
1 year subscription – $29.95 1 year/1 PC
Family subscription – $49.95 Free lifetime subscription for 3 PCs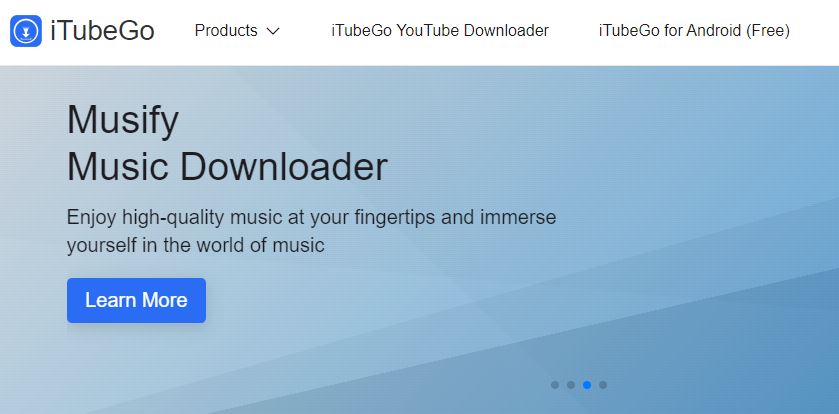 iTubeGO is our last but not the least candidate on this list. iTubeGo is another awesome video downloader that can be used to download videos from YouTube or other video streaming sites.
Here are some of its features that make it one of the best in the market:
Download YouTube videos, audios, playlists, and channels in one click
Convert YouTube videos to different formats
Use the built-in browser to cut YouTube videos and music
Offers 10v aster speed for downloading videos
Allows you to download videos from 1000+ sites
You can batch all URLs together and download all videos at once
Allows you to download the full playlist with ease
Download subtitles with YouTube videos
Retain quality of files while converting audios and videos
Offers a private mode so that you can password protect your privacy
iTubeGo offers four pricing plans for its users:
Lifetime plan – $29.95 Lifetime / 1 PC
1 year plan – $24.95 year/ 1 PC
1-month plan – $9.95 month/1 PC
Family plan – 39.93 lifetime/ 2-5 PCs
Also, see:
Top 12 Zoom Tips and Tricks to Improve Video Conferencing
Watch YouTube Videos Uninterrupted:
Time to say goodbye to the old and welcome the new. Downloading and watching YouTube videos offline is no longer difficult especially when you have a video downloader at your service. Now you can watch YouTube videos uninterrupted any time anywhere you want.
Have fun!