The era of using primitive work methods is over. Anyone who doesn't agree with it is probably still using redundant technology. Working 'smart' is the new way of getting things done fast!
Cross-functional teams are, without a doubt, the future of smart working.
But it is quite tricky to get it right.
That is why we have gone ahead and selected the top tips for you.
Why Did We Choose to Share These Tips with You?
There are good tips for cross-functional teams and there are bad tips, these are the former.
We have gone through all the 'tips' there are for such teams and selected the best ones for you.
Here are the selection criteria for deriving these tips:
These tips are realistic
They are highly practical
They can be adopted in a flash
The majority of the listicles have these points in common
Why Cross-Functional Teams are Such a Hit?
Before delving further, we need to talk about a couple of things.
Let's start with a line or two on the definition of a typical cross-functional team.
Simply put, it's a team consisting of people from various functional departments – who have different skillsets and views.
Next on, why do you need tips to set things in motion? It seems pretty easy to put people from various departments together and let the magic begin, right? Wrong.
A study from Harvard Business Review found that almost 75% of such teams are dysfunctional.
That is why you need all the help you can get.
Popular Cross-Functional Team examples include the good folks over at Google, Facebook, Netflix, and Amazon.
11 Best Tips for Cross-Functional Team Development
Here are the cross-functional team best practices that we have gathered for you after thorough research based on different facts and applied practices in the industry.
1. Have the Right Kind of Team Members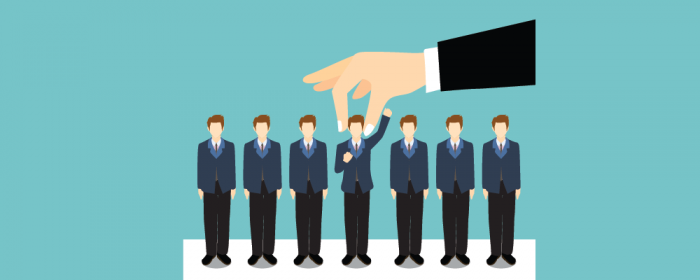 You can't hope to succeed without having the proper team members in your team.
Human capital is the most indispensable asset of any workplace.
If you can recruit the best employees for your team, you are ten times more likely to have a better outcome.
Once you get your A-team assembled, it's time to impart some head-turning words of wisdom.
To do that, have a kickoff meeting scheduled to get everyone on the same page before starting to work. The meeting should topics like:
The common goal
Core members and their roles
How this project benefits all the departments involved
2. Create a Unique Team Identity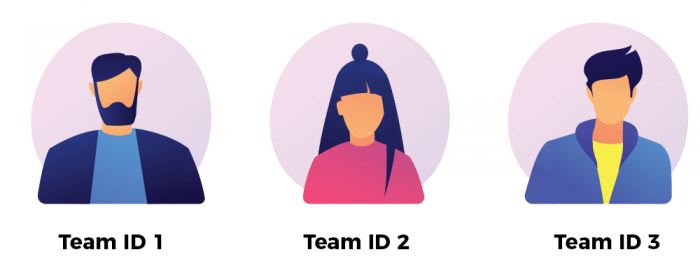 Having a common goal is good. Developing a team identity is better.
However, it's easier said than done.
You have to know every member of the team to come up with an identity of the team that every member can relate to.
When the team has a common identity, the members will have increased focus on what they have to do.
Moreover, knowing what your team stands for is a big motivation for employees from all departments.
3. Ensure Excellent Communication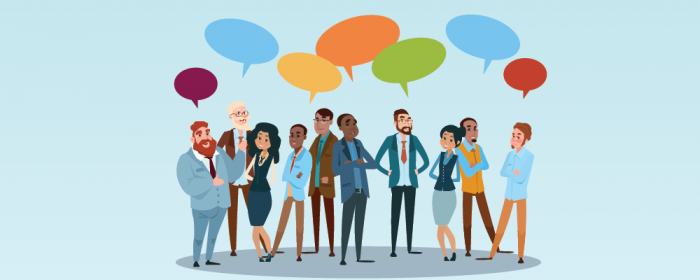 You may be wondering why we added "excellent communication" as part of the tips section.
And you would be right.
But the reason behind including this tip here is that working with such a team calls for a greater emphasis on fast, reliable, and two-way communication.
It won't work if you try to encourage it once you're into a week into working. Make sure the communicator is crystal from the get-go.
4. Appoint a Team leader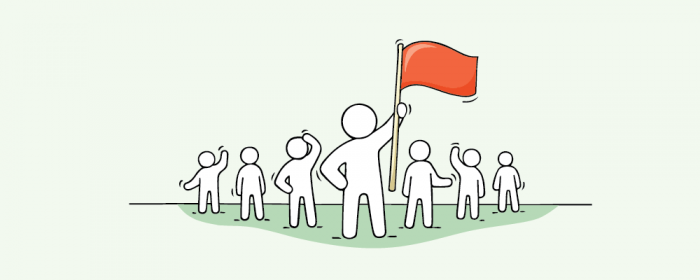 It may not seem to be a vital point to consider but it has unparalleled benefits.
Having a fantastic team leader gives your team direction.
Cross functional teams without a leader are volatile. They can either produce something amazing or blow right in your face.
A team leader will keep things in check. The chances of conflict are the highest in this type of team.
You take care of that; you are bound to achieve great things.
5. Crystal-Clear Decision-Making Process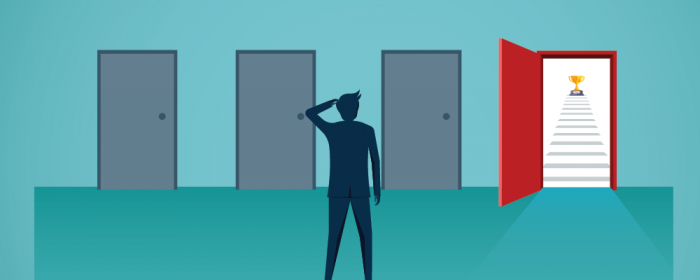 Decision making is the core reason behind conflicts in any kind of team.
When people are not clear on who will have the final say? Or who will decide what? It will make things go real bad, real fast.
Set out the entire decision-making process while clearly communicating the role of each member during decisions.
6. Promote Co-creation
It is basically a term used mostly by people in marketing departments. Co-creation means collaborating and creating something that both parties could not do individually.
For instance, marketing a product requires the production team and advertising team to work in coordination.
Instill the culture of co-creation in your team right from the start to have better results.
7. Make a Charter Template
Yes, a visual charter works the best.
Have your team give their feedback and share ideas on it. The template should be easily understandable so that everyone contributes something.
You can have your own Kanban Board-styled charter that will help the entire team to stay on track and updated about project activities.
8. Involve Department Heads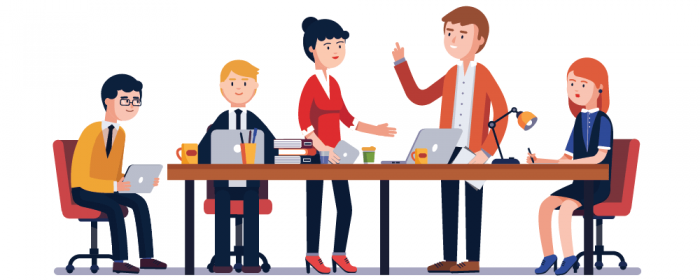 It will let you exercise greater control over the members and have a better understanding of their working methods.
Departments heads' input should be incorporated throughout the entire project lifecycle.
There will be times when the department workers may not do a certain task. This is where department heads come in.
Experience counts.
9. Arrange Opportunities for Teamwork
Teamwork is always better than individual work. Of course, you knew that because it is a smarter way of getting things done quickly.
Give tasks in groups and make teams within a project team to utilize the full potential of your team members.
Working together makes working fun and easy. Plus, the more hands-on deck, the better, right?
10. Schedule Regular Meetings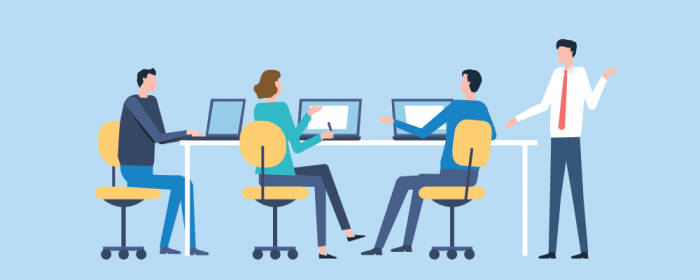 Meetings are crucial.
As brilliant as the team seems, you need to have regular check-ins with them.
Have your agendas ready a couple of days earlier and make sure you cover every issue.
Regular meetings with the team will also make the team realize that you care about how things are things and not just when they will be done.
11. Befriend Automation
Last but not the least, automation is what will make a difference.
You don't want a bunch of people from different departments sitting in a room doing manual work.
It will waste a lot of time, energy, and effort.
There are unbelievably intelligent apps and software for you to use. Even you can't get all the team members together – which happens a lot – these tools will help you work remotely.
Cross-Functional Team Benefits
If you still aren't sure about using this type of team at your workplace, here are a few motivational takeaways for you:
Innovation – Yes, have no shadow of a doubt about it. The best of the ideas come from the unlikeliest of places.
Synergies – This is perhaps the best competitive advantage to have around during the digital age. It's a bit tricky to identify synergies and utilize them. However, if done right, it has innumerable benefits.
Better Problem Solving – As good as your team is, sometimes there seems to be no way out. During such a situation, a third-person opinion is what you should look for. Preferably, someone who is from a different line of work.
A Better Understanding of the Company Workflow – Not many people thinks about it. When you have people working from various functional departments, you get to know about their work. And ultimately, you know more about the organization.
What Challenges Do Cross-Functional Teams Face?
Since you have people who are not accustomed to working together coming at a single platform, challenges are inevitable.
Some of the most common challenges are:
Interest Factor – As employees have their own projects and department work too, they might have the same degree of interest in the team's purpose. A lack of interest usually occurs when the tasks do not coincide.
Conflict – This is one of the biggest challenges that just can't be neglected. When two experts in different fields come to work on a single project, their point of view will rarely be the same.
Trust – This one is understandable, isn't it? The first human contact employees have is with their department head or team leader. So, its pretty simple that they will trust each other more than they trust people from other departments.
Accountability – As friendly as the overall environment of the company is, there is always a sense of competition between the employees. This effect is increased by ten folds in diversified teams because of different expertise levels.
Cross-Functional Teams FAQs
What is cross-team working?
Cross-team working implies employees from different departments working together on something. It is a relatively modern approach to working
Do cross-functional teams work?
Yes, they do! Different employees coming together encourage creativity and synergies. That is why top companies of today have cross-functional teams.
What are the challenges of leading and working in cross-functional teams of professionals?
The biggest challenges include lack of trust, getting comfortable with team members, conflict of views, unfamiliarity with working habits, etc.
What is a cross-functional leader?
Just like a team leader or a project manager, cross-functional leader means the team lead of a cross-functional team. He is responsible for the output.
Over to you!
The benefits of cross-functional working outweigh the conventional silo mentality.
Synergies are highly productive. Make the best use of them by taking steps to ensure that people work together without causing issues. It may take time but there's always a middle ground in every organization.
What other tips would you like to see in this write-up? Feel free to share your thoughts in the comments section below.
---
More Relevant Blogs: