If you are working in a professional space, especially in the time of the pandemic, then you know how important Microsoft Teams for team collaboration is, which has become the critical factor for the success of a business.
But what if you could spice up your normal Microsoft Teams experience with the best integrations that can help you increase collaboration among the team members and also perform various other functions that can increase the productivity of the team members and ultimately bring more value to the company.
In this article, we are going to talk about those amazing integrations that can help you increase collaboration while having the already amazing Microsoft Teams experience.
12 Microsoft Teams Integrations to use in 2022
Here is a list of the Microsoft Integrations that we are going to talk about in this article. They are:
Let's take a look at all of them in detail and find out how they are going to improve your Microsoft Teams experience and ultimately help you bring more value to the company.


Whatever 2020 has taught us, nothing comes close to the fact that Zoom is the undisputed king of online collaboration among literally any two people or any 1000 people in any capacity, all over the world.
The best thing about Zoom is that you can literally start a video call among as many people as you want with a click of a button.
So, when you couple Zoom with the other amazing application in this genre Microsoft Teams, you are truly getting the best online collaboration experience this market has to offer.
Features
Interact with people outside of Microsoft Teams
Get complete meeting summary reports
Add Zoom Integrations to other leading tools
Launch video in seconds on the apps your staff love
Host video conferences with a secure link
Access video meeting recordings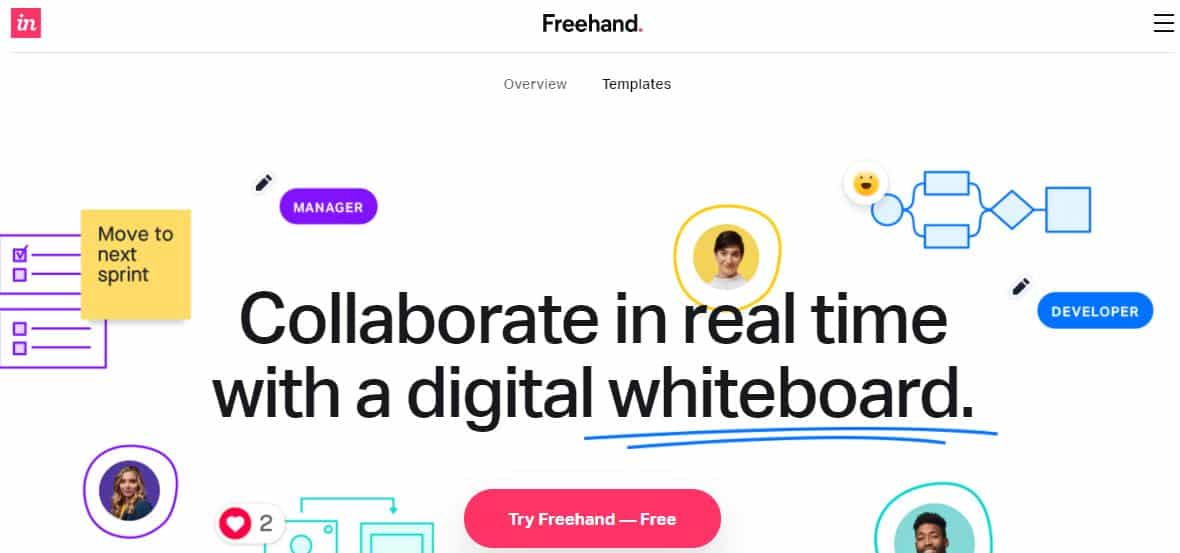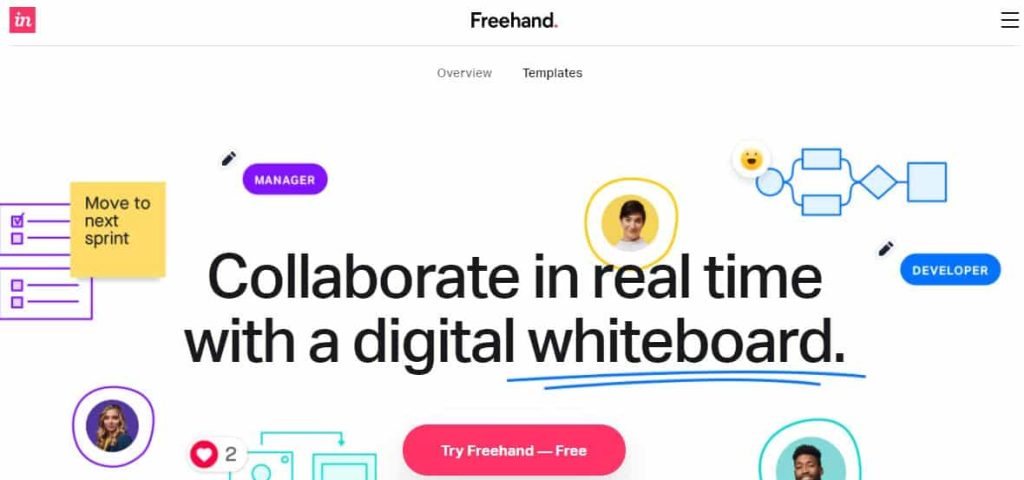 In this dynamic world of memes and other graphical illustrations that are encircling the social media paradigm, you really can't rely on just words anymore. You need graphics.
This is why when you need to spice up the textual collaboration on Microsoft Teams, you need to use Freehand. This application helps many different companies all over the world create some amazing graphic design workflows to present their voice more interestingly.
Here are some of the features that the Freehand integration with Microsoft Teams has to offer to you.
Features
Visual planning
Co-drawing
Wireframing
Presentations
Save collaborations in the cloud
Related:
Best Video Conferencing Software for Agile Teams & Businesses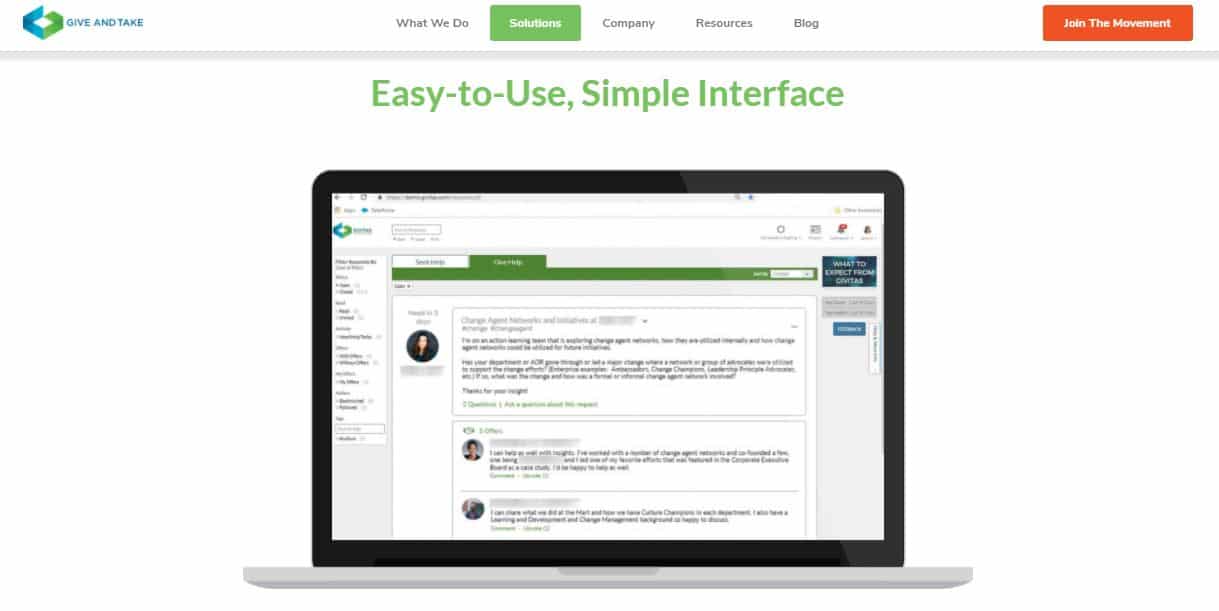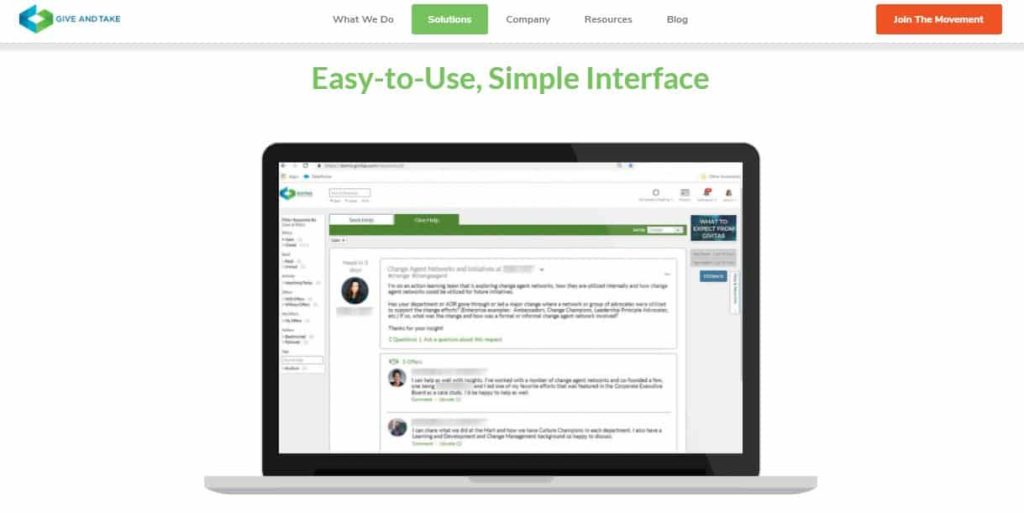 MS Teams offers Yammer for collaboration, but the challenge is that Yammer works only for small teams and creates constant interruptions for people using it.
If you need some information, advice, knowledge, or a resource to do your job and you don't know who to ask, use the Givitas integration with MS Teams.
Givitas allows you to connect large teams to share information and collaborate in just 5 minutes a day. Each request saves an average of 6 hours of work.
Givitas was co-founded by Adam Grant, author of the bestseller Give and Take, and in addition to encouraging efficiency, Givitas helps create or support a corporate culture of generosity, gratitude, trust, and community.
Features
Easy search and filtering to help teams locate information quickly and easily
Supports DEI initiatives by giving everyone equal access to the collective intelligence of leaders and peers
Purpose-built to foster trust, generosity, and gratitude, and to reduce the stigma associated with asking for help at work.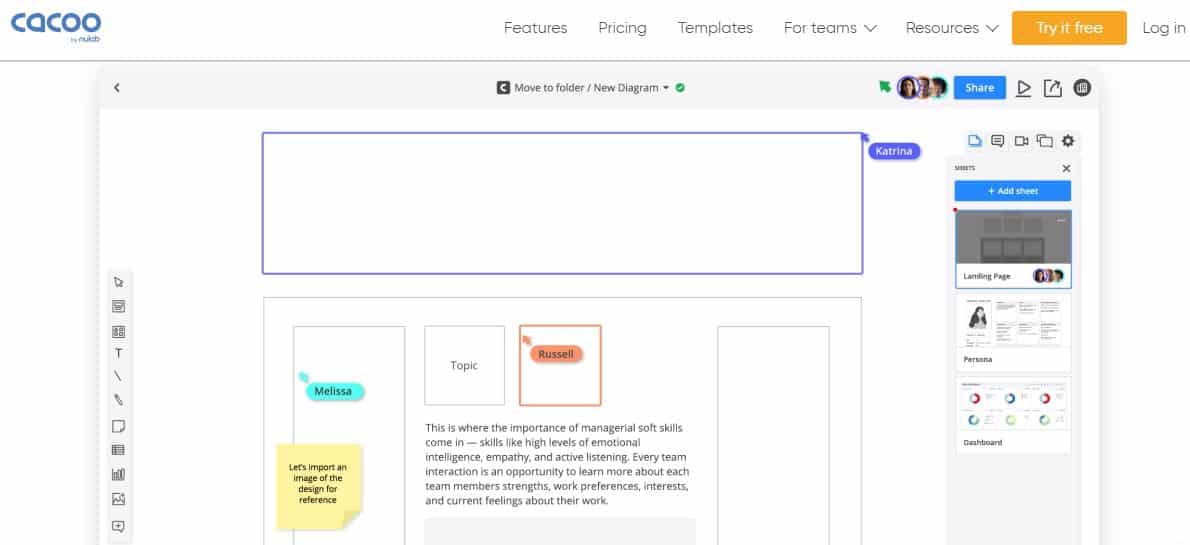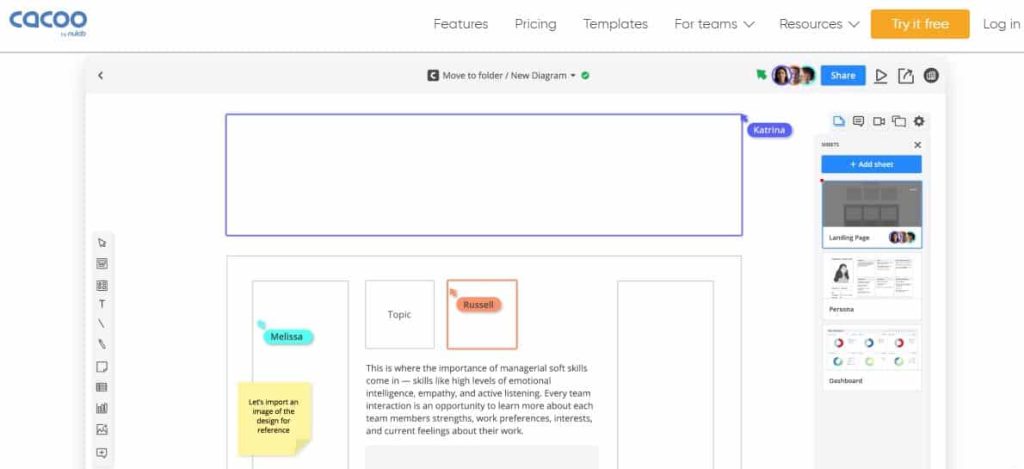 Many times in the project management world, you need to support your product or project with some important diagrams and illustrations to prove your point or to display your work to the client in a more artistic way. You need to integrate MS Teams with Cacoo.
This application helps you to create different wireframes, mind maps, flowcharts, SWOT diagrams, UML diagrams, and network diagrams, among many others. Some other features that this integration has to offer are as follows.
Features
Commenting and mentioning right on diagrams
Version control to save and track changes
An incredible arsenal of professional templates and shapes
Real-time collaborative diagramming
Shared folders and team access controls
Presentation mode for easy sharing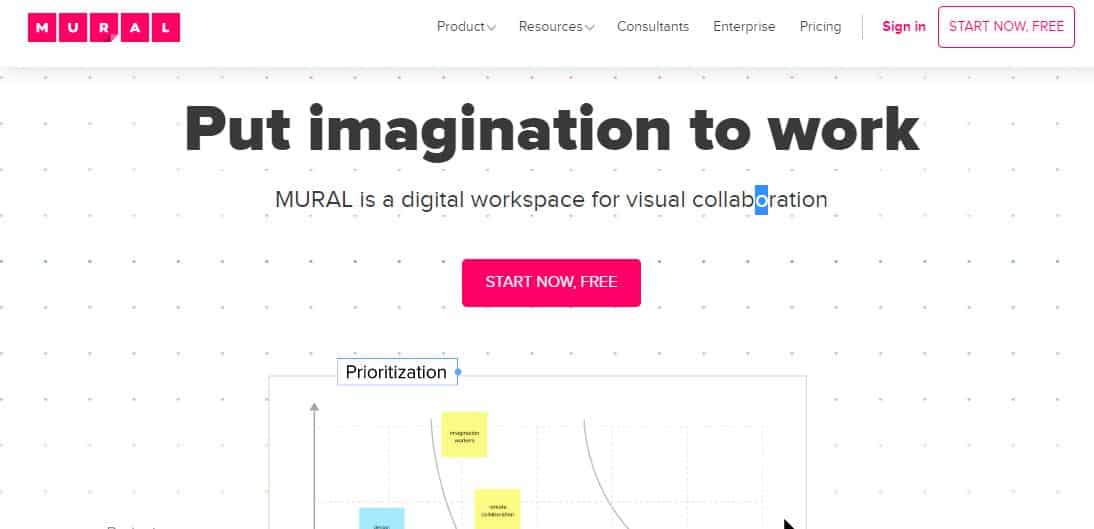 Being one of the best notification managers, Mural is certainly a must-have, if you never want to miss out on any activity that is happening in your MS Teams workspace.
This application provides you with a custom notification channel and an incredible notification bot built-in that helps you to manage all of your notifications without any issues.
Features
Messaging extension
Custom Mural Tab to group all of your notifications with a custom collaboration tab
Push-notifications about everything that happens at MS Teams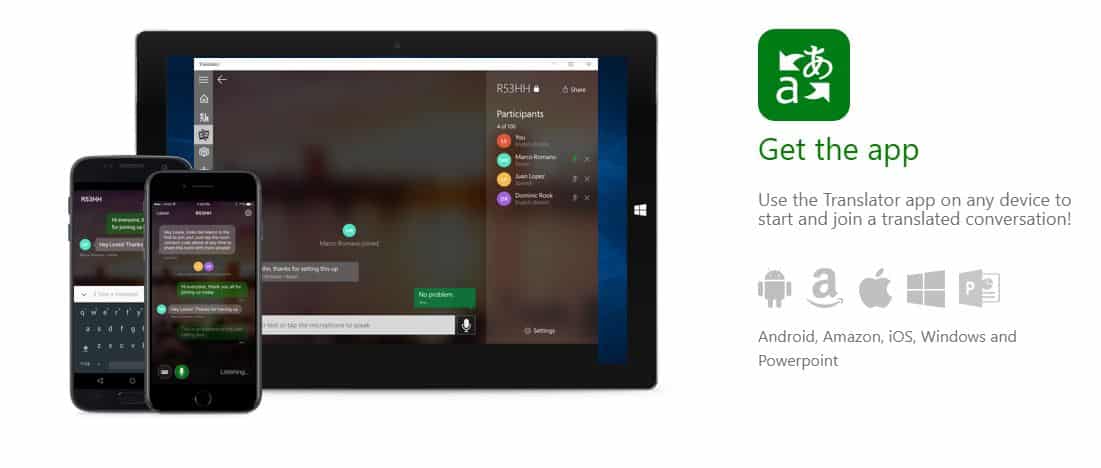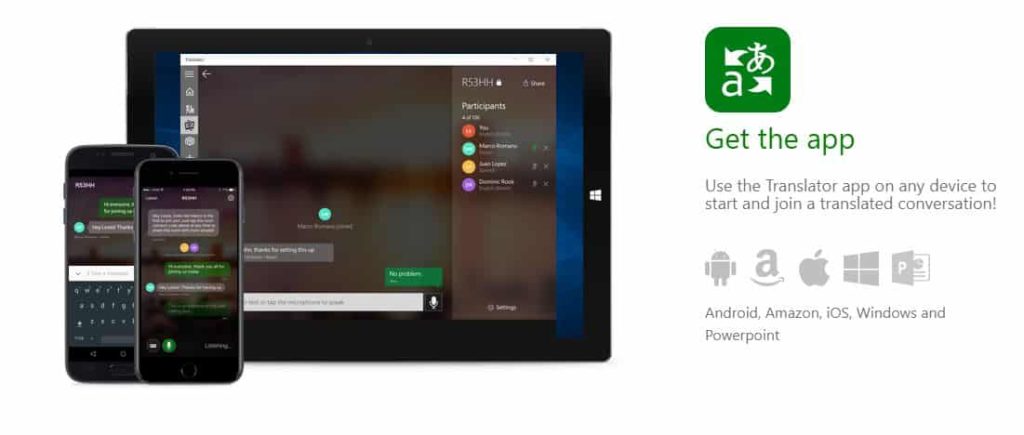 If you are leading a big business that requires you to regularly interact with people that don't speak the same language as you, you have the application Translator integrated with MS Teams.
This application allows you to translate and read the message that you received; in the language, you want to read it in. You just have to install the application into your MS Team hub, and the translation functionality will be available for use on every device that you use your MS Teams on.
Features
Available for iOS, Office 365, Outlook, Windows and Mac
Real-time translation across multiple languages
Translate without switching between apps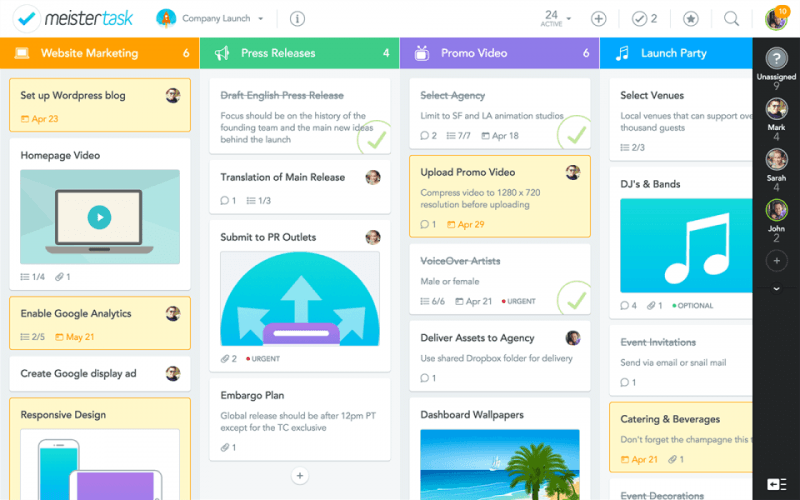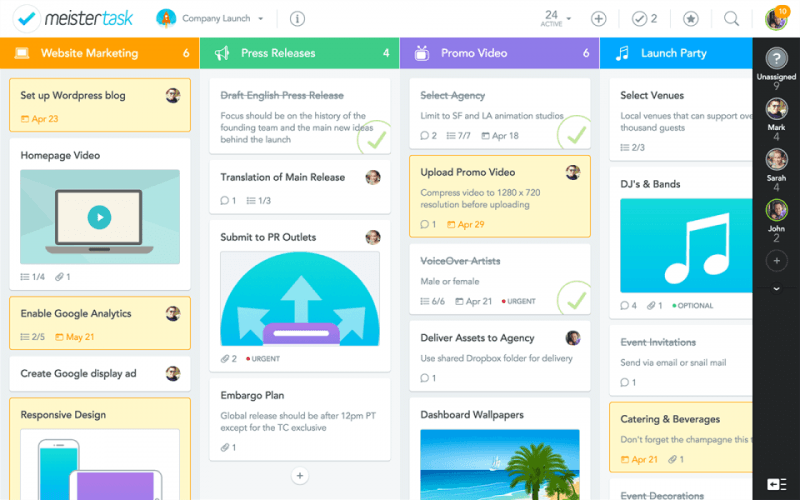 Being an incredible project management application, MeisterTask is certainly an application that can help you improve your communication via integration with MS Teams and also help improve your agile workflow that will ultimately help to bring more value to the business.
Features
Activity stream
Descriptions and checklists
Task watches and task assigning
Tags for projects
Due dates and times
Tracked time
Related tools:
23 Best Mind Mapping Software of 2022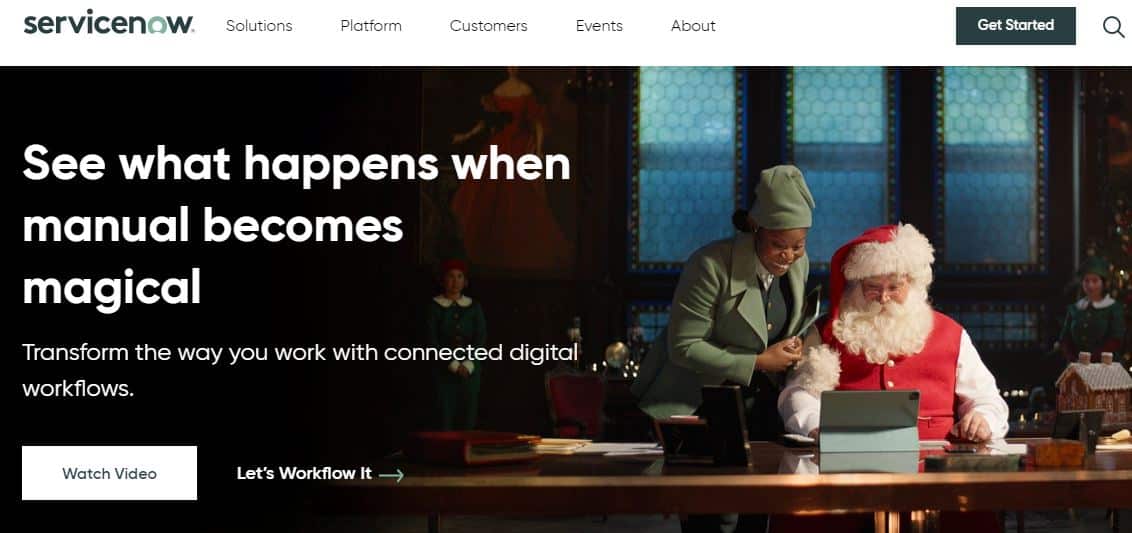 Another tool that will help you introduce a more visual aspect into your overall Microsoft Teams conversations is ServiceNow. The tool allows you to improve your digital workflows easily and without any problems.
Features
Exchange data easily with ServiceNow apps
Execute routine actions in Microsoft Teams chat
Resolve common IT requests and HR tasks quickly using ServiceNow cloud services
Find answers to common questions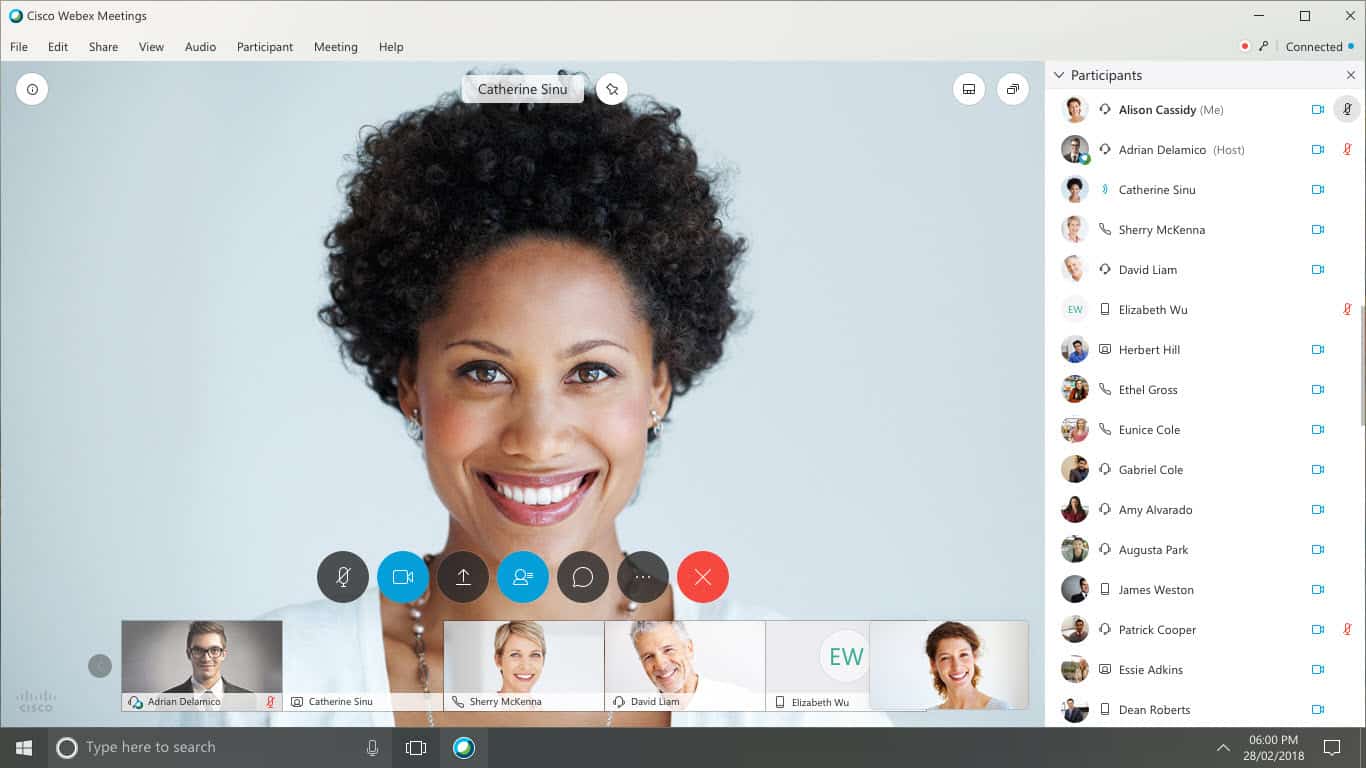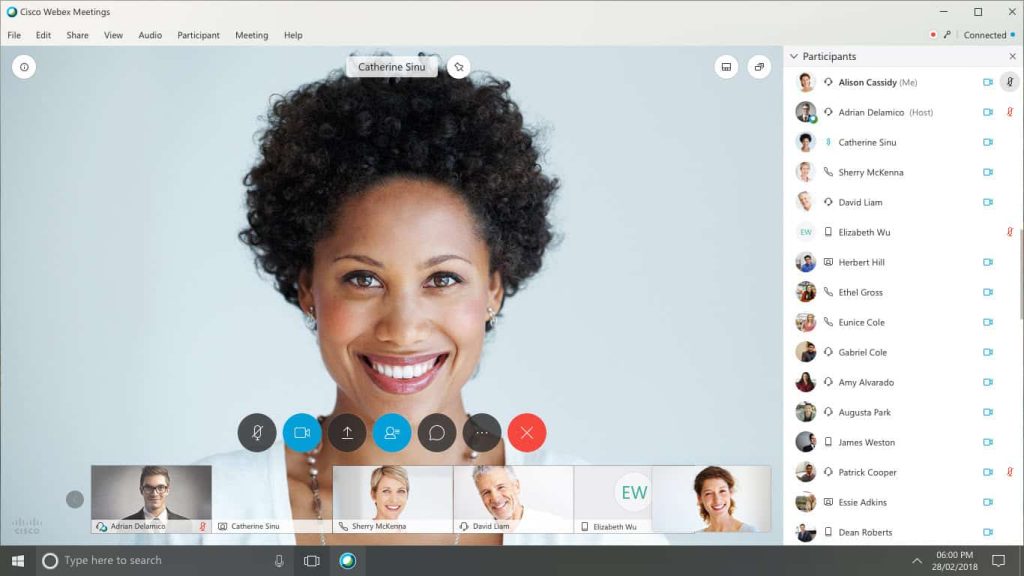 Want to merge two amazing messaging apps so that you can have the best collaboration tool possible? Try Cisco Webex Meetings that will help you improve your collaboration among the teams and ultimately increase the value of the company.
Features
Schedule meetings on Microsoft Office 365 calendars
Send links from Webex into Microsoft Teams
Let Microsoft users join a conference from a single click on a unique URL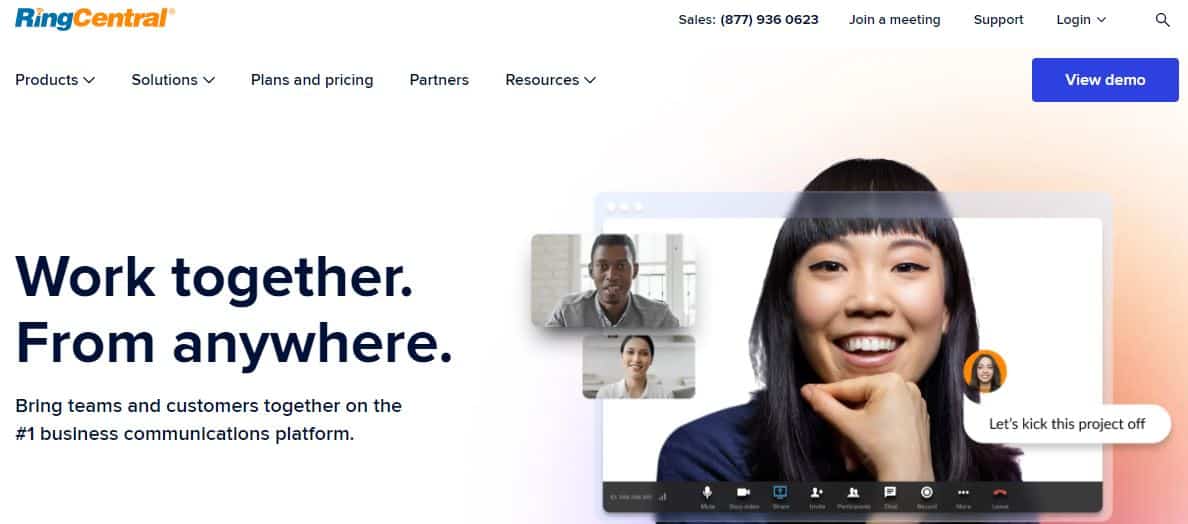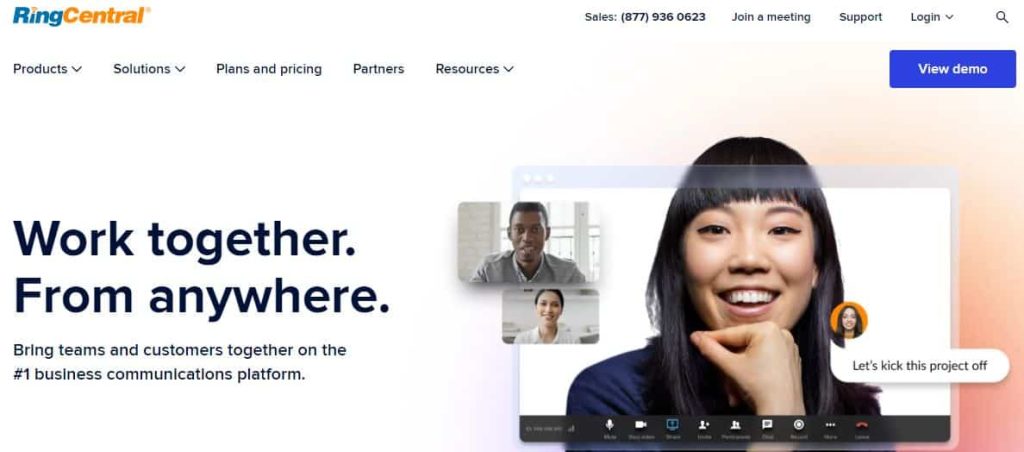 This application is an incredible tool to integrate with your MS Teams application. This integration will provide you with a RingCentral bot that helps to improve your collaboration among the team members and ultimately increase productivity.
Features
Meet to locate session and dial-in numbers
Call to access conference calls and click-to-join meetings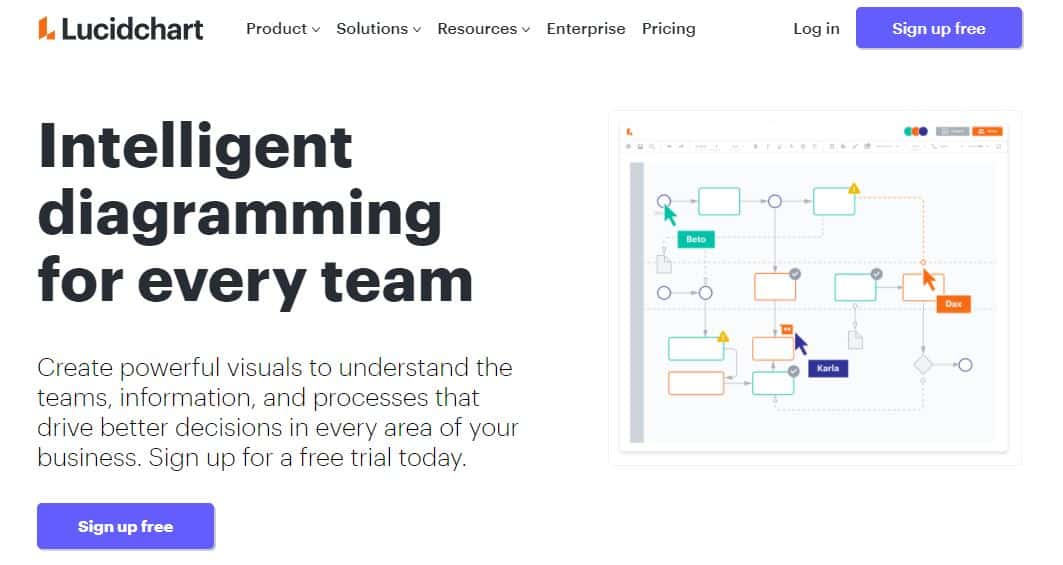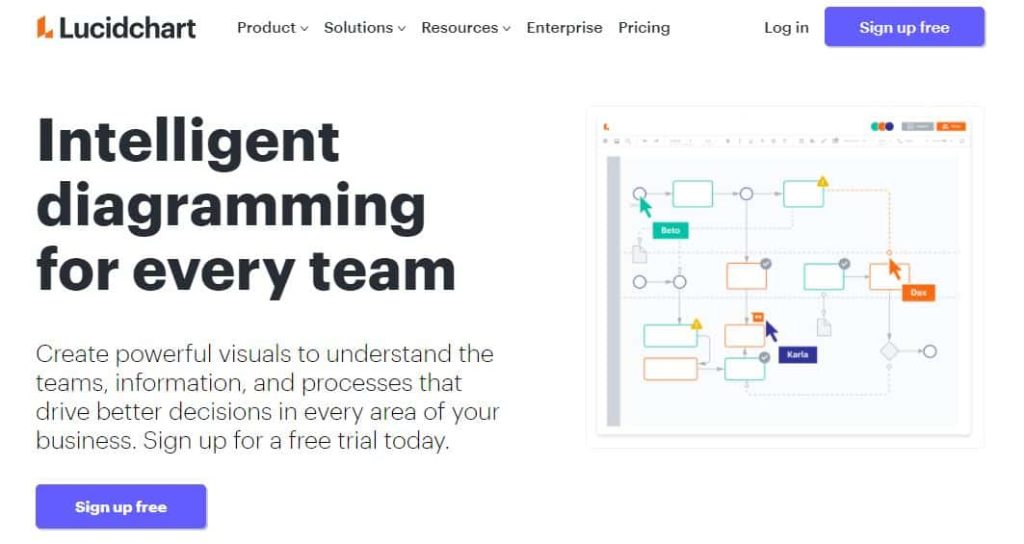 Another great example of a tool that you can integrate with your MS Teams application that allows you to use organizational charts and wireframes among many other functions is Lucidchart. Do check it out.
Features
Work together in real-time from any location
Include links and layers for interactive diagrams
In-editor commenting, notes, and @mentions
Drag and drop visual editing
Presentation mode for easy-to-consume slideshows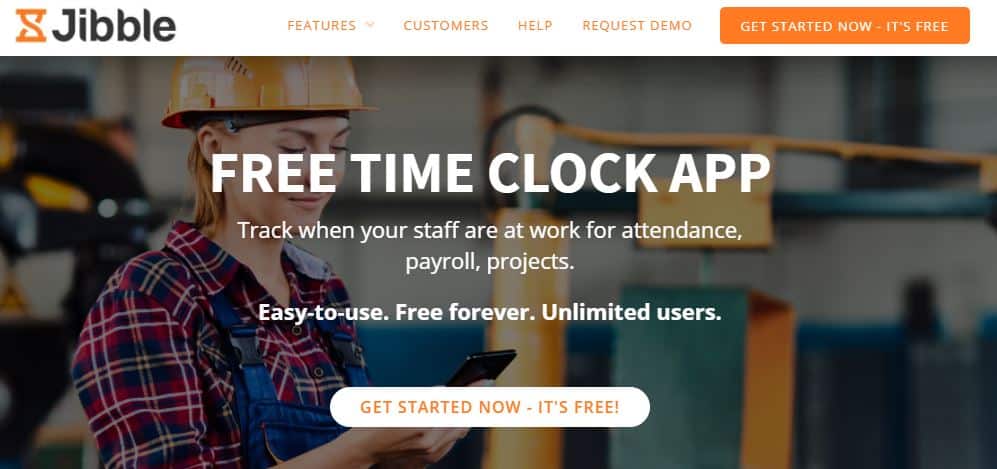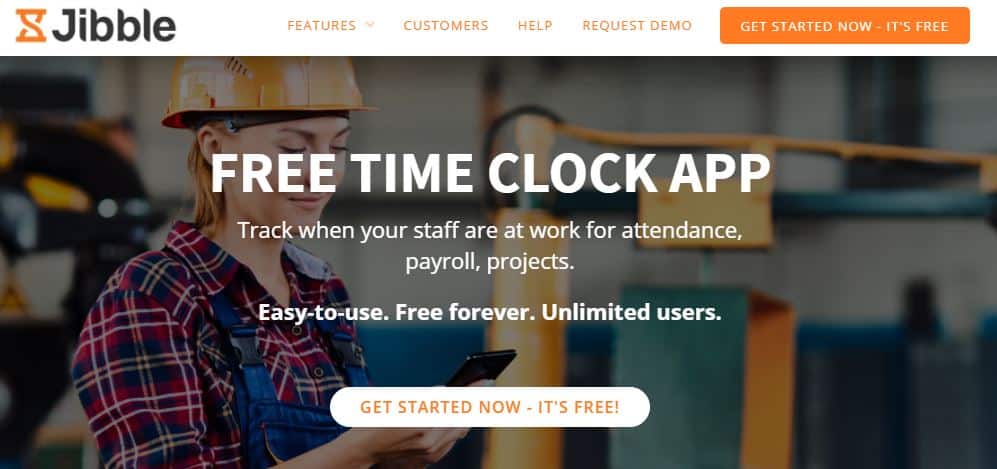 Jibble is another app with Microsoft Teams integration. It is a time clock app to track your staff time for work attendance, projects, payroll, and reporting. It comes with features such as face recognition, timestamps, and geo-location.
Features:
Track time for your employees
Timesheet generator and calculate overtime
Time tracking from any device and apps
Ability to understand hours spent on work activities and projects
Frequently Asked Questions (FAQs)
1. How Do You Use Jibble in Microsoft Teams?
Jibble is an incredible application that allows you to track the different times and attendances associated with your team members. Essentially this helps to keep them in check and allows you to make better decisions about staff hiring in the future.
Here are the steps to use if you want to hook your Microsoft Teams applications up with Jibble.
The first step is to create the activities that you want to track, on the web so that they can be accessed through the Jibble section in your Microsoft Teams interface.
The next step is to make sure that you select the Jibble bot user and type "/Jibble in".
Once you have done that, the next step is to select the activity that you want to track using your Jibble bot.
You can also add different additional notes regarding the activity that you are trying to track. These additional notes can even be useful references and other links to like Asana cards or Trello cards.
One thing that you should remember is that the next time you Jibble in, the time tracking for the activity is stopped and is shifted towards the new activity that is on the list. Otherwise, if you don't want this to happen, you have to Jibble out so that there is no time tracking being done on your application interface.
2. Are Microsoft Team Chats Private?
There has been a lot of concern regarding privacy on social media platforms, and other applications in general, but as of now, the company says that the private chats that the team members or any two individuals have on the Teams platform remain between them.
Conclusion
These were our top picks for the best Microsoft Teams integrations that you can perform to improve the collaboration among your teams. If you think that we missed something or there is something wrong with the article, reach out to frank@productivityland.com and we will get back to you as soon as possible.
---
More Readings: