If you have ever noticed a lack of interest amongst your employees, it may be because they were fatigued after a difficult period or were less driven than usual. This leads to increased turnover, particularly among your best performers, and a loss of productivity across your organization.
Overwork, poor management, or imbalance throughout the organization are frequent causes of disengagement in many businesses. Employee engagement should be emphasized since low morale may lead to high turnover rates and low productivity, which is detrimental to the company.
When it comes to employee-organization dynamics, many businesses forget the fact that
A good wage and benefits package is not an incentive!!
Employees get accustomed to receiving a consistent salary, and many may not correlate their money with the work they perform.
Depending on your business, achieving optimum performance necessitates employee incentive programs that encourage workers to give it their all.
As a business owner or leader, it is critical to foster a positive work ethic, morale, and creativity in the workplace. Offering incentives in addition to base pay is an excellent method to establish a fun and competitive workplace that will motivate your staff.
Incentives are a proven way to influence employee behavior and, as a result, improve business output. Employee incentive programs of many types are being used by organizations. The most important thing is to select a program that fits effectively to your company.
Even while 90 % of business executives agree that an engagement plan could benefit their organization, just 25 % have one in place.
For that reason, to help you choose the best for your company, we've outlined the top 10 employee incentive program examples.
Before that, to clear out the process for you, let's go through what employee incentives programs are and why should you implement them.
What are Employee Incentive Programs?
Employee incentives are rewards and perks that drive the workforce to accomplish business objectives. Employers can give monetary or non-monetary incentives in the workplace through an employee incentive program to encourage employees to maintain great behavior and job performance.
Cash incentives and other financial perks are used in compensation incentive schemes to enhance employee performance and productivity. Non-monetary incentives (for example, casual dress days, snack alternatives, and flexible scheduling) are frequently less expensive to implement but can still significantly influence employee morale.
Depending on their company objectives, employers might give a variety of incentives based on sales figures, productivity, and other set requirements.
Importance of Employee Incentive Programs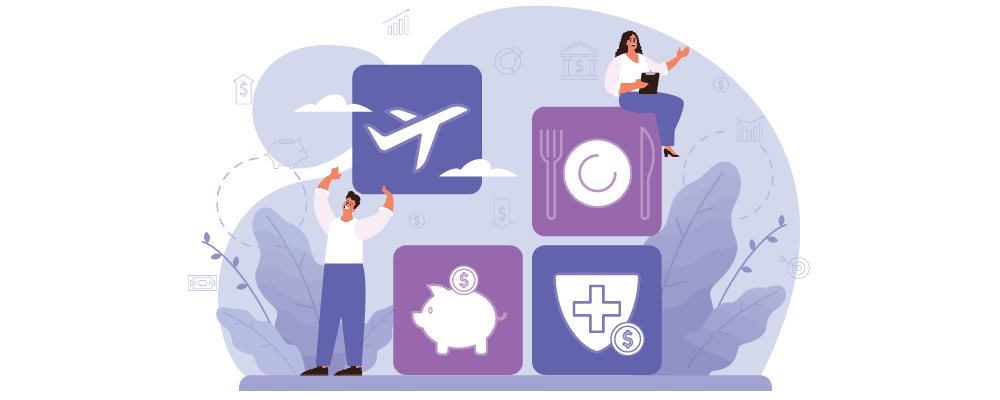 Organizations that adopt employee incentive programs have a 79% success rate in attaining their specified goals when incentives are provided. This means that your company must go beyond annual service awards and include employee incentive programs into its everyday culture.
The advantages of an employee incentive program may be substantial, especially if you design one that entices behaviors and activities that promote your strategic mission.
While certain benefits differ from one company to another, there are several long-term financial and emotional benefits of employee incentive programs
1. Enhanced Employee Engagement
A well-designed employee pay incentive scheme provides employees with a cause to be involved in the success of your company.
2. Reduce Turnover
Offering incentives to employees would help to minimize turnover rates within your organization. That implies you are more likely to keep talented people rather than constantly replacing jobs within your organization.
3. Increases Workforce Productivity
Offering work incentives has the power to improve staff productivity. Employees with a satisfying end goal to aim towards may be less prone to burnout.
4. Friendly Workplace Culture
Workplace incentives help to develop a culture of motivation, self-management, and accountability while holding employees accountable for their work.
5. Strategic Development
By concentrating on particular objectives such as sales data or retention rates, incentives can be employed to enhance your company's strategic development.
6. Build Strong Team-Dynamics
Opt to build a department or company-wide employee incentive program that requires your employees to cooperate and rely on one another. This could help employees bond and foster a strong team attitude.
According to a Harvard study, employee incentives affect employee satisfaction, engagement, and trust.
7. Shows your appreciation for their efforts
You can show appreciation for your employees and their contributions to your company by including entertaining and attractive incentives in your corporate culture.
10 Employee Incentive Programs that You Should Implement
Monetary Incentives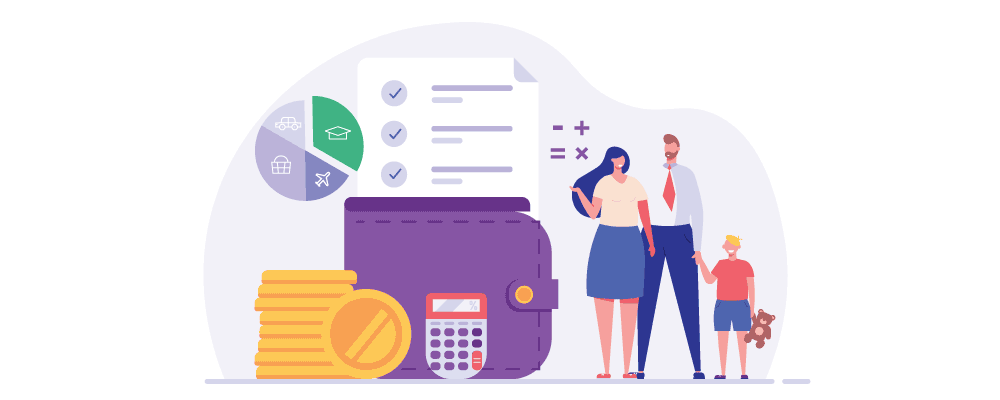 1. On-Spot Bonuses
Spot bonuses, also known as spot awards, are small cash prizes given to employees in recognition of a particular achievement. Employers provide spot bonuses to employees who work on challenging projects or take on additional responsibilities outside their position.
You can keep a fund for spot bonuses or use discretionary funds to give them out occasionally. Spot bonuses frequently have no set criteria other than being awarded in response to excellent performance.
How is it beneficial for the company?
This strategy would instantly benefit the organization through improved employee positivity. Even if an employee receives an annual performance incentive, receiving a little monetary bonus immediately provides positive reinforcement.
The world is still reeling from the aftereffects of COVID-19. In such times, on-spot bonus incentives may help employees get through tough times while also improving performance and morale.
2. Profit-sharing
Profit-sharing is when a prosperous company distributes a percentage of its profits to its employees. Profit-sharing enables businesses to reward employees based on the results of their performance by providing higher incentives when the company generates more money. This is a common incentive approach used by organizations that are not cash-flow positive.
This incentive scheme also helps employees feel more invested in the company's overall performance and comprehend how their actions influence the bottom line.
Profit-sharing plans are frequently based on a percentage of an employee's income, but they can also be found on earnings or a fixed sum split among employees.
How is it Beneficial for Business?
Such policies assist both the business and the workers by sharing earnings produced. Employees gain satisfaction from knowing they will all share in the profits. It is also likely that the increased efficiency would improve the company's overall financial performance.
Another benefit of profit sharing is that it is an appealing tool for attracting and retaining employees. According to a Gallup study in Employee Perks News, retirement planning is one of the most appealing benefits.
3. ESOP
Employee stock ownership plans (ESOPs) are one type of employee benefit. It gives employees a share in the business for which they work.
Employee stock ownership plans (ESOPs) continue to be a popular method of empowering staff due to the multiple benefits they bring. It may help with equity risk management and staff retention, enhance employee satisfaction and minimize turnover.
According to the National Center for Employee Ownership (NCEO), organizations with employee stock ownership plans grow 8 to 11 percent faster each year.
How Is It Beneficial for Business?
Regardless of the ups and downs, the important thing to remember is that ESOPs can assist you in developing a business transition plan by creating a market for your company's shares, allowing you to sell your business gradually rather than abruptly, and promoting an ownership culture within your company.
4. The incentive for Bringing News Ideas
Many businesses use suggestion incentive schemes to demonstrate to staff that their input is valued. Managers recognize and reward employees whose suggestions result in increased income, productivity, or efficiency.
How Is It Beneficial for Business?
Employee suggestion incentives are simple: people are more productive when they feel valued. Reward employees for their fantastic ideas, no matter how large or tiny. It also results in a win-win situation for both your firm and its employees
5. Referral Bonuses
Why should your recruiters waste time publishing job descriptions online when your workers can source suitable individuals? Employee referral is one of the most successful ways for a company to find new workers.
Employee referral bonuses attract good employees since the referee is inherently involved in the success of the individual they suggested. Employees that refer candidates are motivated to discover the "right" person for the position since their reputation is at stake. As a result, they take the time to locate candidates who are a suitable match for the job.
How Is It Beneficial for Business?
Employers frequently provide incentives for applicant referrals, and for a good reason: Employee recommendations were ranked the highest in terms of ROI by 82 % of companies. Employees will value this perk because it rewards them financially for referring talented applicants who they believe will fit into your culture. Remind your staff about this incentive multiple times a year to guarantee that you continue to receive a steady supply of applicants.
6. Health Incentive Program
The wellness program's purpose is to assist workers in adopting and maintaining healthy behaviors. Employees that are internally driven to be healthy perform best. However, employees might become caught in harmful patterns and require assistance adopting and sustaining healthy practices.
The ideal method to accomplish this is to offer health cash, discounts on employee insurance, and gift cards.
How Is It Beneficial for Business?
Your employees must know all the advantages of making a healthy behavioral change or participating in the program. This entails more than simply informing people about the benefits of good health. We are all aware of how to live a healthier lifestyle. Greater motivation and engagement are thus required to reap real benefits for both personnel and the firm.
Once you have decided on the incentives you want to offer, ensure they are presented as clearly as possible within your wellness program to your staff. They should be aware of this before beginning their program to avoid confusion or surprises.
Non-Monetary Incentives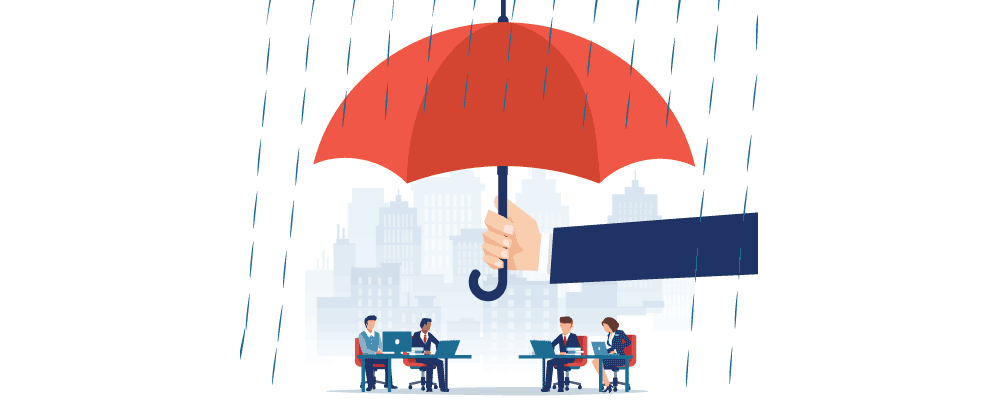 7. Employee Recognition
Acknowledgment shows employees that you appreciate their contributions while notifying others in the workplace of their achievements. It may also make them feel valued and encourage other employees to enhance their performance
In a study, a significant percentage (almost 50) agreed that an award or a pat on the back would be more beneficial than money in expressing appreciation.
How Is It Beneficial for Business?
Authentic recognition serves three important functions:
Promote Motivational Workforce Culture
Praise Values
Achieve Business Goals
8. Travel Incentives
After Covid-19 detractions, giving travel incentives to staff might be a highly beneficial offer.
Business travel has become an increasingly popular commuting option for those who want to keep working while traveling the world.
Travel incentives and privileges are available to business travelers. It might include airfare and hotel savings, free rental cars, food reimbursement, and much more.
9. Awards
A personalized award program may help boost employee morale and promote organizational values.
An employee of the month or top performer awards are an excellent method to show the whole business that everyone is appreciated and essential.
By adopting an in-house recognition program, businesses may enhance employee happiness while saving money on expensive outside incentives.
10. Flexibility
Two major job perks that have gained popularity over the years are flexibility and knowledge of the changing face of business.
Whether you are pushing or currently providing a more flexible workplace, it is critical to understand the difference between telecommuting and flexible work schedules. Working from home on non-work-related tasks is referred to as the former. At the same time, the latter provides freedom in terms of when and where you work.
According to the survey, schedule flexibility is one of the top three considerations in career selections for over 40% of job seekers globally.
Summing It Up
Employee incentive programs have become increasingly popular in the business world. Though the military started this project, it has since spread to most businesses as a great tool for motivating employees to perform better.
Employee incentive programs, employee reward programs, employee recognition programs, and employee benefit programs are all commonly used interchangeably.
All of these terms are used to describe total incentives, the ultimate purpose of which is to increase employee productivity and the firm's overall success.
Also Read: