How often do you delete a text without reading it?
If you're like most people, the answer is… never.
Texting is now a way of everyday life for the majority of people. In fact, 98% of text messages are read.
And that's why a text alert system is a valuable tool you should consider using to boost your business's productivity.
So how exactly does a text alert system work, and how can it help make your business more productive? Let's take a closer look.
What is a text alert system?
A text alert system is a type of messaging service that allows you to send text messages to a group of people all at once. On a business level, this is typically done through an SMS platform or API.
With a text alert system, you can quickly and easily share important information with your team members, such as:
Safety alerts and emergency notifications
Updates impacting your workplace's day-to-day operations
Requests for shift needs
Reminders about meetings or deadlines
Updates on project status or deadlines
Requests for feedback or input
In addition to notifying your team, you can also use SMS for marketing and customer support purposes, to reach your customers and leads regarding notices such as:
Promotions, sales, and discounts
New inventory announcements
Customer service inquiries
Any other updates
SMS platforms give you online access to an out-of-the-box dashboard that you can use to manage a system of contacts and send out your text messages. They typically also come with a corresponding mobile app so that you can manage and send texts on the go too.
An SMS API allows you to program your message sending so that you can customize and automate your texting process in a way that works for you.
How can a text alert system help make your business more productive?
By some reports, improved communication in a workplace could increase productivity by 20–25%. In addition, more productive marketing is obviously beneficial for a business's bottom line.
How does all of that relate to a text alert system?
Because text messages are nearly always read, and are typically read within seconds of being received, a text alert system can help you get important information to the appropriate people more quickly than other communication methods, such as email or phone calls.
Let's take a look at some of the specific ways that it can help your business become more productive:
1. Saves time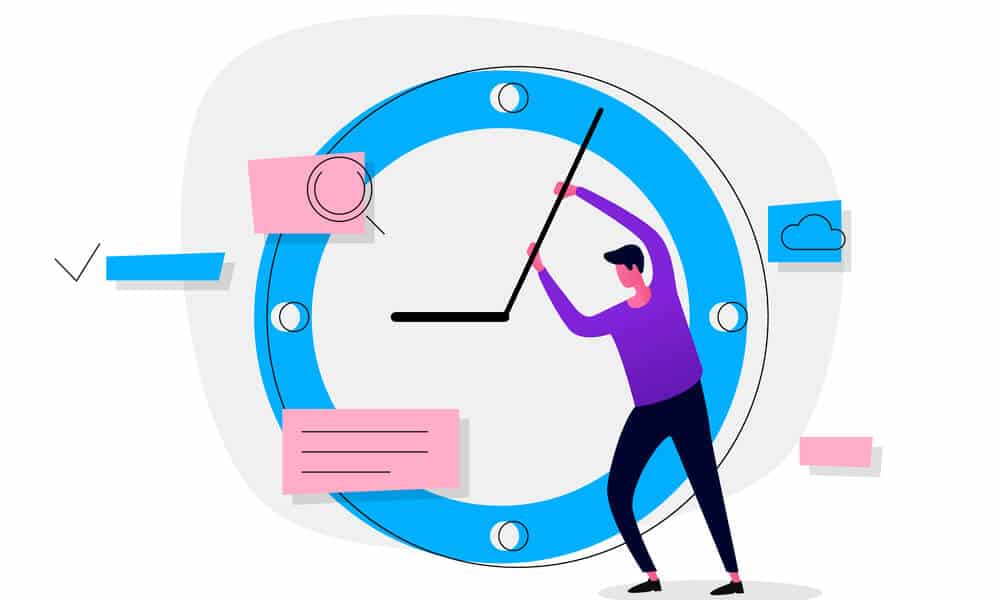 One of the biggest productivity benefits of using a text alert system is that it can save you and your team members time.
With in-person announcements, emails, phone calls, memos, social media, or any other communication methods, you have no guarantee that people will actually see your message. These missed messages can lead to miscommunication and wasted time trying to reiterate info that has already been communicated.
Instead of spending hours on the phone or sending dozens of emails back and forth, you can send a single text message to your entire team or to your customers with the click of a button. This means that you can communicate important information more quickly, leaving more time for your team members to focus on their work.
Similarly, your marketing can be more productive because people are actually seeing your marketing messages—unlike emails, for example, which get an average read rate of 21.5%.
You can also view and manage the replies you receive to your text blasts from directly within the platform, or you can set up an auto-response letting people know that "replies are not monitored."
2. Gets you more sales
What could be more productive for a business than getting more sales?
Getting customers to actually see your marketing messages is half the battle. (That's why email open rates are such a vital success metric in marketing!)
Texting eliminates that part of the battle by almost guaranteeing people will actually read your message.
A higher percentage of people reading your marketing messages means more people acting on your marketing messages—which means more sales.
3. Reduces miscommunication
Effective communication is essential for any business to run smoothly.
With a text alert system, you can improve communication within your team by ensuring that everyone is up-to-date on important information. You can also use the system to request feedback or input from team members, which can help improve collaboration and foster a sense of teamwork.
Need to remind people to submit their pay sheets by the end of the day? Send a text.
Need to let people know about an updated policy? Send a text.
Need to fill a work shift at the last minute? Send a text.
This simple way of updating people is especially helpful if you have a combination of field and office employees—although it works for any workplace situation, since everyone texts. Field employees in particular aren't always checking their emails or answering their phones, so texting becomes an effective way to help improve communication.
4. Reduces errors
Related to the above point regarding miscommunication, when you're dealing with a lot of information, it's easy for mistakes to happen.
A text alert system can help reduce the risk of errors by providing an effective way to communicate information that people will actually see. It's easy to forget verbal announcements or to get lost in the back-and-forth of an email thread or a Slack thread, and people may miss important information.
Instead of relying on verbal communication, long emails, and complicated Slack threads, you can send short and simple text messages that are easy to understand and act on—and responses to your texts don't go out to everybody else; they are only seen by you. This means you can filter the responses and send out another update with any additional pertinent information, only if needed.
This streamlining can help reduce misunderstandings and ensure that everyone is on the same page (er… screen?).
5. Leaves a "paper trail"
When you use a text alert system to communicate important information, it's easy to track:
What messages were sent
Who were the recipients of the messages
Who replied to the messages
Having all of that information on hand is helpful so that you can go back to it for easy reference. (You can even export the record of this information into a spreadsheet file so that you can have it readily available.)
In addition, the message recipients will have all of the important information from the message easily accessible directly from their phones, so they can always have it on hand as well. That way, it's easy for people to look at their message thread if they need a reminder about what was said.
Also, see:
Text Blaze Review, Features & Pricing
6. Supports remote work
In today's world, particularly since COVID, many businesses have team members who work remotely or from different locations.
A text alert system can be especially helpful in these situations, as it provides an additional way to communicate with team members who may not be in the same physical location. Incorporating a text alert system can help keep remote workers in the loop and ensure that everyone is up-to-date on important information—regardless of where they are working from.
How to implement a text alert system in your business?
If you're interested in implementing a text alert system to help your business's productivity, there are a few key steps that you'll need to take:
1. Choose a platform
You'll need to decide which SMS platform to use.
Find one that has the features you're looking for, has an easy interface that requires minimal setup, and gives you a free trial so you can test it out. (You can try out Mobile Text Alerts for free for 14 days.)
2. Make a plan
Once you've chosen a platform, you'll need to make a plan for how you'll use texting for your business.
This plan should consider who will be responsible for sending messages, as well as protocols for when and how messages will be sent. You'll want to consider these items from the following standpoints:
A marketing perspective (who will be responsible for putting together your SMS marketing campaigns?)
A customer support perspective (who will be responsible for customer support interactions via SMS?)
An HR perspective (who will be responsible for HR-related texts among your team?)
A daily operations perspective (who will be responsible for day-to-day SMS communications among your team?)
Whoever is in charge of each of these elements may want to establish guidelines for the content of the messages that will be sent through the system, to ensure that it is used appropriately and effectively.
(And it's best to document all of these protocols and guidelines so that people have a point of reference.)
3. Train your team members
Before your team can start using the text alert system, they'll need to learn how to use it.
You can direct them to the system's training materials, or you can host a training session to go over the platform and communication protocols. Some platforms will offer a free live demo, so you and your team could take advantage of that to get a walkthrough of all the ins and outs.
Be sure to also provide ongoing support and guidance as needed, to ensure that everyone is comfortable using the system and understands its benefits. Use the customer support available from your text alert system provider to help answer any questions. That way, you can fully utilize the available resources to your advantage.
4. Monitor and evaluate
As with any new tool or process, make sure to monitor and evaluate the effectiveness of your text alert system.
With marketing texts, monitoring could include tracking click rates, response rates, and opt-out rates.
With customer support texts, monitoring could include seeing what kinds of support interactions are occurring and making sure they are being handled appropriately.
With team-related texts, monitoring may include tracking how often the system is used, the types of messages that are sent, and any feedback that you receive from team members.
Use all of this information to make any necessary adjustments or improvements, and to ensure that the system continues to support your business goals.
Use texting to make your business more productive than ever
Overall, a text alert system can be a valuable tool for any business looking to improve productivity, by improving communication.
Providing a quick and easy way to share important information with your team members allows you to save time, get more sales, reduce miscommunication, reduce errors, have a "paper trial" for easy reference, and support remote work.
If you're interested in implementing a text alert system in your business, be sure to choose a platform that meets your needs, make an implementation plan, train your team members, and monitor and evaluate the effectiveness of the system over time.
With the right tools and strategies in place, you can help your business become more productive and successful than ever before.
Author Bio: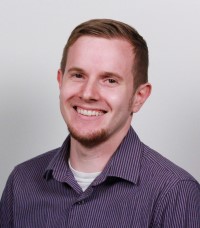 Sam Pelton – Content Director, Mobile Text Alerts
Sam Pelton is content director for Mobile Text Alerts, a mass texting platform that gives businesses an easier way to really reach people, for maximum productivity. He has over 8 years of experience working with the texting platform, including engaging in customer support, quality assurance testing, content creation, and marketing strategy.