Slack is the go-to app for companies all over the world. From on-site offices to remote workspaces, Slack has transformed the way teams interact.
While Slack continues to take the top spot for the best collaborative tool for teams, individuals might not be able to harness its benefits to the full extent due to unfamiliarity with the functionality of the app.
Slack hacks, in such a case, are the real deal. Familiarity with Slack hacks will significantly reduce the time you spend on the app, allowing you to focus on your tasks. Knowing these tactics can help use the tool to improve your productivity.
Slack hacks can help people understand the basics of the app and how to use Slack. Especially if you are new to the app or are facing difficulty in the onboarding process, you can refer to the following Slack hacks to make your work much easier.
Slack Hacks – Learning The 'Ticks' & Tricks To Smart Work!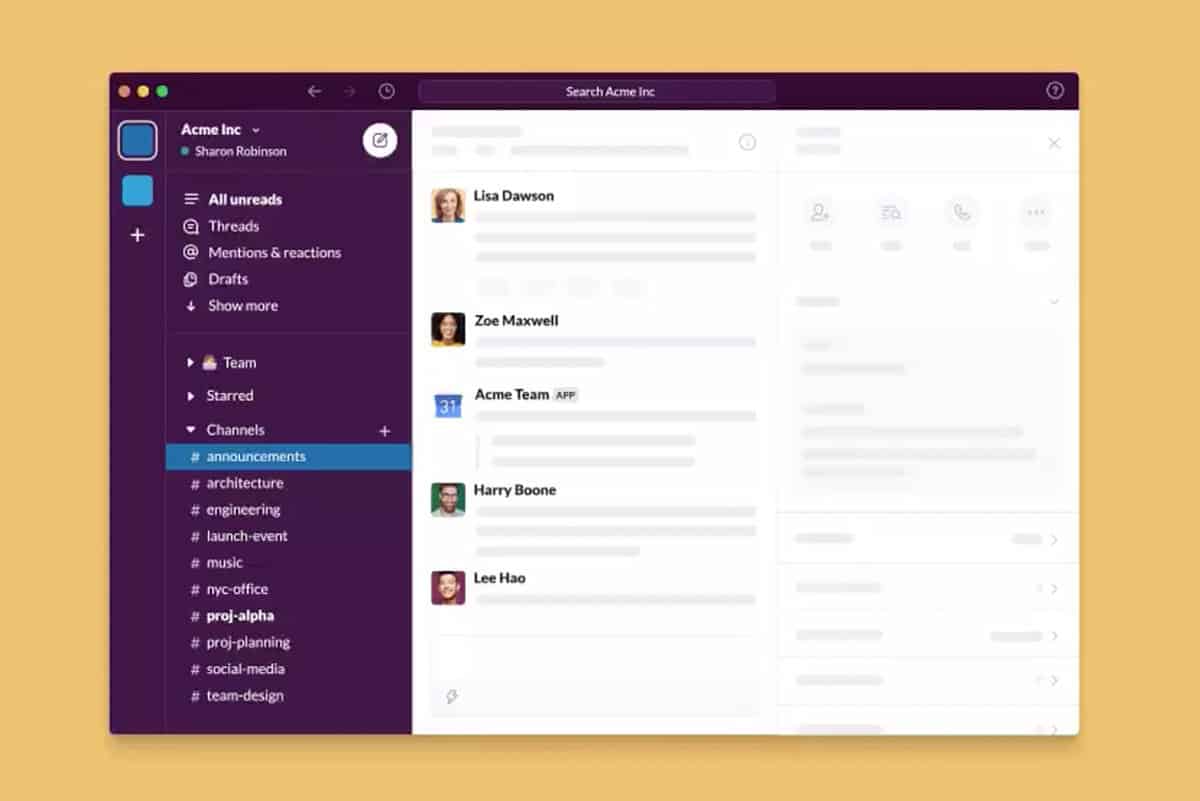 As we mentioned earlier, Slack is one of the best project collaboration tools used by teams all around the world. Knowing the ins and outs of the app can significantly improve your experience. It can also transform team communication, making it easy for you to collaborate with your team.
The statistics for Slack show that Slack is an extremely popular app in the business world, with 65 out of 100 Fortune companies using the app in some capacity. Since its inception, Slack has garnered more than 12 million active users and continues to grow exponentially. Approximately 15 billion messages are sent through the app every week. The figures are proof of Slack's popularity and its efficacy in increasing efficiency.
The overwhelming number of users and daily usage of the app makes it imperative that Slack is not only efficient but has a significant impact on productivity levels as well. We have compiled a list of the top slack hacks that will come in handy when using the tool.
https://productivityland.com/best-news-apps/
Top 9 Slack Hacks To Ace Team Communication
We have extracted the top 10 slack tricks that will do the trick for you. Without further ado, let us dive right in.
1. Keyboard Shortcuts
You can significantly reduce the time you spend on the app with the help of keyboard shortcuts. Slack offers a list of native keyboard shortcuts that make real-time communication much faster and easier.
There are dozens of shortcuts in Slack's Keyboard shortcuts list. The list is accessible through the three dots in the top right corner. You can also use a shortcut to access the list:
For Windows PC: Press Ctrl + /
For Mac: Press Command + /
Some of the shortcuts listed include the following:
Compose a message – Ctrl + N
Set your status – Ctrl + Shift + Y
Open your preferences – Ctrl + ,
Show or hide the left sidebar – Ctrl + Shift +D
Show or hide the right sidebar – Ctrl + .
Upload a file – Ctrl + U
For Messages/conversations
Jump to a conversation – Ctrl + K
Jump to the most recent unread message in a conversation – Ctrl + J
Jump to previous unread channel or DM – Alt + Shift + ↑
Jump to the next unread channel or DM – Alt + Shift + ↓
Go back in history – Alt + ←
Go forward in history – Alt + →
Mark all messages in a conversation as read – Esc
Mark all messages as read – Shift + Esc
Mark a message as unread – Option + Click
You can learn the basic ones first and then move on to more complex ones. There are various other shortcuts that you can learn slowly to up your Slack game.
Looking for Slack Alternatives? Check this out:
https://productivityland.com/best-slack-alternatives/
2.

Integrations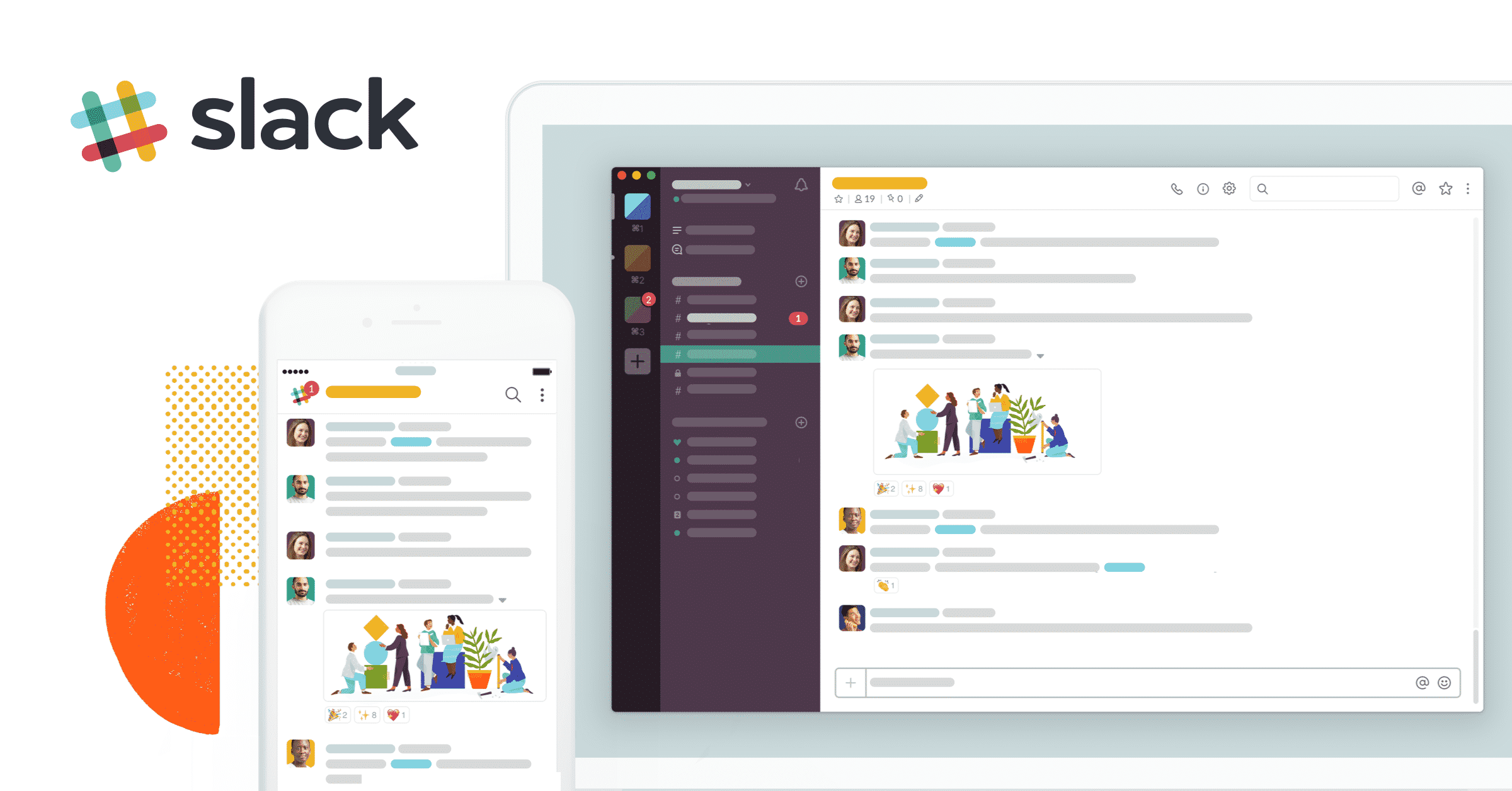 Juggling different apps ruins your focus and destroys your productivity streak. As a productivity app, Slack houses almost all the features required to enhance your performance. To add to it, Slack offers third-party integrations to make sure there are no hiccups in your work.
Slack integrations help you improve your productivity by reducing the time you spend on closing tabs or switching between different apps. It might not make a huge difference but seconds make a huge difference in the business world so you might want to save those precious moments.
Some of the most popular third-party apps that integrate with Slack include the following:
Trello
Asana
Dropbox
Skype
Zoom
Zapier
One of the best Slack hacks includes integration with Google Drive, Google Docs, and Google Calendar. You can even integrate with popular email marketing apps like GetResponse to receive notifications in Slack channels. These are some of the most widely used tools across various companies worldwide. Slack integrates with over 1500 apps including the ones mentioned above.
3.

Star Important Messages
To distinguish important messages, you can star them. Star messages can be saved and accessed later whenever you want.
To star an important message, hover your mouse over the message, you will see a star appear next to the timestamp, click on the star mark your message.
You can easily access all the starred messages by using the keyboard shortcut – Ctrl + Shift + S  or by clicking the star icon on the top right corner of the screen.
Besides messages, you can also star individuals, channels, or groups, access them easily from the top of your sidebar.
4.

Set Automatic Reminders
One of the most useful Slack tricks is its ability to set automatic reminders using Slackbot. Slackbot is the Siri or Cortana of Slack world. The automated reminders send notifications to alert you. You can use Slackbot to set reminders for yourself, your teammates, or for an entire channel.
Personal Reminder: Set personal reminder by typing /remind me + reminder + time you want to be reminded about it + Enter.
Reminder for team members: Type /remind @team member + reminder + time you want to be reminded about it + Enter.
Reminder for entire channels: Type /remind #channel + reminder + time you want to be reminded about it + Enter.
Additionally, you can set reminders through messages – Hover over the message, click on the three dots and select Remind me about this.
To see a list of all the reminders, type /remind list and it will automatically display all the reminders.
5.

'Unread' Messages
Slack keep messages 'Unread' until you have viewed them. Also, Slack allows you to view all the unread messages, from different individuals, channels, or groups, on a single page.
These messages are organized by channel and thread. To access these messages, all you have to do is to click Ctrl + Shift +A or Click on All Unread in the sidebar.
Another one of our absolute favorite Slack hacks is marking messages 'Unread'. The unique feature allows you to mark certain messages as unread.
You are often too busy to respond to a query or a message and accidentally view the message, to make up for it, you can mark the messages as unread.
To use this feature, you have to click on the message while pressing the Alt key. On mobile, you have to long-press the messages, a menu will popup with Mark Unread option.
6.

Have Fun With Emojis And Reactions
Things often get boring in team channels, to spice up your conversation and add a bit of fun, you can play with Slack emojis.
Slack has a wide range of emojis that can help you convey a message. You can always replace words with emojis to uplift the mood and create a light environment. For example, you can use the 'thumbs up' emoji to appreciate someone.
In addition, you can also use different emojis as reactions. Hover over the message, click on Add a reaction, and click on the emoji of your choice.
You can also, choose three default emojis for reactions, these emojis will be displayed whenever you hover a message, making it easier for you to react to different messages without having to go through the longer route.
Another useful Slack trick that might help you understand how to use slack more efficiently is the customization option for emojis. You can personalize your emojis by clicking on your name and then choosing Customize Slack. It will take you to the 'Customize Your Workspace' page where you can find all the emojis in the Emoji tab.
Here you can choose an emoji of your choice or add a custom emoji by clicking on Add custom Emoji. Upload an image of your choice (under 124 kilobytes), add a name between two colons (:customname:) and voila you have your own personal emoji for Slack.
https://productivityland.com/best-cooking-apps/
7.

Quick Commands For Faster Working
Slack's quick commands are one of our top slack hacks, Slack has a way of making your work easier and we love that about Slack.
These quick commands most use slash (/). You can use a slash to:
To get an overview of all the quick commands with Slash (/), type / in the message field, and all slash commands will be displayed instantly.
Some of the slash commands are listed below:
/away: Set your "away" status.
/dm: Send a direct message to a team member.
/dnd: Set or end a "Do Not Disturb" status.
/collapse: Collapse all GIFs, images, and files in a channel.
/expand: Expand all GIFs, images, and files in a channel.
/mute: Mutes all the messages in a channel.
/invite [@username] [#channel]: Invites a team member to a specific channel.
/who: Lists all the members of the channel.
/mute: Mute all messages in a channel.
/open: Open or join another channel.
/pref: Open the preferences menu.
/shortcuts: Open the keyboard shortcuts menu.
8.

Customize Notifications
Another awesome feature of Slack is the option to customize your notifications.
To customize your notification, click on your profile and go to preferences>Notifications. Here you can:
Select different sounds for various notifications.
Snooze notifications by activating the 'Do Not Disturb' (DND) mode.
Set up keywords for specific notifications.
Mute notifications for certain channels.
Choose the type of notification you would like to receive i.e., desktop, mobile, or email.
The customization feature gives you more freedom and allows you to personalize your Slack account according to your preferences.
9.

Integrate Slack with nTask
Well, we are overstepping our boundaries, once you integrate the tools, you will be able to uncover the extent of their functionality. nTask for Slack makes project management much easier for you. Any updates or additions you do in nTask are automatically updated in Slack channels.
The powerful integration of two feature-rich tools unifies the workspace for you, adding flexibility to your work. So, you can manage your projects, all while collaborating with your team members.
The integration is the ultimate gateway to enhanced productivity. You would not want to miss out on this double deal now, would you?
Wrapping Up!
Slack hacks smooth things over for you by helping you understand how to use slack to help you make the most out of it.
Try these hacks and let us know which one is your personal favorite. Reach out to through the comments section below.
And it's a wrap from us.
---
More Resources: