Gaining access to sales leads is every business's objective today which is accomplished by direct engagement, advertisements, cold emails, social media influence, and other marketing strategies. However, in this age of rapidly advancing technology, there are lead generation platforms that automate the process thereby saving your efforts and time. This post will highlight some of the best lead generation tools.
The lead generation process through these tools is effective and productive enough to make your life easier and skyrocket your business. It is a useful way of reaching out to more people, engaging them with your business website, and finally, convert them into potential customers.
How Do Lead Generation Tools Work?
The clients must know your company's presence before they visit your website. If your products or services match their requirements, they will land on your page.
At this point, all you need to do is to find the tools that will assist you in discovering new prospects as well as the ones that will assist your potential customers in discovering you.
Next, you need to get their contact information since they are unknown to you and have arrived from search engines (Google, Yahoo, etc.)
So the purpose of lead generation tools is to capture these leads, increase your website's engagement and help your sales soar.
And finally leads you have generated will be converted into potential buyers. Since there are tons of lead generation tools that serve different purposes and seeping through each one of them can be a hectic job, we have compiled a list of the best ones in this article for your ease.
Lead Generation Tools to Boost Your Sales:
Here is a list of different types of lead generation tools along with the best options available for each category:
Lead Generation Tools to Acquire Sales Leads
Starting with lead generation tools to acquires sales leads, these are the tools that will capture the contact information of the visitors, like their email address or any other necessary detail.
They get the explorer's data even if they have not placed an order or filled any form. Without the aid of these tools, it would be impossible to find out the details of a prospective client.
These lead generation tools assist you in finding the business leads you to wish to be in contact with, thereby boosting traffic from organic sources to your website. You can then approach new prospects and persuade them to be your customer by sending them an email.
Here is a list of top lead generation tools to find leads in order to make companies communicate with each other as well as with their customers: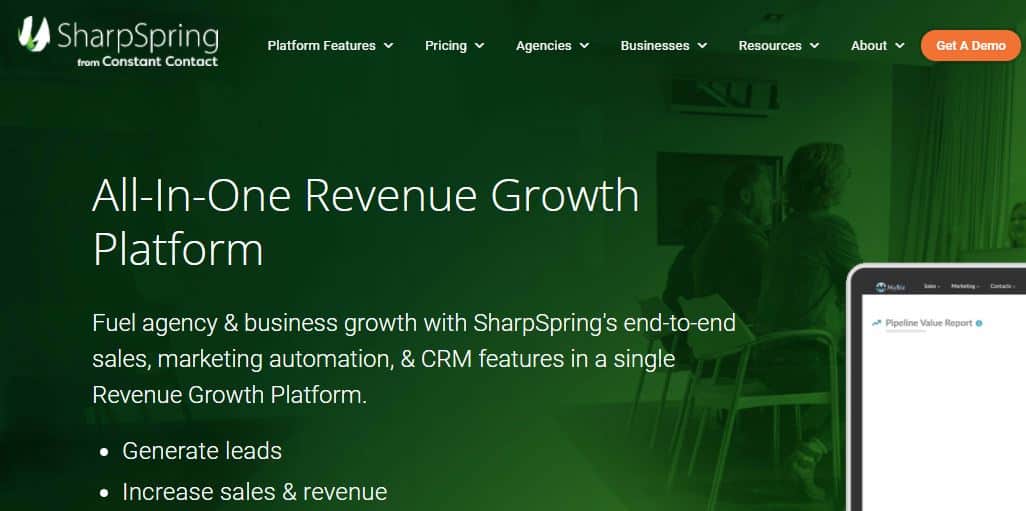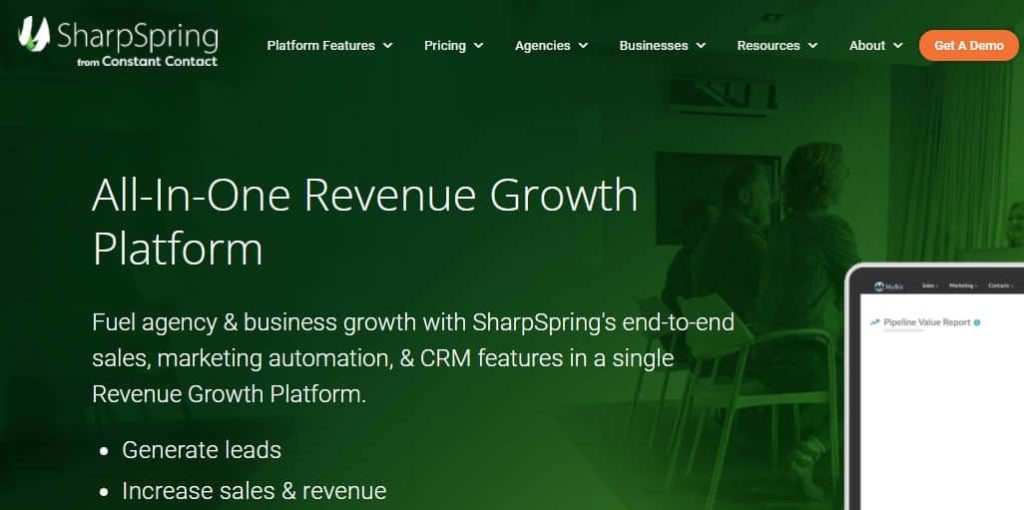 SharpSpring is a marketing automation platform that helps you in reaching out to a lead, gathering the required information, and ultimately its conversion into a prospect.
Key features:
Generate the right leads for you
Use of social media and advertising to boost your sales
Track the customer and get to know how leads reach your business
Contact your buyer directly through personalized business mails and get ready for lead conversion
Post back URL feature
Flexible third-party integration in the automation process
Pricing:
SharpSpring starts at $399 per month, with full access to the revenue growth platform. Trial available.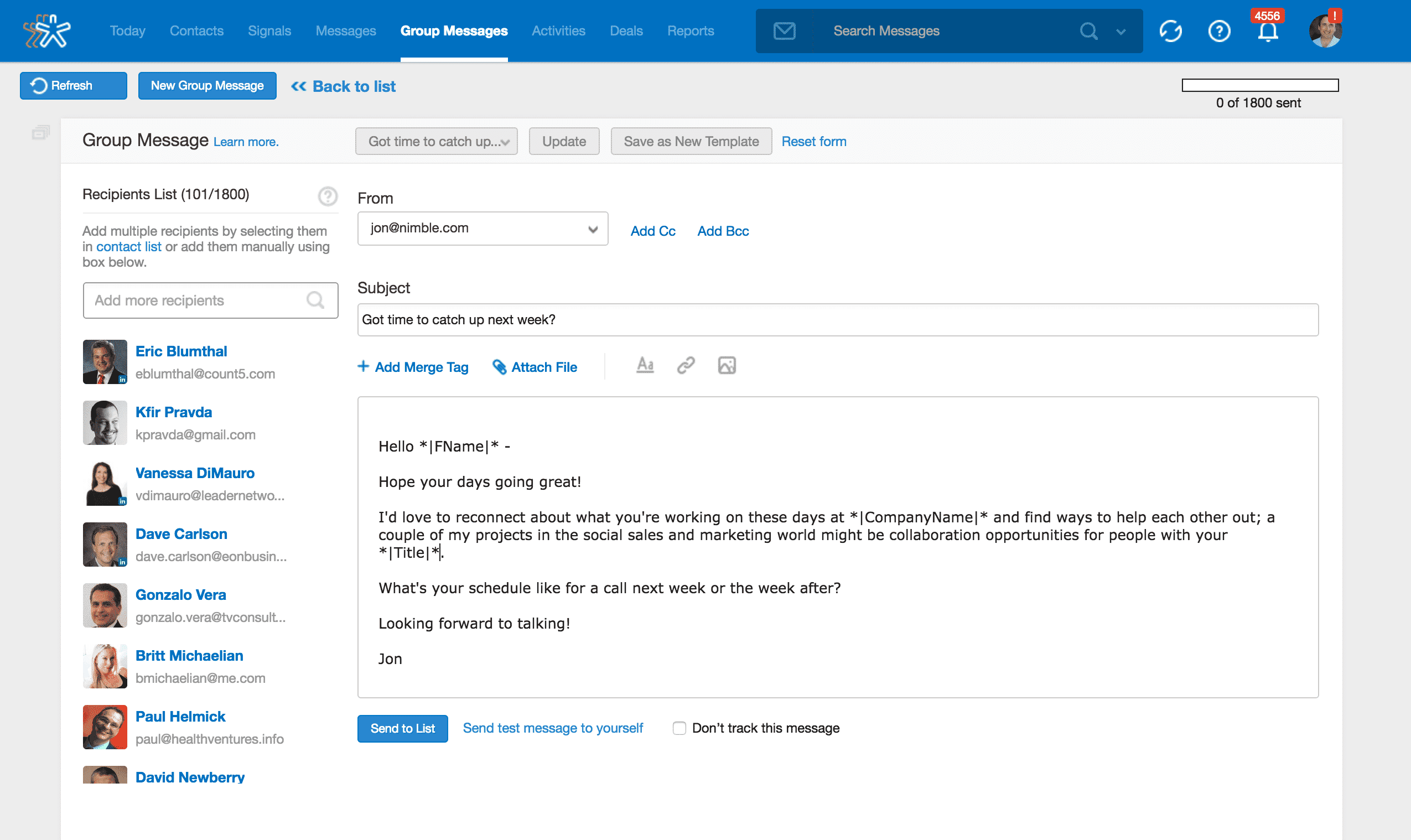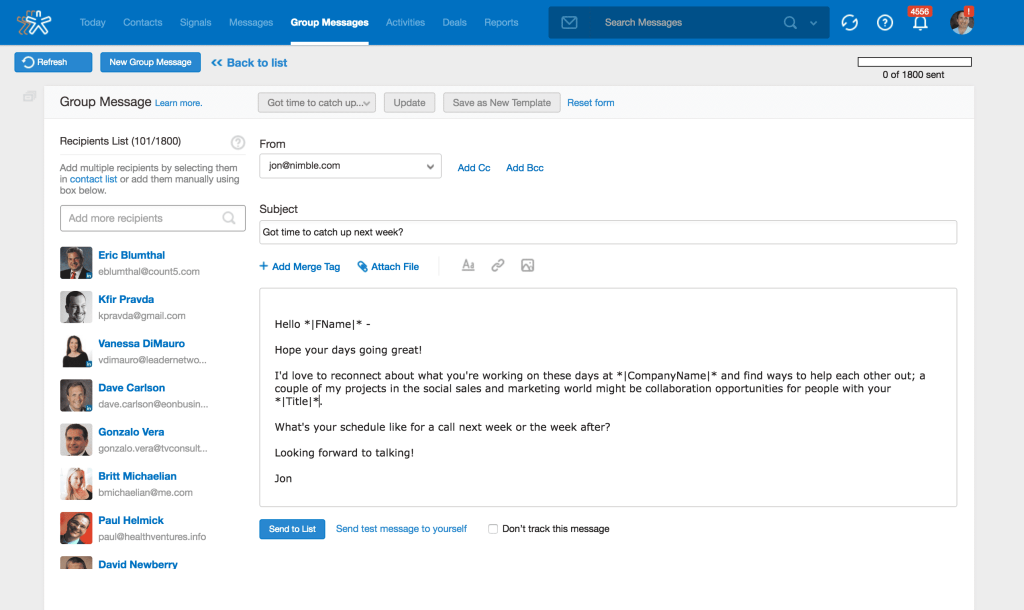 Nimble is a lead generation platform that assists you in building new connections, grabbing the chance to grow, and achieving recognition.
This tool combines all your relationships, media connections, conversations, chats, and reminders in a single window.
Key Features:
Boosts your lead generation by reaching out to almost every social media platform you use
A flexible and intuitive platform that provides all contact details and approaches new leads in all ways possible
Arrange your contacts to make the mailing process smooth
Allows Scalable capture of leads
Trace the sent emails by monitoring the viewed and open ones thus examining the analytics
Manage your team's work, projects, and plans
Pricing:
The base plan starts from $19 per month. A free plan is also available.
Leady informs you whenever an incorporated lead visits your web page. It assists you in discovering new prospects as well as managing the current ones.
Through Google analytics, Leady traces manages and boosts website traffic by making your website more attractive and tempting.
Key Features:
It is a CRM software to generate better connections with your business website visitors by providing a 360-degree view of their whereabouts.
Prospects Data provided by Leady is organized, segmented, and filtered to make your contact with the notable lead convenient
Pinpoints corporate and prominent visitors so that you invest your time in the right targets
Pricing:
Paid plan starts from 39$ per month.14-day free trial available.


AeroLeads is a powerful tool to find possible prospects' emails and other contact information. It helps you build an email list of the leads in real-time.
Thus, while you use social sites like LinkedIn, it finds the email ID, addresses, job title, contact info, and other relevant data.
AeroLeads has 147,497 active users at the moment. So, it's indeed one of the best solutions to acquire Sales leads and transfer them to your CRM tools for further integration. It has a myriad of features, including:
Features
LinkedIn Email Finder
425M + contact search
Chrome and Firefox extension
LinkedIn URL uploader
Email finder
Email verifier
Export data to Salesforce, CSV, or other tools
Google sheets Addons
Pricing
Take Off-$49 per month
Climb-$149 per month
Cruise-$499 per month
Enterprise- Customized plan
Lead Generation Tools to Engage the Visitors
In the present day and age, Website engagement plays a leading role in making a business or company headway. So its significance can't be overlooked.
Once you have got your website crowded with visitors, you need to make them stay connected to it for the maximum time. The more they engage with your page, the more your business is benefited.
This is achieved by convincing them to do something that provides you with their email address or any other contact detail.
In this section, we have compiled a list of lead generation tools for engaging visitors to make your webpage grow by leaps and bounds: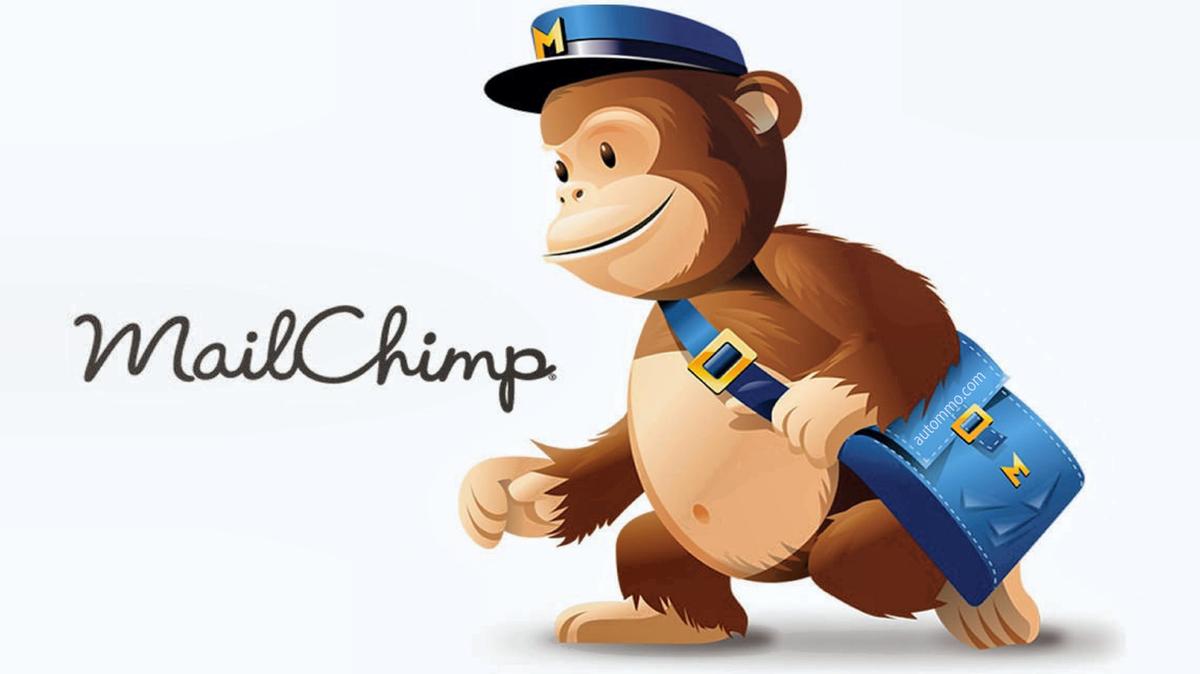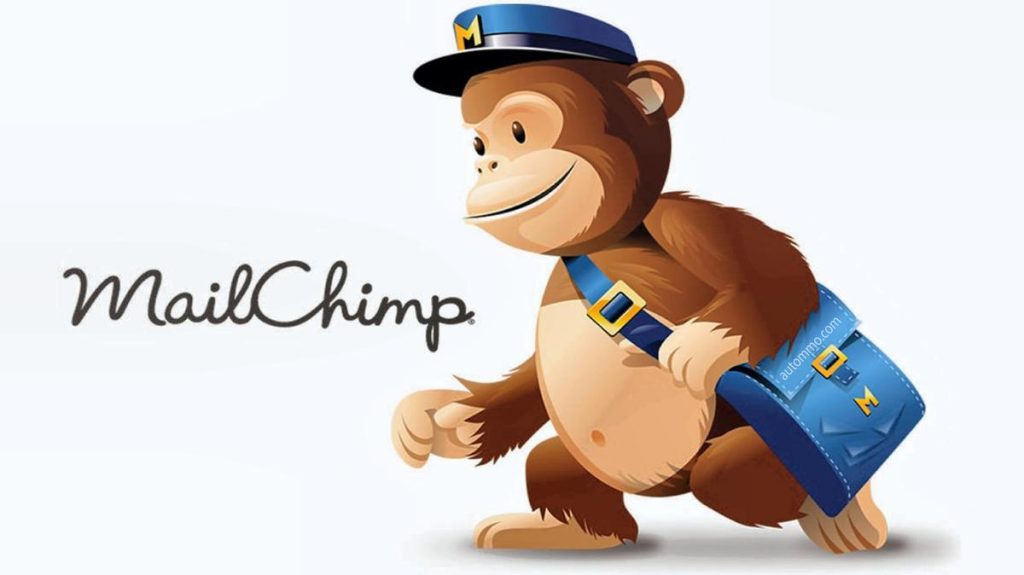 Mailchimp helps in getting visitors' data, promoting your business thereby bringing more opportunities and making you reach your goals–all in one place.
Key Features:
Launch your online website for your business, Mailchimp provides in-built marketing strategies to skyrocket your sales.
Promote your business by sending emails, pop-ups, postcards, and ads to the right people at the right time
This tool recognizes your audience and decides who you should contact
Create finer and appealing website through ready-to-use designs and tools
Automated message sending feature available to capture your leads at the right time
Arrange all your data and contacts in one place to make your decisions easy for you
Pricing:
Paid plan starts from $9.99 per month with 10,000 contacts. Free trial available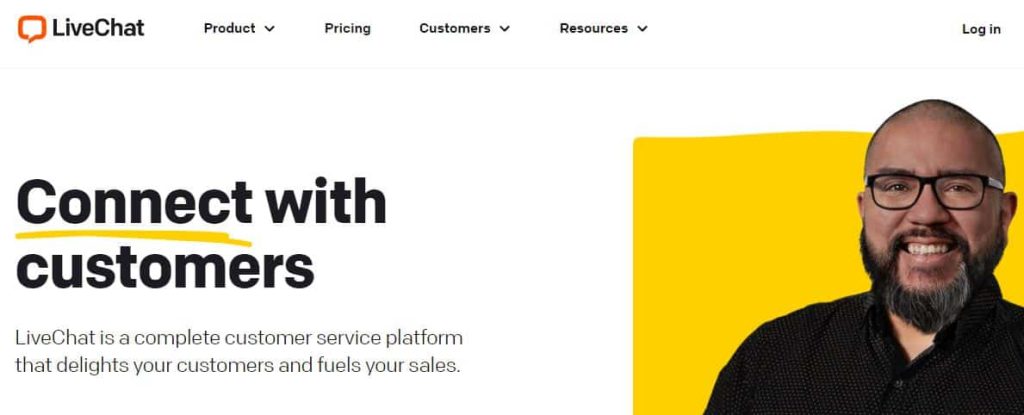 This lead generation tool provides all the features to engage and captivate your customers leading to a significant rise in your sales. It presents your products stylishly and gracefully to satisfy the visitors and make sure that they make some good decisions.
Key Features:
Have a conversation with your customers to please them and solve their queries
Create automated replies to all the expected and most-asked questions
Easily connect Live Chat to 200+ tools that you use so that you approach your customers smoothly
Monitor your team's work and projects
Create a report of the customer service data to check on your team's performance through this software
Pricing:
Paid plan starts from $16 per month. Free trial available.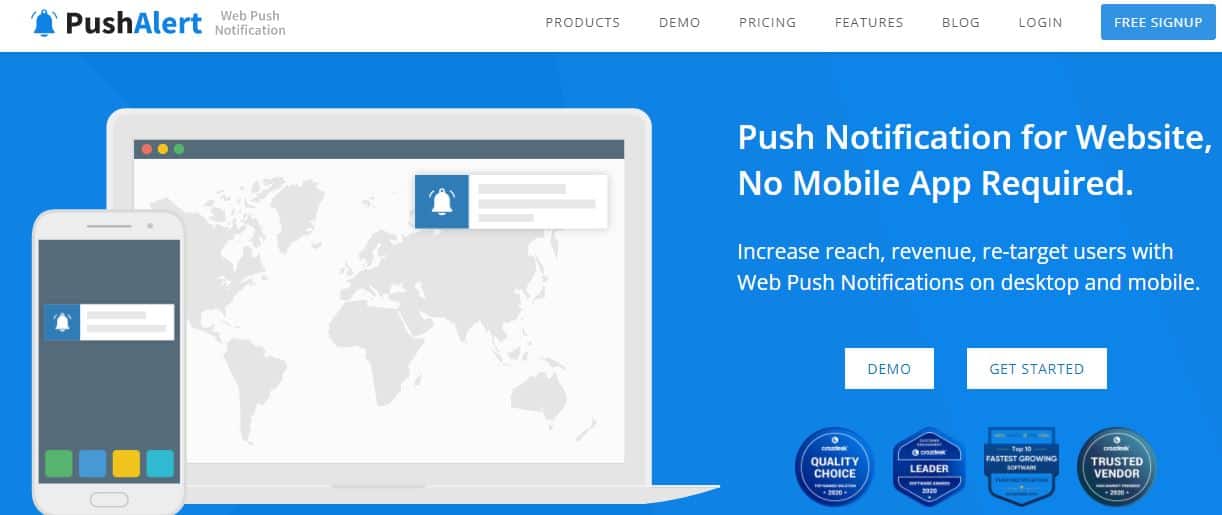 PushAlert is another lead generation software to increase your reach and engagement thereby sending organic traffic to your site and keeping visitors hooked.
Key features:
The one-click subscription option to eliminate the trouble of filling forms for visitors
All the new offers, products, and updates notified automatically to the subscribers
Works with almost all the browsers, operating systems, and devices
Reminds customers, who have added products to their carts, to checkout
Informs the customers about price reductions, back-in-stock items, and shipped products
Pricing:
Basic plan starts from $12 per month.  A 15 Day free trial is also available.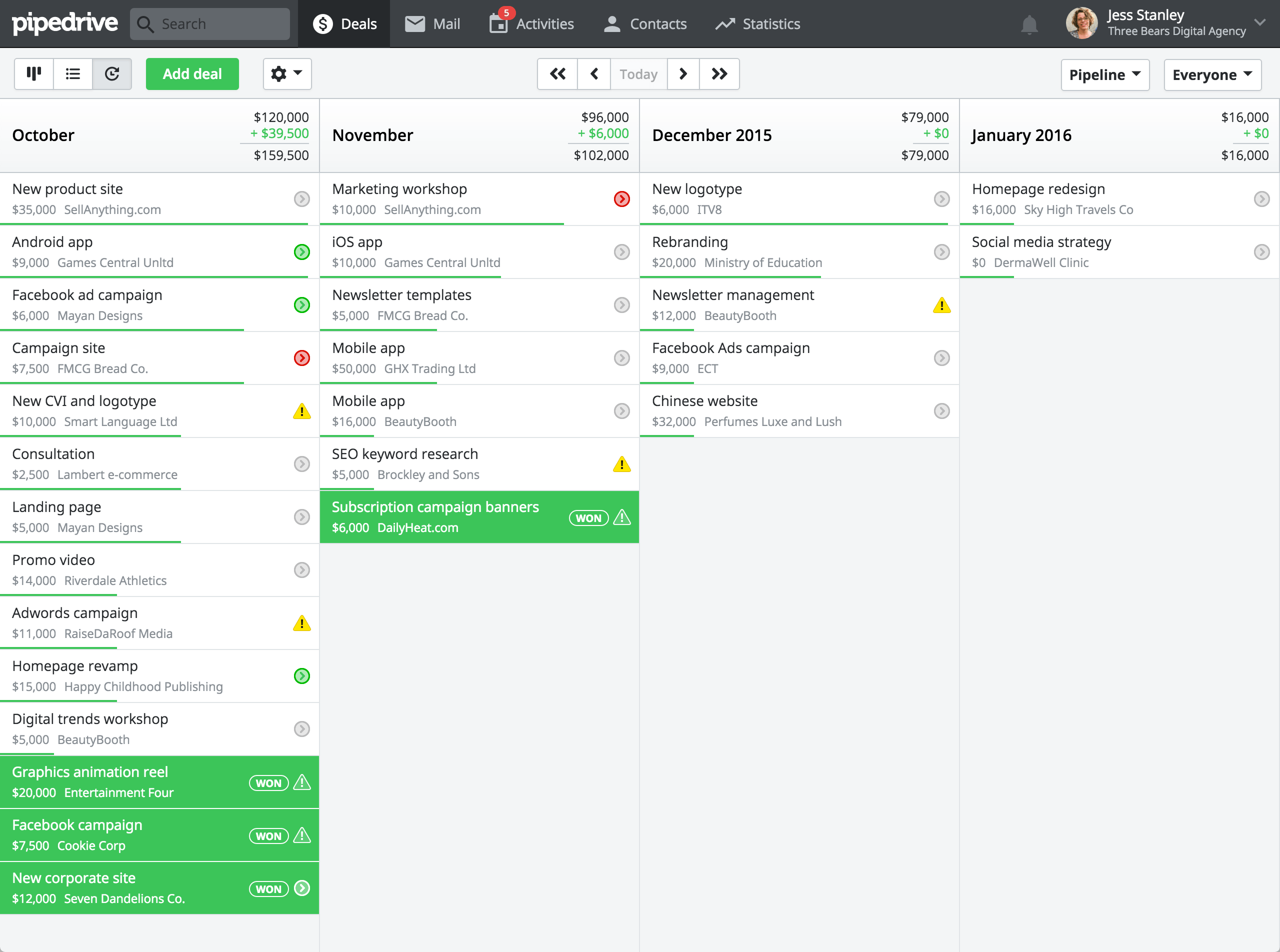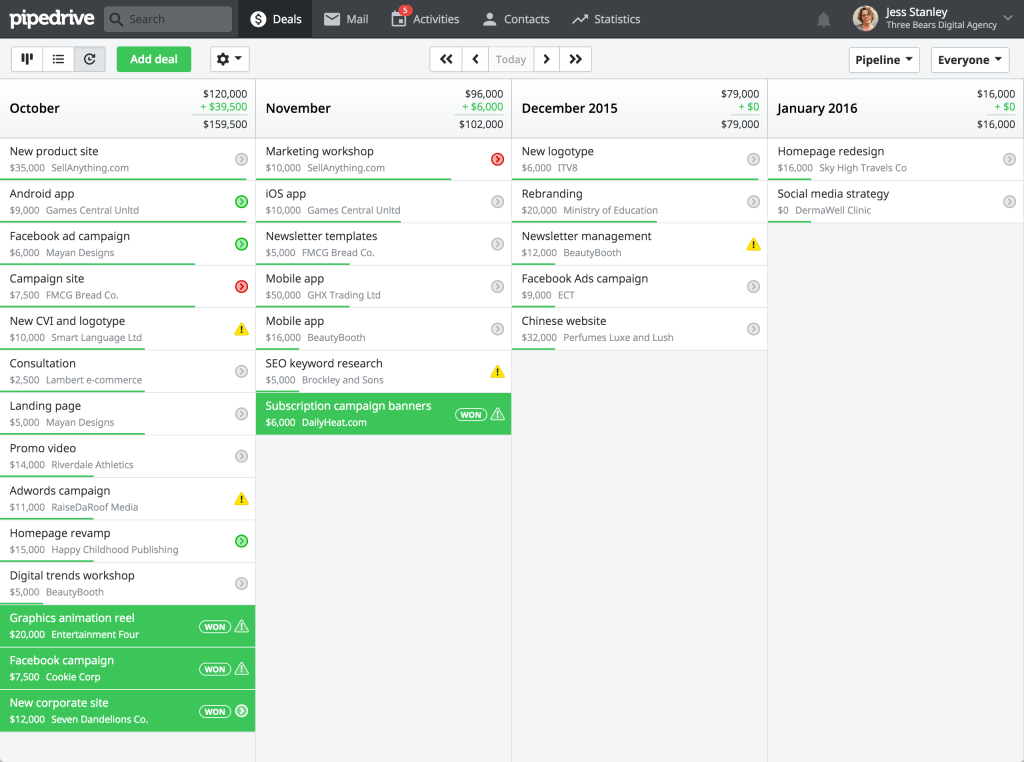 Pipedrive is a famous all-in-one solution for managing your leads and engaging the visitors. The best thing is that all you need is an email address to get their information from public sources. Thus, it offers a wide variety of features. Whether it is live chat, chatbots, or customer support, Pipedrive provides solutions for all.
Therefore, you don't have to worry about losing your leads. So, engage more visitors and expand your reach effectively with Pipedrive.
Get all the leads in your pipeline and drive them to become your potential customers! The most prominent features of Pipedrive include:
Features
Capture all your leads in one place
Live chat with new leads
Automated Chatbot for 24/7 support
Create customizable web forms
Visualize your pipeline
Custom fields to collect and organize leads
Label and filter lead on a priority basis
Import leads and deals swiftly
Track incoming leads
Data fields on important information
Pricing
Essential – $12.50 per user per month
Advanced – $24.90 per user per month
Professional – $49.90 per user per month
Enterprise – $99 per user per month
Lead Generation Tools to Convert Leads into Prospects:
All the contact details and email addresses you have collected in the above steps are used to reach out to your leads in this stage.
The best option is to send emails which when done manually can be quite grueling. To eliminate this situation and to save your efforts and time, tools have been discovered for the mailing process.
Here is a list of those lead generation tools that are beneficial in lead conversion: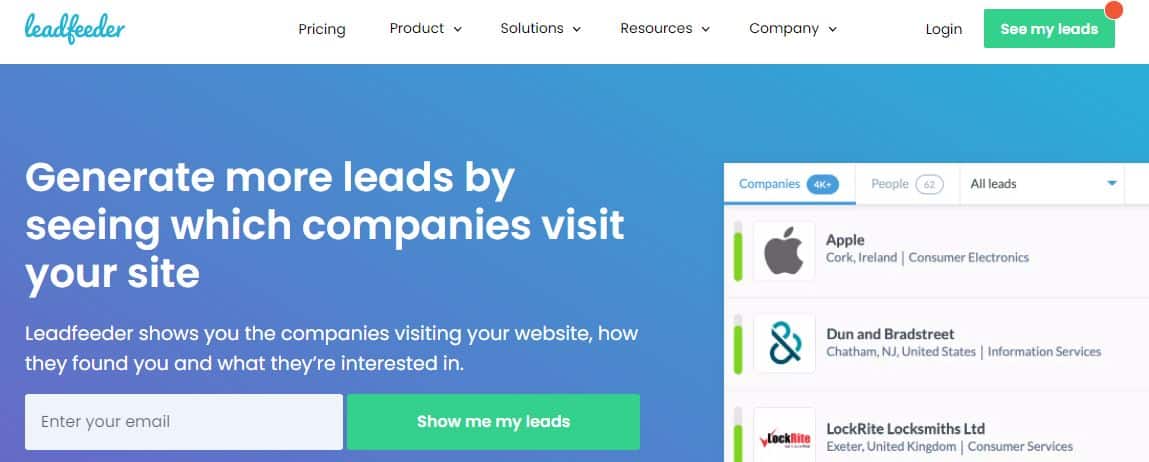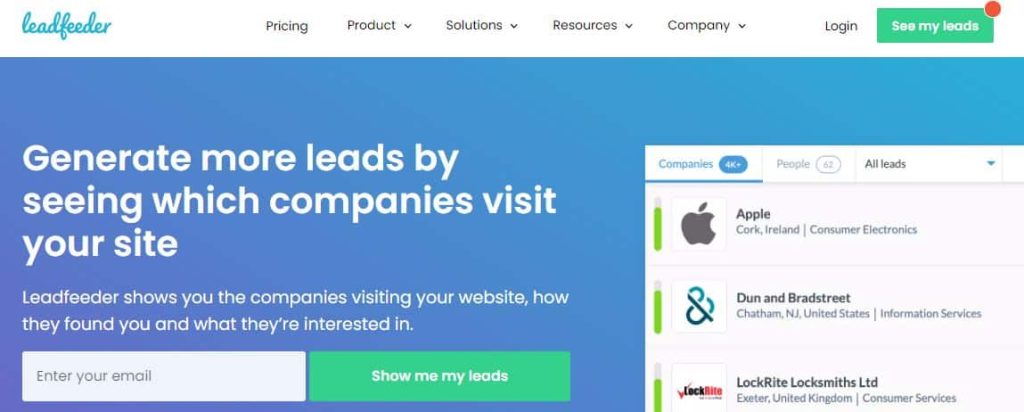 This platform identifies the companies that visit your business website, how they approached you, and the products or services they are concerned about.
It recognizes unknown traffic as renowned brands and companies facilitating you in taking accurate decisions at the accurate time.
Key Features:
In-built segmentation feature to locate all the high potential customers
Reach out to the administrators of the companies by getting contact details from LeadFeeder
Integrate with all the other tools you use for lead generation
Find the companies that visit your page, contact them quickly before your opponents even know, satisfy their preceded demands, convert them into buyers, and finally into prospects.
Arranges the leads in such a way that the potential leads come on top of the list and the unfavorable ones are removed.
Pricing:
Free version available. paid one starts from $63 per month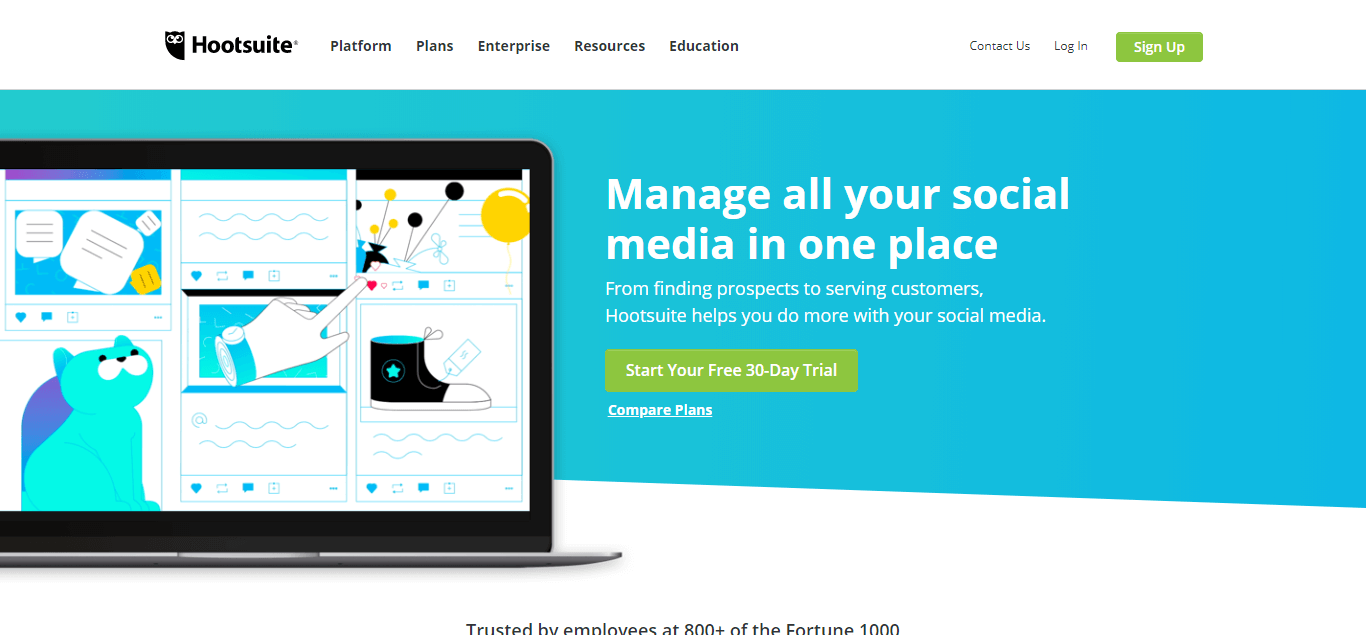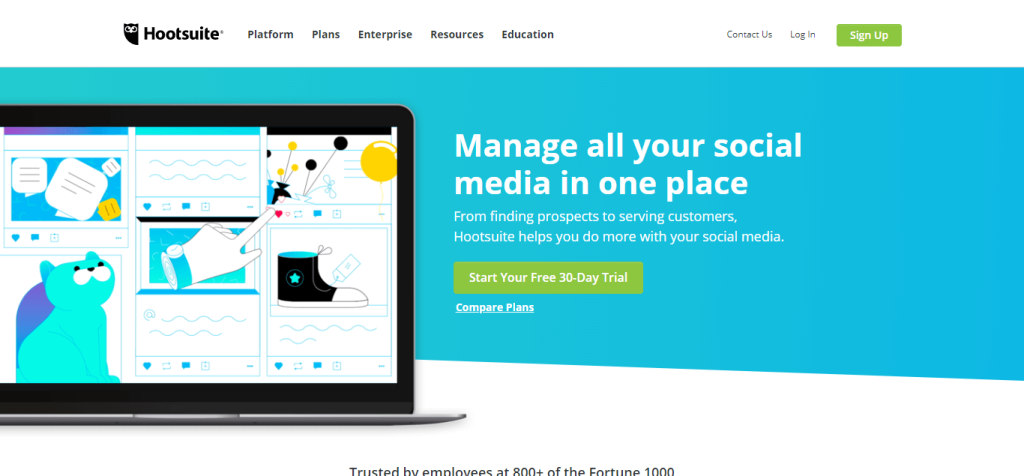 Hootsuite is a social media management software that helps you in creating, scheduling, and reviewing your content thereby improving your social media power, engagement, and following.
Key Features:
Assists you in looking over current social media conversations, trends, styles, and fashions and quickly understanding the way visitors think
Displays the top-rated performances and content to help you understand and take better decisions and grow your business
Work as a team to discuss, plan and schedule your projects by integrating all your social platforms in hoot suite
plan all the upcoming projects, communicate with customers, and inspect your performances
Pricing:
30-day free trial available. Paid plan starts from 19$ per month.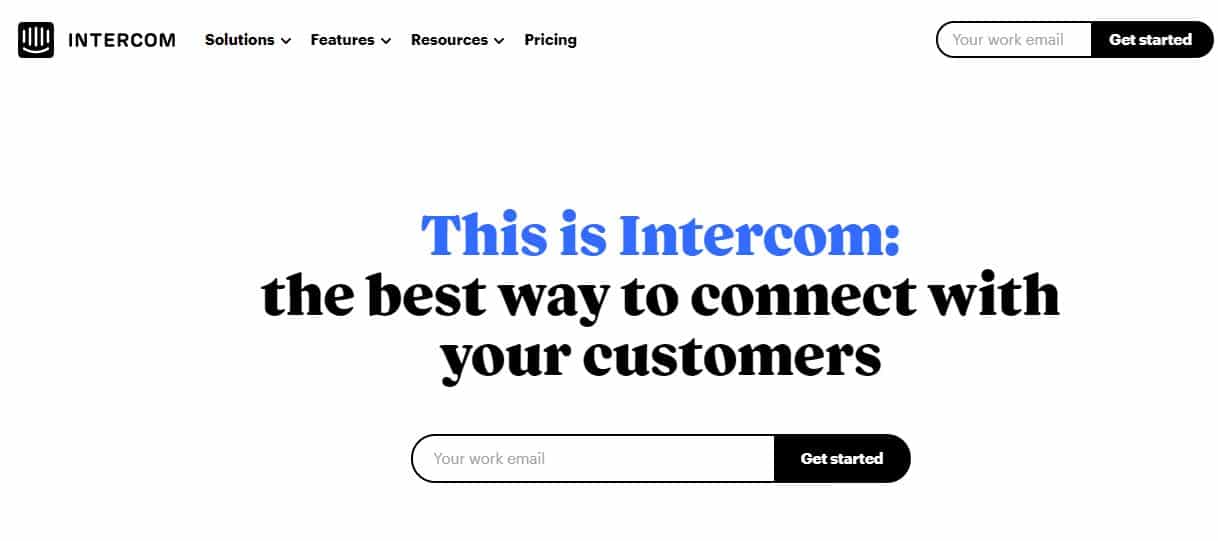 This tool is used to reach your business targets by automating personalized emails to the sales leads. This simple and brilliant software has got all the features to boost your communication with the customers.
Key Features:
Organize, select and send emails to the prominent companies visiting your website
Turn visitors into prospects through conversational marketing
Convert manual work into automatic to relax your team and urging them to focus on replying to visitors
Pricing:
You can request a demo to understand the working of the tool, its various features, and the pricing details.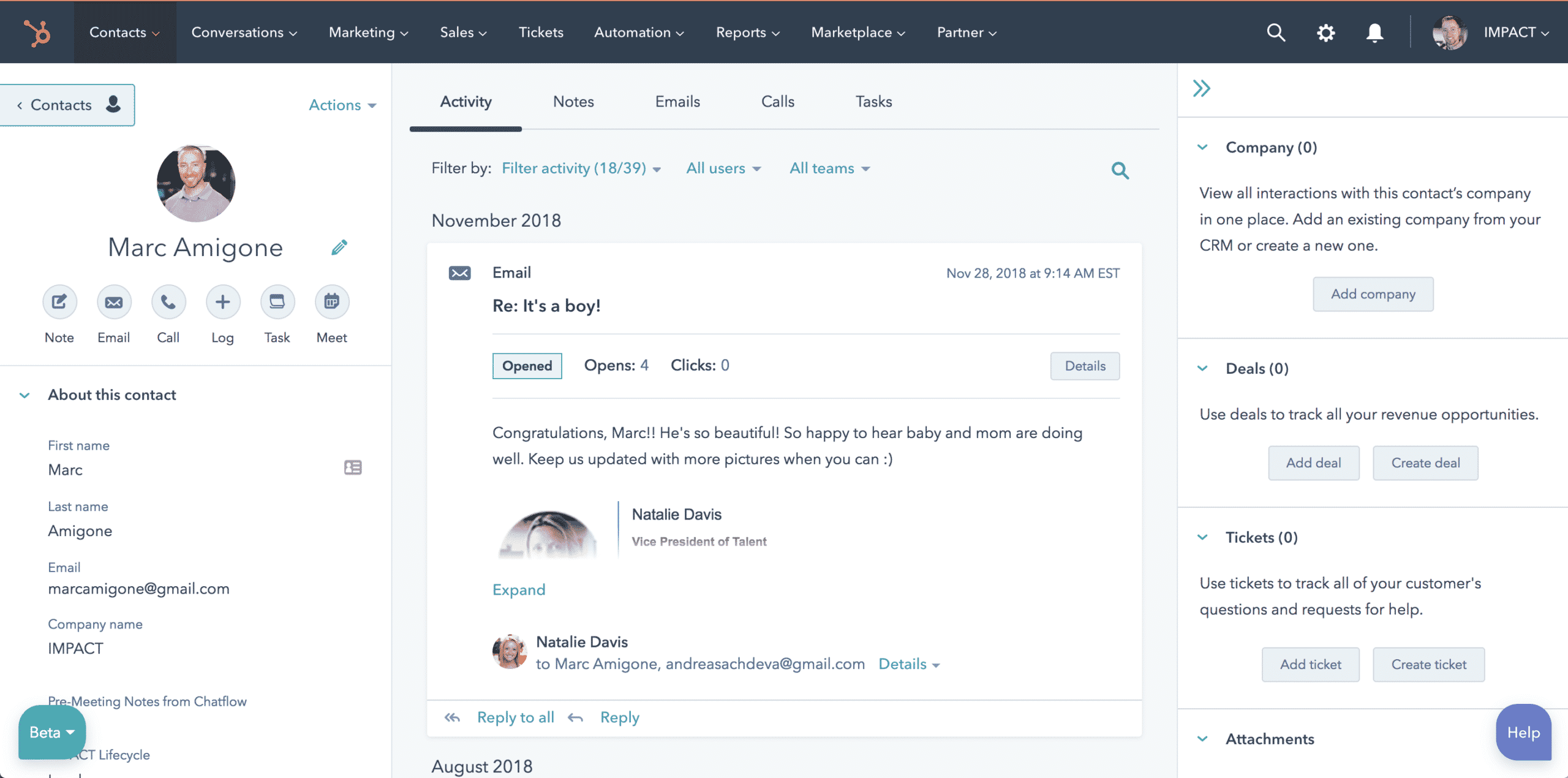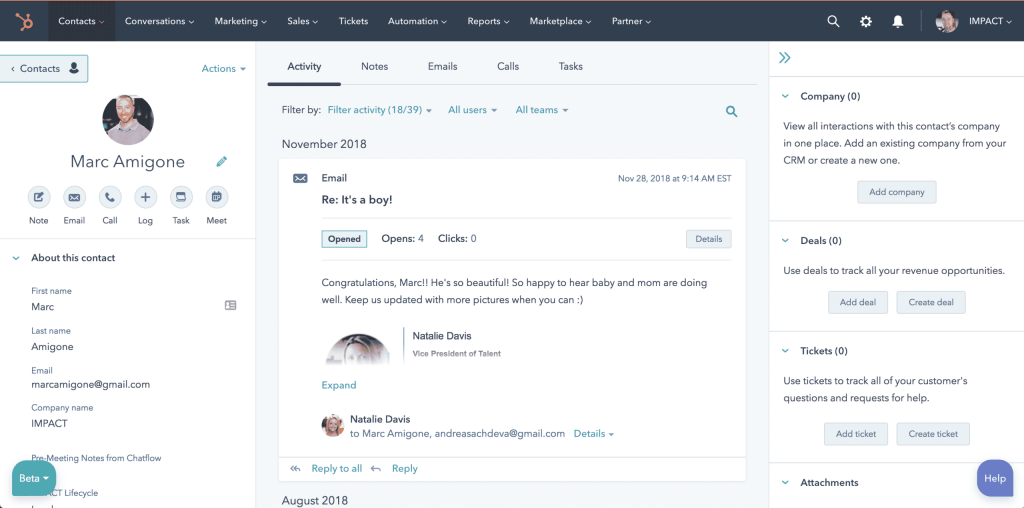 HubSpot is one of the most famous and top CRM tools to convert leads into prospects. It provides a complete solution to capture leads, contact management, marketing, engagement, and customer support.
It helps you stay on top of your game by collecting and organizing all your lead information in an organized way. You don't have to manually handle your prospects when you can automate processes with HubSpot.
So, with its Sales Automation feature, automate your emails and follow-up tasks to stay ahead of your schedule. It has a myriad of features, including:
Features
Email tracking and template
Contact management
Sales automation
Sales pipeline
Dashboards
Conversation intelligence
Document management and tracking
Call tracking
Live chat and chatbots
Pricing
Starter-$45 per month
Professional-$450 per month
Enterprise-$1,200 per month
Conclusion:
Lead generation tools play a crucial role in fueling your sales and making your business grow. Some target to find leads, others capture them and some turn these leads into potential buyers.
All that matters is that the tool suits you, your business, and your budget, the most.
A lot of expensive software are being used by different businesses, but we recommend choosing yours according to your requirement and budget.
Good luck!
---
Check this out: