According to 33% of employees, their corporate training content is boring and lacks inspiration.
Corporate employee training that lacks inspiration results in disengaged workers. Unproductive work is ultimately caused by disengaged workers.
The clever technique to increase employee productivity is to produce interactive walkthroughs and training materials for staff members that can be quickly ingested and actively used by staff members.
The creation of engaging information for learners depends heavily on instructional designers and the specialized software they use.
Organizations have started developing content that is more interactive and encourages action from the learners as the necessity for businesses to have efficient staff training has increased.
Animations, interactive walkthroughs, tests, polls, annotated movies, and many more are examples of this type of content.
You require specialist instructional design tools for multimedia content creation in order to assist you in creating this type of content.
But, where do you start if you are new to instructional design or are looking for a new tool?
Here! We got you.
We've picked the best 15 instructional design tools for you. Keep following for an ultimate guide.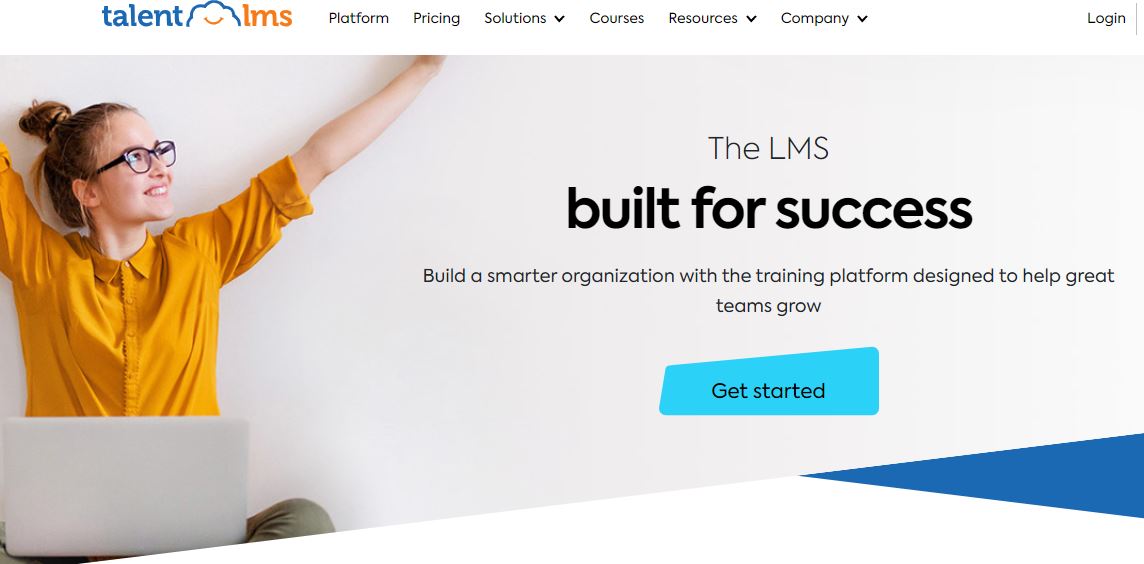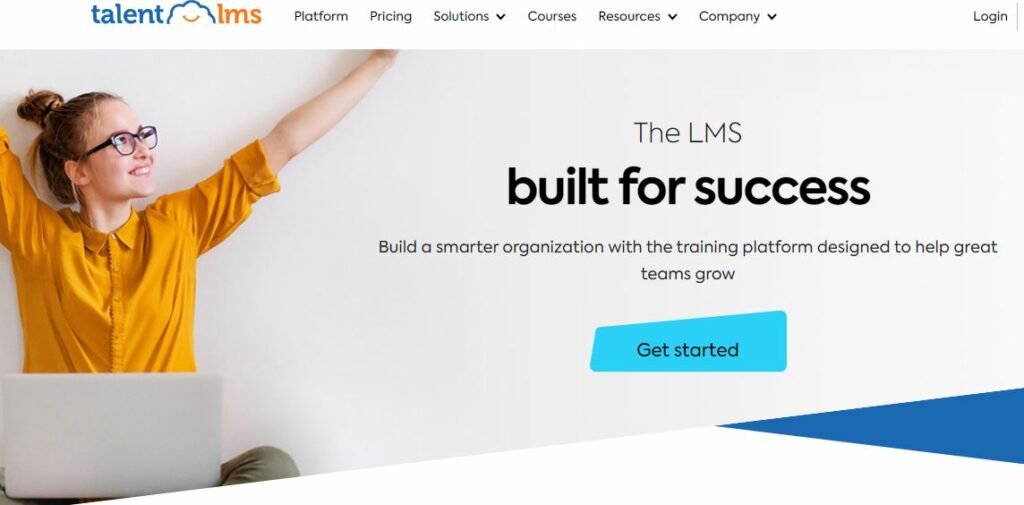 TalentLMS is a SCORM and TinCan-certified cloud-based LMS. Through their integrations, users can easily transfer presentations, videos, and other online content. Administrators can also create their own domains, logos, and themes.
It can be used to meet complex company structures if you have multiple locations.
Course downloading while offline, video conferencing, advanced gamification, analytic functionality, and the ability to sell courses are some of the key features.
It includes several key integrations such as Salesforce and Zapier, as well as the ability to collect and analyze surveys.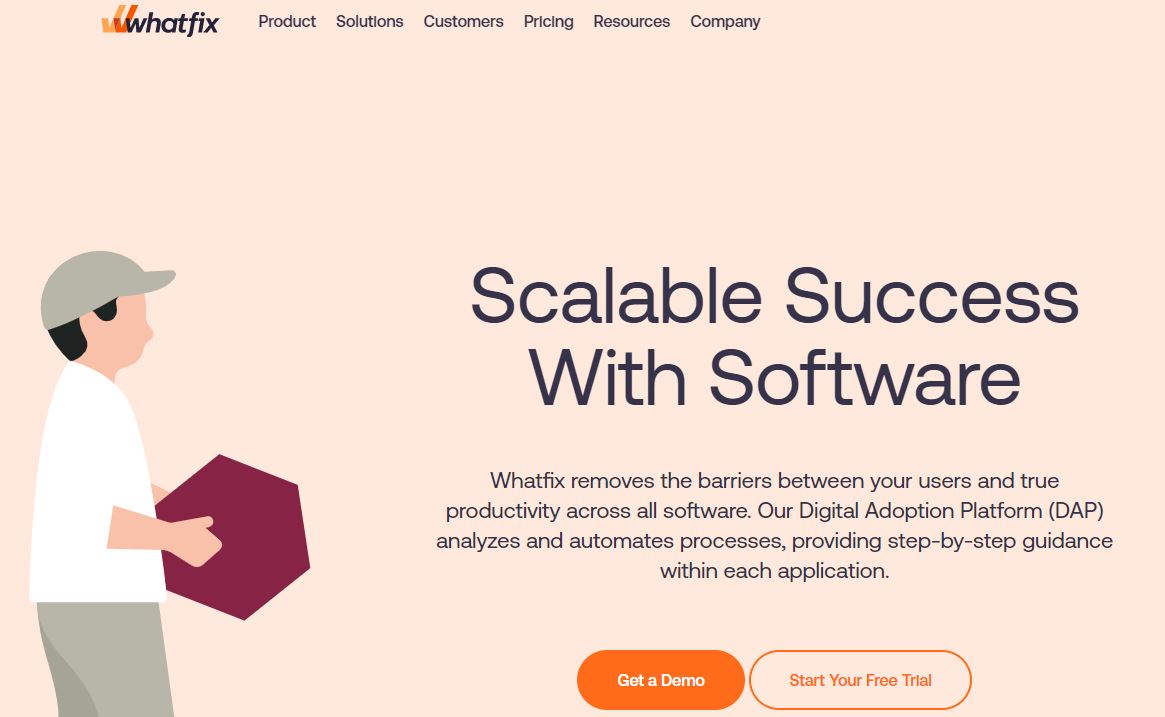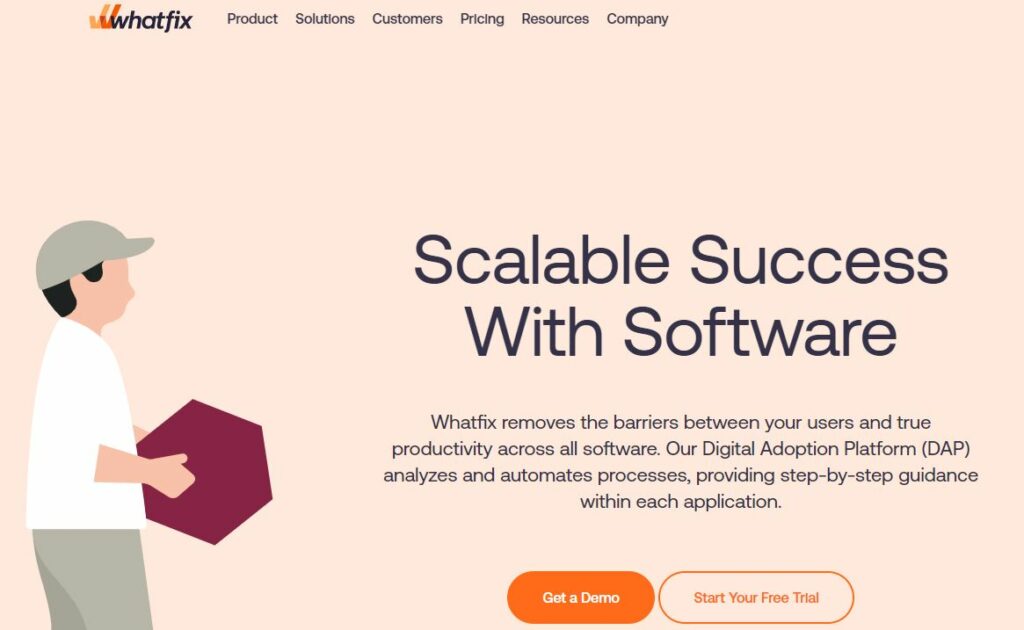 Whatfix is an instructional design tool that assists with employee onboarding, training design, and employee learning support.
The ability to train across multiple devices, built-in support, storyboarding, and test creation are among the features. For pre-designed courses, there is also a PowerPoint integration.
Without a doubt, this system is best suited for enterprise-level businesses and may not be the best option for smaller businesses.
Furthermore, some users complain that the analytics are difficult to interrupt and that the user interface has a steeper learning curve than other instructional design tools.
Also, while this option is less expensive than others on the market, users report that it has fewer capabilities than more robust systems.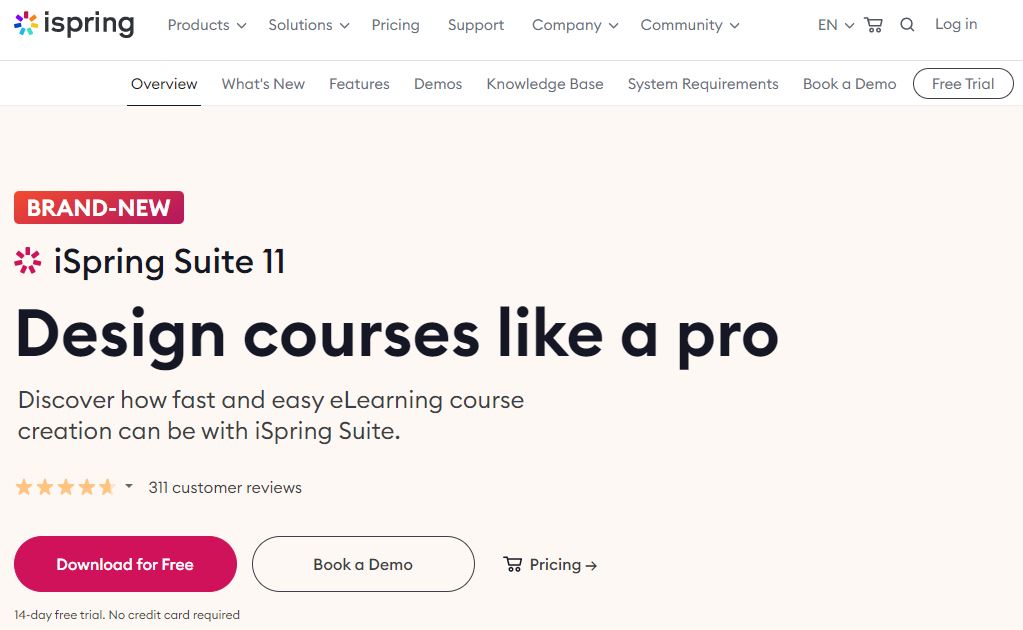 iSpring is an instructional design tool that is ideal for learning on the go via mobile devices as well as in the office on a desktop.
Course statistics can be downloaded at any time, even via mobile, for corporate training facilitators or analysts. It is simple to create new learning tools and organize them in convenient e-folders.
In addition, iSpring allows you to organize users into groups or organizations for a multi-tiered approach to training. Key features include the ability to create video presentations, quizzes, slides, screencasts, and dialogue simulations without any additional training.
Intuition Rubicon, PowerPoint, Learn Dash, Moodle and xAPI are among the integrations. Furthermore, you can convert existing files from Word or PDF, eliminating the need to recreate what you already have.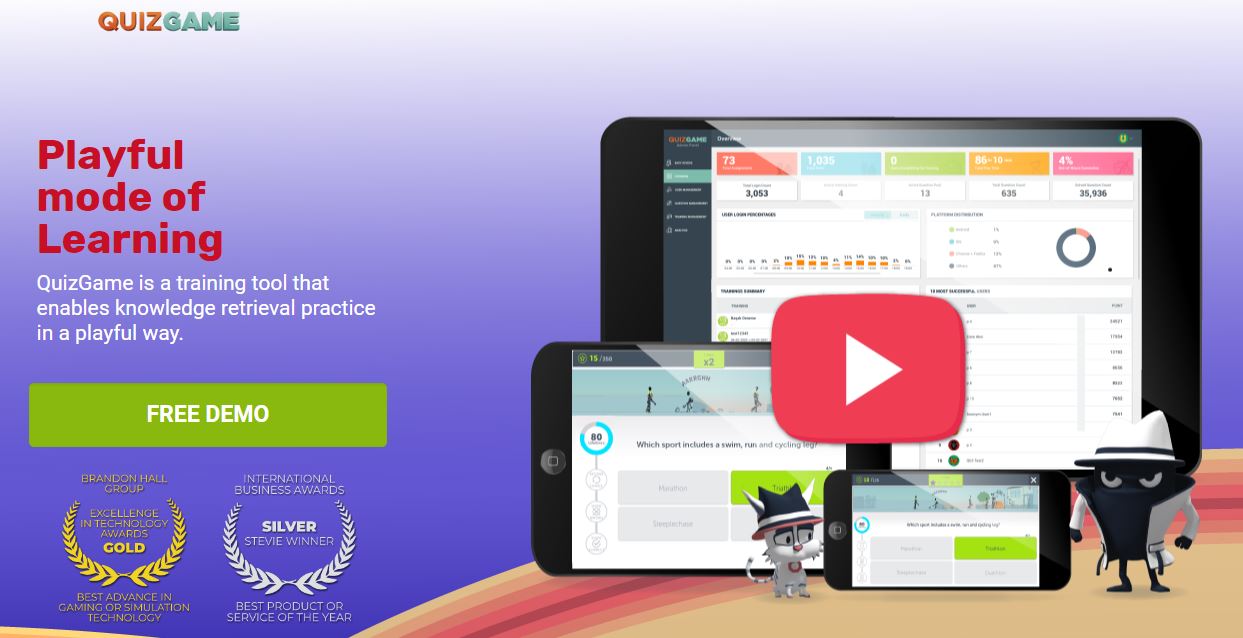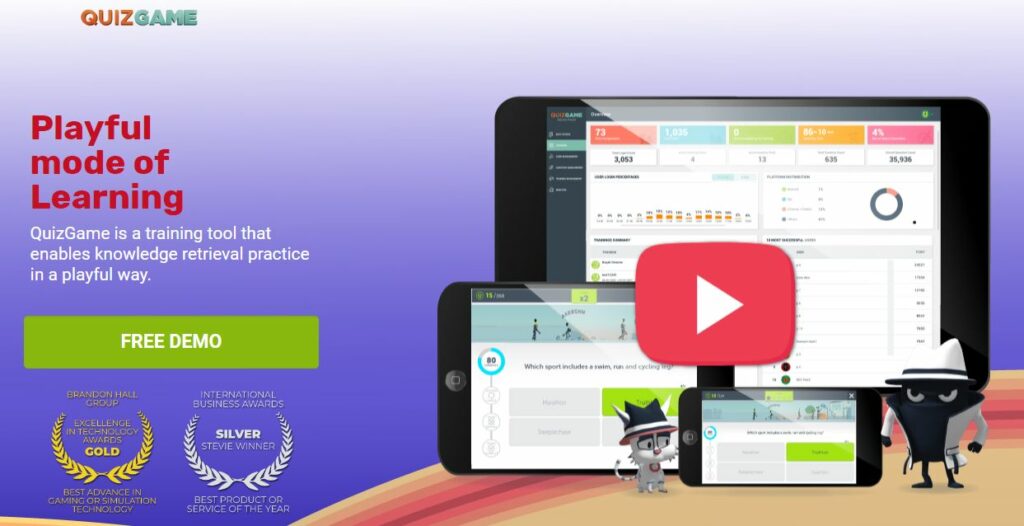 QuizGame is an instructional design tool that emphasizes gamification in training. Their mission is to make learning more enjoyable. Among the key features are challenging games for learning key skills, duels, group quizzes, and a reporting system.
There is also built-in customization based on employee training requirements.
Gamification is one of several instructional design techniques. If you're looking for a more comprehensive solution, QuizGame isn't it. It's a simple solution that might not be strong enough for larger businesses.
Furthermore, some users complain that the tools are overly simplistic and that some of the exercises are too long for people with short attention spans.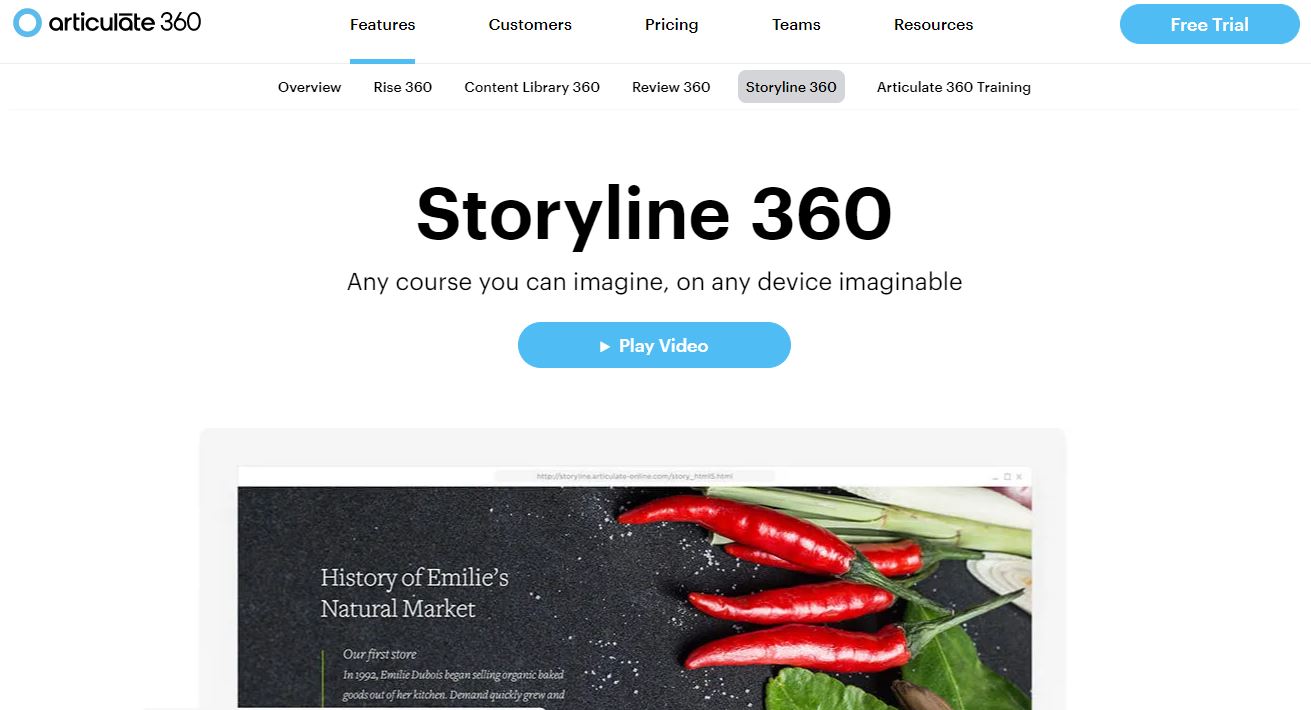 Articulate Storyline 360 – a strong instructional design software tool for creating eLearning courses it is, in fact, the industry leader in developing interactive and engaging eLearning courses. This tool also includes built-in characters, themes, graphics, and templates.
Checkboxes, quizzes, drag-and-drop options, and other similar activities can be added to keep learners engaged with your course while they are completing their training or certification process.
It comes with a plethora of preloaded assets that you can use in your courses, including templates, images, audio, video clips, and more.
So along with the pros, you'll find cons too.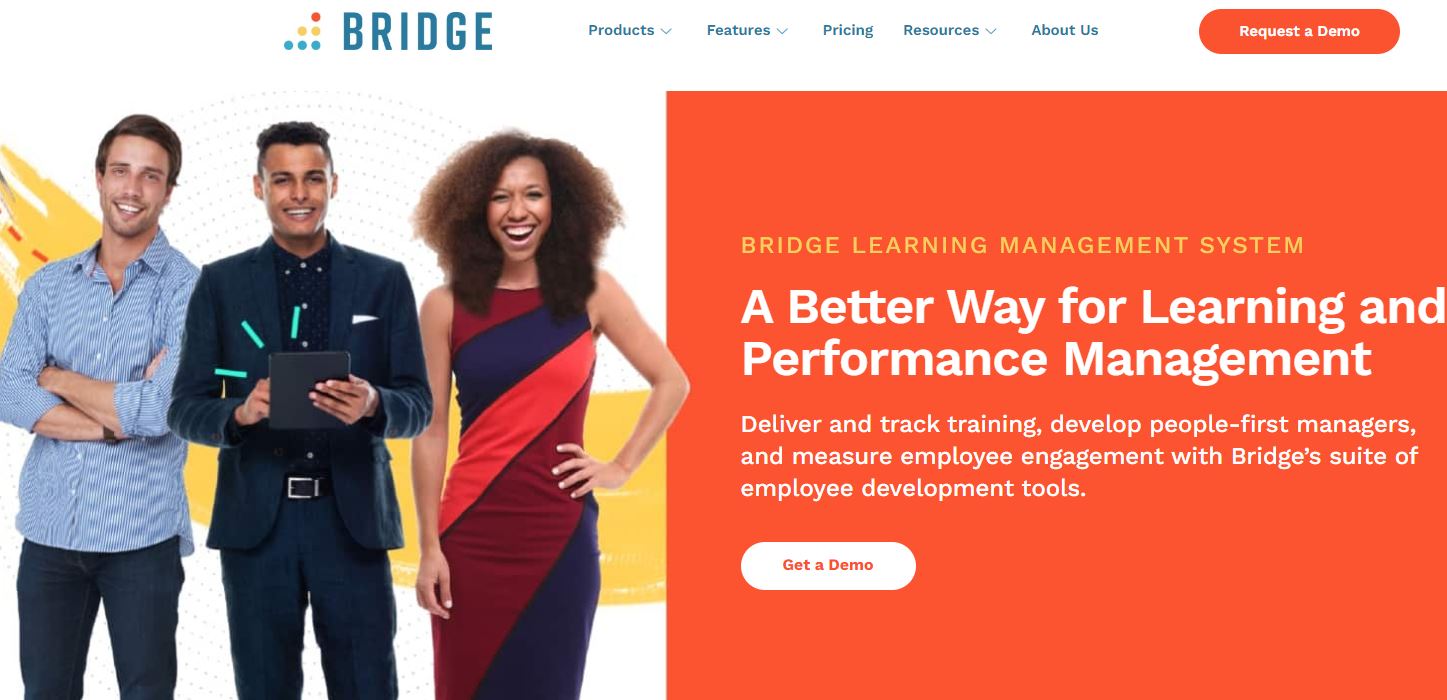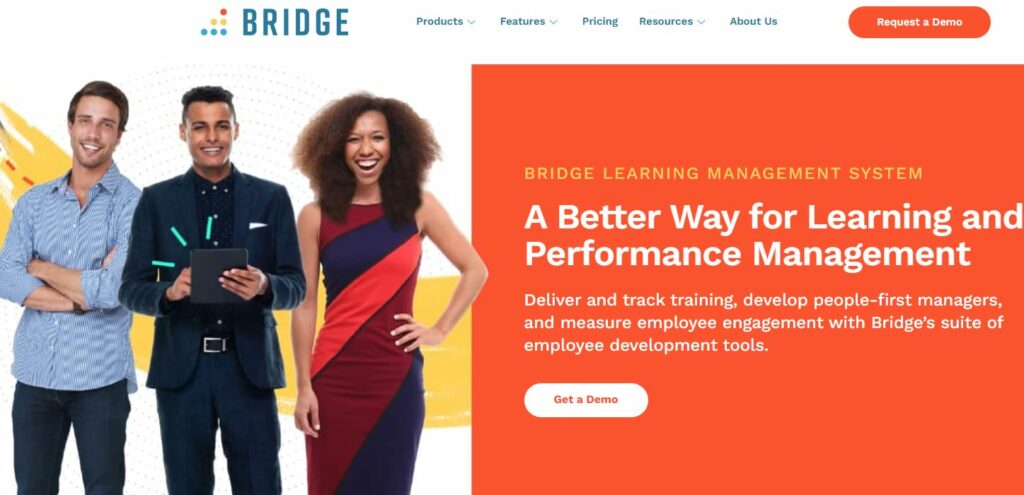 Bridge is a learning management system that includes a variety of instructional design tools, such as mentorship, peer-to-peer learning, and interactive video. It also has live training options and analytics reporting built in.
Bridge is slightly more expensive than other instructional design tools on the market. If you are a small or new business, you may want to consider an alternative.
Another issue is that there is no gamification in the training option, which is a big part of instructional design nowadays.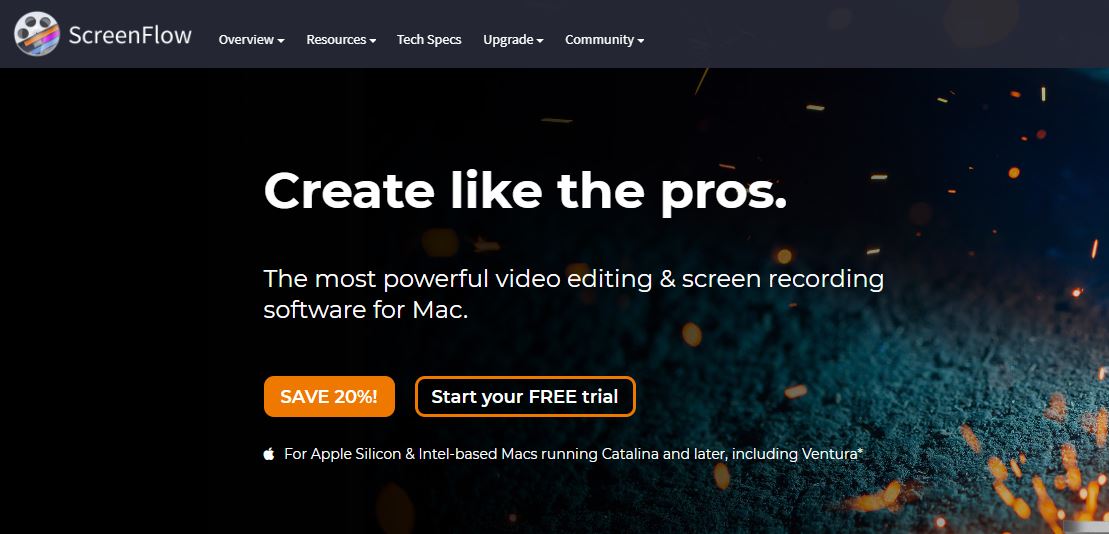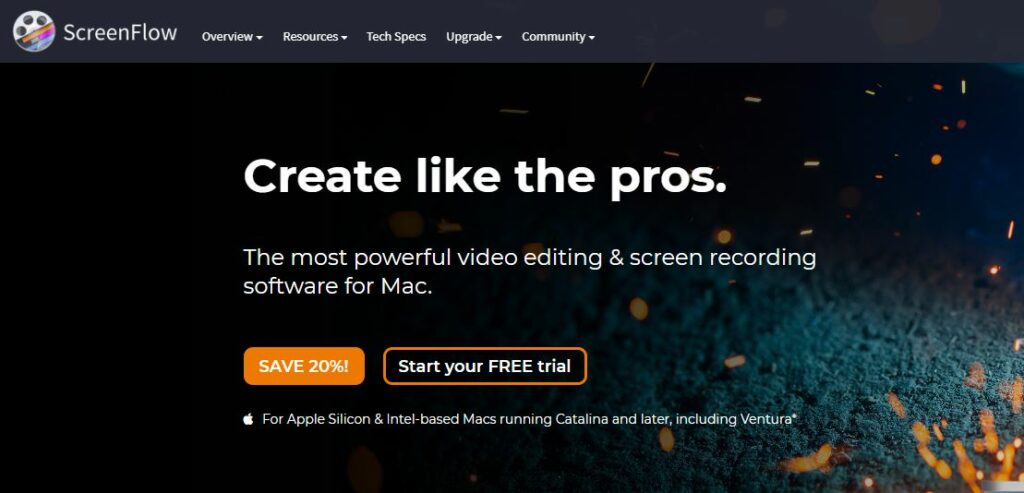 Video is an important part of instructional design. Screenflow is a good option if you want to incorporate it. You can record any part of your screen, including audio, using their features.
You can then edit this video and use it to enhance your training program. Once your videos are complete, you can upload them to Telestream Cloud, YouTube, Vimeo, Facebook, Wistia, Dropbox, or simply Google Drive.
While the video is excellent for making training more interactive, there are other instructional design tools that provide more functionality. Furthermore, some users complain that the editing features are difficult to use.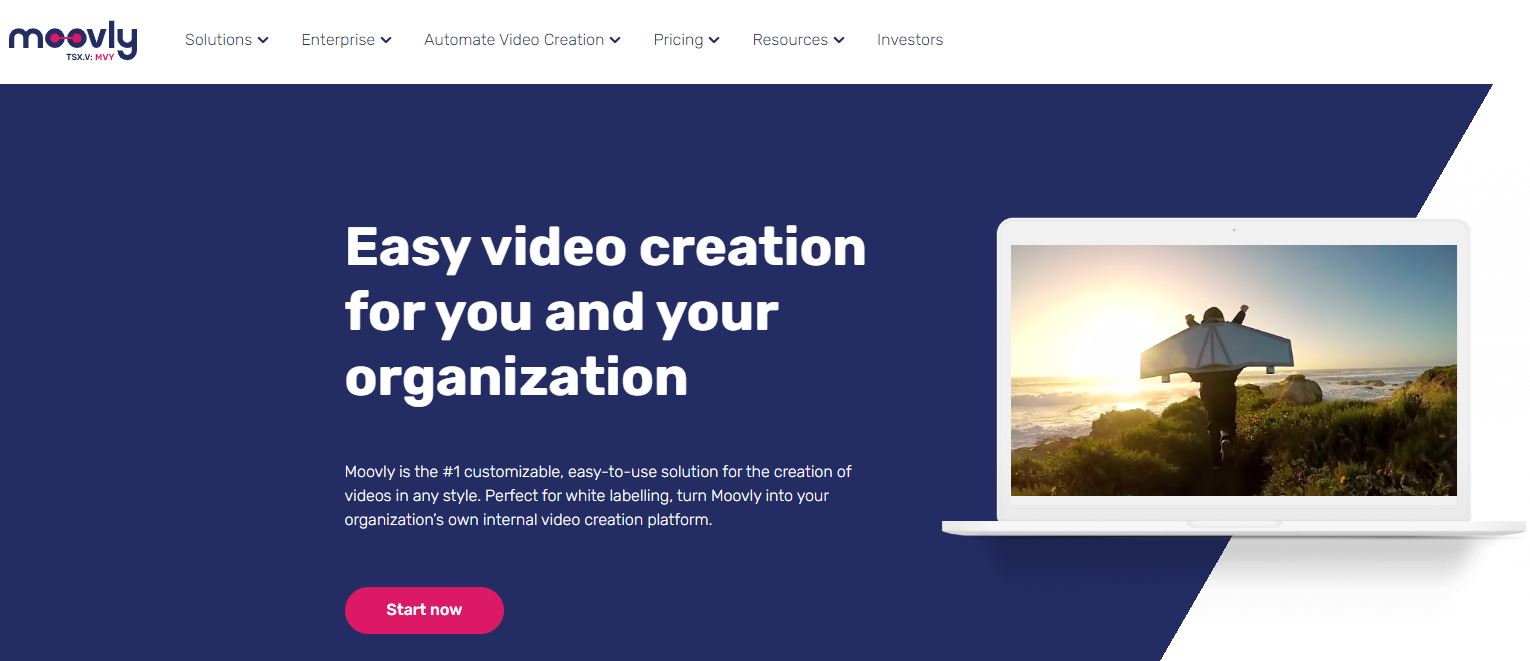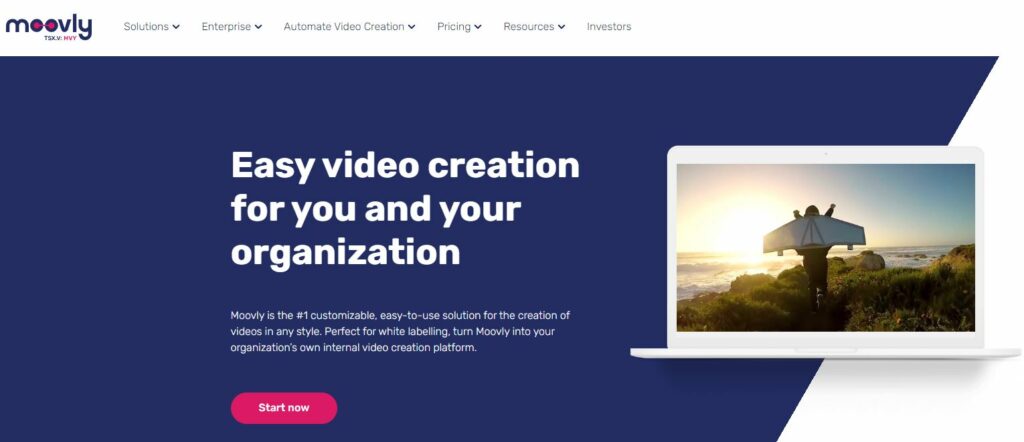 If you're just looking for instructional design tools to add video components to your course creation, Moovly is a good option. This is a web-based system for producing animated videos, video presentations, and other multimedia content.
Other key features include the ability to create company videos, product videos, animated tutorials, and content marketing videos. You can also import your own video and images to combine with the template options provided by Moovly.
Then you can easily export your creations to your company's other learning platforms.
No doubt, Moovly is an excellent video creation tool, but it is not particularly robust.
Furthermore, you will need to create videos in Moovly and then export them into your learning system, resulting in a more complex system than other instructional design tools on the market.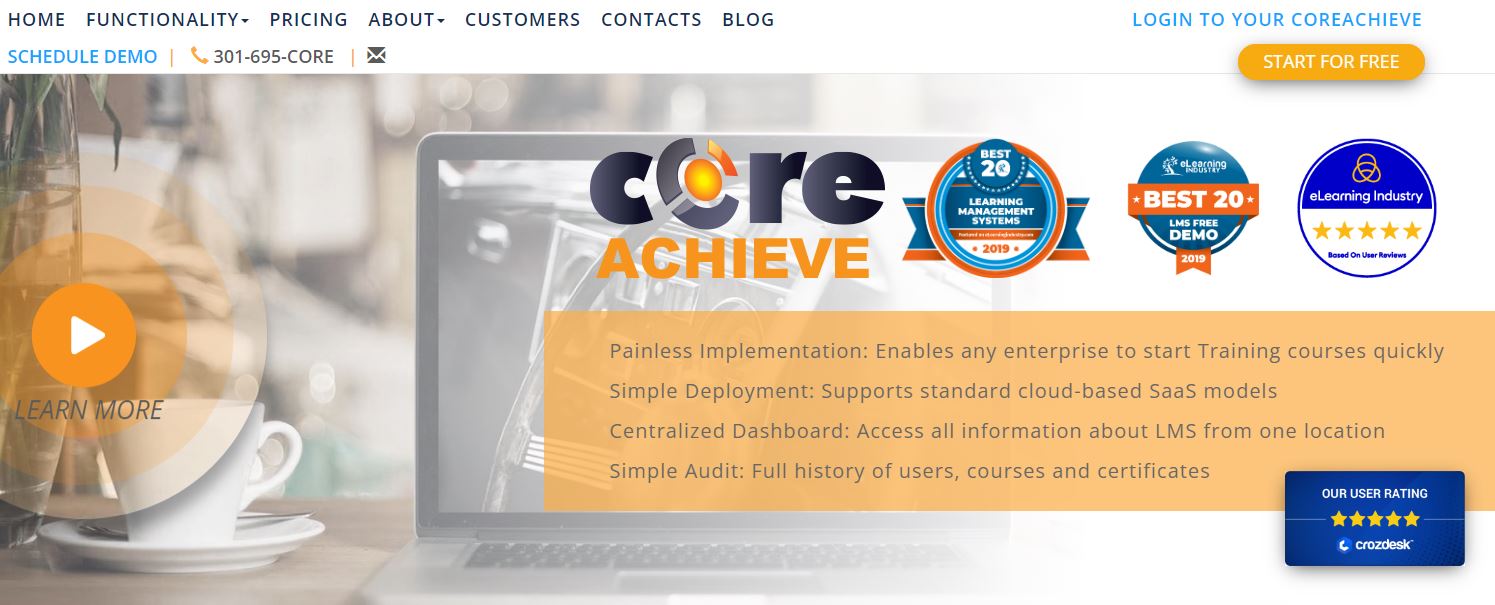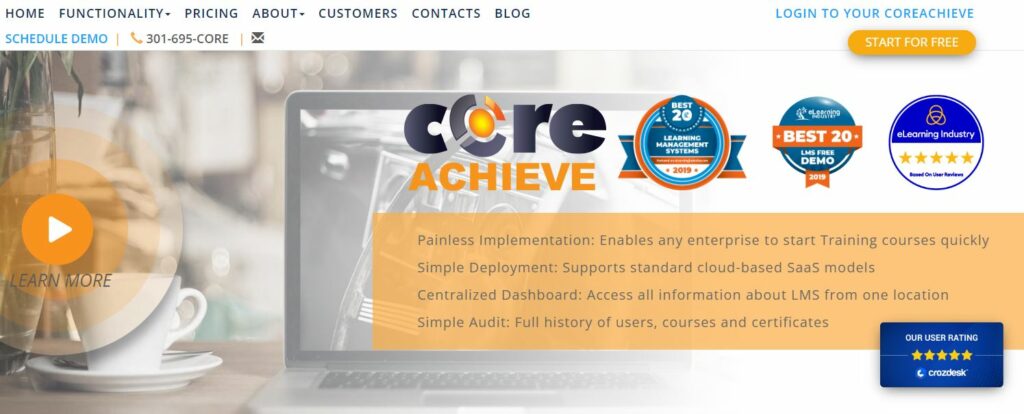 CoreAcheive is a SaaS e-learning platform. A limitless number of end-users and learning objects are among the features.
They also provide a quick-start implementation process and centralized dashboards for all of their users' learning needs.
Gamification options include earning points on leaderboards to make learning more enjoyable. CoreAchieve also allows you to import previous content such as audio, video, or documents.
But…
If you have a smaller company with no dedicated point person, the implementation process may take a little longer. Users have also expressed a desire for more integrations with web meetings such as Zoom or Skype.
Finally, while CoreAchieve is ideal for non-profits, professional associations, and government agencies, it may not be suitable for all businesses.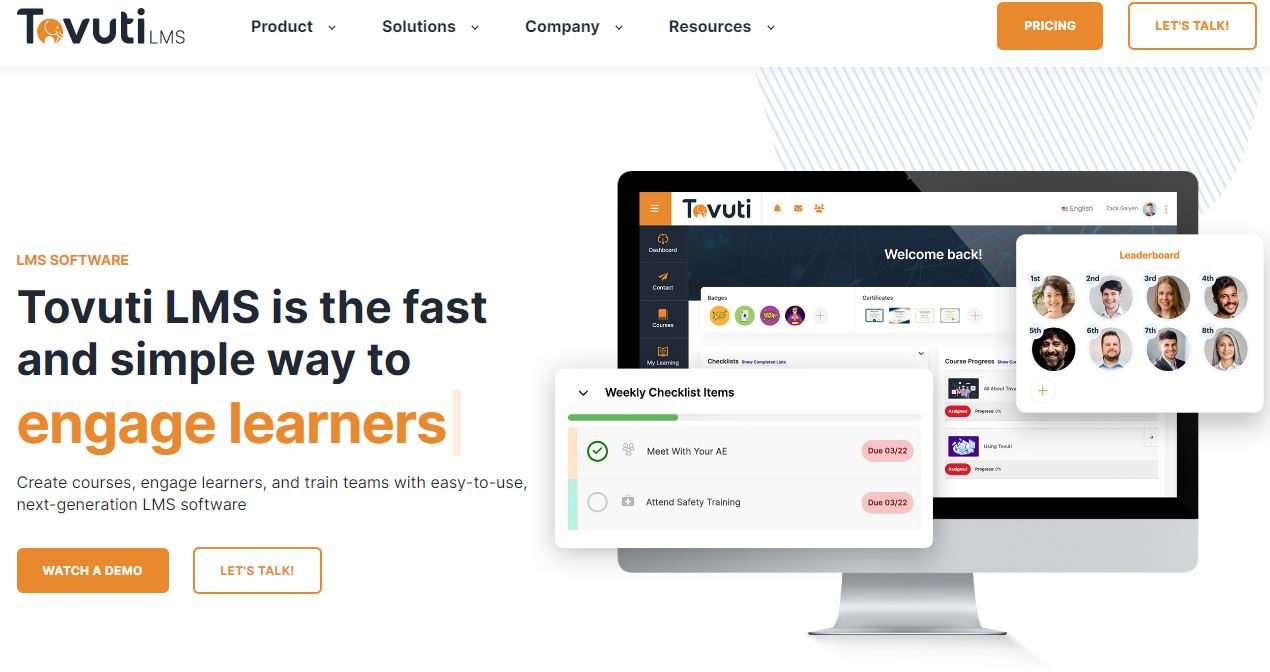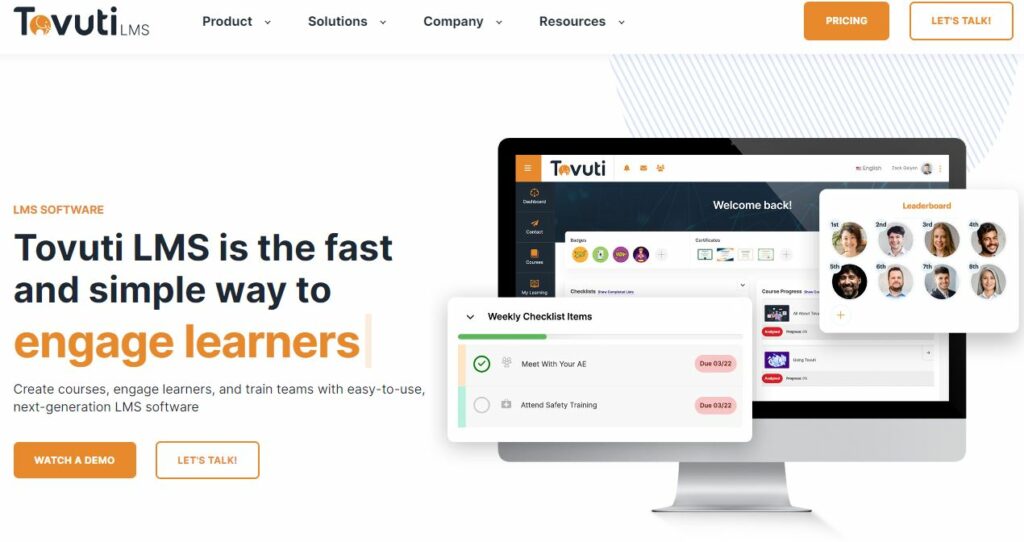 Tovuti is a learning management system that also serves as an instructional design tool for training employees.
Over 40 interactive and gamified training modules are among the course design tools. You'll get videos, flashcards, and memory-matching games, for example.
The system is compatible with Adobe, and PowerPoint, and can import SCORM files. Tovuti LMS also provides 7,000 pre-built courses, eliminating the need to start from scratch with course design.
Users report that there is a steep learning curve and that the implementation is complicated. This is not the best system for your organization if you need to get up and running quickly.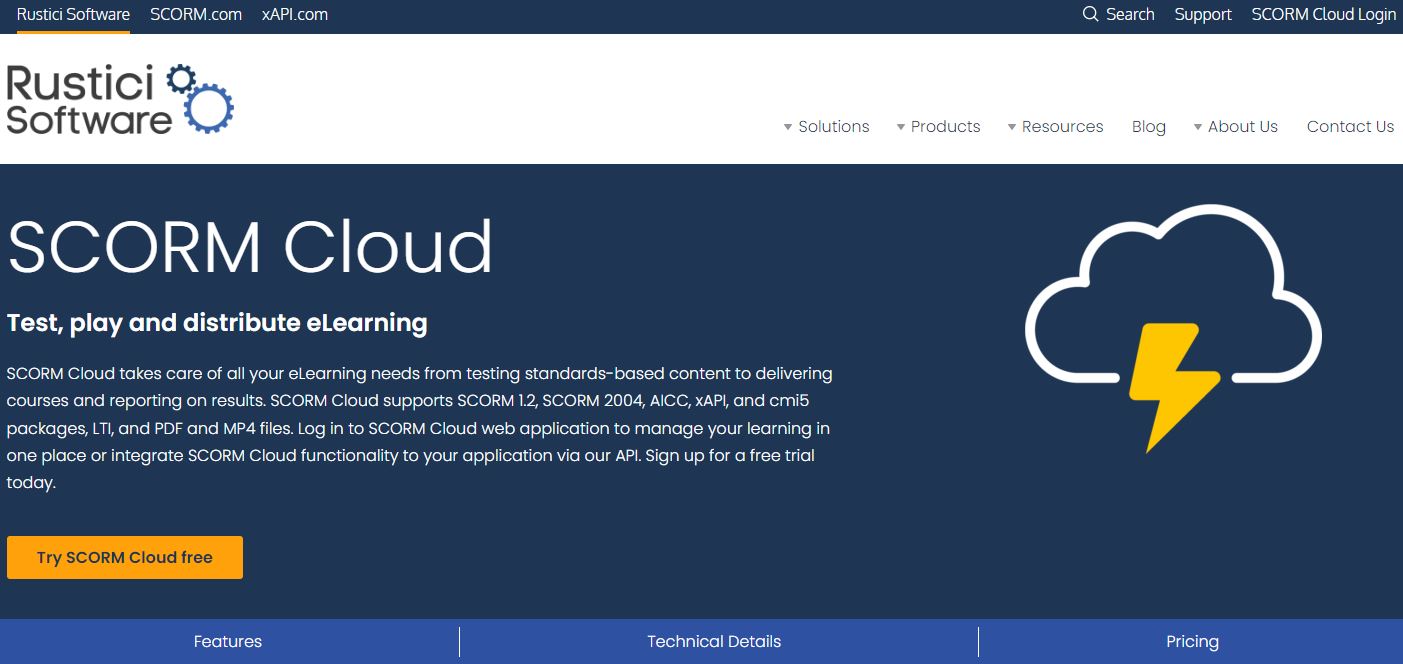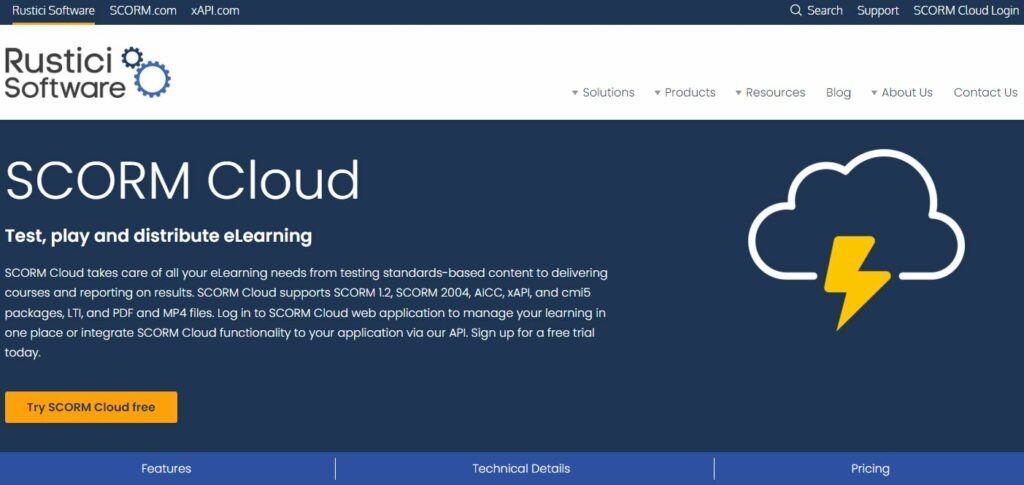 SCORM Cloud provides an eLearning environment with features such as testing standards-based content, delivering courses, and reporting on outcomes.
All training modules are accessible with a single sign-in and can be integrated with SCORM Cloud functionality via an API. Users will also have access to built-in technical support as well as a reporting function.
There are better options available if you want to use SCORM Cloud as an LMS. The issue is that they don't have turnkey options, so it's a bit of a challenge.
Other users complain about technical issues such as time lag when uploading and the inability of all users to see the content at the same time.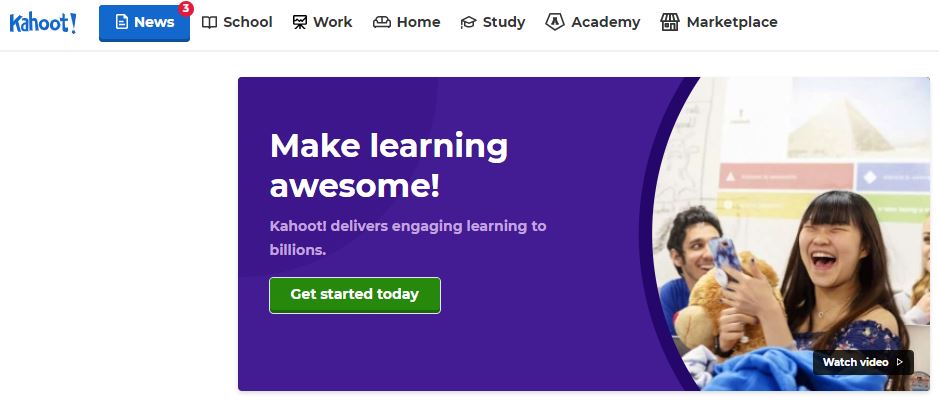 Kahoot is regarded as one of the most effective educational instructional design tools. However, it can be used in a variety of industries to make adult learning more engaging. It can help refresh and review important topics that must be thoroughly learned.
The interface is colorful and engaging, ensuring that the learner's attention is maintained. And because participants are ranked based on their performance, there is a healthy level of competition.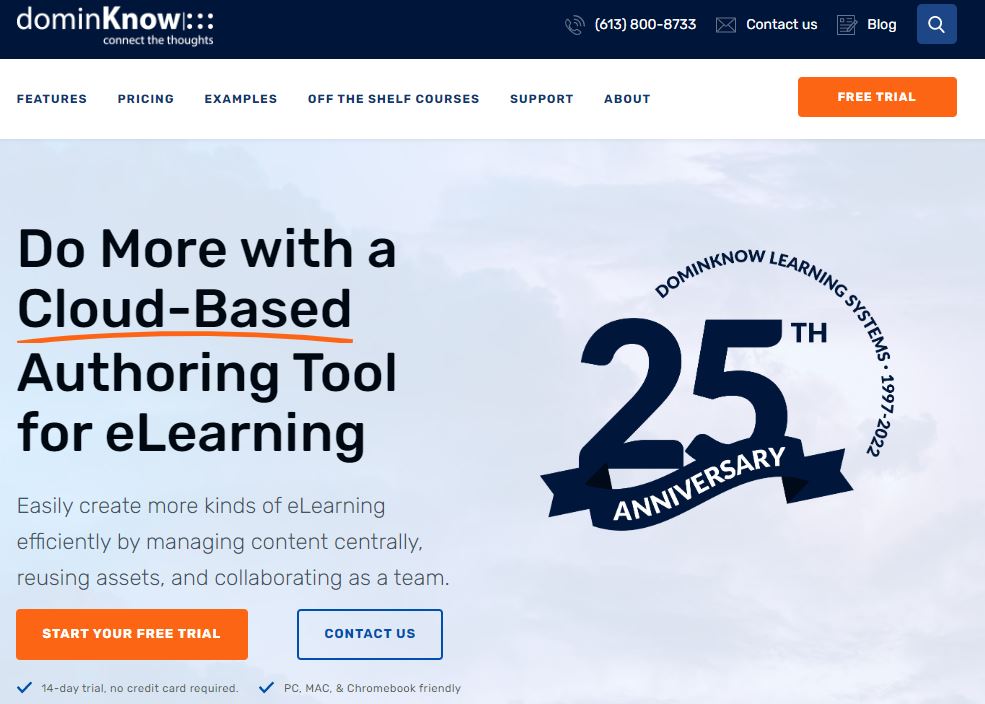 dominKnow is a platform for authoring. Users will be able to create e-learning courses in Claro, responsive learning in Flow, and software lessons in Capture.
Content can be distributed in SCORM, AICC, or xAPI formats. Integration with PowerPoint, storyboarding, quizzes, and gamification are some of the instructional design tools available in dominKnow.
Users report that dominKnow can be difficult to learn at first. This is because this company organizes its tools differently than other options on the market.
Others claim dominKnow provides limited support, making it difficult to move forward when questions about how to use its features arise.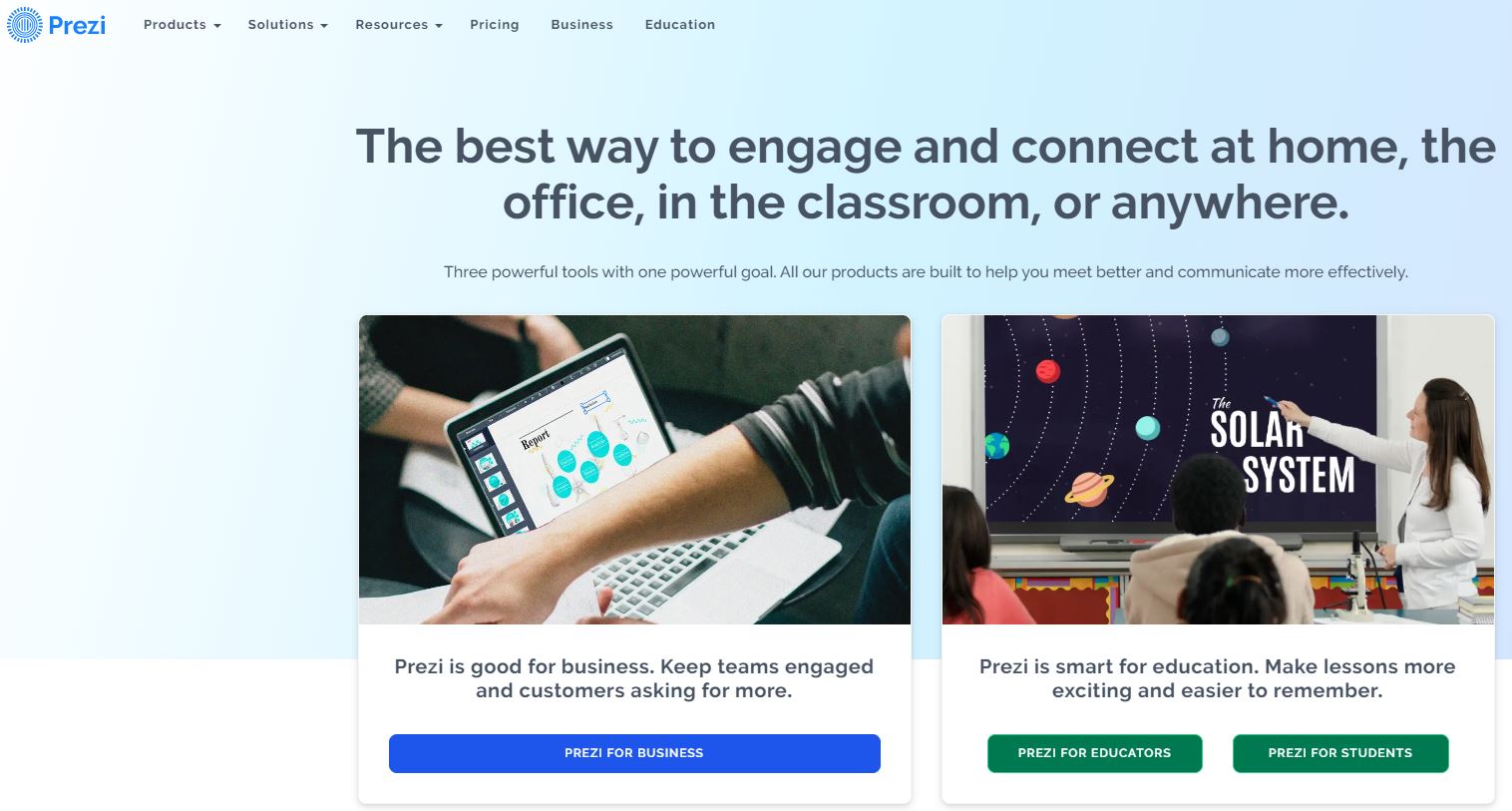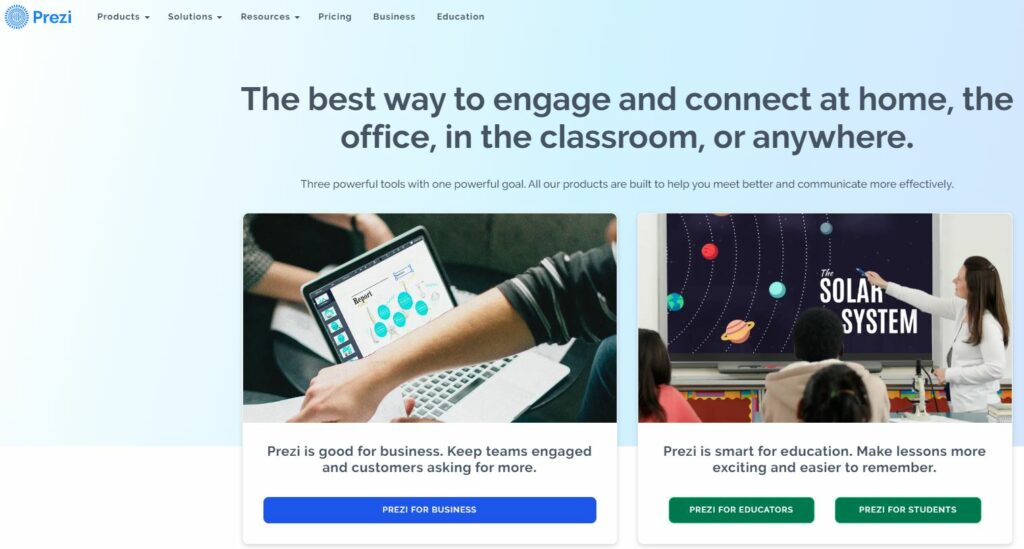 Consider Prezi to be the next generation of PowerPoint. If your company uses several PowerPoint presentations for corporate training, Prezi may be a simple upgrade. Prezi is an instructional design tool that relies on presentations to meet learning objectives.
A mind-map idealization template, a virtual camera, and a video editing tool are among the key features.
According to some users, the pricing models and plans are a little confusing in terms of what you get per package. Other complaints include Prezi's tools being too difficult to use and the lack of a chat feature for collaborators working on a project together.

Adobe Captivate is an HTML-based authoring tool for developing effective eLearning content. Adobe Captivate, an instructional design software, can convert non-mobile courses into mobile learning content.
Even non-technical users can easily create responsive content with it.
What makes Adobe Captivate so unique?
With its 360-degree media support, it provides immersive learning experiences in VR.
Using a dynamic QR code, mirror the project in real-time on the device browser. With a few clicks, you can create high-quality HD videos and on-screen learning content. Also, without any coding, convert your PPT slides into interactive e-learning material.
Why Was Instructional Design Dead?
As we have mentioned in other words before, the field of instructional design is not extinct completely! It has only recently progressed to new technologies and mediums.
We now have instructional design software that can be used on any device, rather than PDFs with instructions.
Apps are more engaging than ever, which means that the younger generation may actually learn something from them.
Instructional designers can use this software to create interactive, multimedia content for learners of all ages, skill levels, and abilities from anywhere at any time.
How to select the right Instructional Design Software?
The process of choosing instructional design software is like choosing the proper weaponry before a battle; there are many possibilities available, but only a select handful can boost your chances of success.
This parallel is obviously exaggerated, but it emphasizes the issue. In this competitive market, choosing the correct tool can be difficult, and an organization only has a finite amount of money and time.
Ultimately…
You must choose an instructional design tool that not only enables you to produce content in a variety of formats but also supports the development of interactive experiences.
Software for instructional design is your best option to go for if you want to ensure that your staff are productive and that they carry out their duties as intended.